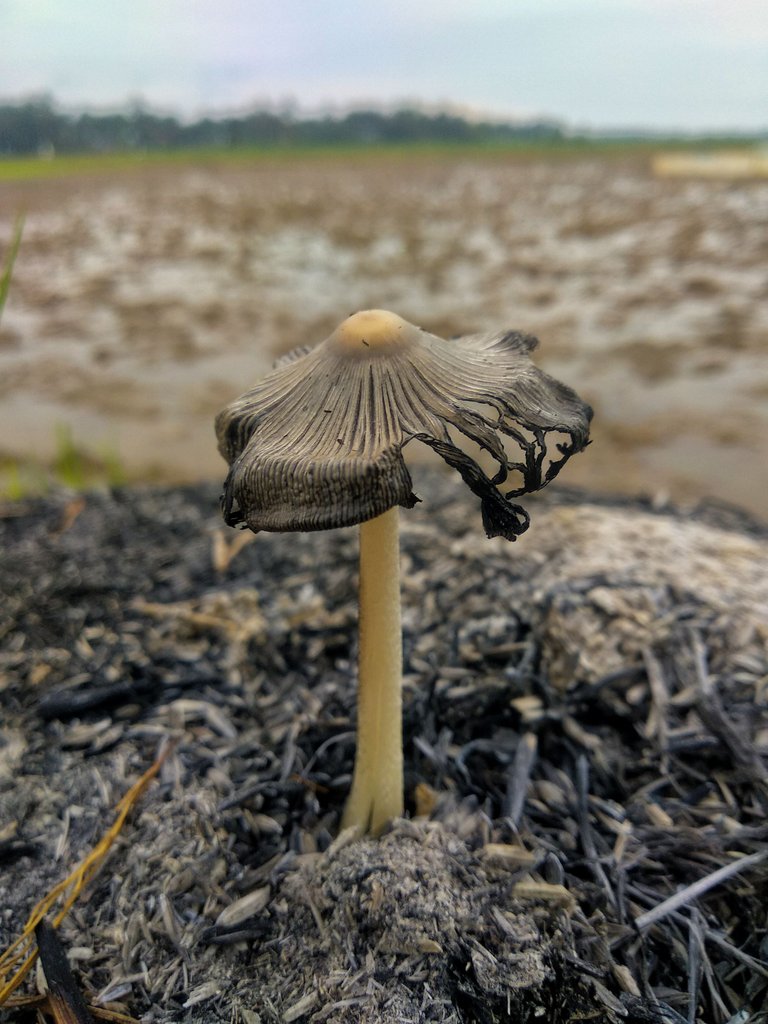 Hello friends! how about this dry season, have you used it well? Of course you guys take advantage of it by looking for mushrooms in the wild, for various purposes, just like me.
Mushroom hunting on Friday as a form of my contribution with all of my friends, I take time to work to find content, definitely mushrooms!!
Rabbit's foot fungus grows in a haystack on the edge of the rice field, when it was young this mushroom had a very delicious taste and became one of the prey mushrooms for consumption mushroom lovers, for graphy photo lovers they prefer this mushroom when it is wilted like this because it looks like this. exquisite.