We have been in a drought here in Massachusetts but we decided to go on a hike at Wachusett Mountain (about an hour from Boston). We weren't expecting much in terms of visible fungal life but we were pleasantly surprised with what we found.
There were a few Amanitas around. But not many...the lack of rain is having the fungi conserve energy and not produce fruiting bodies. Maybe we'll get some Nor'easters or hurricanes later this year and they'll all pop up.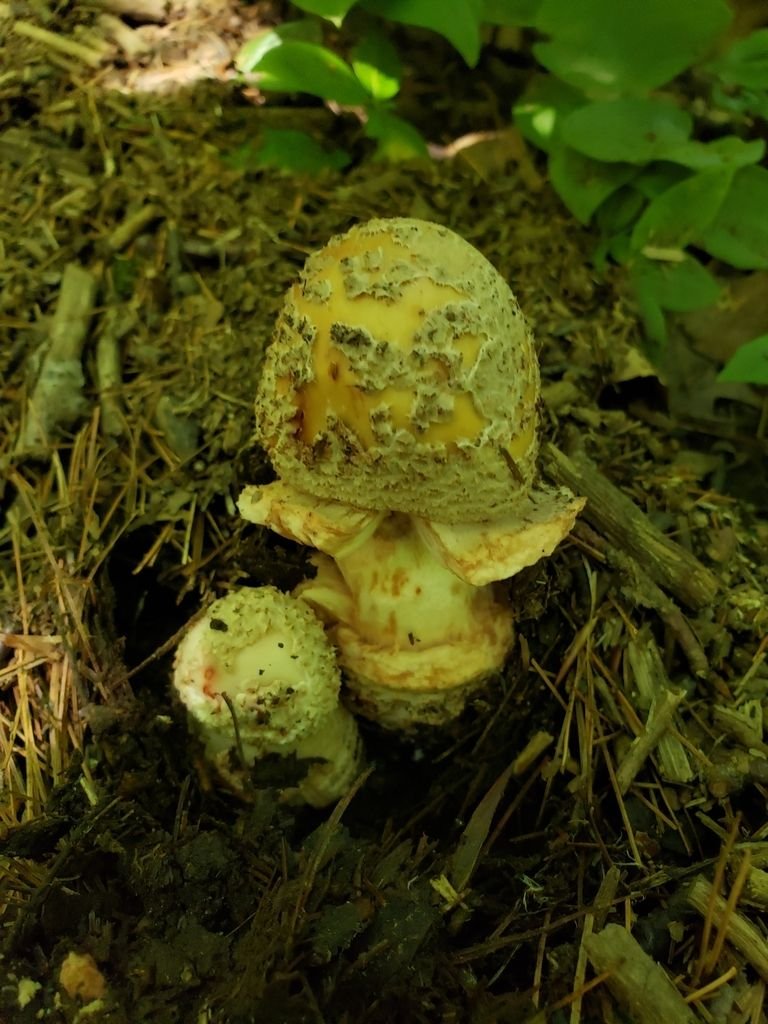 Amanita sp. left in the ground since it wasn't opened and not many around. Good luck!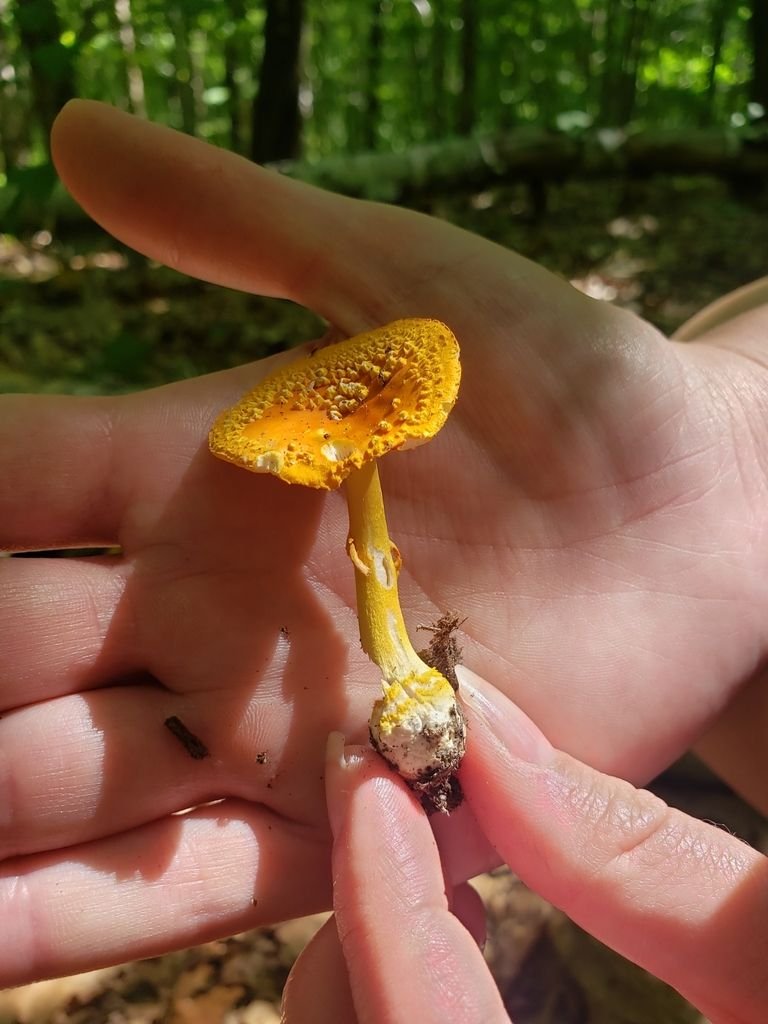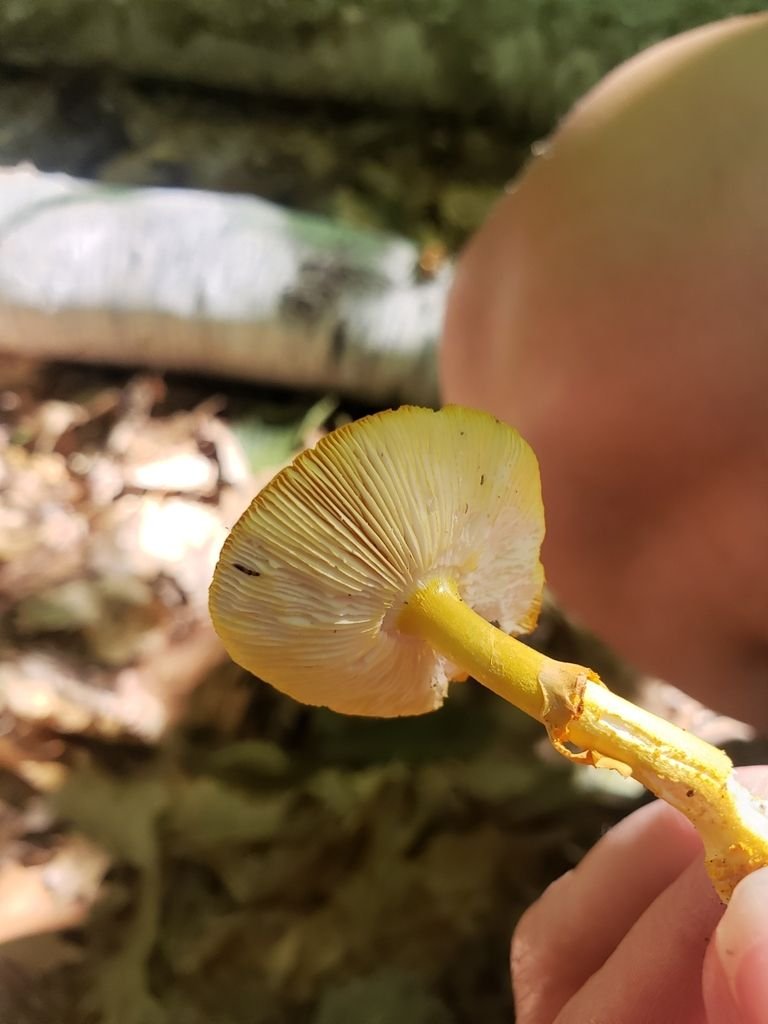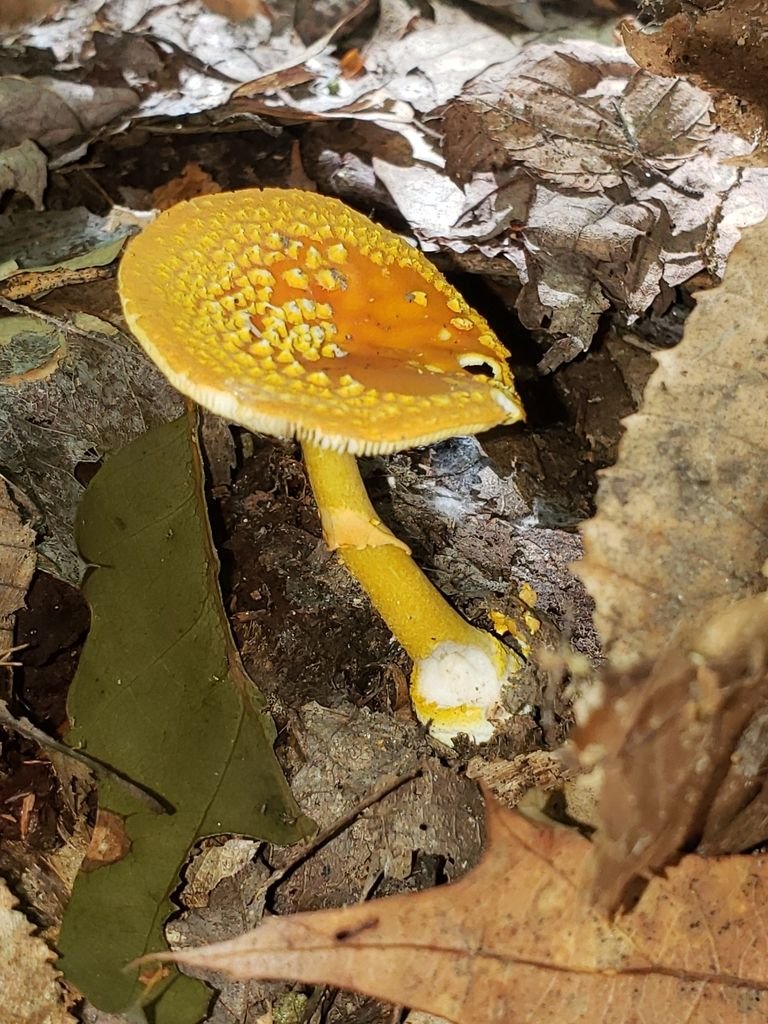 Another Amanita sp., something like A. flaviconia. Already dried out and brittle.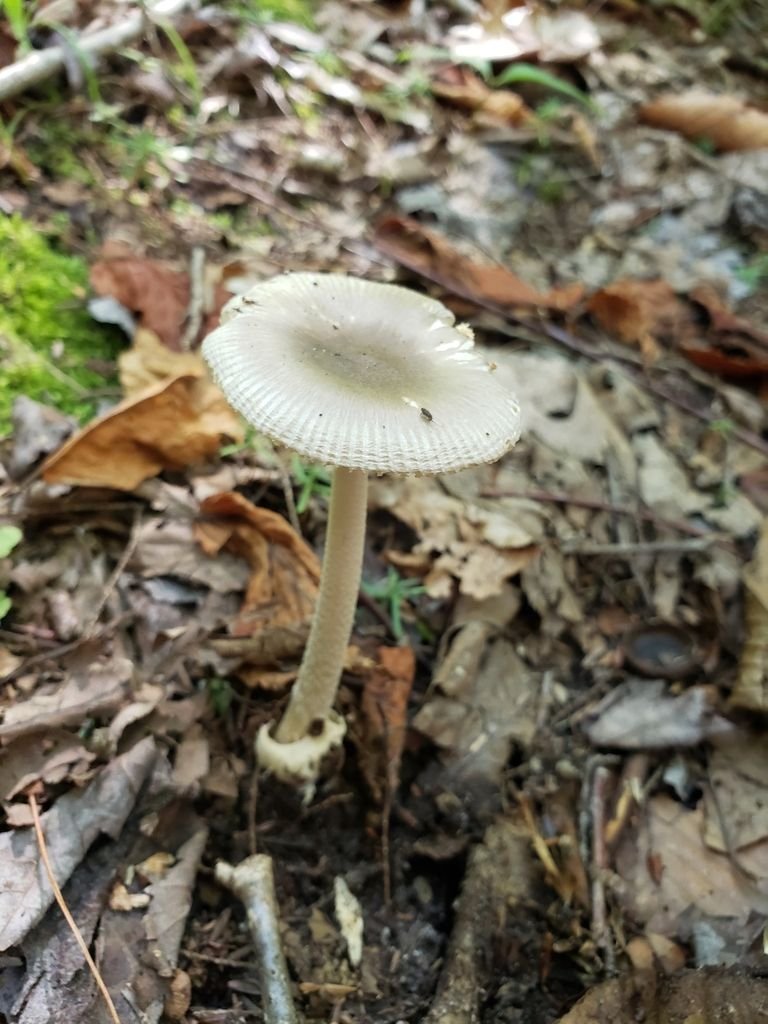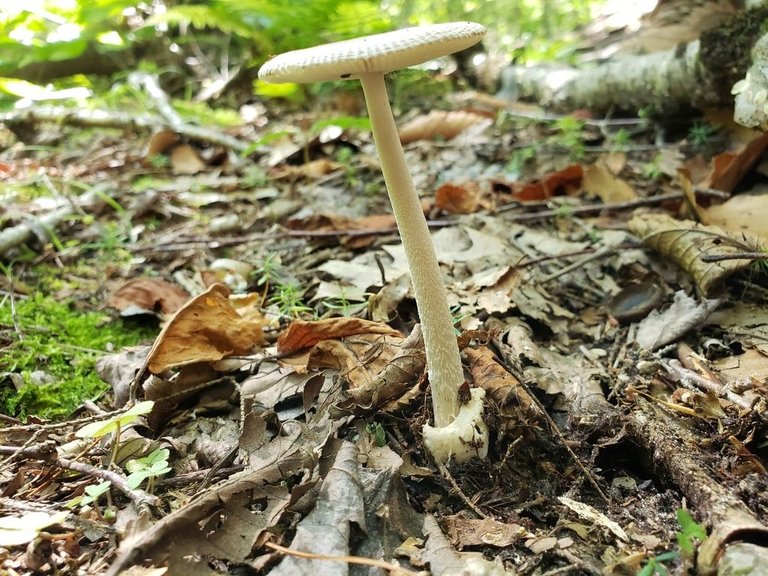 And a grisette I believe, another Amanita.
Besides the Amanita we also found some boletes. No clue what they are but they were growing in some numbers.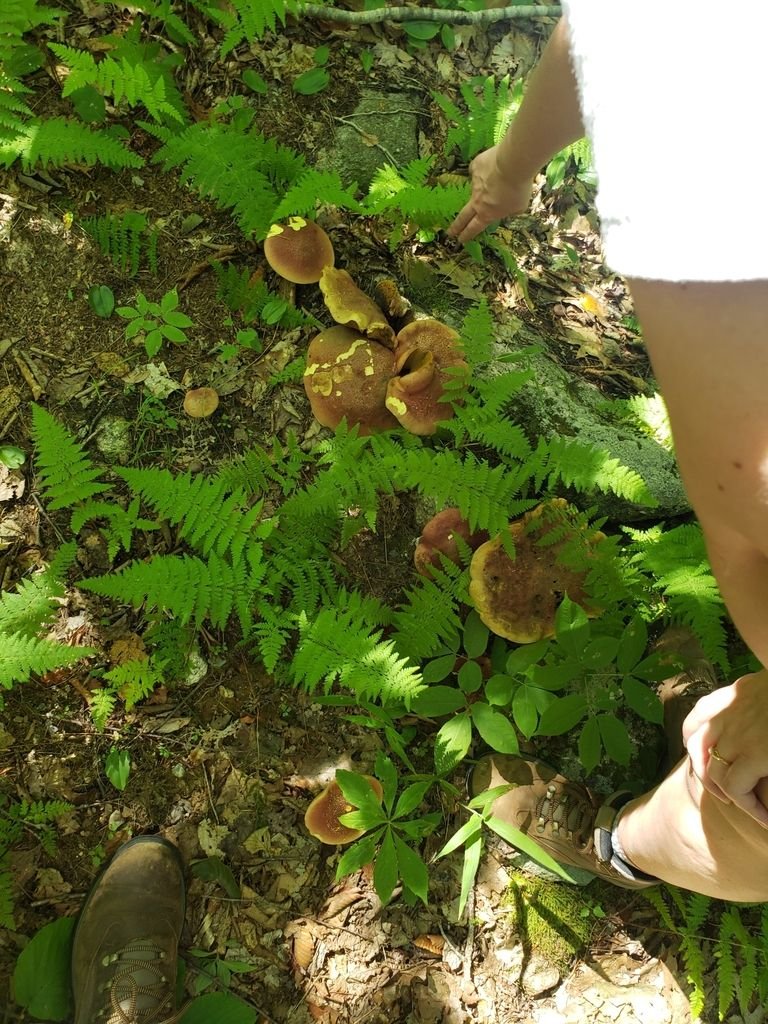 ---


The forest has a portions of hemlock trees. I was on the look out for a species of shelf fungi, Ganoderma tsugae, that grows on hemlock. Lo and behold! We found some. It was a new species for me :)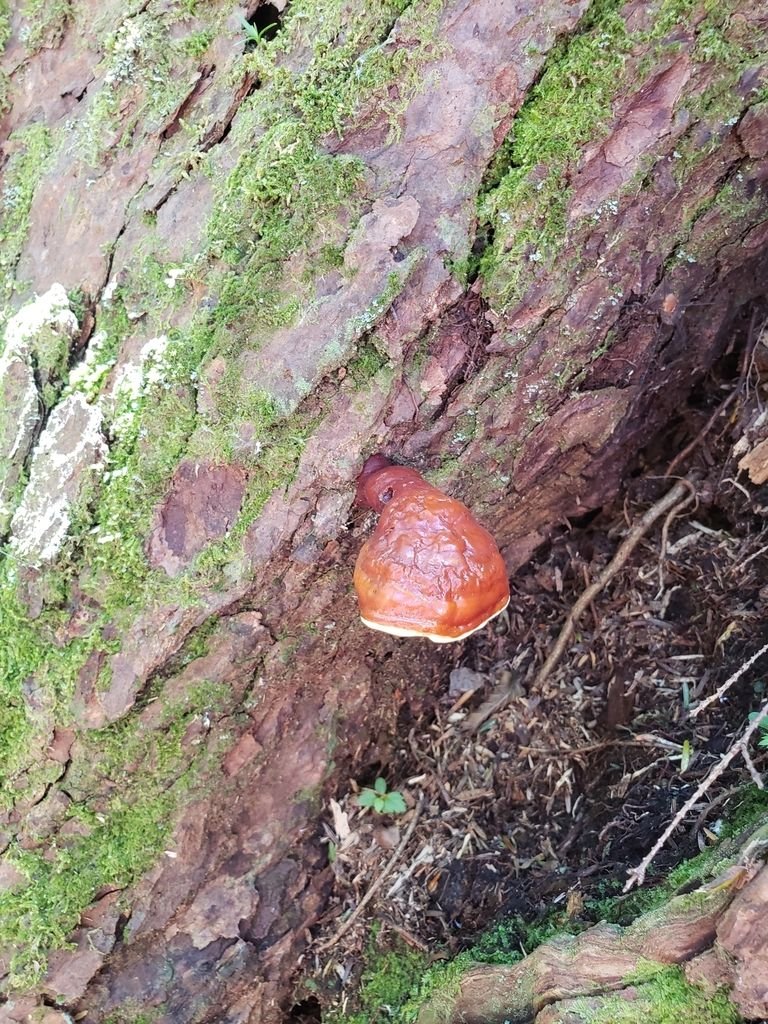 A baby Ganoderma tsugae coming out of some fallen hemlock trunk. Here's what the woods looked like in the area. Can you spot the little shelf fungi in the shot below?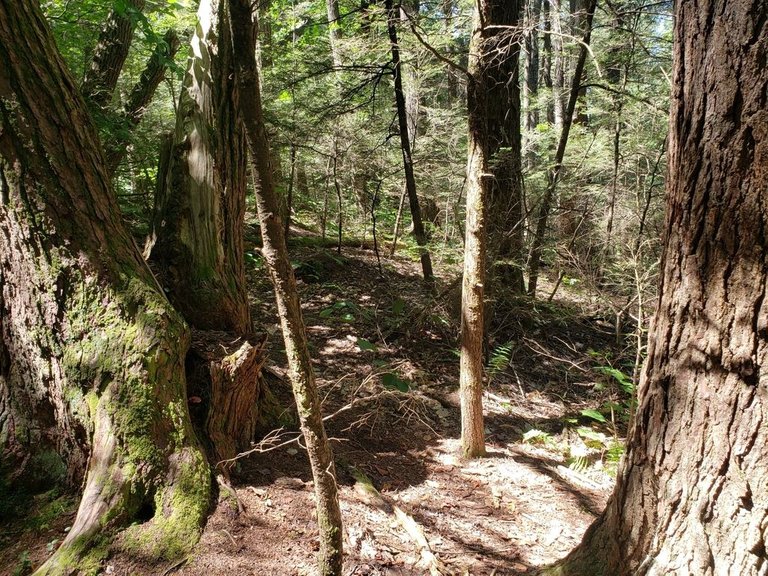 Later on we found a whole dead tree full of them!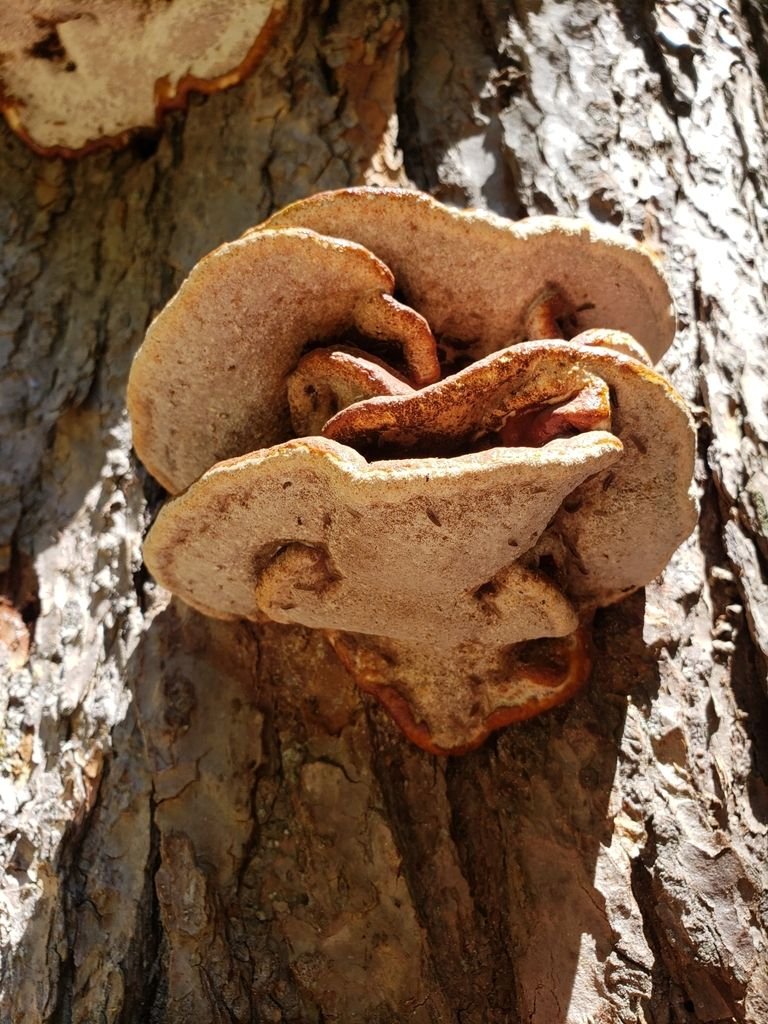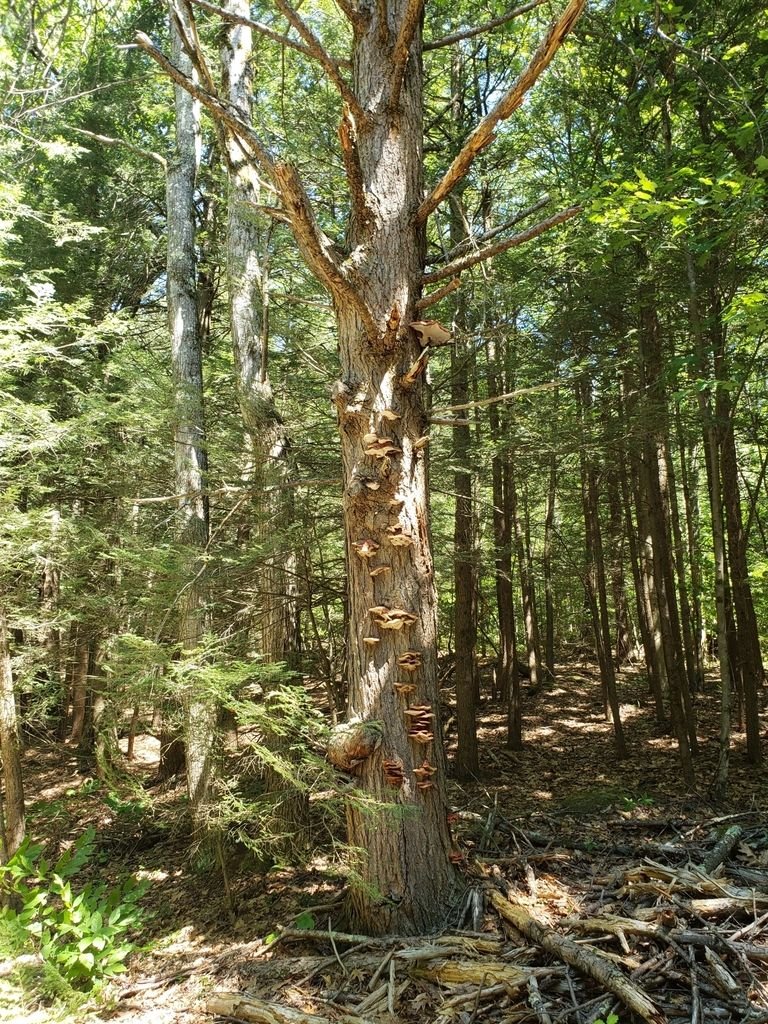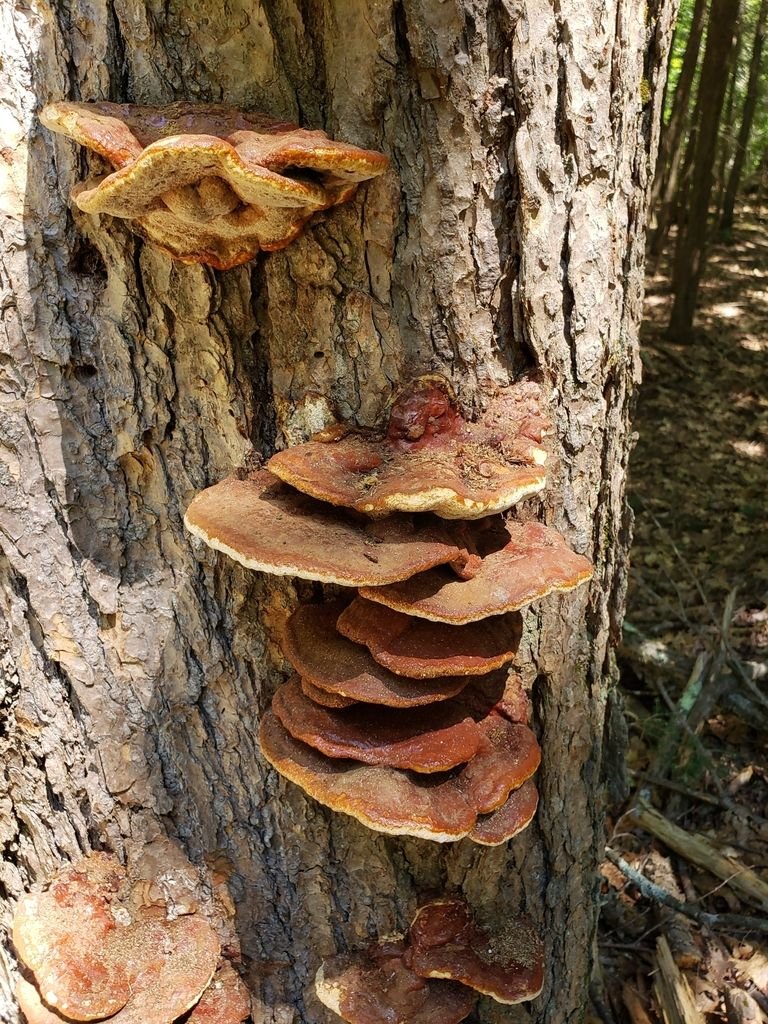 Pretty cool little hike for a dry summer day.