Good morning friends #fungilovers, how are you all today?
Yesterday I went to work clearing the forest and I still have my cell phone, where now I always carry this thing with me, so I can have an object that I am not sad to see, and again yesterday I saw a strange mushroom but I saw this like a beautiful lotus flower and also has a strong thickness for mushrooms, and these mushrooms grow scattered under the small tree between dry and wet leaves when I took a few sessions because I don't want to miss this beautiful mushroom, and finally after I took a few sessions of the picture, I didn't immediately see what kind of mushroom this is from google image discovery, because today is a holiday if farmers often Friday it doesn't do activities, because it's a good thing, Friday is a good day for aceh especially.
And now I can only write while looking at this type of mushroom and it is often found anywhere, and in what countries can this mushroom live, let's see and friends can read it here, okay?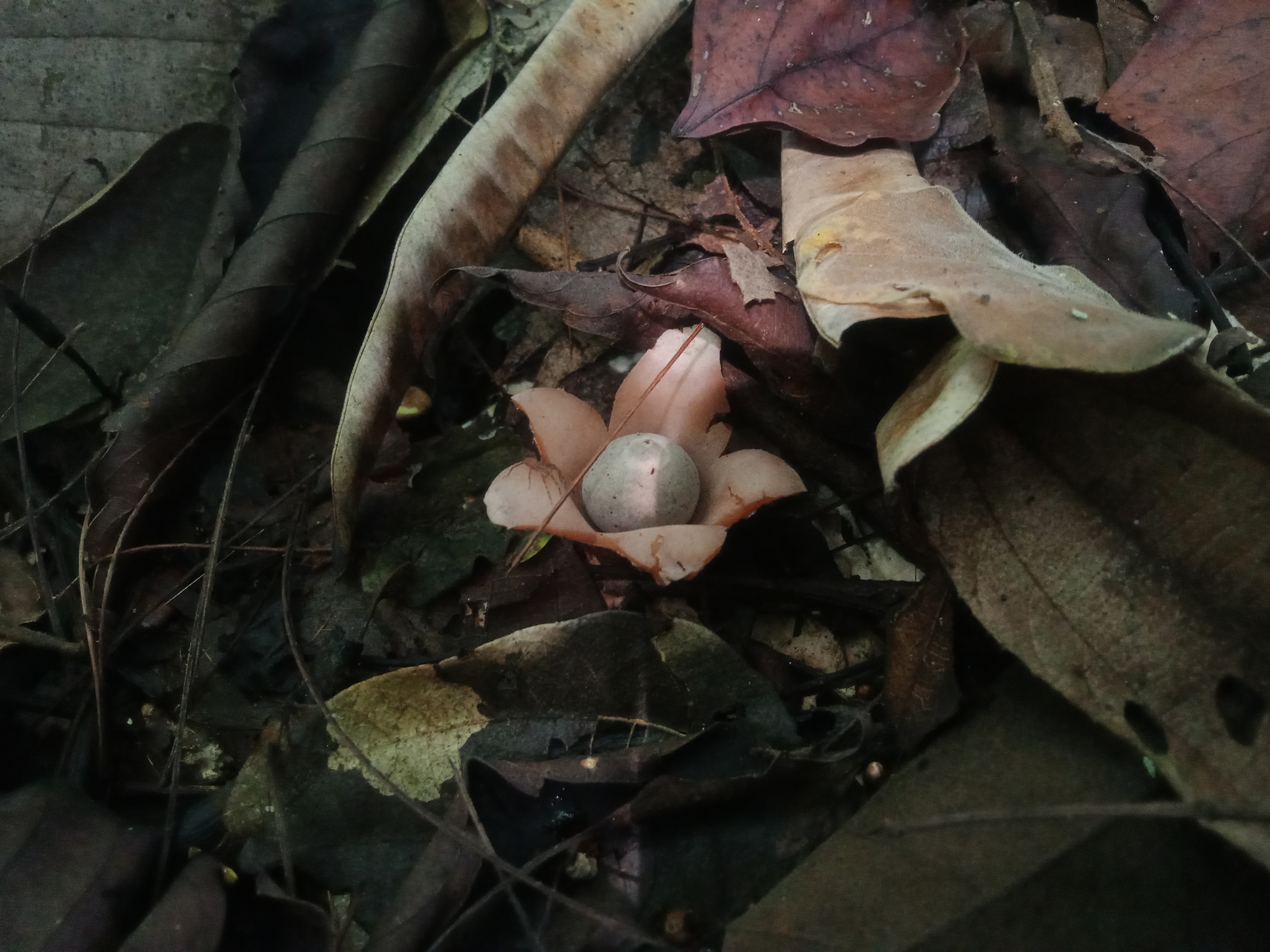 Rounded earthstar This strange mushroom has a very unique scientific name, just look, besides this mushroom has eye-like spots and a ball in the middle, the edges look like flower petals that are blooming. However, this mushroom in parts of the world of Indonesia is a small type and there are many other types of mushrooms that you can see in this link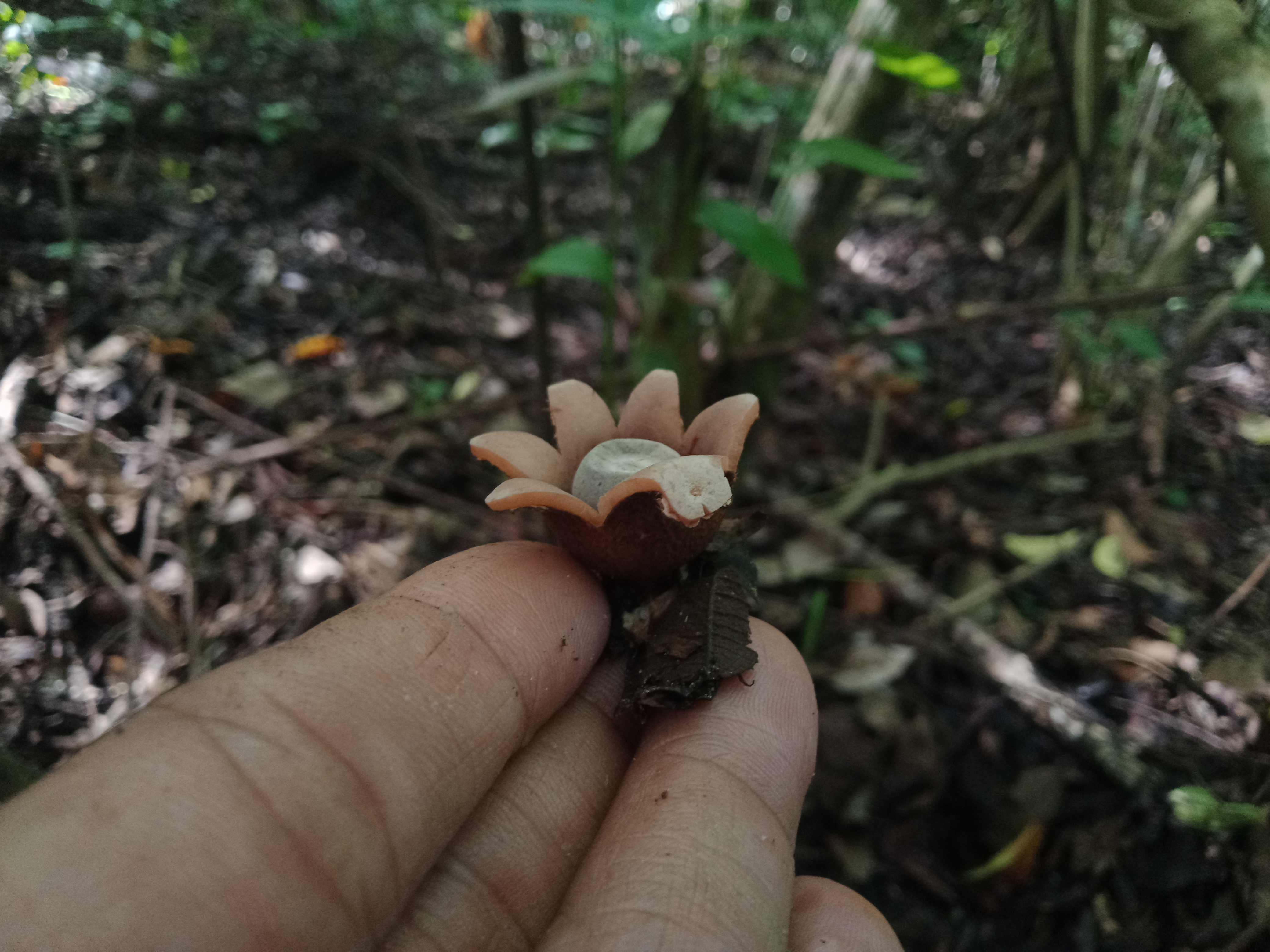 Out of curiosity I also started to pick it up and took a few sessions from the hand where I could see my fingers wrapped around the mushroom?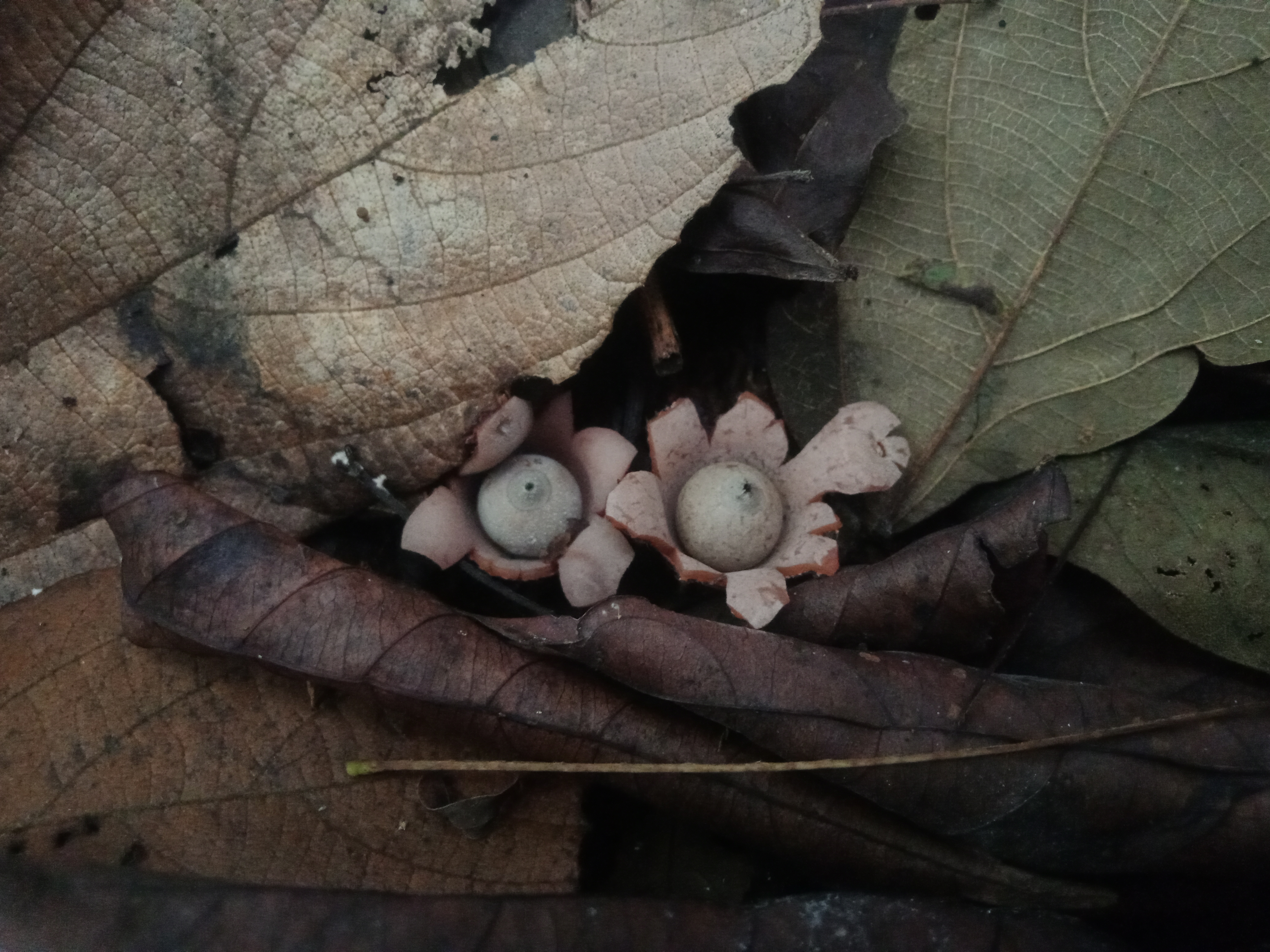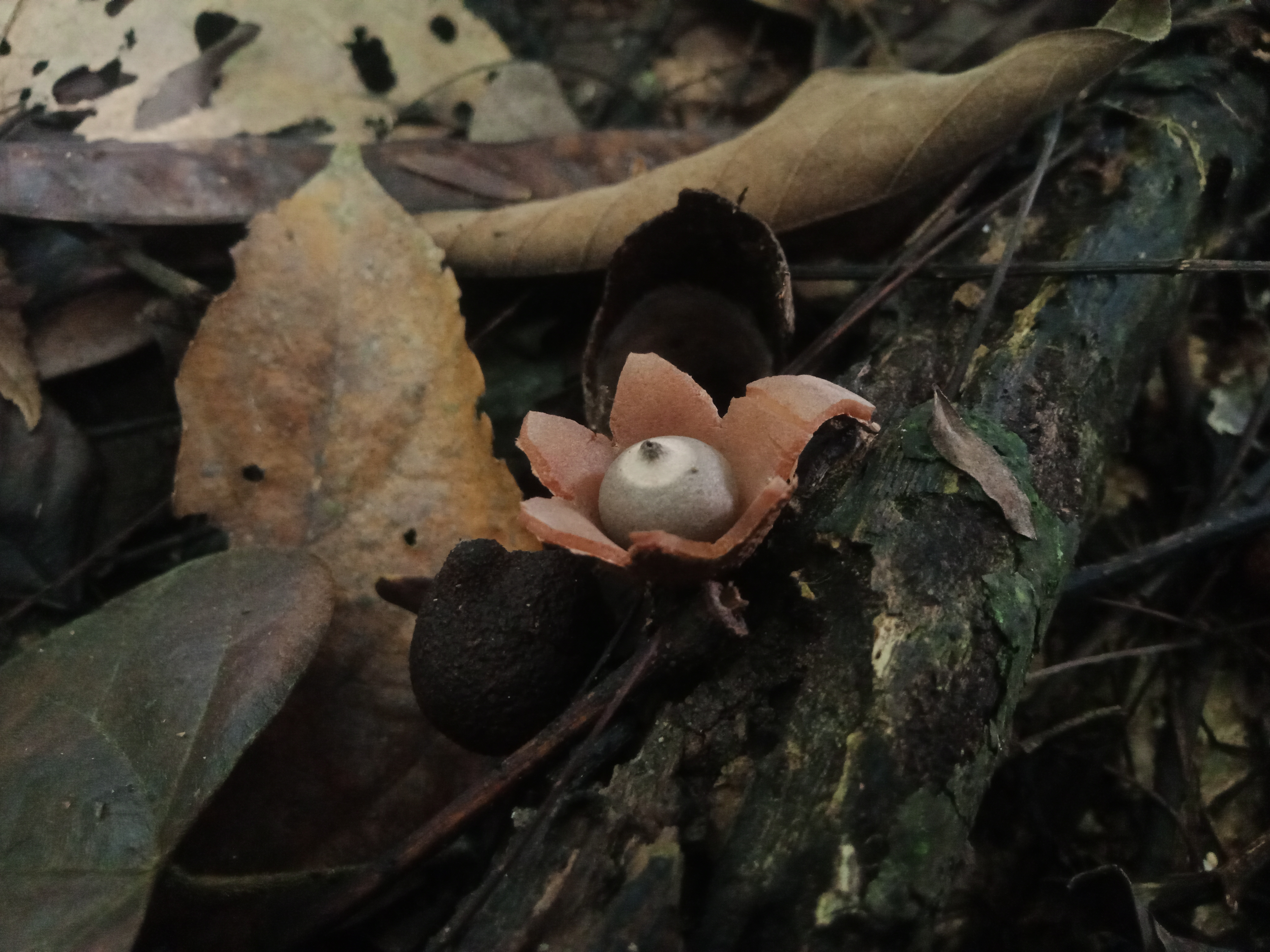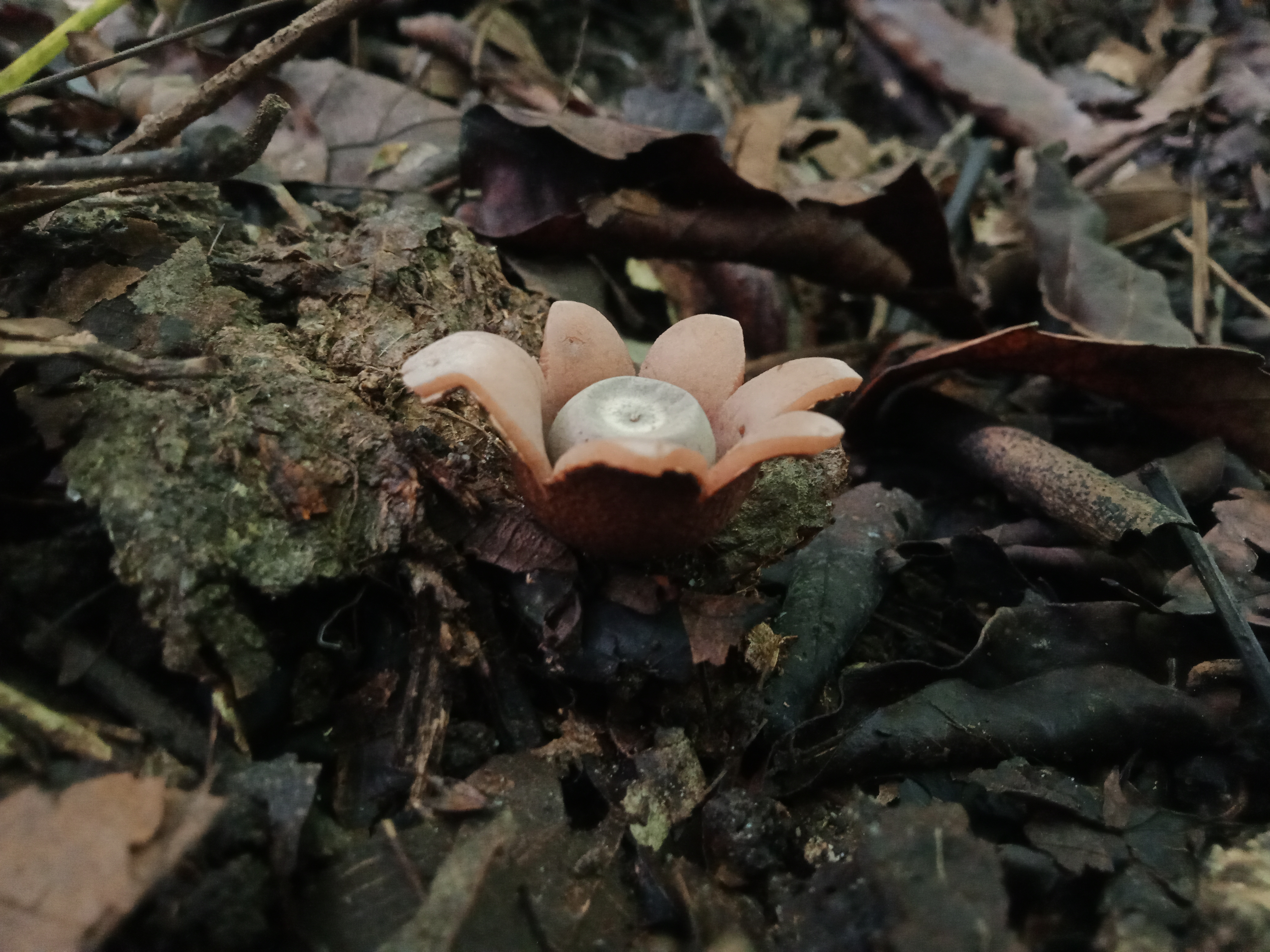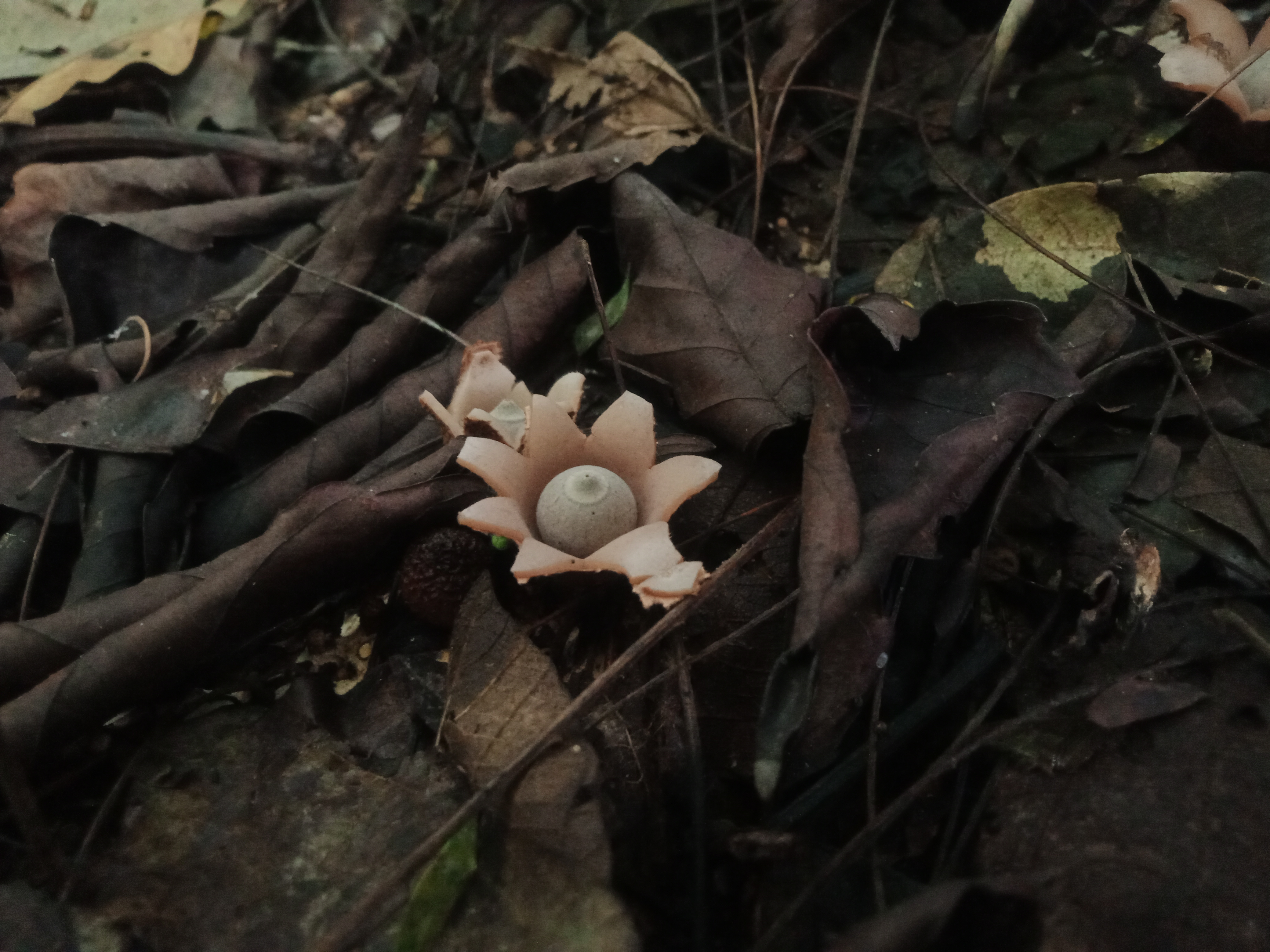 And now I'm starting to pry the round shape out of curiosity I want to see what's inside, it looks like cotton and doesn't have any molecules. What else is there?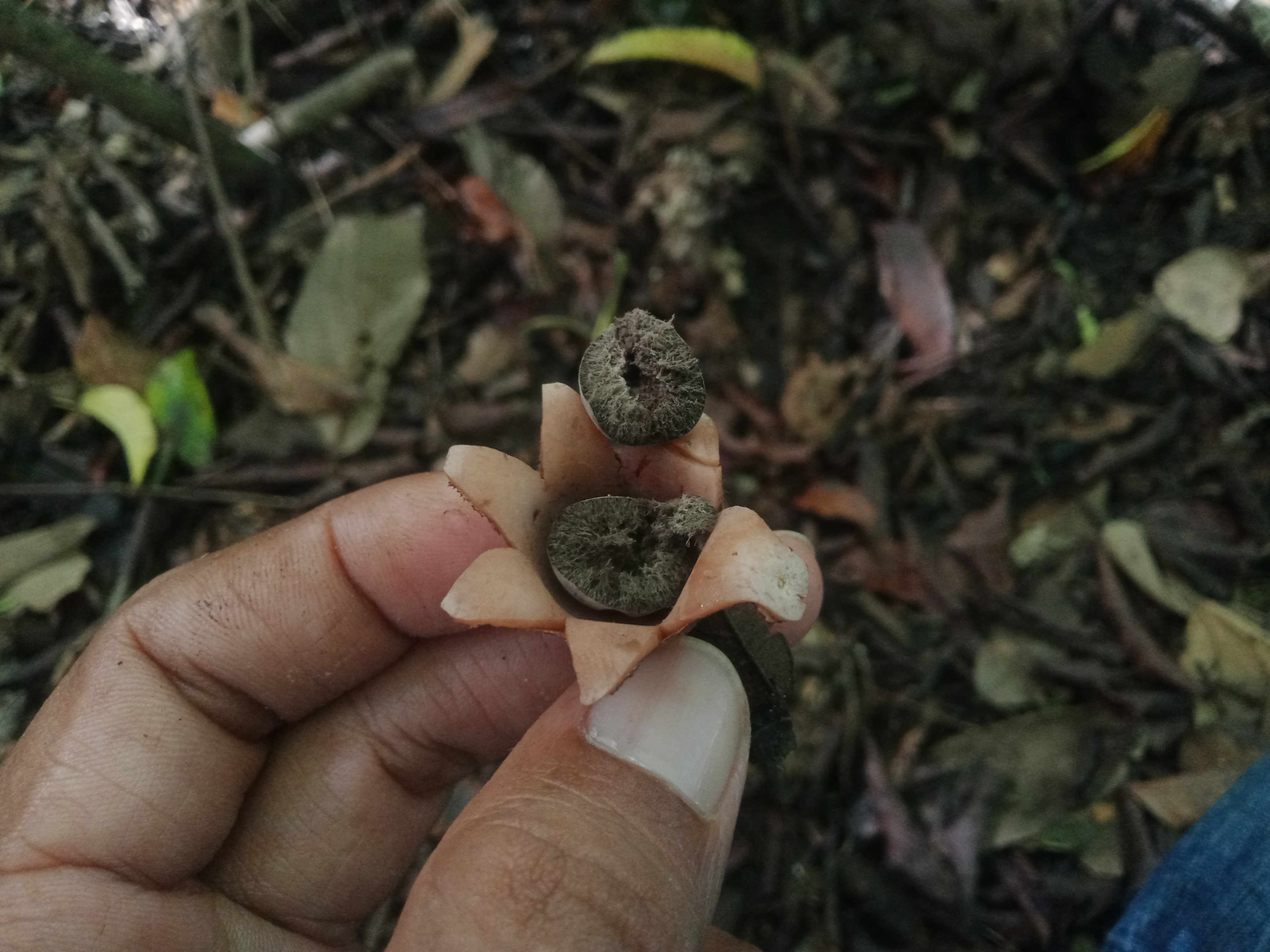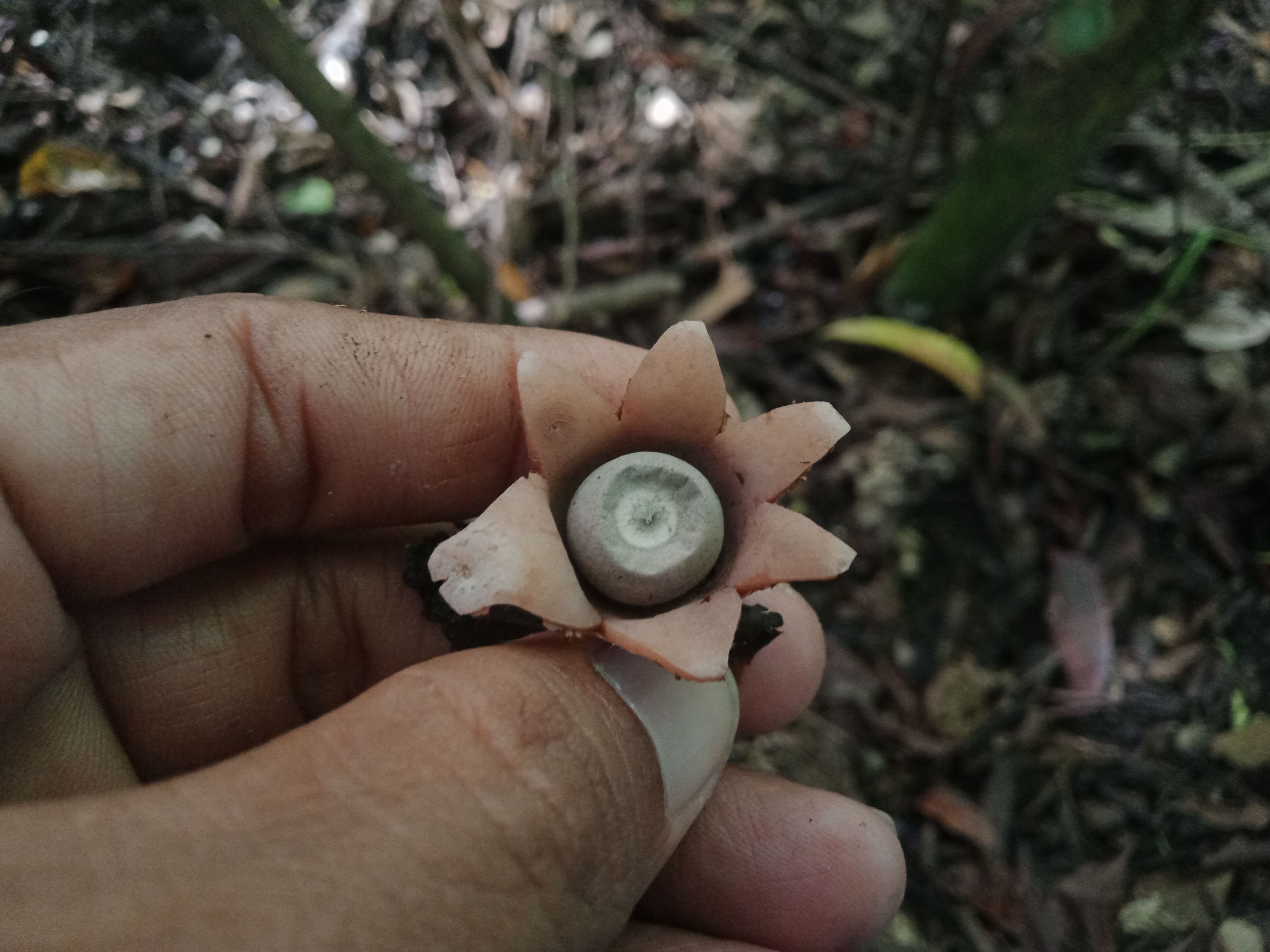 After taking a few sessions that friends have seen, I also had to work again yesterday because I don't want to get angry again working clearing forests, out of curiosity I have something I can share again today, and I wrote this morning for my blog?
Thank you to friends who still see my activities, and still support me in building my account, I say thank you very much again, to all friends who are kind and who I love are all here.
10% of this proceeds I aim to build the progress of the community that I love.
Best Regrads
By @jungleboyatjeh