Hello Movies & TV Shows Community!
---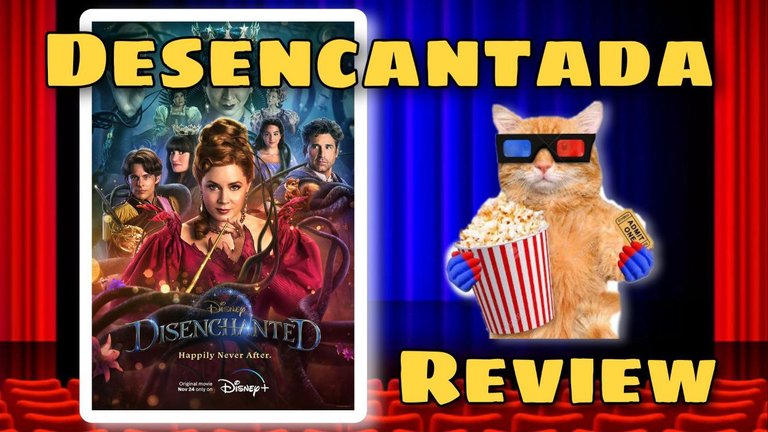 Fuente
El día de hoy les traigo una nueva publicación sobre una reseña de una gran película, que tal vez muchas personas ya sabrán al ver la foto de portada y el titulo de este post, pero sí hablo, ni mas, ni menos de "Encantada" bueno la nueva película se llama "Desencantada", pero muchos la conocerán por el primer nombre.. Sí, al momento de ver el trailer y las fotos filtradas en las redes sociales no pude evitar emocionarme ya que, a pesar de que no es una de mis peliculas favoritas, este film es muy iconico dentro del canal y el mundo, así que tenia grandes expectativas pero no al nivel de querer o intentar superar a la primera cinta original, ya que desde mi punto de vista ese es el método perfecto de crear una secuela, no tienes que centrarte en superar a la primera pelicula, simplemente tienes que hacer algo memorable y decente para que las personas, hablen de la nueva pero en un buen sentido.

Today I bring you a new post about a review of a great movie, that maybe many people already know by seeing the cover photo and the title of this post, but I am talking about "Enchanted", well the new movie is called "Disenchanted", but many will know it by the first name.... Yes, when I saw the trailer and the photos leaked on social networks I could not help but get excited because, although it is not one of my favorite movies, this film is very iconic within the channel and the world, so I had high expectations but not to the level of wanting or trying to overcome the first original tape, because from my point of view that is the perfect method of creating a sequel, you do not have to focus on overcoming the first movie, you just have to do something memorable and decent for people, talk about the new one but in a good way.
---
DETALLES INTRODUCTORIOS.
INTRODUCTORY DETAILS.
---
Explicando pequeños detalles de la nueva película ella trata sobre, Quince años después de su final feliz, Giselle, Robert y Morgan se mudan a una nueva casa en el suburbio de Monroeville. La comunidad es supervisada por Malvina Monroe, quien tiene malas intenciones para la familia.
Pero Giselle comienza a cuestionar su felicidad, sin darse cuenta, cambiando la vida de los del mundo real y de los habitantes de Andalasia.
Fuente
Explaining small details of the new movie she is about, Fifteen years after their happy ending, Giselle, Robert and Morgan move into a new house in suburban Monroeville. The community is overseen by Malvina Monroe, who has ill intentions for the family.
But Giselle begins to question her happiness, unwittingly changing the lives of those in the real world and the inhabitants of Andalasia.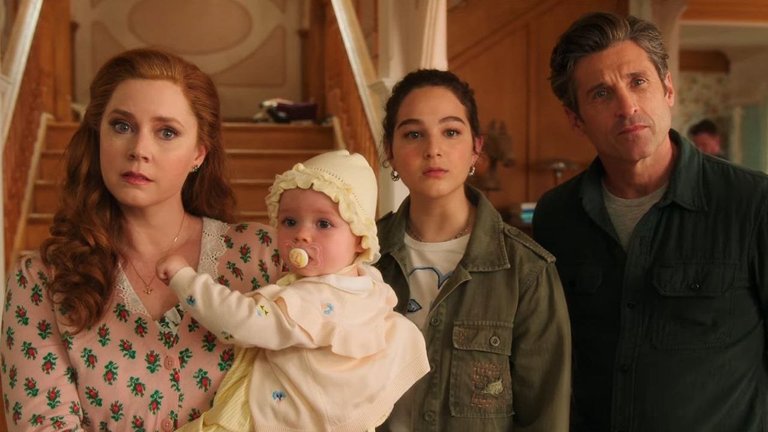 Fuente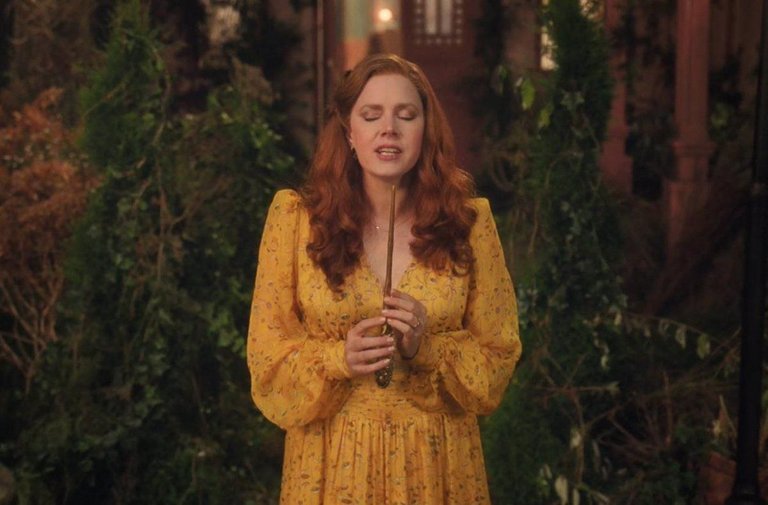 Fuente
---
"Desencantada, es una película estadounidense de comedia romántica de fantasía musical animada y de acción en vivo producida por Walt Disney Pictures y dirigida y coescrita por Adam Shankman. Es una secuela de la película Enchanted de 2007. Amy Adams, Patrick Dempsey, James Marsden e Idina Menzel repiten sus papeles de la primera película, con Gabriella Baldacchino reemplazando a Rachel Covey. A ellos se unen Maya Rudolph, Yvette Nicole Brown, Jayma Mays y Oscar Nunez."
Fuente
Estoy simplemente muy feliz de que volviera casi todo el cast original de esta película, ya que si no hubiera pasado realmente no hubiera sido lo mismo en ningún sentido, y digo casi ya que por poco me dejo engañar, ya que la actriz original que interpreto a la hija de Giselle y Robert no volvió como ese personaje solamente hizo un cameo como un extraen la película, ya que ella desde la cinta original de "Encanta" no actuaba, y los productores le buscaron un buen reemplazo con Gabriella Baldacchino, que cualquiera puede pensar que son la misma persona jajajaja este pequeño dato quería dejárselos..

"Disenchanted," is an American animated live-action musical fantasy romantic comedy film produced by Walt Disney Pictures and directed and co-written by Adam Shankman. It is a sequel to the 2007 film Enchanted. Amy Adams, Patrick Dempsey, James Marsden and Idina Menzel reprise their roles from the first film, with Gabriella Baldacchino replacing Rachel Covey. They are joined by Maya Rudolph, Yvette Nicole Brown, Jayma Mays and Oscar Nunez.".
I am simply very happy that almost all the original cast of this movie came back, because if it had not happened it really would not have been the same in any sense, and I say almost because I was almost fooled, since the original actress who played the daughter of Giselle and Robert did not return as that character only made a cameo as an extra in the film, since she didn't act since the original "Encanta", and the producers looked for a good replacement with Gabriella Baldacchino, that anyone can think that they are the same person hahahaha this little fact I wanted to let you know. .
---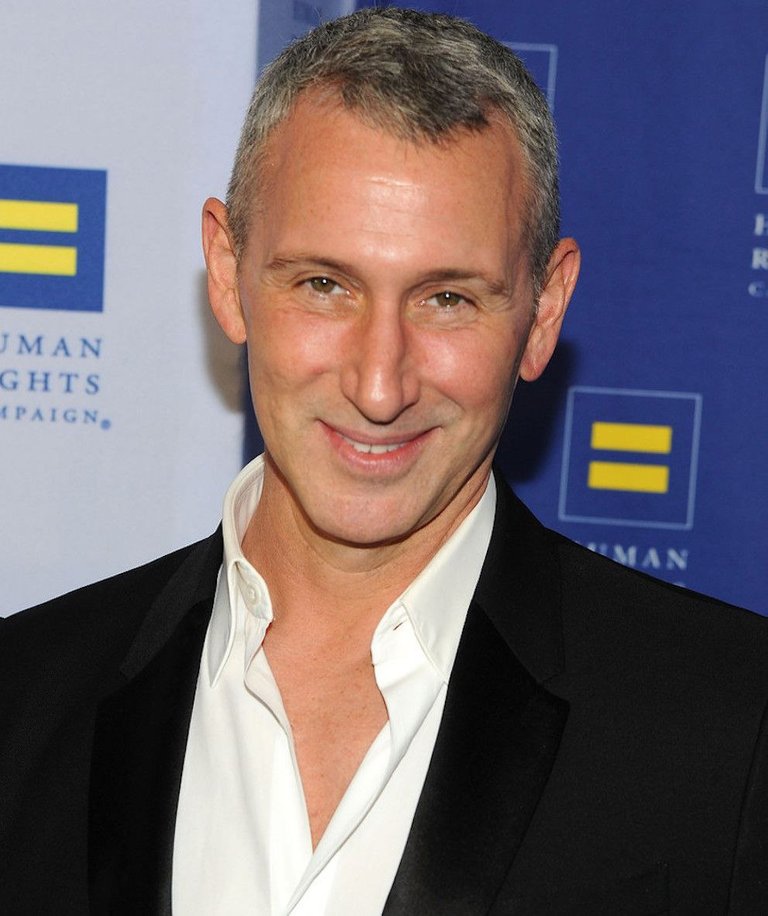 Adam Shankman
---
---
---
---
---
"DESENCANTADA"
"ENCHANTED"
---