The Conductor (De Dirigent) | 2018 | Genre: Biography, Drama | Country: Netherlands, Belgium | Languages: Dutch, English, German | Director: Maria Peters | Scenario: Maria Peters | Producers: Mieke de Bruijn, Bert Meijer, Dave Schram, Mylene Verdurmen, Wim Boven, Hans Everaert, Casper Eskes | Cast: Christianne de Bruijn, Scott Turner Schofield, Benjamin Wainwright, Seumas F. Sargent, Annet Malherbe, Gijs Scholten van Aschat, Raymond Thiry, Sian Thomas, James Sobol Kelly, Tim Ahern, Michael Watson-Gray, Sara Visser, Nastassia Firestone, Peter Basham | Duration: 137 minutes
---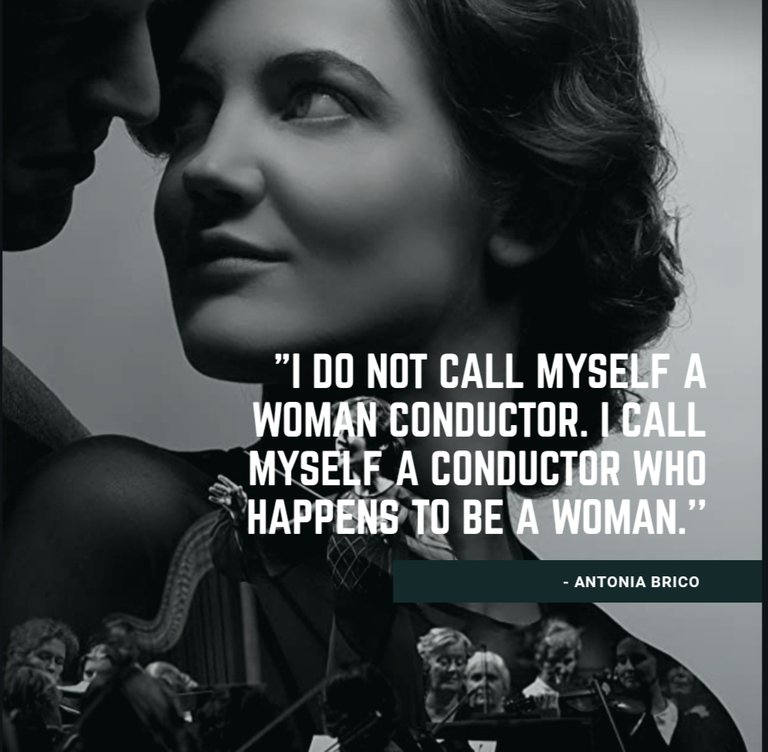 Who is Antonia Brico?
Antonia is a woman of Dutch blood, born in Rotterdam 26 June 1902 and died in Denver, Colorado on 3 August 1989. Antonia Brico is the first woman to gain worldwide recognition and acceptance as a "leader of world-class symphony orchestras" and also as the first American. who graduated from the Berlin State Academy of Music. The Conductor or De Dirigent in Dutch is a film adaptation of the true story of Antonio Brico who successfully delivered the greatest symphony orchestral show of her time. Women who are persistent against gender discrimination, where at that time women led orchestras are things that are not allowed and ridiculed by men. He proved that women can be equal to men as orchestra leaders. Antonia moved with her parents to America in 1908. They settled in California. Little Antonia first became interested in the piano because she was fascinated by Albert Schweitzer's (1875-1965) playing Johann Sebastian Bach's music. Schweitzer was also a Nobel Peace Prize recipient in 1952. -wikipedia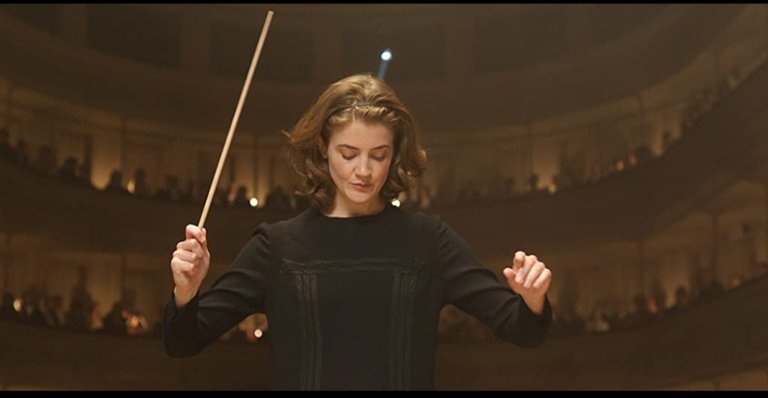 The film "The Conductor" is set between the years 1926-1940 in America and Europe, which was during the oligarchic patriarchal culture. A portrait of the poor family and the bourgeoisie with a very striking frame in terms of music standards and tastes. Rich families with orchestral music in a large building with clean orderly conditions, while middle and lower class families enjoy cheerful humorous music with a crowded performance hall mingled with the smells of alcoholic drinks and cigarette smoke. Christanne de Bruijn, who plays Antonia Brico, presents a figure of life struggles to the fullest, is enthusiastic, hardworking, has the courage to take risks and refuses to be destroyed by stories from the past as well as her poor daily life. This biographical film successfully won 3 awards, namely the Denver International Film Festival (2019), Golden & Platin Film Nederland (2018), and the SCENECS International Debut Film Festival (2018).
On the IMDb site The Conductor gets a rating of 7.3 / 10.
Synopsis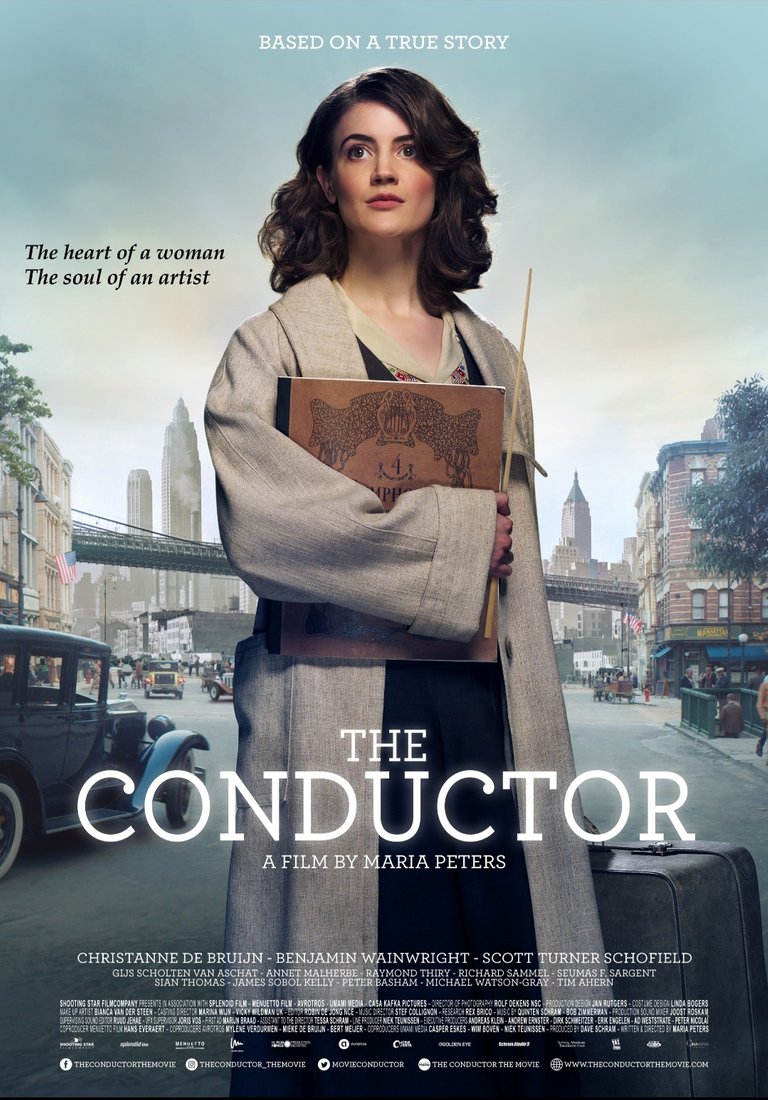 In the film De Dirigent, Antonia Brico is told as an adopted child, a 24-year-old woman who has a strong desire to become a conductor. As a child, Antonia and her adoptive family moved to the USA as a Dutch Immigrant. She lives with her parents in a modest apartment in a densely populated area of ​​the United States. The relationship with her mother was not very good. They often quarreled over small things, and her mother was always against her desire to seriously pursue music, even her mother would get angry when Antonia played the piano in her room. Antonia is also the backbone of the family to earn a living, because her adoptive father only works as a garbage laborer.
Antonia works in an orchestra building, to be more precise in the cleaning department. During an orchestral concert she suddenly took her place on the steps between the crowd to learn from the maestro. Immediately Antonia was pulled out and evicted by the building manager and dismissed from her job.
With her talent for playing the piano, which is arguably not very good, Antonia is finally accepted to work in the middle to lower class music show led by Robin. Robin just not good boss but also the best friend and success figure of Antonia.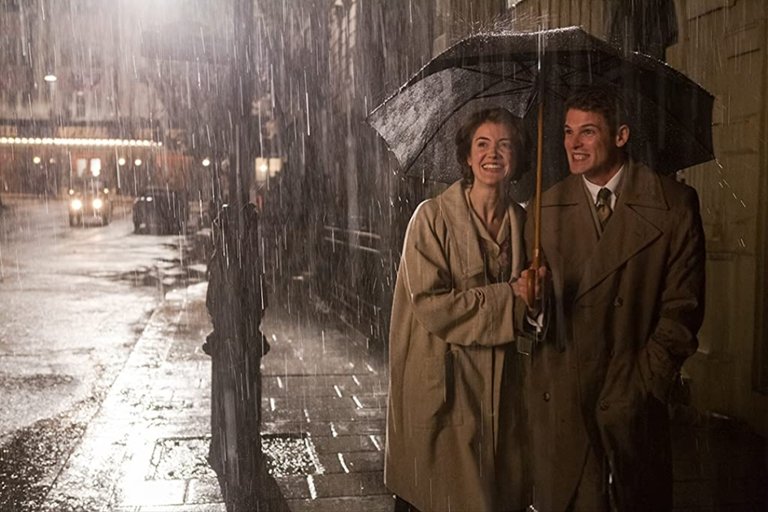 While living with her adoptive mother's father, Antonia's name is Willy Wolter, she only found out that she was an adopted child after a big fight with her mother one day when her adoptive mother said that "Antonia is an adopted child who was sold by her biological mother".
Antonia left home to find out who she was and also to pursue her dream of becoming a self-employed person. The story that she was a child who was sold by his biological mother was finally refuted, she made a pilgrimage to his mother's grave, even knowing that her mother's last message to her sister was to find Antonia.
On the way to achieve her dream, Antonia is always warned that it will never be achieved, go back to where women should be, because women cannot lead. Even the teacher she admired so much asked her to return to her lover and get married and having children. But Antonia still said that her place was in front of the orchestra.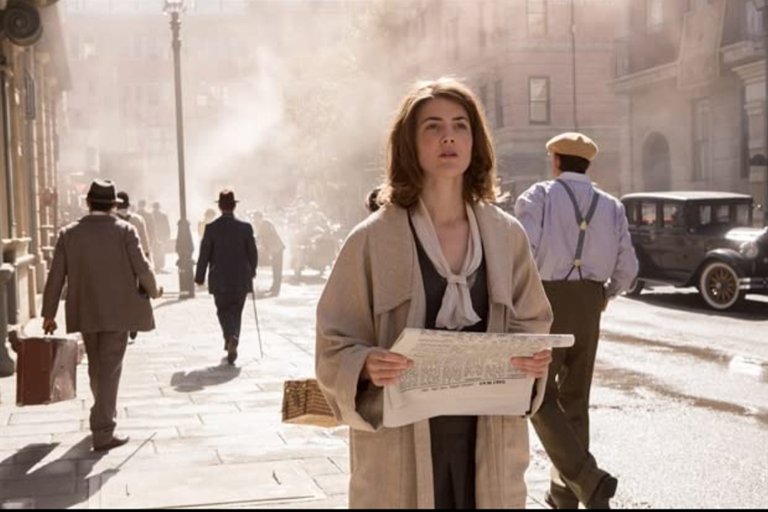 A maestro Mengelberg sent Antonia to Berlin, because there are more opportunities for women like her. After two years studying at the State Music Academy, she became the first woman to lead the Berlin Philharmonic Orchestra. There is tension when it coincides with the day of the concert, where on that day her boyfriend married another woman. The chaotic atmosphere and sadness made Antonia almost left to not lead the concert. But with courage and enthusiasm, Antonia finally returned and managed to lead the big concert and from there her name became famous to the world, also the country where she lived in America.
The story will continue about Antonia's return to America, and will hold an all-female orchestra concert. Will Antonia's plan come true, seeing in America it is highly opposed. Please watch the film, and I guarantee this will be an exciting weekend story to be enjoyed with family.
---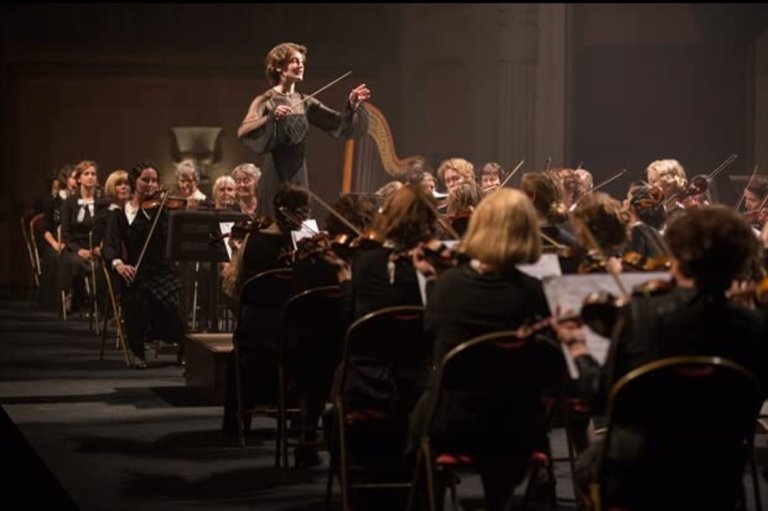 For me personally, I fell in love with The Conductor's story line. Presenting an interesting story and also a strong character spiced with the romantic story of Antonia Brico. A great women, how the scene where the Director Maria Peters brings Brico as a tough woman, overcoming one obstacle after another, the way she, as a woman, wrestles one leg in the door, slaps a scavenger, remains steadfast until the world sees that she has succeeded in bringing gender equality to her people. For readers of Antonia Brico's biography, maybe this film is too much for the romantic scene, but that's how the film, on the one hand, is its main attraction. But in my opinion everyone still gives a portion for all eyes to focus on Antonia's figure. There is no boredom from the start to the end. There will even be some unexpected surprises. Like when Antonia decided to refuse her lover's proposal and chose to pursue her dream to be a conductor. I think at one time when she returned home to her country she would marry Robin, her former boss in a music show for commoners and also a good friend. But it turns out that Robin is a woman who changes her appearance to a man just to be able to build a musical career.[]
Trailer