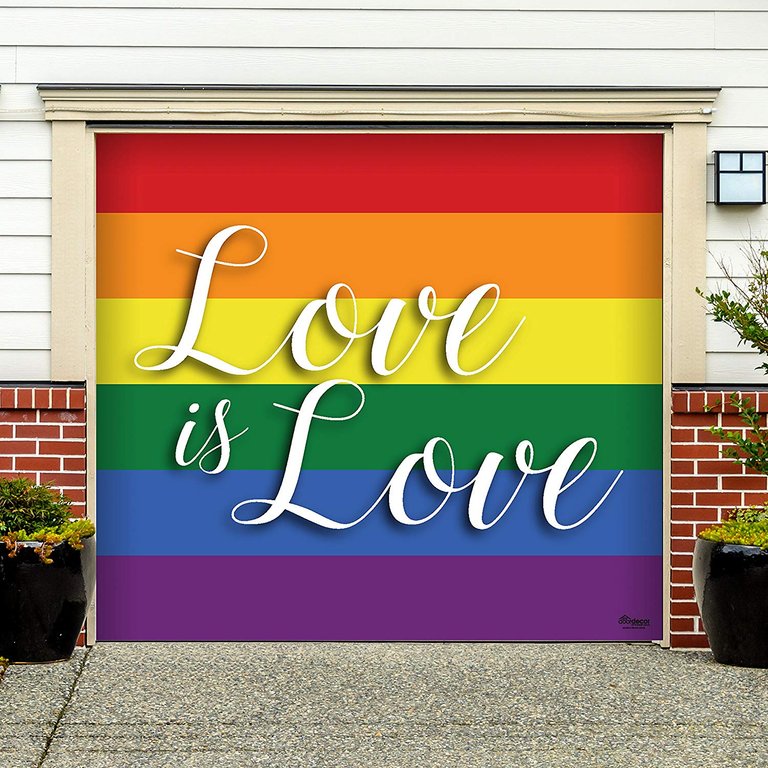 Cover

𝕴𝖓𝖙𝖗𝖔𝖉𝖚𝖈𝖙𝖎𝖔𝖓
Hi Hivers! today I wanted to join the initiative proposed by friend @littlegremlin where we are asked about our top 3 favorite LGTBIQ+ characters in movies and series to celebrate Gay Pride month.
As I always tell you I like to join this kind of activities, because I think they increase a lot the interaction between communities and their members so I decided to participate in as many initiatives as I can.
Before I start I would like to encourage @universoperdido @sara-escribe and @mau189gg to join this initiative. So let's say no more and start with my top 3 favorite LGTBIQ+ characters.
𝕴𝖓𝖙𝖗𝖔𝖉𝖚𝖈𝖈𝖎ó𝖓
¡Hola Hivers! hoy quería unirme a la iniciativa propuesta por el amigo @littlegremlin donde se nos pregunta acerca de nuestro top 3 personajes favoritos LGTBIQ+ en películas y series para celebrar el Mes del Orgullo Gay.
Como siempre les digo me gusta sumarme a este tipo de actividades, porque creo que aumentan mucho la interacción entre las comunidades y sus miembros por lo que me propuse participar en todas las iniciativas que pueda.
Antes de empezar me gustaría incentivar a @universoperdido @sara-escribe y a @mau189gg a que se unan a esta iniciativa. Así que no se diga más y comencemos con mi top 3 de personajes LGTBIQ+ favoritos.

XANDIR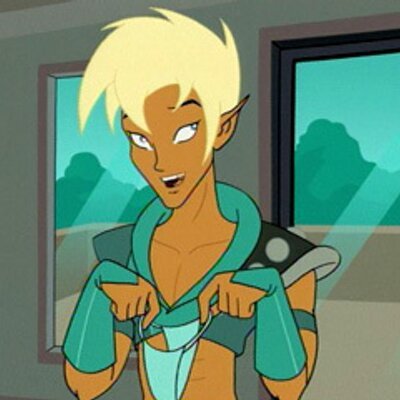 Xandir P. Wifflebottom - Xander P. Lindasnalgas
Xandir is without a doubt the first openly gay character I saw on TV, he's also one of my favorites. Xandir realizes he is gay thanks to the pressure of the other characters, without a doubt the coming out of the closet of this character seems to me is one of the best chapters of the 3 season series. An icon for the community no matter what they say.
It is a very funny homosexual parody that exceeds the absurd and exploits stereotypes. But Drawn Together is made to generate controversy and capitalize on taboos and politically incorrect things that society refrains from addressing.
And it also gave us the iconic woke up gay person meme that we use every time one of our pop divas releases a song or an event happens that brings attention to the LGTBIQ+ collective.
Xander es sin duda el primer personaje abiertamente gay que vi en la televisión, es también uno de mis favoritos. Xander se da cuenta que es gay gracias a la presión de los otros personajes, sin duda la salida del closet de este personaje me parece es uno de los mejores capítulos de la serie de 3 temporadas. Un icono para la comunidad digan lo que digan.
Es una parodia homosexual muy divertida que sobrepasa lo absurdo y explota los estereotipos. Pero La Casa de Los Dibujos está hecha para generar polémicas y sacar provecho de los tabúes y de las cosas políticamente incorrectas que la sociedad se abstiene a tratar.
Y además nos regaló el icónico meme de levantate persona homosexual que usamos cada vez que una de nuestras divas del pop saca alguna canción o sucede algún evento que llame la atención del colectivo LGTBIQ+.
---
Meme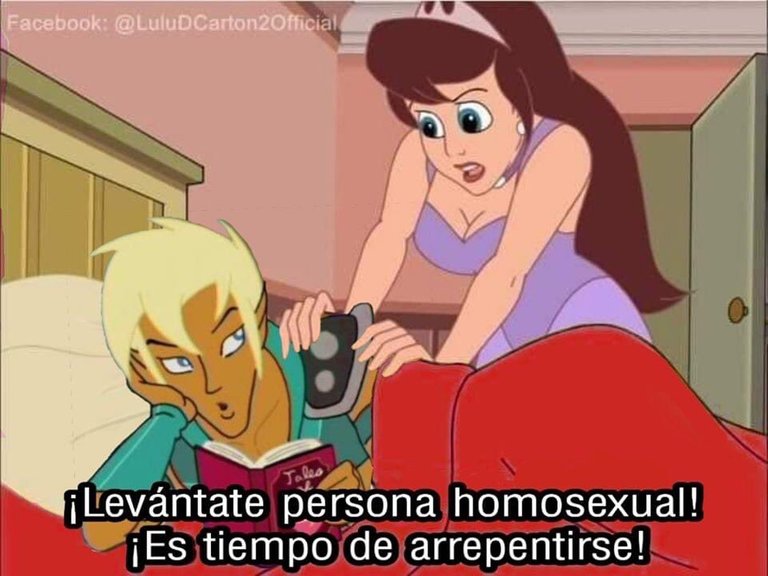 Damian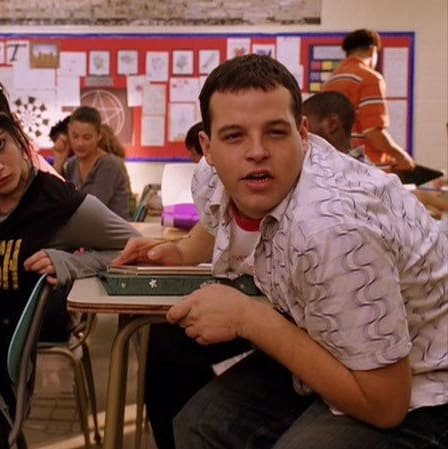 Damian – Mean Girls / Chicas Pesadas
To talk about Damian is to talk about an icon for gay representation on the big screen, first of all he was part of one of the most adored cult movies by the community: Mean Girls. There behind the whole plan that Cady (Lindsay Lohan) and Janis (Lizzy Caplan) create to annoy the plastic Regina George (Rachel McAdams), Gretchen Wieners (Lacey Chabert) and Karen Smith (Amanda Seyfried) was Damian with his iconic pink shirt. The phrase I loved the most was too gay to work which was used to refer to his character.
Plus the actor who played Damian, Daniel Franzese publicly confessed years later through a video, his own homosexuality which makes his character have extra value. Another who joined him was the actor who played the handsome Aaron Samuels named Jonathan Bennett who also came out of the closet. No doubt Damian will always have a place on my list of LGTBIQ+ Favorites characters .
Hablar de Damian es hablar de un icono para la representación gay en la gran pantalla, en primer lugar fue parte de una de las películas de culto más adoradas por la comunidad: Mean Girls. Allí detrás de todo el plan que Cady (Lindsay Lohan) y Janis (Lizzy Caplan) crean para molestar a las plásticas Regina George (Rachel McAdams), Gretchen Wieners (Lacey Chabert) y Karen Smith (Amanda Seyfried) estaba Damian con su iconica camisa rosa. La frase que más amaba era demasiado gay para funcionar que se usaba para referirse a su personaje.
Además de que el actor que interpretaba a Damian, Daniel Franzese confesó públicamente años después a través de un video, su propia homosexualidad lo que hace que su personaje tenga un valor extra. Otro que se le unió fue el actor que interpretaba al guapísimo Aaron Samuels llamado Jonathan Bennett quien también salió del closet. Sin duda Damian siempre tendrá un lugar en mi lista de personajes LGTBIQ+ favoritos.
---
Currently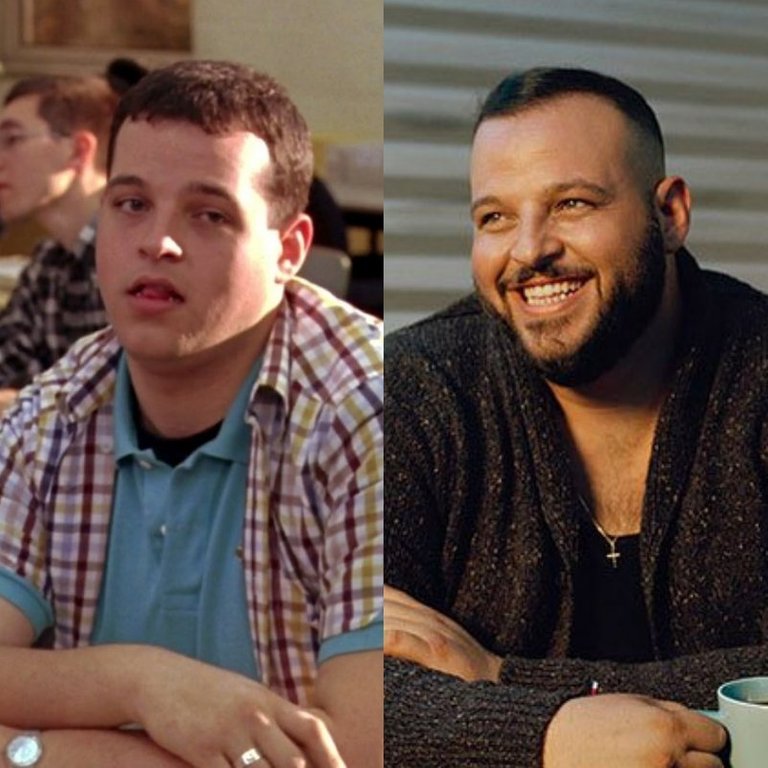 Pray Tell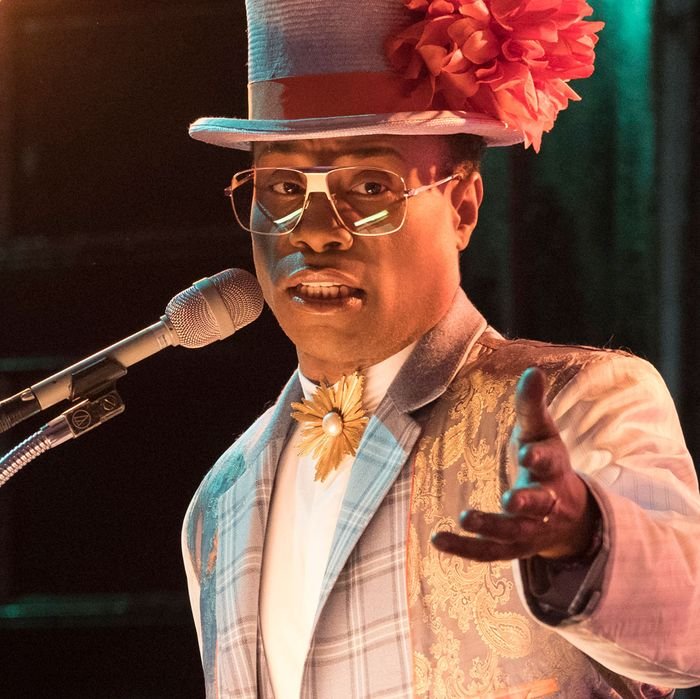 Pray Tell - Pose
This character has special meaning to me, first because he is part of one of my favorite series Pose which has become an endearing show for the community. Pray Tell is a very complex character but one that you fall in love with from the first season, he is the true ringmaster of the Ball of New York and the best friend of our heroine Blanca Evangelista. The struggles with his age, being HIV positive and his stability will be the main axis of this beautiful character that will steal your heart.
Pray Tell serves as a father figure to a bunch of young people whom he encourages to take care of themselves against HIV, which is why he also gets involved as an activist for ACT UP, a foundation created in the eighties to address the AIDS pandemic.
Billy Porter is the actor in charge of giving life to Pray Tell, before this role he was practically unknown although he had already done several jobs in the entertainment industry. He deserves to be loved as a person because he is a community activist and is having a lot of success winning the Emmy award several times and participating as the new fairy godmother of the new live action Cinderella starring Camila Cabello.
Recently the actor was also trending on social media when he confessed that he was also HIV positive since 14 years ago, a condition he shares with his character in Pose.
Este personaje tiene un significado especial para mí, primero porque es parte de una de mis series favoritas Pose que se ha convertido en un show entrañable para la comunidad. Pray Tell es un personaje muy complejo pero del que te enamoras desde la primera temporada, es el auténtico maestro de ceremonias de los Ball de Nueva York y el mejor amigo de nuestra heroína Blanca Evangelista. Las luchas con su edad, ser VIH positivo y su estabilidad serán el eje principal de este hermoso personaje que te robara el corazón.
Pray Tell funge como la figura paterna de un montón de jóvenes a los cuales incentiva a cuidarse del VIH, motivo por el cual también se involucra como activista de ACT UP una fundación creada en la década de los ochenta para hacer frente a la pandemia del SIDA.
Billy Porter es el actor que se encarga de darle vida a Pray Tell, antes de este papel era prácticamente desconocido aunque ya había realizado varios trabajos en la industria del entretenimiento. Se merece que lo amemos como persona porque es un activista de la comunidad y está teniendo mucho éxito ganando el premio Emmy en varias oportunidades y participando como la nueva hada madrina del nuevo live action de La Cenicienta protagonizado por Camila Cabello.
Recientemente el actor también fue tendencia en las redes sociales al confesar que también era VIH positivo desde hace 14 años, padecimiento que comparte con su personaje en Pose.
---
Cinderella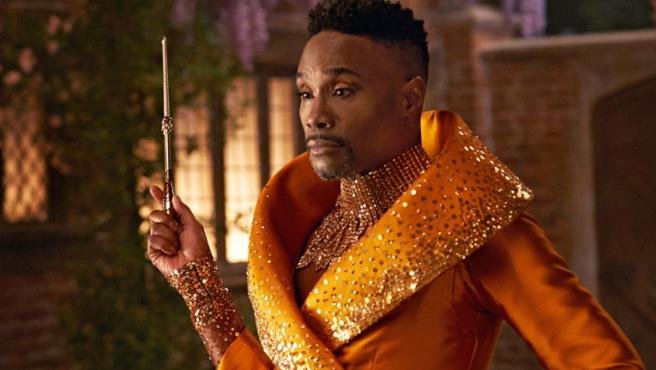 Well friends that was all, I hope you liked my selection and I would be happy to hear your comments below, what are those LGTBIQ+ characters that marked you in some way. I would also like you to join this initiative, I had a lot of fun writing these lines.
Bueno amigos eso fue todo, espero que les haya gustado mi selección y con todo gusto me gustaría que me comentaran aquí abajo, cuáles son esos personajes LGTBIQ+ que los marcaron de alguna manera. También me gustaría que se unieran a esta iniciativa, me he divertido mucho escribiendo estas líneas.

---
𝐀𝐧𝐨𝐭𝐡𝐞𝐫 𝐩𝐨𝐬𝐭𝐬 𝐨𝐟 𝐦𝐲 𝐚𝐮𝐭𝐡𝐨𝐫𝐬𝐡𝐢𝐩 | 𝐎𝐭𝐫𝐚𝐬 𝐩𝐮𝐛𝐥𝐢𝐜𝐚𝐜𝐢𝐨𝐧𝐞𝐬 𝐝𝐞 𝐦𝐢 𝐚𝐮𝐭𝐨𝐫í𝐚:
---
---
𝐓𝐫𝐚𝐧𝐬𝐥𝐚𝐭𝐞𝐝 𝐛𝐲 𝐦𝐞 & 𝐚𝐥𝐬𝐨 𝐮𝐬𝐢𝐧𝐠 Deepl