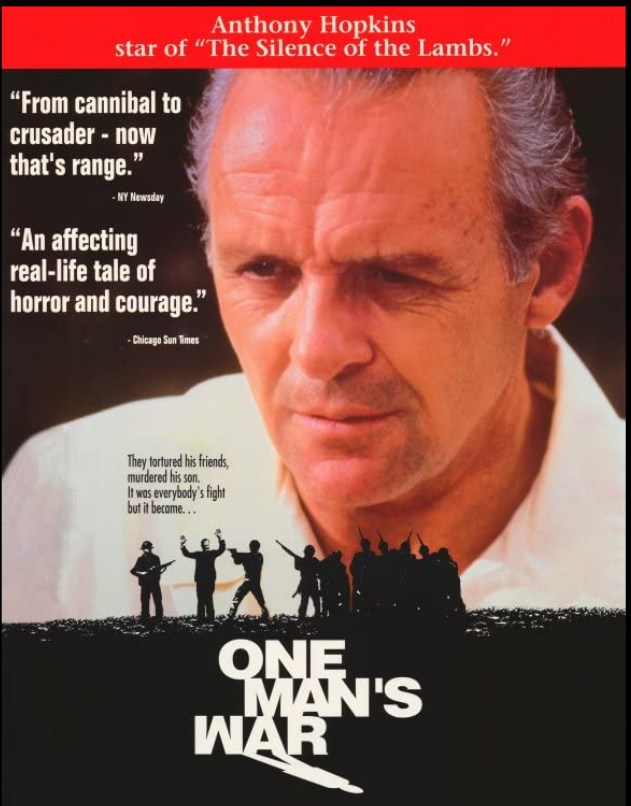 Warm greetings to all the #hivers of the #moviesonhive Community.
This week I'm going to introduce you to a very good movie starring one of my favorite actors: Anthony Hopkins.
The curious thing about it is that it is set and filmed in a South American country like Paraguay, something not too usual among the stars of the Hollywood firmament.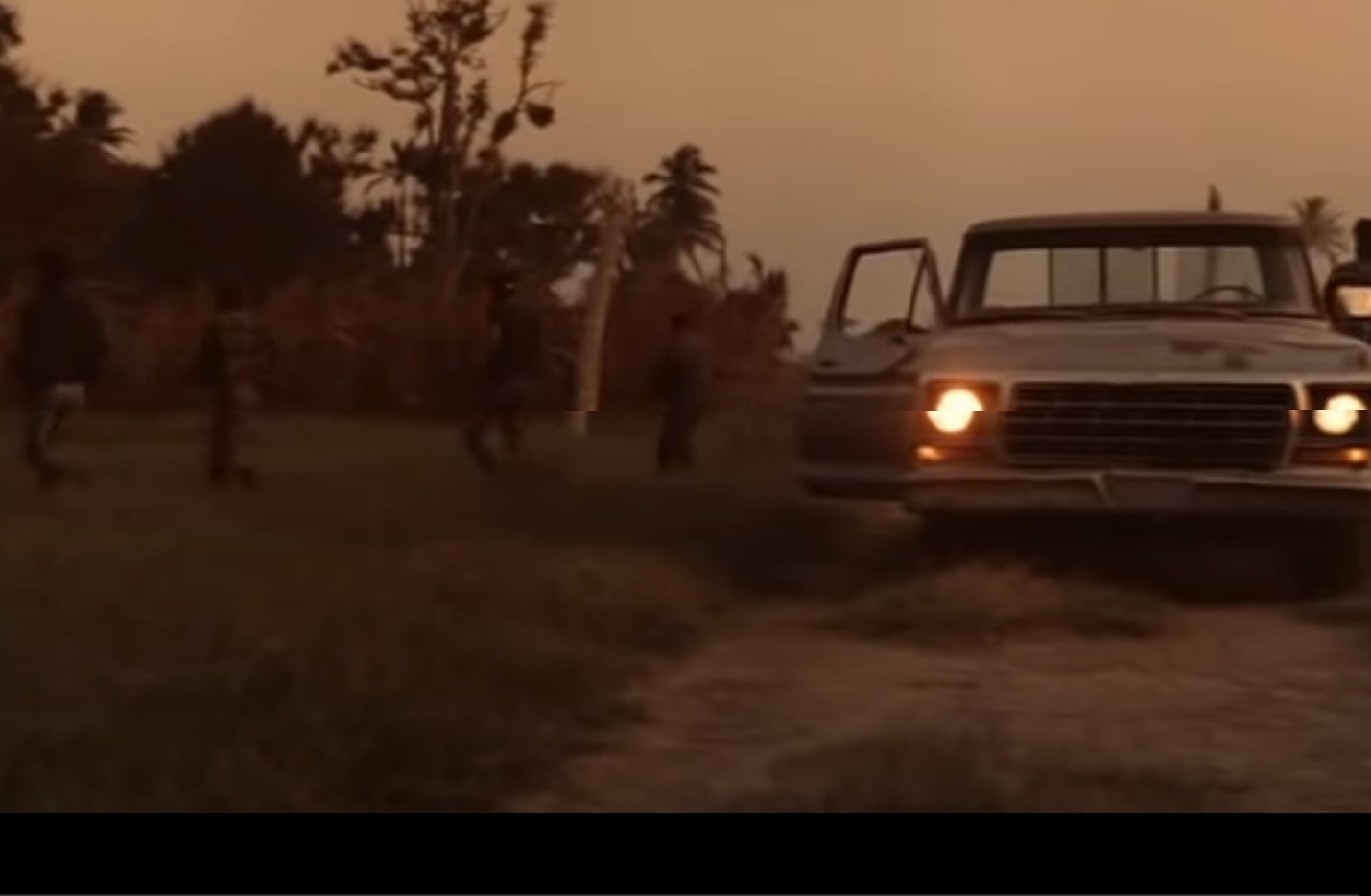 Un cordial saludo para todos los #hivers de la Comunidad #moviesonhive.
Esta semana les voy a presentar un muy buena película interpretada por uno de mis actores favoritos: Anthony Hopkins
Lo curioso de la misma es que está ambientada y rodada en un país sudamericano como lo es Paraguay, algo no demasiado usual entre las estrellas del firmamento hollywoodiano.

In this case Hopkins is involved in a denouncing film to the point that it is produced for television by Amnesty International and the HBO and Channel 4 channels in 1991 - shortly after the fall of the Stroessner regime - in which the events suffered by the Paraguayan doctor Joel Filártiga (it is a true story), whose 17-year-old son was tortured and murdered by the police during the dictatorship of General Alfredo Stroessner, a military regime that ruled Paraguay for almost 35 years, are recounted.
When these films are made, second level actors are usually hired, in some cases, good actors, but not too well known. In this case, the objective was to target an internationally renowned actor like Hopkins, who after reading the script agreed to play the main character (Paraguayan doctor Joel Filártiga) willingly, even though he resigned much of what he would have earned.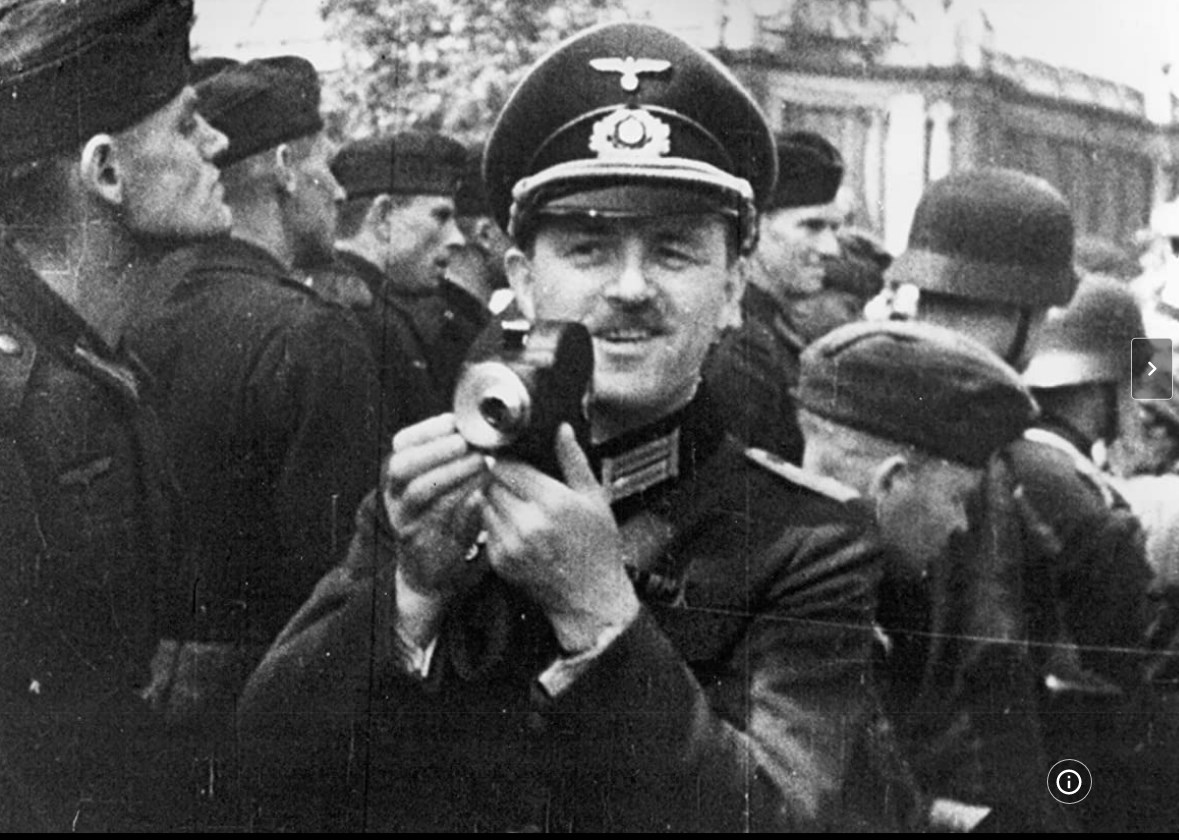 En este caso Hopkins se compromete en una película de denuncia a punto tal que es producida para la televisión por Amnistía Internacional y los canales HBO y Channel 4 en el año 1991 -poco después de la caída del régimen de Stroessner-, en la cuál se relatan las peripecias sufridas por el médico paraguayo Joel Filártiga (se trata una de una historia real), cuyo hijo de 17 años fue torturado y asesinado por la policía durante la dictadura del general Alfredo Stroessner, régimen militar que gobernó el Paraguay durante casi 35 años.
Cuando se hacen estas películas normalmente se contratan actores de segundo nivel, en algunos casos, buenos actores, pero no demasiado conocidos. En este caso el objetivo era apuntar a una figura de relieve actoral internacional como Hopkins, quien después de leer el guión accedió a interpretar el personaje principal (el médico paraguayo Joel Filártiga) de buena voluntad aún resignando mucho de lo que le hubiera correspondido ganar.

Dr. Filártiga (Anthony Hopkins) treats many peasants, indigenous and poor people of Paraguay, developing with his family an intense humanitarian work and at the same time travels to the U.S. with a certain frequency to sell his works (he is a painter with discreet qualities) with which he finances his clinic and takes the opportunity to denounce before the international community (from the northern country because of the impact that the denunciation can have) the crimes committed by the Stroessner dictatorship.
Although Filártiga's denunciation is made in the U.S., the echoes reach Paraguay (the film is set between the 1970s and 1980s where the non-existence of certain means of communication such as the Internet and social networks make these denunciations have a slower action).
And they immediately produce the expected effects. Filártiga's son (Joelito played by Leonardo García Vale), as a reprisal for these denunciations, is kidnapped and tortured to death by a police inspector of Asunción, capital of Pataguay, called Américo Norberto Peña Irala (played by René Pereyra).
The police try to cloud the investigation by trying to make the family of the murdered young man believe that it was a crime of passion.
The lie is exposed when the signs of torture are discovered on the body of the unfortunate young man.
Popular panamanian singer Rubén Blades plays the role of lawyer Horacio Galeano Perrone, who defends the case brought by Dr. Filártiga in an attempt to convict those responsible for the crime.
The Stroessner regime's brutal response is not long in coming. Filártiga and Perrone manage to bring Peña Irala to justice and have him convicted, but suddenly he disappears, the lawyer is accused of tax evasion, threatened with death and disqualified from practicing his profession, and Filártiga and his family suffer a constant campaign of terror.
When everything seems to be buried in the mists of oblivion, Galeano Perrone warns Filártiga that Peña Irala has not been eliminated by the regime itself, as they supposed, but has been sent to the U.S. so that he could not be located.
Dr. Filártiga's daughter and sister of the murdered young man, Dolly, decides to settle in the U.S. to denounce the murderer before the American justice system.
This action will give rise to the historic Filártiga vs. Peña-Irala trial, in 1980, which concludes with the deportation of the murderer and a compensation to the family in the amount of 10 million dollars.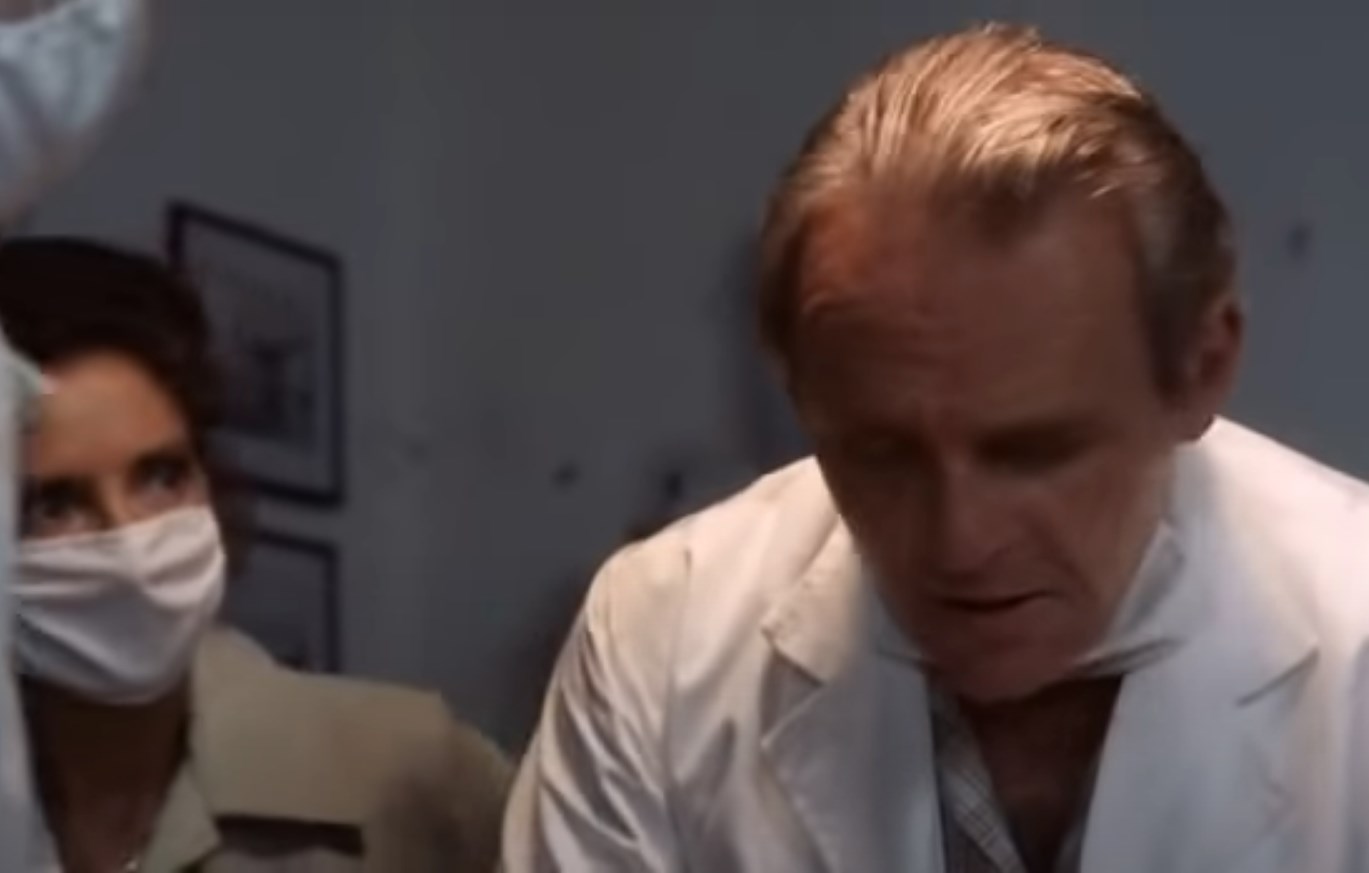 El doctor Filártiga (Anthony Hopkins) atiende a muchos campesinos, indígenas y gente pobre del Paraguay desarrollando con su familia una intensa labor humanitaria y a la vez viaja a los EE. UU. con una cierta periodicidad para vender sus obras (es un pintor con discretas cualidades) con las cuáles financia su clínica y de paso aprovecha para denunciar ante la comunidad internacional (desde el país del norte por e impacto que la denuncia puede tener) los crímenes cometidos por la dictadura de Stroessner.
Lo obstante la denuncia de Filártiga es hecha en los EE. UU. los ecos llegan hasta Paraguay (la película está ambientada entre los años 1970 y 1980 donde la inexistencia de ciertos medios de comunicación como Internet y redes sociales hacen que estan denuncias tengan un accionar más lento).
Y producen de inmediato los efectos esperados. El hijo de Filártiga (Joelito interpretado por Leonardo García Vale), como represalia ante estas denuncias es secuestrado y torturado hasta la muerte por un inspector de la policía de Asunción, capital del Pataguay, llamado Américo Norberto Peña Irala (interpretado por René Pereyra)
La policía trata de enturbiar las investigaciones tratando de hacer creer a la familia del joven asesinado que se ha tratado de un crimen pasional.
La mentira queda al descubierto al descubrirse las señales de la tortura en el cuerpo del desdichado joven.
El popular cantante panameño Rubén Blades interpreta al abogado Horacio Galeano Perrone que defiende la causa llevada adelante por el doctor Filártiga tratando de hacer condenar a los responsables del crimen.
La brutal respuesta del régimen de Stroessner no se hace esperar. Filártiga y Perrone logran llevar a Peña Irala a la justicia y hacerlo condenar, pero improvisamente èste desaperece, el abogado es acusado de evasión de impuestos, amenazado de muerte e inhabilitado para ejercer su profesión y Filártiga y su familia sufren una campaña constante de terror.
Cuando todo parece quedar sepultado entre las nieblas del olvido Galeano Perrone le avisa a Filártiga que Peña Irala no ha sido eliminado por el propio régimen, como ellos suponían, sino que ha sido enviado a los EE. UU. para que no lo pudieran ubicar.
La hija del doctor Filártiga y hermana del joven asesinado, Dolly, decide establecerse en los EE. UU. para denunciar al asesino ante la justicia norteamericana.
Esta acción dará lugar al histórico juicio Filártiga vs. Peña-Irala, en el año 1980 que se concluye con la deportación del asesino y una indemnización a la familia por valor de 10 millones de dólares.

Anthony Hopkins: Joel
Norma Aleandro: Nidia
Fernanda Torres: Dolly
Leonardo García Vale: Joelito
Miah Michelle: Analy
Ana Ofelia Murguía: Dona Teresa
José Antonio Estrada: Leandro
Ruben Blades: Perrone
Sergio Bustamante: Gomes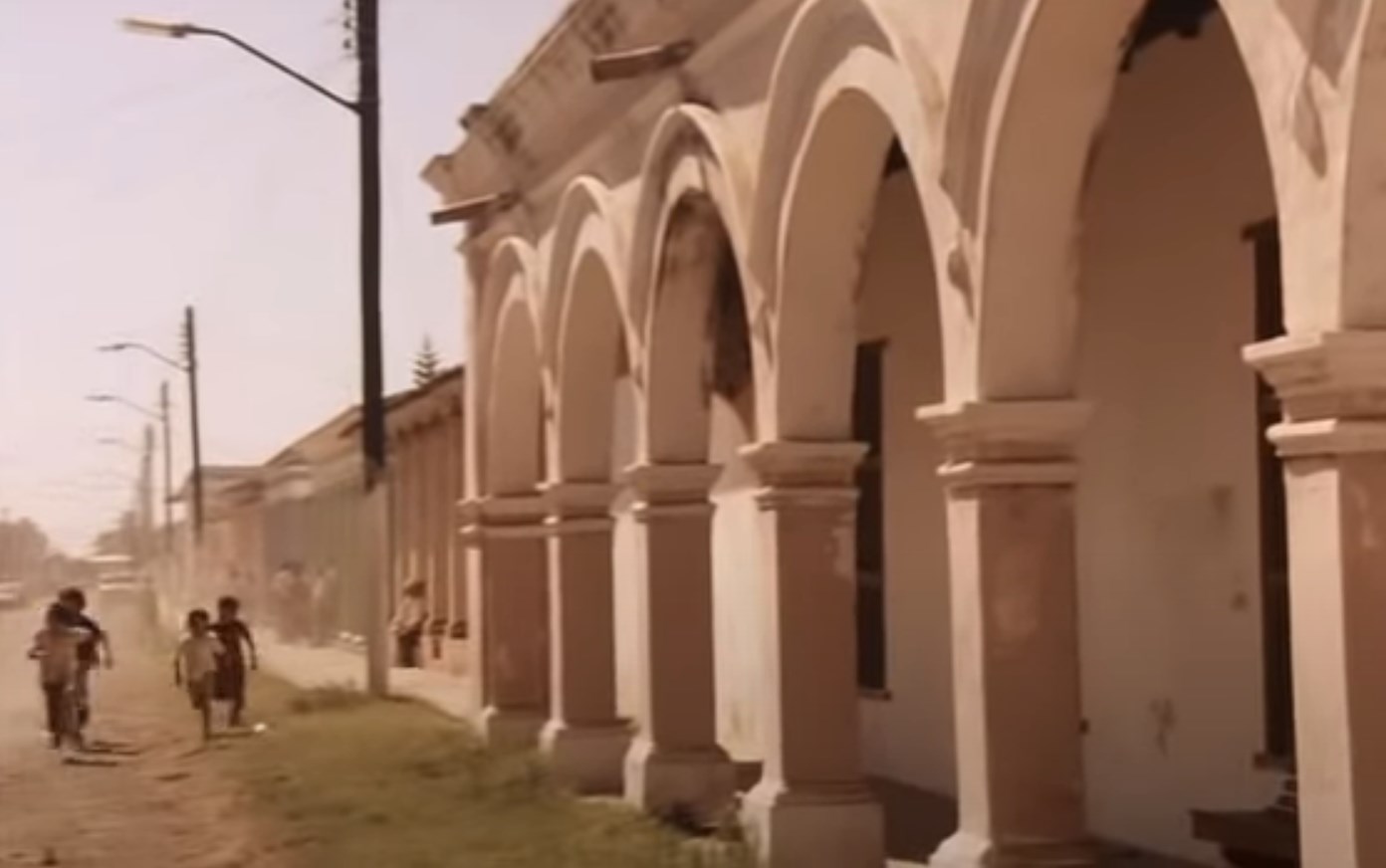 The presence of Anthony Hokpkins is a guarantee in itself, in this case well accompanied by Norma Aleandro as his wife.
As a Latin American, any film denouncing the tortures committed by the military regimes that ruled Latin America for two decades (1970-1980) moves me deeply.
Because I lived it in my own flesh and because I was very close to so many disappeared and tortured by the brutal police repression.
And when these facts are brought to the cinema with an excellent acting quality, the satisfaction is double.
The film's director, Brazilian Sergio Toledo, does not use cheap shots to convey his message, it is a clear message for anyone seeking to know the truth of the history of those times.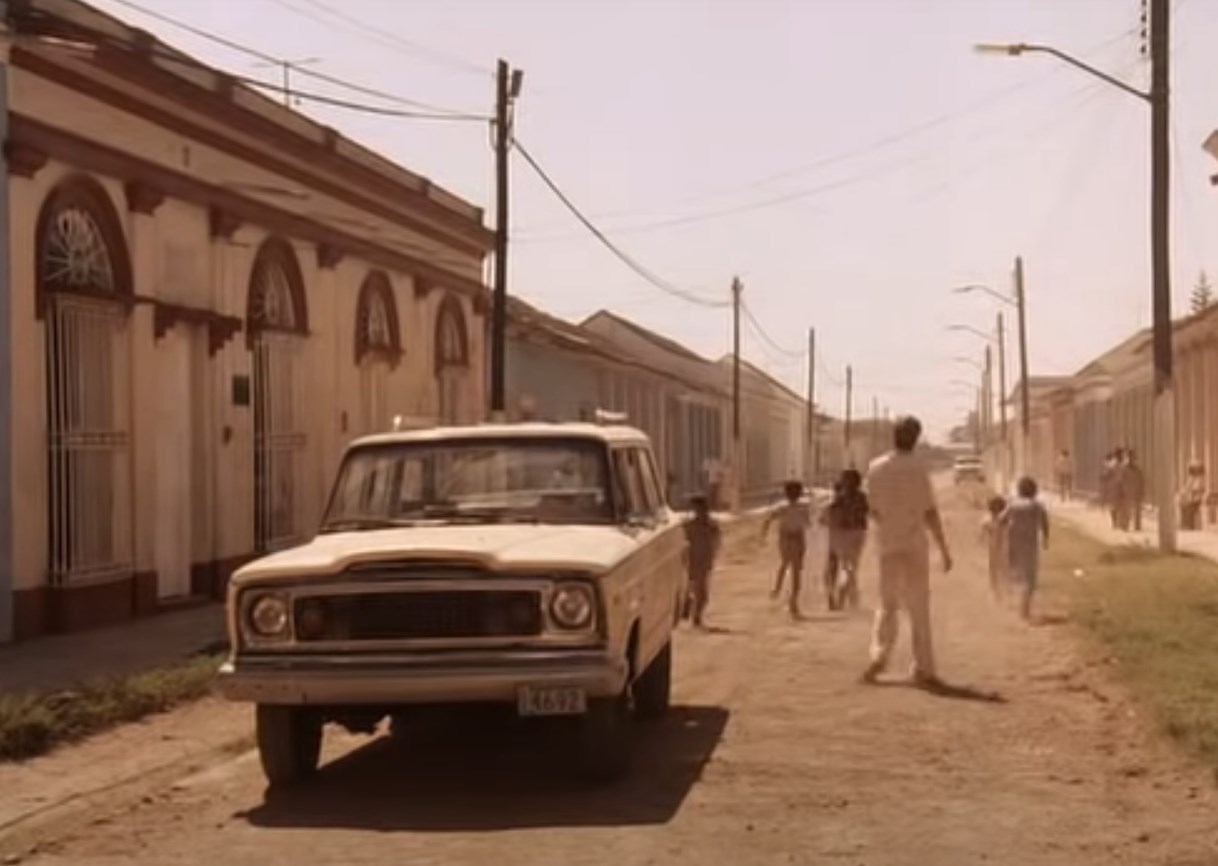 La presencia de Anthony Hokpkins es un garantía en sì misma, en este caso bien acompañado por Norma Aleandro como su esposa.
Como latinoamericano cualquier película de denuncia sonre las torturas cometidas por los regímenes militares que gobernaron América Latina durante dos décadas (1970-1980) me conmueve profundamente. Porque lo viví en carne propia y porque estuve muy cercano a tantos desaparecidos y torturados por la brutal reprsión policial.
Y cuando estos hechos son llevados al cine con una excelsa calidad actoral la satisfacción es doble.
El director de la película, el brasileño Sergio Toledo no usa golpes bajos para transmitir su mensaje, es un claro mensaje para cualquier persona que busque saber la verdad de la historia de aquellos tiempos.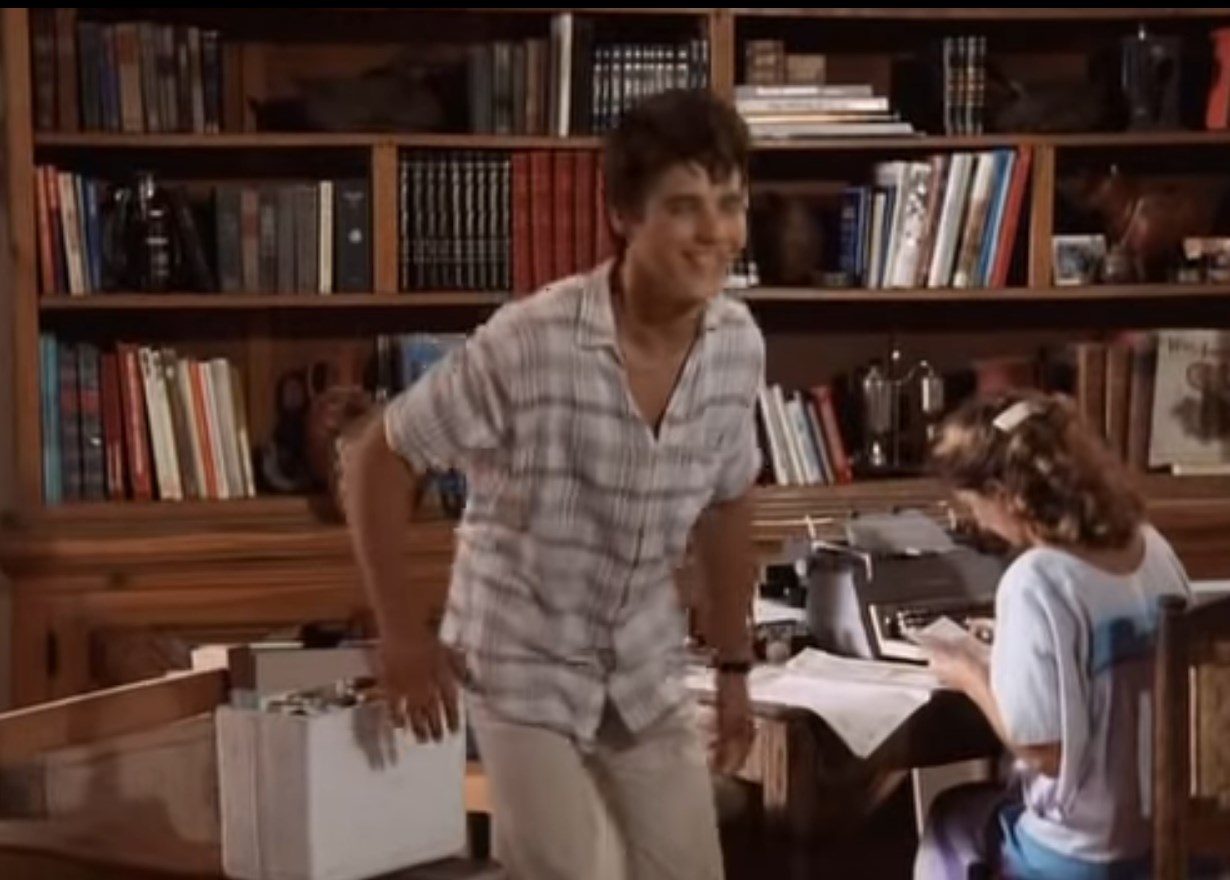 Credits for extracted images and screenshots of the trailer go to the IMDB site. Credits for the final banner with the author's signature (modified with the freely distributed Kolour Paint program) go to Pixabay.
Los créditos por las imágenes extraídas y capturas de pantalla del trailer van al sitio IMDB. Los créditos por el banner final con la firma del autor (modificado con el programa Kolour Paint de distribución libre y gratuita va a Pixabay.