Eternity is a curse.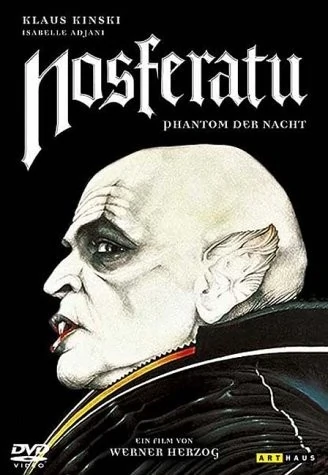 Nosferatu, shot in 1979, is an interesting gothic film, director screenwriter Werner Herzog created a work that was remembered not only as a remake of the famous 1922 film, but also gave a lot from himself.
Werner Herzog is an outstanding German visionary who creates films with beautiful momentum.
Each of his films is a small masterpiece when it comes to detail and variety of watched.
The same is here, and here the great director has faced a cult movie by making a new cult movie himself.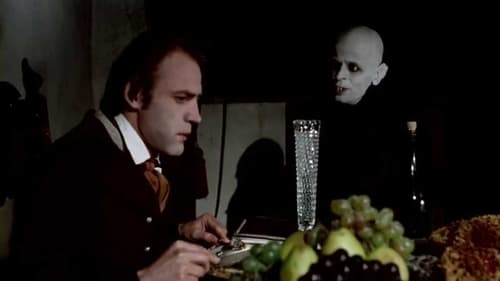 Jonathan Harker, at the urging of Renfields, sets off to suffer Germany in Transylvania to sign a contract for the sale of real estate with the wealthy Count Dracula. Jonathan leaves the same day to say goodbye to his beautiful Lucy.
(Trailer)
The journey takes a very long time and when he reaches the Carpathians, he asks for help in reaching the count's castle, but the locals refuse (interesting fact, people speak first in Czech, then in Polish). Jonathan, despite many requests, decides to go on foot to the castle. As night slowly falls, Jonathan reaches Dracula and the nightmare begins.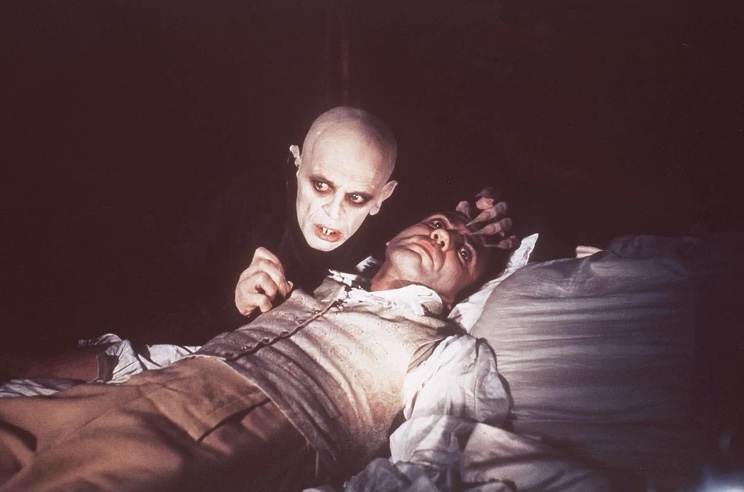 The director created an intriguing, very gothic work in which evil is mixed with romanticism, and immortality is a trap of visibility.
This is a German interpretation of the book by Bram Stoker, but it differs in many ways, and the closer to the finale, the more differences we will see.
Lucy in this version is very brave, she is the only one who knows what to do to make Nosferstu cease to exist, they pursue their goals and are not afraid for their lives.
The role was played by the famous actress Isabelle Adjani, and Nosferstu played Herzog's favorite actor Klaus Kinski, who added a pinch of madness to the role of Nosfetst. Herzog's film captivates the viewer from the very beginning, and each subsequent frame only proves how Herzog is an outstanding director.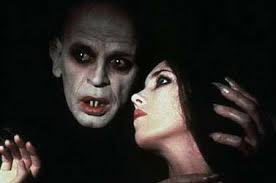 Dialogues are also well written, you can hear in them courage, loneliness or an attempt to find yourself. Although the most famous Nosferatu is the one from 1922, this film took it a step further, creating a film that has become an icon of German horror.
Every detail in this movie works well, the director tries to make the movie as real as possible, and there are often shots of children or society having fun showing that evil is lurking around the corner.
The nature of Nosferatu itself is interesting because it is not an ordinary vampire, but rather something that feeds only on blood and cannot be as beautiful as in Coppola's version. Here he is a bitter old man who vegetates, drinking human blood and even dreams and death, but his curse lasts for ages.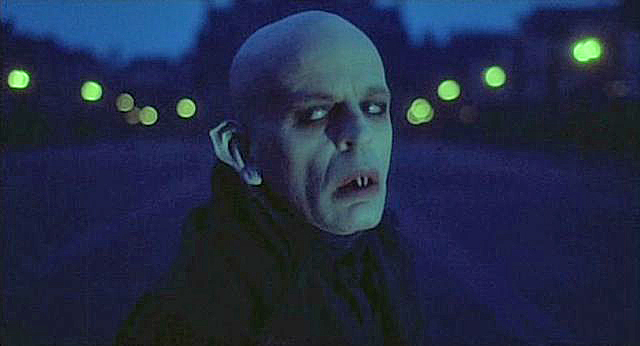 I liked the film very much and you can feel the atmosphere here from the very first minutes, but Herzog is a master who can make a small masterpiece of everything, I rate this film at 9/10, because you know that the original Nosferatu deserves 10/10
Photo
https://filmy.fandom.com/wiki/Nosferatu_wampir
https://www.rogerebert.com/reviews/nosferatu-the-vampyre-1979
https://www.google.pl/amp/s/kultura.onet.pl/film/wywiady-i-artykuly/symfonia-strachu-40-lat-temu-na-ekrany-wszedl-nosferatu-wampir-wernera-herzoga/nj3vpg0.amp
https://obsada.org/titles/3454/nosferatu-wampir