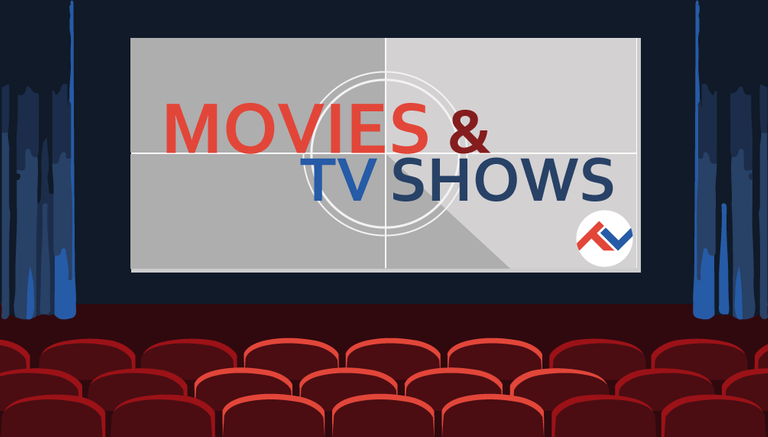 Hello! As part of our ongoing efforts to improve both interaction and curation in the Movies and TV Shows Community, this post is one of many to highlight and boost members of the past week that have posted what we believe is exceptional content.
The Details
Each week, our Moderators will monitor the posts within the Movies and TV Shows Community and handpick the ones that are believed to stand out under numerous factors: post quality, length, and subject. Over all effort will be considered, and those chosen will be featured in a post just like this with a percentage of the post rewards being distributed as a reward.
There are no entry requirements, and this is not a contest, but simply a roundup intended to provide additional exposure to all of you for your efforts. Just have fun posting in the Movies & TV Shows Community and five or more posts will be chosen frequently.

Author: @mairene1
Harry Potter and the Order of the Phoenix (Reviw)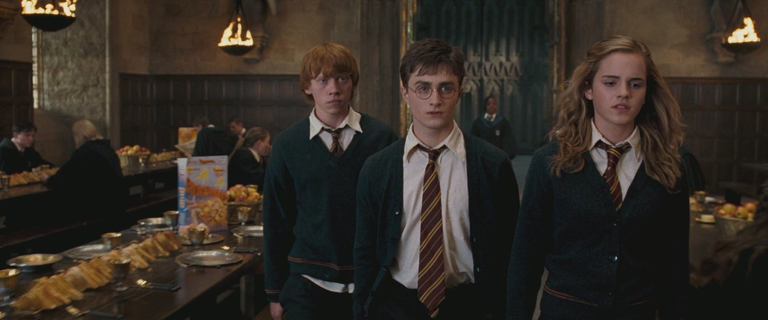 Another thing that I think could have been better developed was Harry's occlumency classes, Rickman and Radcliffe's acting were superb but not the memories of Snape that we saw on screen, nor Harry's reactions to them (and I don't blame Radcliffe as a performer for this, but the script) we barely saw anything on screen, a tiny part of Snape's memories, Harry didn't get to see (as he did in the literary version) that his mother was Snape's friend and that she hated James Potter for his bullying attitude, let alone did we see Harry on screen so affected by this that he had to talk to Sirius and Lupin over the internet because he couldn't bear to think that his father had been a jerk and even went so far as to assume that he had forced his mother to marry him. I would have liked to see the depth of these scenes and how much they affected the character on screen. God! We didn't even get to see that Lily (Harry's mother) was Snape's friend, let alone that when she tried to defend him he called her a "MudBlood" which is why their friendship was forever fractured and he turned more to the dark arts, this is a very important scene that in his film version, David Yates treated with disdain.

Author: @cami.rojas
A little late Halloween with Hocus Pocus 2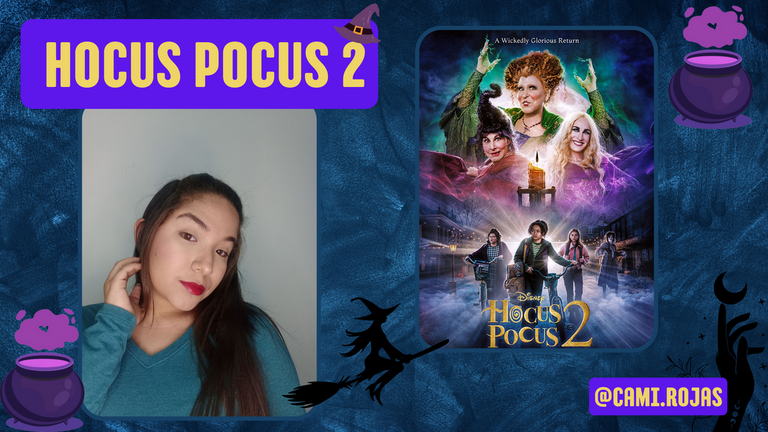 The story has references but has very funny scenes, however, I have to say that the tone of this film is much more familiar, the previous one also was, but in terms of rawness was much more than this new installment; but rescued that the essence is not lost and I think it was what we all seek, and here we go to a point where the story does not revolve around the 3 young protagonists but based on the Sanderson sisters because they are the ones who at all times steal the turn of events and the story in general. Let's talk about the characters, it was so beautiful but so nostalgic to see the Sanderson sisters back, it was spectacular, the same essence and the most beautiful of all was that through certain scenes, for example, the one that opens this film allows us to see them more human, and even visualize their feelings between them and the denouement of the plot confirms it, for me the most beautiful closure to these characters.

Author: @naathan
Movies Review: The Last Letter from your Lover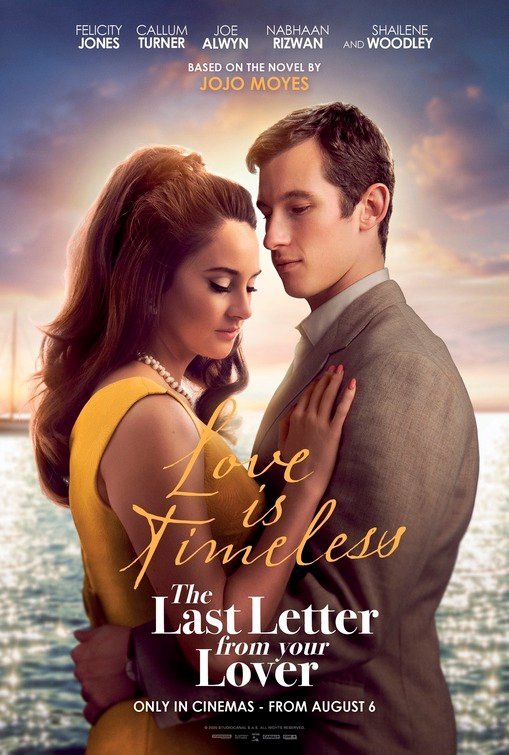 This almost two hour story is beautiful from beginning to end, Shailene plays a spectacular role of a woman who wants to find happiness and realizes that maybe it wasn't a good decision to marry Lawrence. The whole time this movie keeps you smiling, crying, wishing the main characters could be together. Joe Alwyn has a good role as the villainous husband, although he seems to be more of a good guy, but this time he is the opposite. I love romance and period stories so I really enjoyed this movie, the chemistry between the main characters was too intense and it made you get into the story and feel part of it. I wish I had read the book, which is surely wonderful. As always I got to feel a lot of mixed feelings about the story and how so many things happen for them to decide if they are going to be together or not.

Author: @javyeslava.photo
A Man Called Otto, the dangers of loneliness!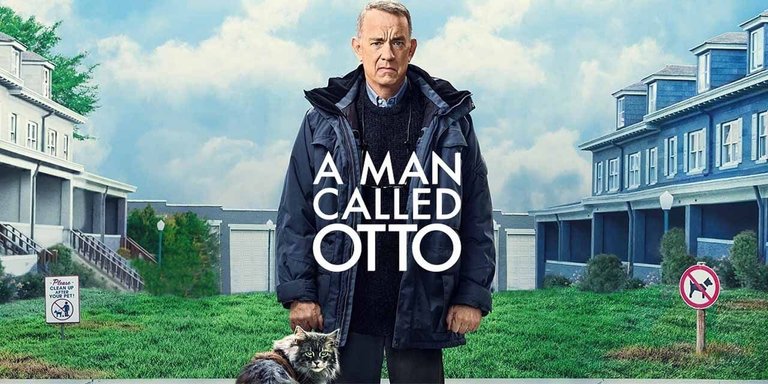 When the movie starts I didn't know what to expect, I understood it was a black comedy but nothing further from the truth. It is a very fresh story, touching and very real too because we all know someone like this or have or are like Otto so many times we can feel some kind of empathy or familiarity. I say this because the background of the film is grief and the way it is faced, unfortunately many of us have gone through that situation that with the loss of someone close we feel that there is no more reason to live, that the hole that person leaves is bigger than the desire to move forward and that is something that our friend Otto has to be living with, with the decision that if it is worth living one more day. The story is a journey that shows us how Otto got to the situation he is in, it shows us how hard and even unfair life can be but it also teaches us that despite everything there will always be a thread of light at the end of the tunnel, that if we see and understand that many people are there to help us instead of being mere stones on the road that road will be much more enjoyable and pleasant to travel. Within the drama there are touches of comedy because being a curmudgeon can sometimes be funny so those scenes are often an outlet for the sadness that we saw seconds ago, that union and mixture of feelings will always hit in my opinion because there is nothing more natural in life than to laugh or cry.

Author: @mariaogliastre
Películas que no saldrán de tu corazón - La razón de estar contigo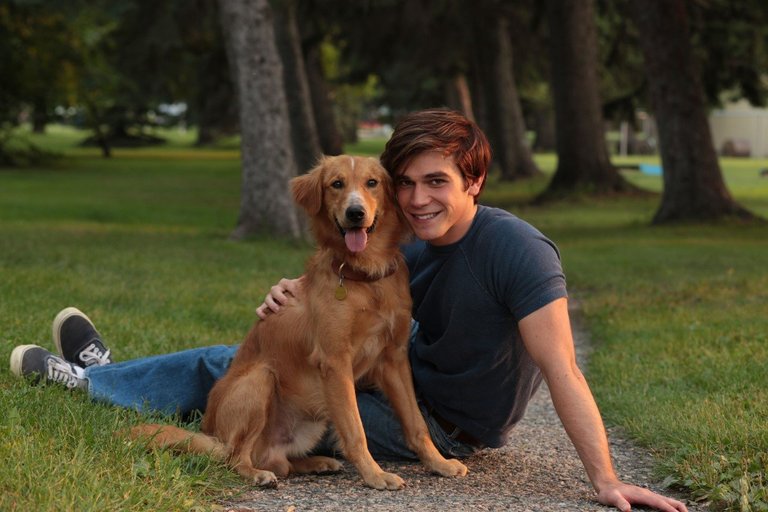 This movie leaves us such beautiful messages and keeps us entertained from start to finish, full of funny moments, emotional moments and seeing things in a simpler way, also to understand our pets a little more, since sometimes we see them as a part of our life, but for them we are their life and their best company.

Author: @ibraimpvzla18
"Glass Onion": Un misterio excéntrico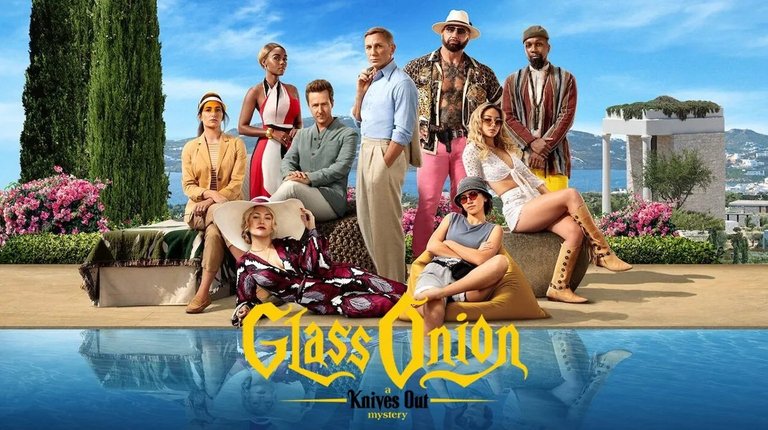 At first glance, it seems like a simple case to solve because the objective is obvious, to kill the one who is to blame for all the misfortunes of a select group of friends who met from scratch, professionally, and it was enough that only one of them they arose to boost them all in their respective professional careers, but then they learned the cost they had to pay for receiving that "boosted". All the wackiness in the story reminded me of the old game "Clue", but more intense and much more complex; Even so, I couldn't stop remembering that when suddenly one of the lines from "Daniel Craig" triggered that memory in my memory and that's when the movie began for me. And I really enjoyed it, although it's not a common genre in the movies I see, I really liked it. Let's go with the film as audiovisual material. It was a sight to behold; the production deserves applause because it was incredibly well thought out and produced. The 2 hours of film at first put me off a lot, I must admit, but then I was seeing how they faded throughout the story and its development and I was paying less and less attention to the duration and more to the time it took. was left to finish.

Author: @marivic10
Review - Los Crímenes de la academia, nada es lo que parece
A movie, which involves a lot of mystery, suspense and drama, almost all the movies in which you have to discover a murderer, I like them, and this is one of them, they show the crimes committed in a bit crude way, although at the beginning, then it develops and takes you deeper into the mystery that surrounds these murders, it is one of those films where you suspect each character and in the end nothing is what it seems. I think that the best of this film are the performances of the main characters, Christian Bale shines with this performance, as always this man has done a great job, he seems very comfortable with this role of detective, also the drama scenes are excellent There is also Harry Melling (cadet Edgar Allan Poe), who astonishes us and captivates us, with a perfect interpretation of this mysterious character, a young man with the attitude of a poet, who claims to have a strange gift that relates him to the dead.


Congratulations to everyone that was chosen, and thank you to everyone posting in Movies and TV Shows! We look forward to the next report and highlighting even more of you.
Join the Movies and TV Shows Community Discord.
Follow us on Twitter!
Follow our curation trail