ENGLISH
---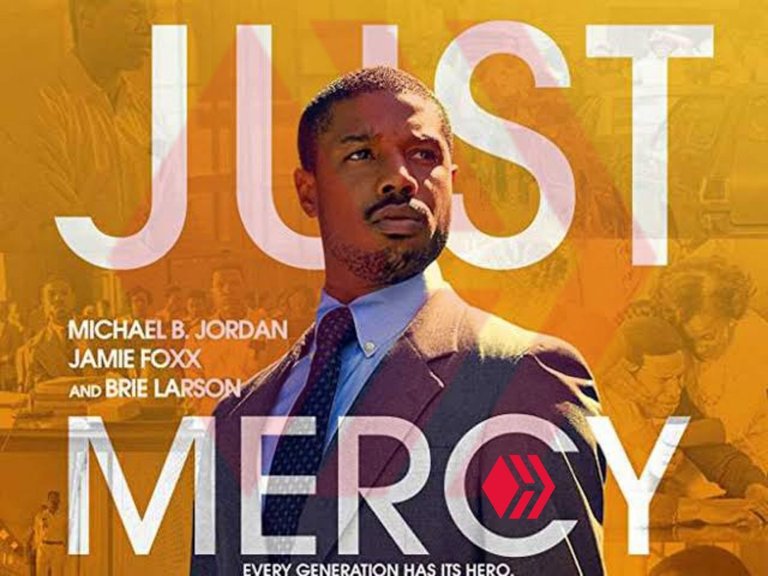 Source and edited with PicsArt
---
In the case of Mcmillian vs the state, the court finds him .........
---
After I saw Jamie Foxx in "The day shift", I started looking for more movies he had starred in to see because I know I enjoyed seeing him on screen. I wanted to see Pixar's Soul but that wasn't really Jamie Foxx acting, it was just his voice so I checked Google, got a list of his movies and picked "Just Mercy". I thought I had seen this movie before but 20 minutes into the movie I realised I only saw a brief part of it and thought what the heck, might as well go through it now. I just finished seeing in now and I am so emotional. I kept trying to think of how many people have been prosecuted wrongly for crimes they did not commit. There are a lot of innocent people out there who have been convicted. We hear news of people coming out of prison after so many years because new evidence was found in their case that proved they were innocent. I paused and went online to search, that's when I realised that this particular movie was based on a true story. This made me more vested in watching the movie.
I also understood that life works differently. Sometimes, our hard work can go a long way. Other times, we just need one person to believe in us. This movie just shows how much you can accomplish by one faithful person believing in you. You know when you watch movies and be like, "that's not how life works, the good guys don't always win". Well the good guys win sometimes even if the win is a little one.
Jamie Foxx, the man of the hour. I have never seen him act like this before and I have seen him in tons of movies. He put so much emotion I started to feel like he was the one really affected. It also stars Michael B Jordan, you may know him from Creed and black panther (as killmonger). You just have to love Michael B Jordan's acting, he hasn't really starred in many roles like Tom Cruise and the rest but he has made a name for himself in the Hollywood industry. It also stars Brie Larson and Rob Morgan. I was really emotional, not just from the plot but from the acting, gosh, they put so much work into their characters.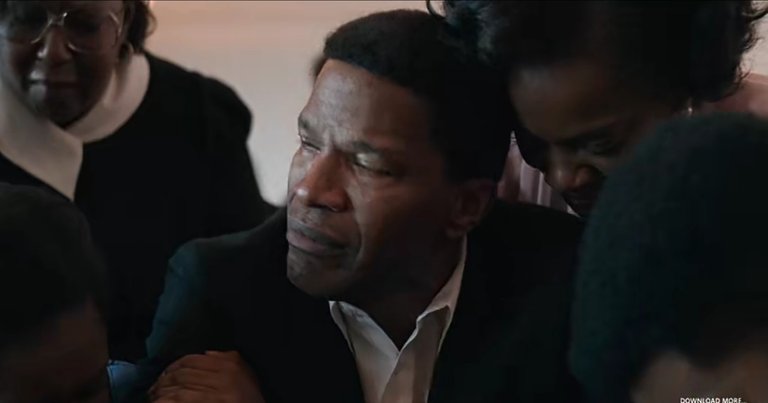 The Plot
Bryan Stevenson (played by Michael B. Jordan) travels to Alabama help out people in prison who cannot afford a good lawyer to represent them. With help from Eva (Brie Larson), he goes to a state prison to meet people who had been put on death row to try and relieve their sentences. There, he meets Walter McMillian aka Johnny D, an African-American who was wrongly convicted for killing an eighteen year old white girl.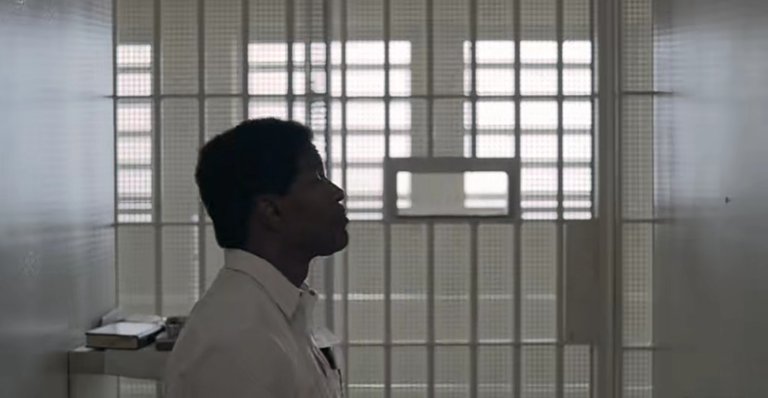 Bryan believes Walter is innocent and decides to file a motion to reopen the case but it gets denied. Seeing that Brian took the case of Walter, the police stop him on the road and search his car illegally in a bid to scare him off the case.
Another inmate is put on the death row to die by electric chair, Bryan is not able to get the case appealed by the court but is with him at his final moment. Seeing the inmate die just pushes Bryan more. He confronts, Myers, the man who testified against Johnny D. and got him in jail. Bryan realises that Myers was coerced by the state to testify against Johnny D so he could get a lighter sentence.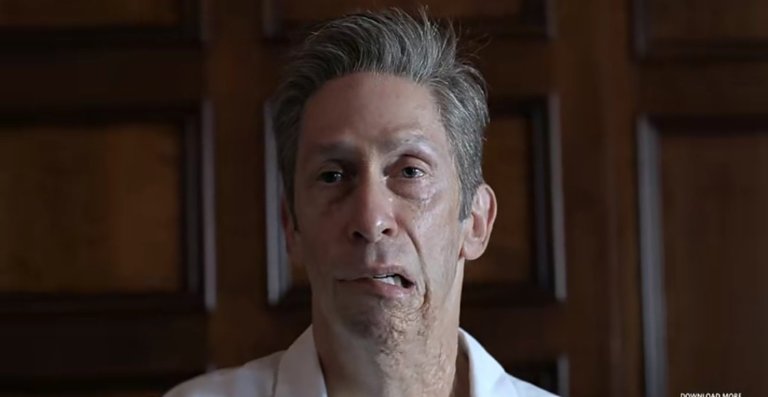 Bryan wastes no time, he goes to court with my his testimony but the court doesn't see it has enough evidence to reopen the case. He doesn't stop there, he goes to the supreme Court of Alabama not just to get the case reopened, but to dismiss all charges totally.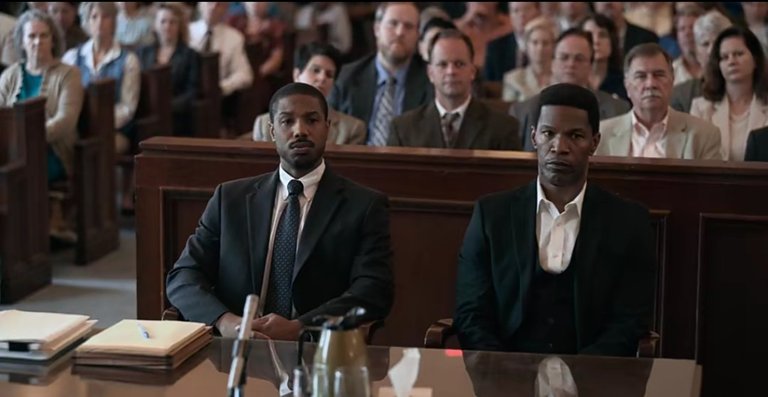 Do they succeed? Does the state drop all charges or does Walter have a date set for his execution? you'll have to watch to find out.
My Opinion
The acting wasn't good, it was great. At some point in the movie, I remember screaming to myself, "how do people act with so much passion?". I don't cry when I watch movies, I didn't cry when I saw Titanic and I say Titanic because that is one of the most emotional movies ever made but this one moved a little. To see one man give up all hope and to see another man hold strong to the very end was inspirational.
I know it was based on a true story but I still have to commend the plot and the directing. The producers had it covered from all angles. At some point I started to hate some of the characters and reminded myself that it was just a movie. It just goes to show you how well they played their part.
I give up a lot, I try something three to four times and if it doesn't work I give up. I imagine myself being in Bryan shoes. Lord knows I would have given up at some point after everything that was done to stop him from going on with the case. It pains me to see that some human beings im positions of power would use that power to oppress people. But one thing's for sure, hope. as long as there is hope, there will always be people fighting.
Another thing I loved that they did was showing the real people at the end of the movie and showing us how things ended up later on. We got to see who Michael B Jordan and Jamie Foxx played and their stories after the movie. I love everything about the movie. Although it didn't really have action, there was a lot of suspense and alot of emotional scenes. If you are looking for a movie to watch on a rainy day or something to make you more in tune with yourself then you should definitely see Just Mercy. I give it an 8/10.
---

Thank you for reading. If you liked this review, please leave a comment. Have a nice day.
---
SPANISH
---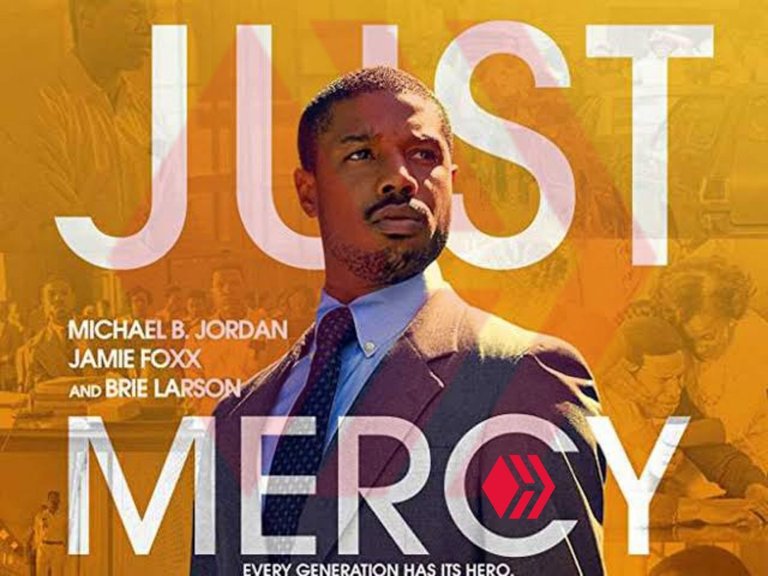 Fuente y editado con PicsArt
---
En el caso de Mcmillian contra el estado, el tribunal lo encuentra .........
---
Después de ver a Jamie Foxx en "The day shift", empecé a buscar más películas que hubiera protagonizado para verlas porque sé que disfruté viéndolo en pantalla. Quería ver Alma de Pixar, pero eso no era realmente Jamie Foxx actuando, era sólo su voz, así que busqué en Google, obtuve una lista de sus películas y elegí "Just Mercy". Pensé que había visto esta película antes, pero a los 20 minutos de la película me di cuenta de que sólo había visto una breve parte de ella y pensé que qué diablos, también podría pasar por ella ahora. Acabo de terminar de verla y estoy muy emocionada. No dejaba de pensar en cuántas personas han sido procesadas injustamente por delitos que no han cometido. Hay mucha gente inocente que ha sido condenada. Oímos noticias de personas que salen de la cárcel después de muchos años porque se encontraron nuevas pruebas en su caso que demostraron que eran inocentes. Hice una pausa y me puse a buscar en Internet, y fue entonces cuando me di cuenta de que esta película en concreto estaba basada en una historia real. Esto hizo que me animara a ver la película.

También comprendí que la vida funciona de otra manera. A veces, nuestro trabajo duro puede llegar muy lejos. Otras veces, sólo necesitamos que una persona crea en nosotros. Esta película muestra lo mucho que se puede conseguir con una persona fiel que crea en ti. Sabes cuando ves películas y dices, "la vida no funciona así, los buenos no siempre ganan ". Pues los buenos ganan a veces, aunque la victoria sea pequeña.

Jamie Foxx, el hombre del momento. Nunca le había visto actuar así y eso que le he visto en montones de películas. Puso tanta emoción que empecé a sentir que era él el realmente afectado. También está protagonizada por Michael B Jordan, que quizá lo conozcas por Creed y Pantera Negra (como Killmonger). Simplemente hay que amar la actuación de Michael B Jordan, realmente no ha protagonizado muchos papeles como Tom Cruise y el resto pero se ha hecho un nombre en la industria de Hollywood. También está protagonizada por Brie Larson y Rob Morgan. Me emocioné mucho, no solo por la trama sino por la actuación, caramba, se lo han currado mucho en sus personajes.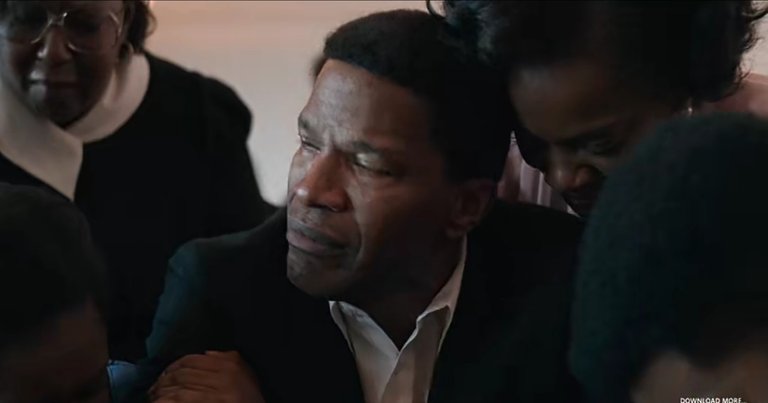 La Trama

Bryan Stevenson (interpretado por Michael B. Jordan) viaja a Alabama para ayudar a personas en prisión que no pueden permitirse un buen abogado que les represente. Con la ayuda de Eva (Brie Larson), acude a una prisión estatal para conocer a personas que habían sido condenadas a muerte para intentar aliviar sus penas. Allí conoce a Walter McMillian alias Johnny D, un afroamericano que fue condenado injustamente por matar a una chica blanca de dieciocho años.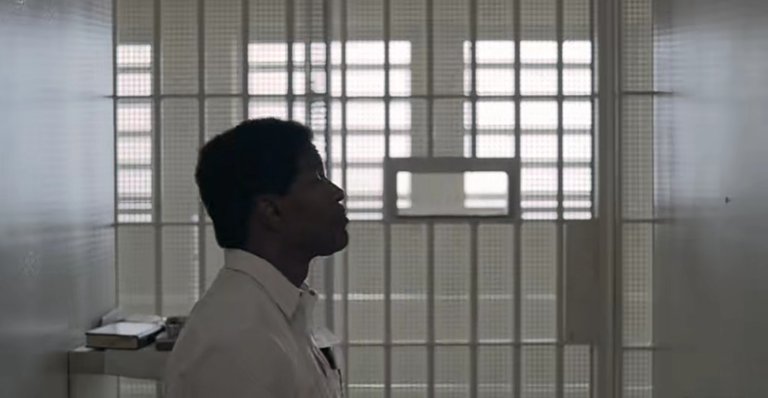 Bryan cree que Walter es inocente y decide presentar una moción para reabrir el caso, pero se la deniegan. Al ver que Brian tomó el caso de Walter, la policía lo detiene en la carretera y registra su coche ilegalmente en un intento de asustarlo para que deje el caso.
Otro preso es puesto en el corredor de la muerte para morir en la silla eléctrica, Bryan no es capaz de conseguir que el caso sea apelado por el tribunal, pero está con él en su momento final. Ver morir al preso sólo empuja a Bryan a más. Se enfrenta a Myers, el hombre que testificó en contra de Johnny D. y lo metió en la cárcel. Bryan se da cuenta de que Myers fue coaccionado por el estado para que testificara contra Johnny D. y así conseguir una sentencia más leve.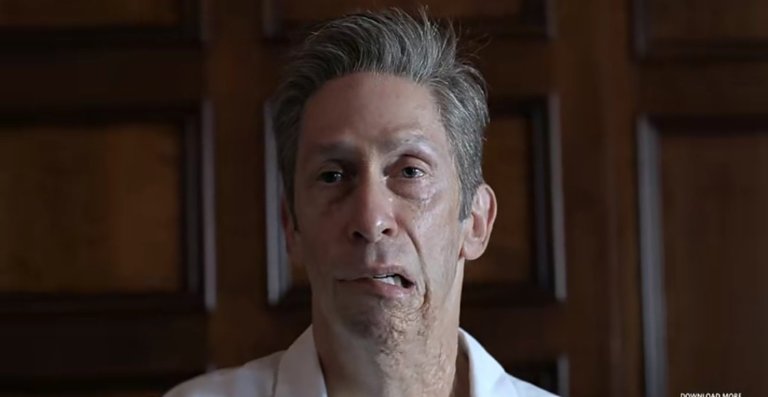 Bryan no pierde el tiempo, acude a los tribunales con mi testimonio pero el tribunal no ve que tenga suficientes pruebas para reabrir el caso. No se detiene ahí, acude a la Corte Suprema de Alabama no sólo para que se reabra el caso, sino para que se desestimen totalmente los cargos.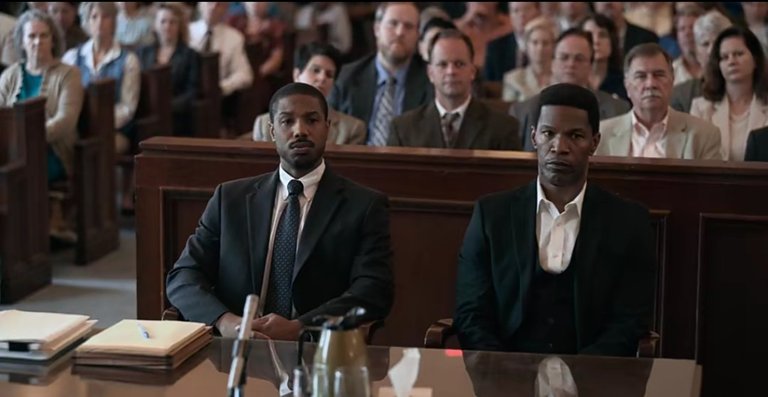 ¿Tienen éxito? ¿Retira el estado todos los cargos o tiene Walter una fecha fijada para su ejecución? tendrás que ver para averiguarlo.

Mi Opinión

La actuación no fue buena, fue genial. En algún momento de la película, recuerdo haber gritado para mis adentros, "¿cómo actúa la gente con tanta pasión?". Yo no lloro cuando veo películas, no lloré cuando vi Titanic y digo Titanic porque esa es una de las películas más emotivas que se han hecho pero esta me conmovió un poco. Ver a un hombre abandonar toda esperanza y ver a otro hombre mantenerse fuerte hasta el final fue inspirador.

Sé que está basada en una historia real, pero aún así tengo que elogiar la trama y la dirección. Los productores lo tenían cubierto desde todos los ángulos. En algún momento empecé a odiar a algunos de los personajes y me recordé a mí mismo que sólo era una película. Eso demuestra lo bien que han interpretado su papel.

Me rindo mucho, intento algo tres o cuatro veces y si no funciona me rindo. Me imagino en la piel de Bryan. Dios sabe que yo me habría rendido en algún momento después de todo lo que se hizo para que no siguiera con el caso. Me duele ver que algunos seres humanos en posiciones de poder utilicen ese poder para oprimir a la gente. Pero una cosa es segura, la esperanza. Mientras haya esperanza, siempre habrá gente luchando.
Otra cosa que me encantó que hicieron fue mostrar a las personas reales al final de la película y mostrarnos cómo terminaron las cosas después. Pudimos ver a quienes interpretaron Michael B Jordan y Jamie Foxx y sus historias después de la película. Me encanta todo lo relacionado con la película. Aunque no tenía realmente acción, había mucho suspense y muchas escenas emotivas. Si estás buscando una película para ver en un día lluvioso o algo que te haga estar más en sintonía contigo mismo, entonces deberías ver Just Mercy. Le doy un 8/10.
---

Gracias por leer. Si te ha gustado esta reseña, deja un comentario. Que tenga un buen día.