Greetings to very amazing person in this community, I recently discovered this community and I thought to share this very wonderful movie with you and to further tell the lessons learnt while at the movie.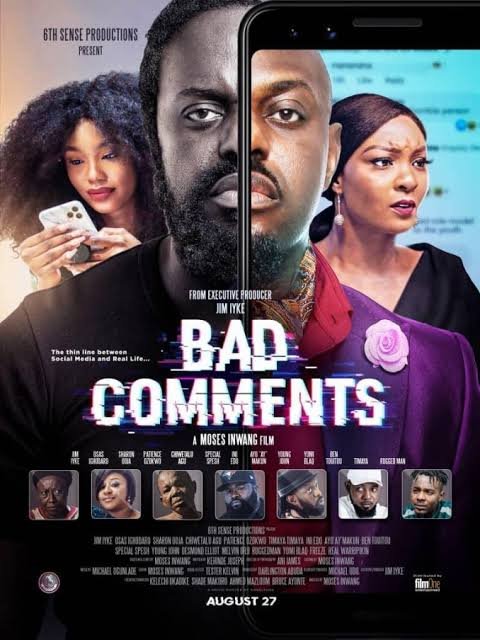 The movie is titled "BAD COMMENT". This movie was released on 27th August 2021 and is directed by Jim Iyke who is equally the lead actor. It a Nollywood movie staring Jim Iyke, Osas Ighodaro, Yemi Blaq, Ini Edo, Sharon Ooja, Ayo Makun, Chiwetalu Agu, Ruggedman.
One outstanding thing about this movie is the way every character carefully plays out their role which makes the movie worth watching. The suspense and intrigue is another aspect to applaud, the settings, costumes, choice of character and the well- detailed story-line is worth bring rated 100% .
When I first saw the movie title, I was very curious s to why that should be given as a movie title and so I really wanted seeing all.of that.
For me, the main thrust and lesson from the movie is that we all have something special and this gifting or skill can be used positively or negatively depending on how we choose to apply it. The bad comments and negative post w make about every celebrity especially for a social media influencer could either elevate them or mare their reputation. It's now pertinent on us to stare the boat of our skills to better others instead of tear them down with every single opportunity we have.
The lead character was played by an ethical actor Jim Iyke which further tells more about how interesting the movie would be.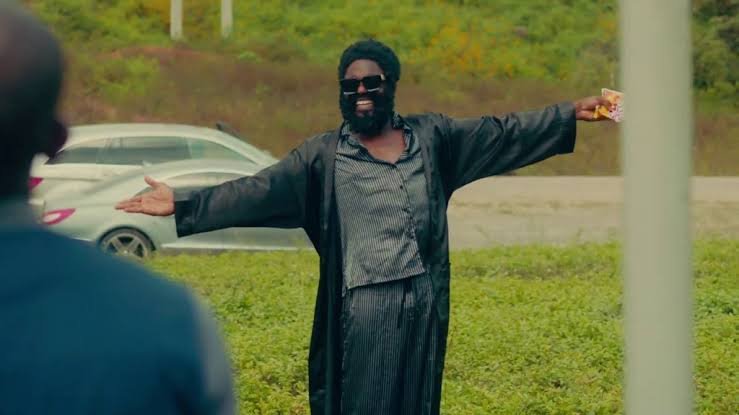 [Imageref]
(
)
In the movie, he painstakingly rose to stardom but all he labored for was brought to the mud by just a simple video that broke the internet. The constant abuse and drawling that kept pouring in from the Netizens (people following online) turned him completely into a beast. His assistant later showed up unknown to him that she was the beginning of his nightmare, with open arms h told her his very plan but in the end, karma will always take its course. He choosed to fight back instead of settling in the mud, and yes, HE WON against t all odds.
I totally agree that oven times a man's enemy are the members of his household. The very people you eat and dine with and share every single detail of your life with can stab you at the back. That's the world we live in and so one has to be very careful.
Through the movie I have come to terms with the fact that some humans consciously talk other people down because they wish to be or have what that person has. No one is interested about how you labored to get to that point, all they care about is being fame at the detriment of another person's success.
You should go see the movie because this review is just a tip to the iceberg.
Thanks for the constant engagement on my blog, I am thrilled.