Discovering the origin of cartoons.
Descubriendo el origen de los dibujos animados.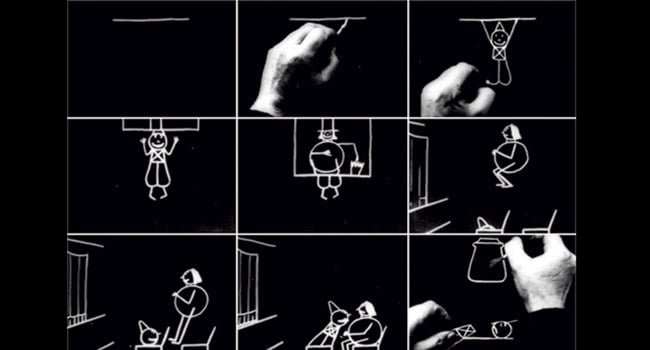 ---
Looking through the library of my favorite anime, I was curious about the origin of these. I even thought that they emerged around the 1940s or 1950s, but I never imagined how far back they go. That is why I decided to share with you the information below.
     Revisando la biblioteca de mis animes favoritos, sentí curiosidad por conocer el origen de estos. Llegué a pensar que surgieron alrededor de los años 40 ó 50, pero nunca imaginé la antigüedad a la que se remontan. Es por ello, que decidí compartir con ustedes la información que muestro a continuación.
On Monday, August 17, 1908, the Gaumont company launched the first cartoon called Fantasmagorie, a French silent short film created by cartoonist and animator Emili Colh. Following a traditional style of animation, it had to be drawn frame by frame. By creating a character and a background, Colh drew 700 images, at a rate of eight (08) per second, as the film had to be projected at 16 frames per second.
     El día lunes 17 de agosto del año 1908, la compañía Gaumont, lanza el primer dibujo animado llamado Fantasmagorie, un cortometraje mudo francés creado por el dibujante y animador Emili Colh. Siguiendo un estilo de animación tradicional, tuvo que ser dibujado fotograma por fotograma. Creando un personaje y un fondo, Colh dibuja 700 imágenes, a razón de ocho (08) por segundo, ya que la película debía proyectarse a 16 fotogramas por segundo.
---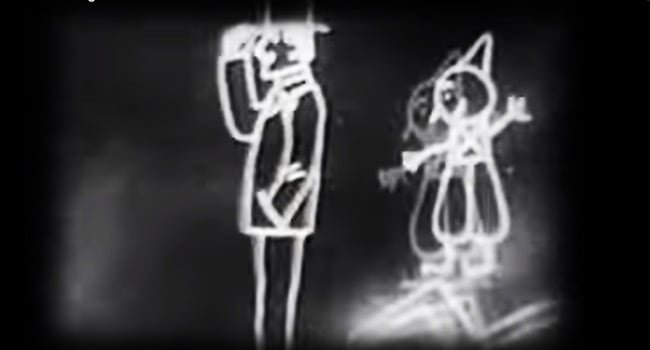 ---
Its name is derived from the Phantasmograph, a flashlight that projected shadowy images onto the wall during the 19th century. Fantasmagorie, represents a wooden man moving and interacting with various objects that change their shape, being one of its scenes the most striking, a character sitting in the cinema behind a woman with a huge feathered hat similar to a pineapple which begins to tear layer after layer.
     Su nombre se deriva del Fantasmógrafo, una linterna que proyectaba imágenes en sombra en la pared durante el siglo XIX. Fantasmagorie, representa a un hombre de palo moviéndose e interactuando con diversos objetos que cambian su forma, siendo una de sus escenas la más llamativa, un personaje sentado en el cine detrás de una mujer con un enorme sombrero de plumas parecido a una piña la cual comienza a desgarrar capa tras capa.
---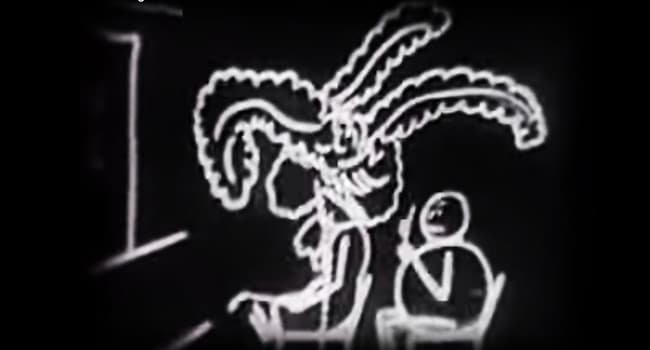 ---
Here is the short film, I hope you can count the number of times Emili Colh hand appears.
     Aquí les dejo el cortometraje, espero puedan contabilizar las veces en que aparece la mano de Emili Colh.
---
FUENTES DE INVESTIGACIÓN:
Wikipedia
Indiatoday.in
Culturizando.com
FUENTES DE IMAGENES:
Indiatoday.in
---
---

Thanks for reading my blog.
Gracias por leer mi blog.