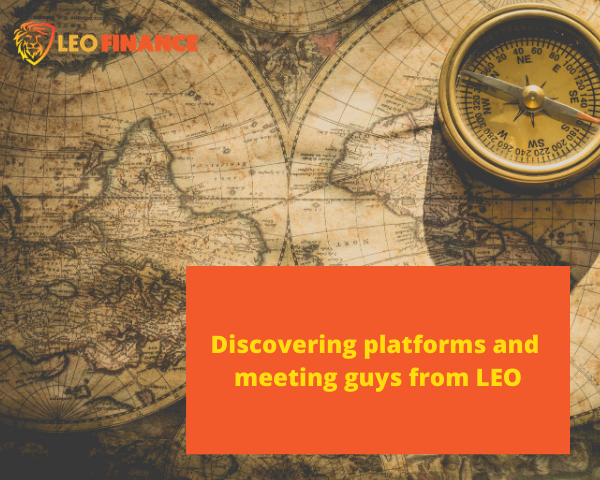 A couple of days ago, I've started on a discovery journey to look at crypto related platforms. I wrote a post about that.
After using Torum, noise.cash for a couple of days, I came to one very important realisation. Who are the most active people on these new platforms? You can guess I imagine. It's actually the people from Hive...
I've met quite a lot of interesting people there and almost all of them came from the LEO community. These guys are very dynamic and they really promote a lot of quality content. I think that in the last couple of days I've read more posts on leofinance than ever before.
We can all contribute to promote Hive, Leo and other tribes
Being on these platforms and creating content and sharing links to our posts is in my opinion a very good way to draw attention to Hive and to the ecosystem.
When users check out these posts, they land for most on Leofinance and generate more page views. In addition to that, after having seen this website for a couple of times and seeing the rewards on the posts, I believe that people might get interested in knowing more about Leofinance.
It's probably not something that will yield results in the very short term but when we are active on crypto related platforms like Torum, publish0x and others, we get into contact with people that know what a wallet and what keys are. They are not totally new to blockchain and it will be much easier for them to actually start to understand the Hive ecosystem.
Learning from the Leo community
When we engage on different platforms, it allows us to meet new eyes and we can attract people from different horizons. We shouldn't forget hower that our main purpose is to attract new readers to our own posts. I believe that the Leo community does this pretty well. Every new page view increases the ad reveneu for leofinance. This means more money to burn tokens and a higher Leo price.
Other tribes can copy this and spread the reach of our posts and our community. Even if it's to reach people who are on Hive already :-)
Image source: www.canva.com
Posted Using LeoFinance Beta