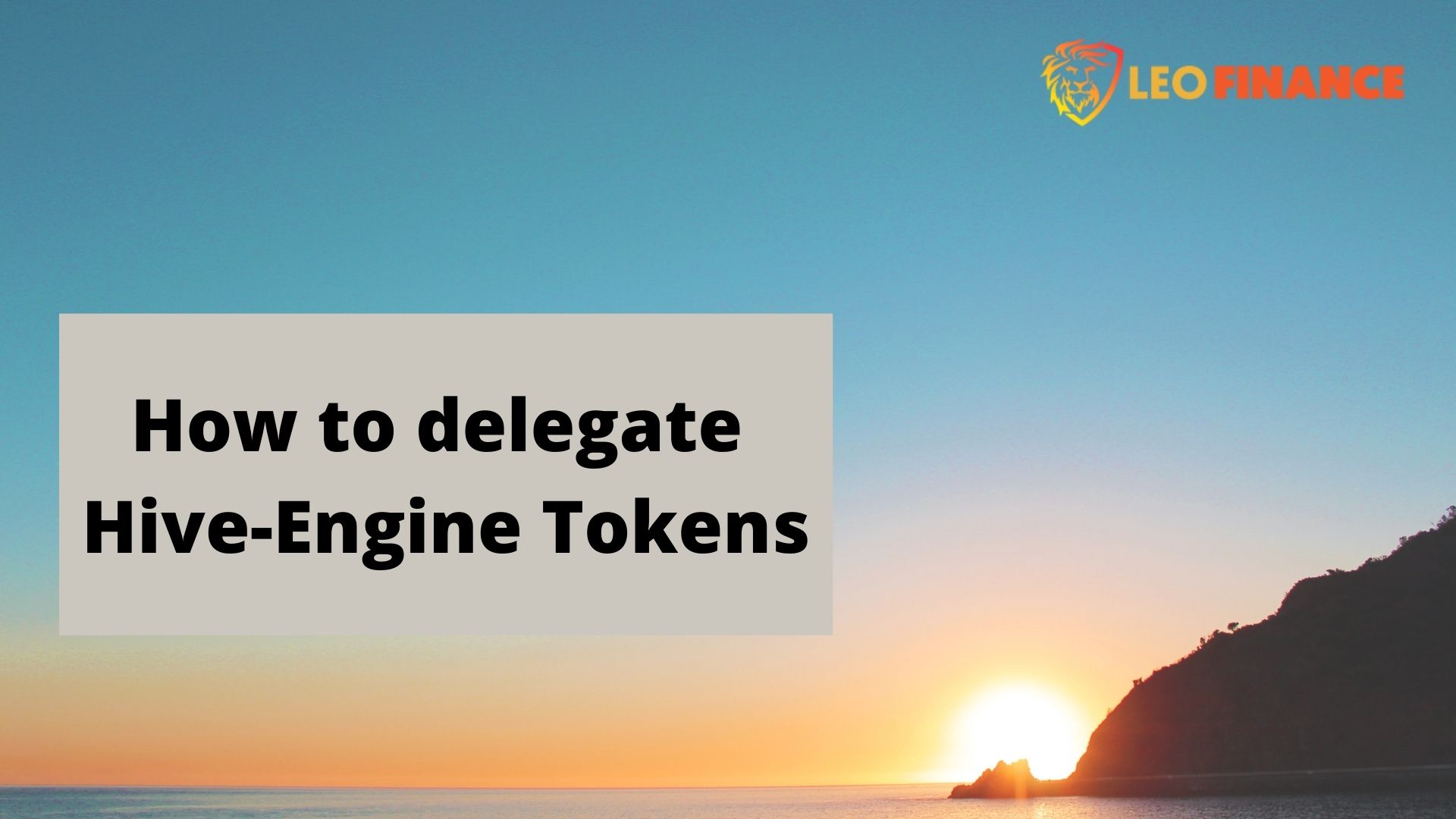 In the most recent post for the @ctpsb project, I was proposing to people to delegate hive-engine tokens that they don't use.
Not everybody knows how to delegate Hive-Engine tokens. That's why I made this short tutorial.
You can easily delegate Hive-Engine tokens over the platform leodex.io. It's also possible to do the same over hive-engine. For this tutorial I will use Leodex.io
Not all tokens can be delegated
It's only possible to delegate staked tokens and delegations are only available for tokens who have this feature enabled. On leodex.io tokens that have delegations enabled have a little field with an arrow next to the token in your wallet.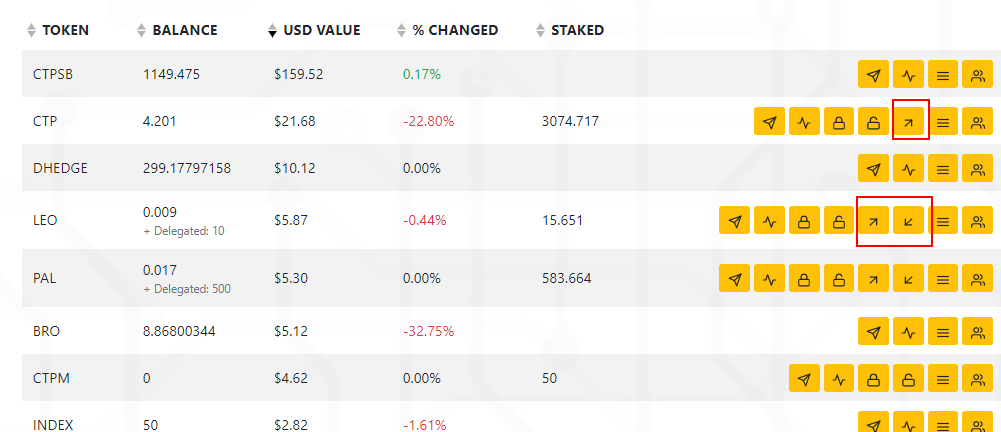 to delegate staked tokens click on the little arrow next to the token you want to delegate
How to delegate Hive-Engine Tokens
Step 1
On Leodex click on the small arrow on the token that you want to delegate.
Step 2
A window will pop up where you can enter the account that you want to delegate to and the amount you want to delegate. Only your already staked tokens will be eligible for delegations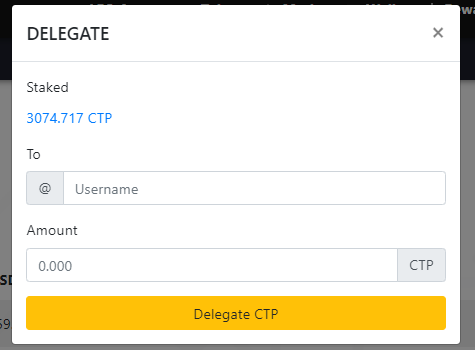 Step 3
You just need to confirm the transaction with keychain and the delegation is validated.
How to undelegate your Hive-Engine tokens
You can undelegate using the arrow that goes the other way around on leodex.io. It is a good idea to write down somewhere to whom you have made a delegation because if you want to undelegate your tokens, you need to enter the account you want them undelegated from and it can be a bit trick to find this out.
How to find out to whom you have delegated tokens
There are probably other ways to find this out but for me the easiest way is to go to the token history.

Once the page is open I search for delegate (I use Strg + F on the keyboard to do that).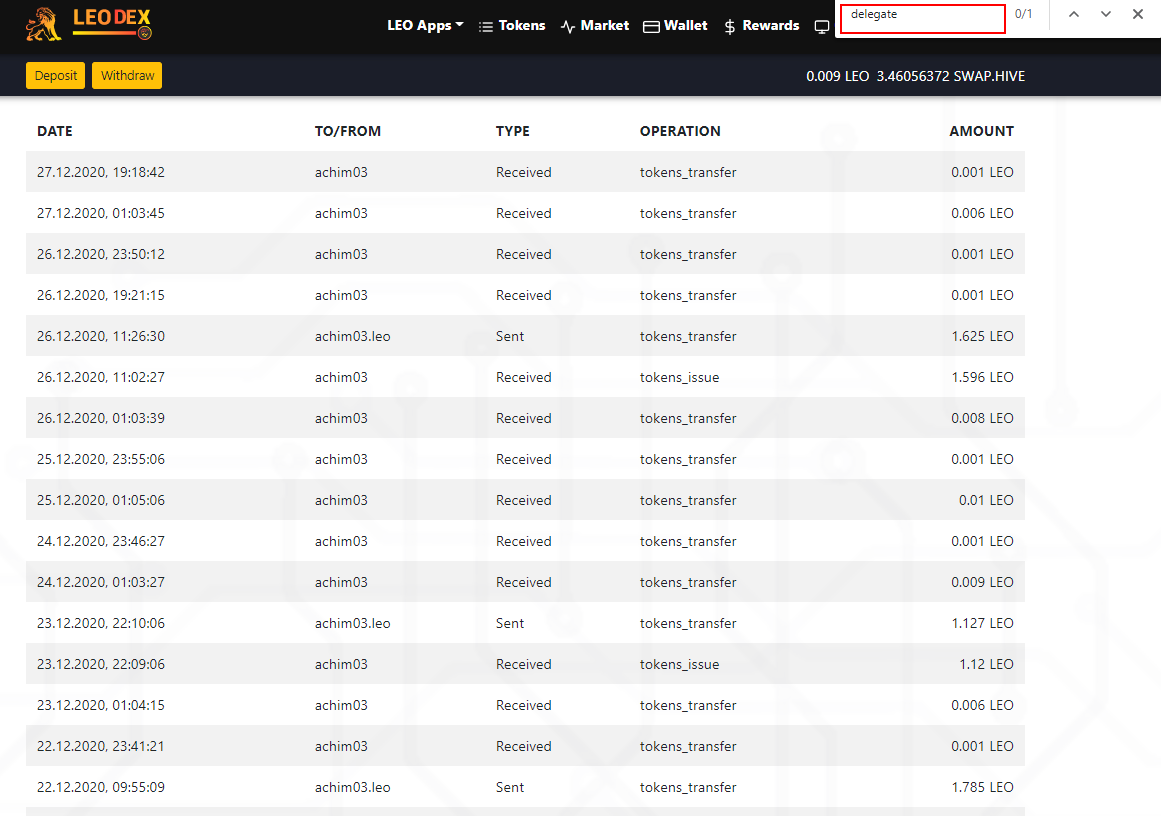 This will show you all transactions where there are delegations. Like that you can find out to whom you have delegated your tokens. You have now all the necessary information to undelegate your tokens.
---
Let's connect on Hive, Lbry or on Publish0x
My free e-mail course: The 100'000 satoshis a week strategy

Posted Using LeoFinance Beta