A great Chief Financial Officer is crucial to the success of a business, but what makes a great CFO?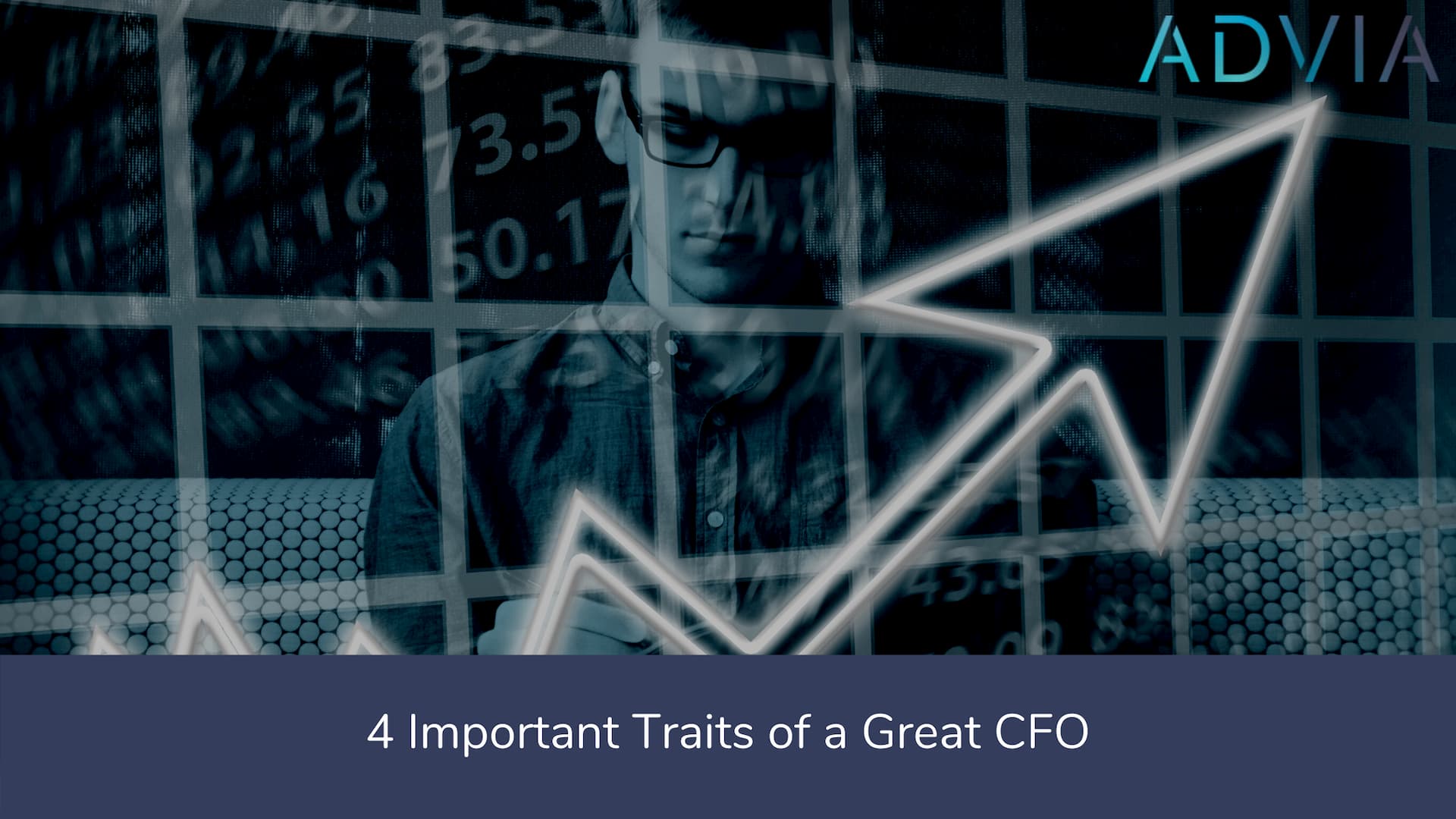 With a rapidly changing business environment that's becoming more and more global, as well as advances in analytics technologies, a great CFO must possess a number of traits, beyond the obvious finance knowledge, to ensure they're successful.
Integrity
First and foremost, a great finance chief must be honest and stand by what they believe. If the numbers suggest a course of action is taken, it's important the CFO be able to stand behind it, whether it will be well received or not. The CFO is a guardian of everyone's money and must be able to communicate both good and bad news when it arises.

Strategic Vision
Like a chess player, a great CFO must be able to think ahead and envision multiple outcomes or paths to success. Looking at the bigger picture, the best finance chiefs help implement and execute business and finance strategies to evolve the business as a whole.

Communication Skills
Communication is important to a lot of positions, but especially so when one often has to be the bearer of bad news. A great CFO is able to communicate the business's finances both orally and in writing, as well as provide the necessary information to key personnel in an efficient and easy to understand way.

Business Expertise and Knowledge of Operations
A great CFO isn't just a numbers guy and needs to understand many of the business's operations and procedures in order to help strategize and provide insight when problems arise. A great CFO should be willing to step out of their office and connect with all parts of the business.
A great CFO must be able to integrate into all parts of a company, rather than just being the budget guy. CFOs must possess leadership qualities and be able to adapt when things don't go exactly as planned. A CFO who spends all their time in the office crunching numbers isn't as valuable to a company as someone willing to dig in and connect with each department to get a better view of the big picture.
Posted Using LeoFinance Beta