Hello!
Welcome to BTC Today.
Here we go again. BTC is currently back to the $40Ks.
Yes, the price is really pumping this week.
Over 25% increase in the price counting from Friday last week to the time of publishing this post.
This shows that Elon really held good quantity of BTC.
Let's see the charts and data for today's activities.
BTC trades' chart from 24th to 30th June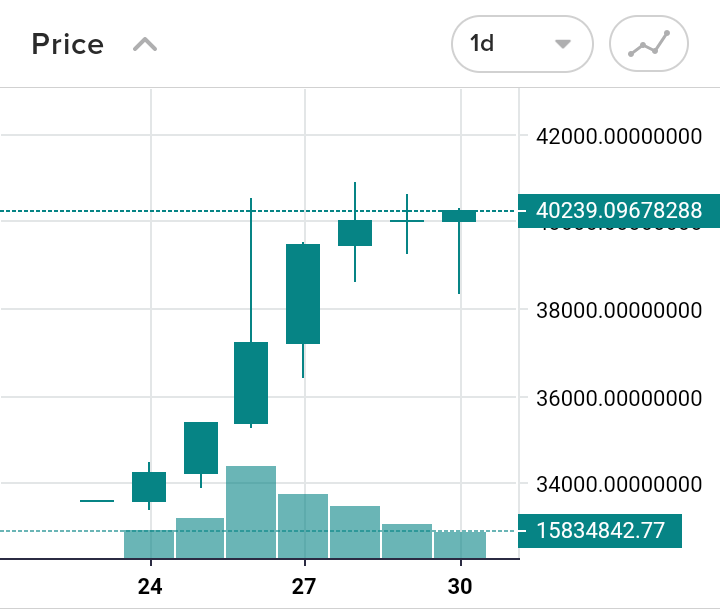 BTC high and low for today


This to an extent has increased the total market cap from $1.23T to over $1.5T.
Below is the current estimation of total market cap by coinmarketcap.com
*Estimation of total market cap 30/07/2021


So, the bulls are back from short vacation.
My question today is, will the bullish trend last for long or just a flash package?
Thanks for stopping by.