Hello. Do you think the time periods we use when investing have changed? What time frame does "long-term investment" refer to us these days? The volatility in the markets has increased a lot. A few years ago, bearish/uptrends that lasted for months only lasted a few weeks. So, should we shorten the timeframes of our long-term and medium-term investments?
Short-term investments are usually planned to cover three months. Medium-term investments, on the other hand, can last from three months to several years. Long-term investments are planned for five years or more. Have things changed now? I guess, as in the past, investment conditions vary from person to person. Time perception works differently for people. Some people perceive three months as 'long term'. Some people don't see a three-month period as short-term.
I think most people will have to follow the price chart in the coming period. Because fundamental analysis did not fully work in the markets. Fundamental analysis is used as a manipulation tool. Preventive measures are taken by using laws. However, the manipulation rate is pushing highs today. We have passed ordinary people, now legislators manipulate more. Usually we have no other solution than technical analysis. There is a general rule in technical analysis; "Everything that happens is included in the price." So all manipulations and speculations will be reflected in the price. If the charts are carefully examined, everything done will be seen in the price data.
So, what time frame should we use when analyzing charts? Which time frame gives better results to analyze? In fact, the price data for each time frame shows what's going on. But millions, perhaps billions, of people in the market make new decisions within seconds. And they can change their minds in seconds. Moreover, it is not only people who affect price data. Algorithms at work. They are fast enough to do several transactions per second. And they affect price data in an unemotional way. Data changes rapidly in short time periods. New news, speculations, manipulations are constantly reflected in the price. That's why we should choose timeframes as low as we can follow. A full time trading group might use a 5 minute chart. A deliberately optimized algorithm can work very easily on the second chart. But what time zone should people with a different job and need to spend time with, family and themselves be in?
If we can check prices several times a day, the 240-minute chart might be fine for us. If we succumb to our emotions too much, we will have to lengthen the time frame. If we check prices several times a week, we can follow the daily chart. If we say "I am an investor, not a trader", we can follow the weekly and monthly charts. We should not forget that; The volatility increases as the time frame decreases on the chart. However, we catch trend reversals and price effects faster. If we combine fundamental analysis with technical analysis, we can achieve more efficient results. But fundamental analysis rarely and only works in the long run.
In summary; First we need to know ourselves. A person working in a full-time job is unlikely to be able to do day-to-day operations. Likewise, it is very difficult for a person who changes his mind frequently to become an investor. After getting to know ourselves, all that remains is to gain knowledge and experience in analysis. If we observe well, a few candlesticks will tell us everything.
See you in new posts. I wish you good luck.
---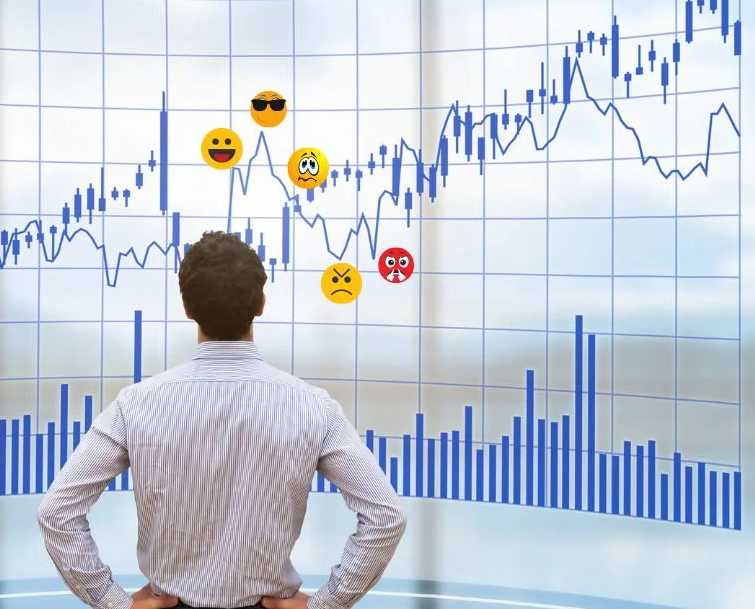 image:Source
---
TR:
Merhaba. Sizce yatırım yaparken kullandığımız zaman dilimleri değişti mi? "Uzun vadeli yatırım" bu günlerde bize hangi zaman dilimini ifade ediyor? Piyasalardaki volatilite çok fazla arttı. Bundan bir kaç yıl önce aylarca süren düşüş/yükseliş trendleri sadece bir kaç haftayı alıyor. Öyleyse uzun vadeli, orta vadeli yatırımlarımızın zaman dilimlerini kısaltmalı mıyız?
Kısa vadeli yatırımlar genellikle üç ayı kapsayacak şekilde planlanıyordu. Orta vadeli yatırımlar ise üç aydan bir kaç yıla kadar uzayabiliyordu. Uzun vadeli yatırımlar ise beş yıl ve daha uzun süreler için planlanırdı. Şimdi durumlar değişti mi? Bence eskiden olduğu gibi yatırım vadeleri kişiden kişiye değişiyor. Zaman algısı insanlar için farklı şekilde çalışıyor. Bazı kişiler üç ayı 'uzun vade' olarak algılıyor. Bazı kişiler ise üç aylık bir süreyi kısa vade olarak bile kabul etmiyor.
Bence önümüzdeki süreçte insanların çoğu grafik takip etmek zorunda kalacak. Çünkü piyasalarda temel analiz tam olarak çalışmamaya başladı. Temel analiz adeta manipülasyon aracı olarak kullanılıyor. Yasalar, kanunlar kullanılarak önleyici tedbirler alınıyor. Ancak manipülasyon oranı günümüzde zirveleri zorluyor. Geçtik sıradan insanları artık kanun koyucular daha fazla manipülasyon yapıyor. Elimizde çoğunlukla teknik analizden başka çözüm yolu kalmıyor. Teknik analizde genel geçer bir kural vardır; "Olan biten her şey fiyatın içerisindedir." Yani yapılan bütün manipülasyonlar, spekülasyonlar fiyata yansıyacaktır. Grafikler dikkatli bir şekilde gözlemlenirse yapılan her şey fiyat verilerinde görülecektir.
Peki grafiklerde analiz yaparken hangi zaman dilimini kullanmalıyız? Hangi zaman diliminde analiz yapmak daha iyi sonuç verir? Aslında her zaman dilimindeki fiyat verisi olan bitenleri gösterir. Ancak piyasada milyonlarca belki milyarlarca kişi saniyeler içerisinde yeni kararlar veriyorlar. Ve saniyeler içerisinde kararlarını değiştirebiliyorlar. Üstelik fiyat verisine sadece insanlar etki etmiyor. Algoritmalar işin içerisinde. Saniyede bir kaç işlem yapabilecek kadar hızlılar. Ve duygudan arınmış bir şekilde fiyat verisini etkiliyorlar. Kısa zaman dilimlerinde veri hızlı bir şekilde değişir. Yeni haberler, spekülasyonlar, manipülasyonlar fiyata sürekli olarak yansır. Öyleyse takip edebileceğimiz kadar düşük zaman dilimlerini seçmeliyiz. Tam zamanlı çalışan bir ticaret gurubu 5 dakikalık bir grafiği kullanabilir. Bilinçli bir şekilde optimize adilmiş bir algoritma saniyelik grafikte çok rahat işlem yapabilir. Ancak farklı bir işi olan ve ailesine, kendisine zaman ayırması gereken insanlar hangi zaman dilimini kullanmalıdır?
Günde bir kaç defa fiyatları kontrol edebiliyorsak 240 dakikalık grafik bizim için uygun olabilir. Duygularımıza çok fazla yenik düşüyorsak zaman dilimini uzatmamız gerekecektir. Haftada bir kaç defa fiyatları kontrol ediyorsak günlük grafiği takip edebiliriz. "Tüccar değil, yatırımcıyım" diyorsak haftalık, aylık grafikleri takip edebiliriz. Şunu unutmamalıyız; Grafikte zaman dilimi azaldıkça volatilite artar. Ancak trend dönüşlerini, fiyata yapılan etkileri daha hızlı bir şekilde yakalarız. Temel analiz ile teknik analizi birleştirirsek daha verimli sonuçlar alabiliriz. Ancak temel analiz nadiren ve sadece uzun vadede işe yarar.
Özetle; Önce kendimizi tanımamız gerekiyor. Tam zamanlı bir işte çalışan kişinin günlük işlem yapması pek mümkün olmayacaktır. Aynı şekilde sık sık karar değiştiren bir kişinin yatırımcı olması gayet zordur. Kendimizi tanıdıktan sonra geriye kalan sadece analiz konusunda bilgi edinmek ve tecrübe kazanmaktır. İyi bir şekilde gözlemlersek bir kaç mum çubuğu bize her şeyi söyleyecektir.
Yeni paylaşımlarda görüşmek üzere. Bol kazanç dilerim.
Posted Using LeoFinance Beta