---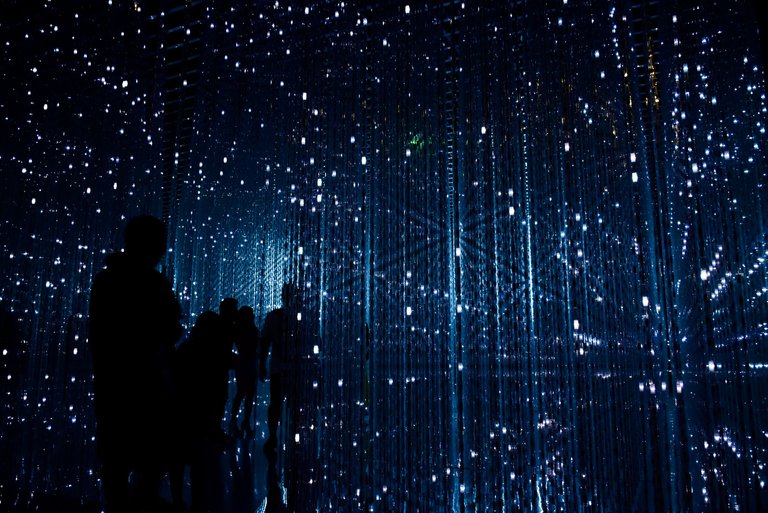 Photo by Robynne Hu from Unsplash
---
A couple months ago I wrote this post explaining what web 3.0 was and how it was different from web 1.0 (read only web) and web 2.0 (the traditional sites and apps we use now). In this post I'll be explaining the reasons I think web 3.0 is better and is the future of the web as we know it.

A LITTLE LOOK AT WHAT WEB 3.0 IS?
For those who don't know, web 3.0 is the 3rd generation of the world wide web. It makes use of block chain technology, and It is believed that unlike on web 1 and 2 where you have none or little control over the contents, on web 3 you have full ownership of whatever content you produce.

WHY WEB 3.0 IS THE FUTURE?

Decentralization
Whenever there's a debate about which is better between Web 2.0 and Web 3.0, Decentralization will always be a major argument for Web 3.0. On Web 2.0 platforms, for example social media we see that the owners of the platform can choose to do whatever they want at any time. The platform is on their server so they can add, remove, and change anything including yours, whenever they want. Basically, they are "god's." on the platform.
However on web 3.0 platforms there are various independent servers, and before decisions are made there are governance systems which are already put in place. Systems which allow users to vote, DAOs, or maybe something like governance tokens or a delegated proof of stake model.

CENSORSHIP RESISTANCE
Web 3.0 platforms make use of block chain technology. Once data is stored on the block chain it can not be removed, as a result one cannot be censored on web 3.0

OWNERSHIP
Think about it, do you truly own your Twitter account? Or any content that you produce on web 2.0. The agencies in charge of web 2.0 platforms make money off you. You bring value to the platform with your content, and only a few people actually get rewarded.
Well on web 3.0 it is different. Your account belongs to you, and you can earn from your content, whether you're an influencer or not. Web 3.0 aims to take the wealth from the large centralized companies and distribute it among the masses.

INTEROPERABILITY
Imagine sending a text through Facebook to your friend using Instagram and he's able to see it. We all know that's not possible, at least on web 2.0. In order to interact with someone using another social media one has to create another account. Well web 3.0 has solved that issue. As long as the platform is on that block chain it doesn't matter what server you're making use of, you can interact with others on different servers.

TRANSPARENCY
Every single thing is recorded on the block chain, as a result there's accountability. One can easily go through the records and see everything any account has done in the past. In web 2.0 the centralized agency can just lie and bring out fake stats.

USER PRIVACY
Yes, there's transparency and Privacy. A lot of people online value their privacy. Unfortunately it is almost impossible to do this when making use of web 2.0. Those who do it have to make use of Vpns and other things to avoid their data from getting sold to companies. And even then you can't avoid Kyc (know your customer) and other things.
Web 3.0 fixes this. Since it is decentralized, anything you do not share is kept hidden, and there is no need for Kyc.

These are just some of the reasons why I think web 3.0 is the future. The same way the world moved from web 1.0 to web 2.0 is the same way the world will eventually progress to web 3.0. Web 3.0 is still in its early stages and those of us making use of it already are lucky to be a part of the future so early.
~THANKS FOR READING~

Posted Using LeoFinance Beta