Rabona is a football manager where you can showcase your abilities to lead a successful football team through different leagues - from League 3 to League 2 and 1 and until the Champions League. Training and caring for your teams is the core factor in the game, but it brings so much beside that as you need to take care of all the ecosystem build around it from stadium to scouting, hotel and even parking. The ultimate goal is to lead a profitable business so you need to optimize every asset at your disposal.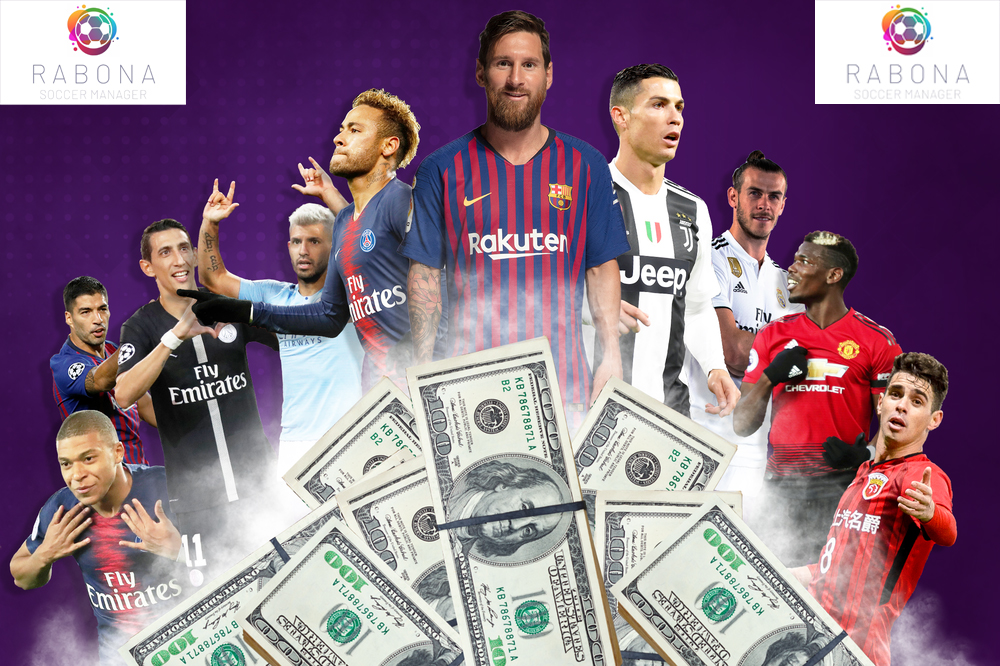 Rabona is easy to play and has some passiveness in it that ensures that if you have less time to spend on games and hobbies, you still can play it with just few minutes a day or even less. But the secret of it all is to do a good planning, manager your people and players, put the things in order and those will work by themselves. As any business all the buildings around the football team need to be properly sized to the League you are playing in, to the visitors and fans that the team has. And while you need to have growth and expansion in mind, you shouldn't spend and expand more than you can afford at a moment in time.

The team is the key factor of the game as it provides the funds for other investments as well. I will present succintely the elements that should take care of in order to ensure that the team is doing its job and wins games. So here are the items you should pay attention to.
Keep your contracts alive and plan to renew them in order not to lose valuable players. You can renew the contracts with one or two games before Season end in order not to do everything in the last second.
Always keep a look on the market and spot great deals. Some players have their contract expire, canceled or just come on the market on affordable prices. Think for the future and hunt young players which can bring you value based on the formation style.
Train your team each day and don't let it become lazy. Each player has different skills so you need to think where are your weakness overall points and try to improve them. Defending and shooting are some of the stronger trainings as those either keep you from getting goals or help you scoring.

Now let's go to managing the club. Here you need to relate your building with your League in which the team plays. It is useless to have a 10,000 seats Stadium if you are in League 3 and you are getting around 2,000 visitors. So let's see what we should consider related to the club assets.
Focus on Stadium and Catering and correlate those with number of Visitors. While the capacity should be a little bit over the visitors average, there shouldn't be a very big gap in between them. Also optimize the pricing for these, but not supercharing them.
The Shop is important as it brings income also when you play away. Still as it can become quite costly to operate it, you need to seize it well and keep an eye on it.
The Hotel and Parking are good sources of income reported to their cost and maintenance. Have in mind that 1 bed in Hotel corresponds to 150 visitors and 1 Parking lot to 4 visitors. Do the math in order to have those optimised.
Office Building is a must with upper leagues as you can get a good discount on the players contracts. You need to think on your team cost per league, apply the discount percent and subtract the cost of the Office Building and see if you are profitable.
The Training Center gets you Home advantage and can keep you in the upper leagues. While it is expensive I think it is a must to keep your team competitive, at least 35% is needed.
Nevertheless you need each season to sign an Advertising contract. Upper leagues have better contracts, League 1 can bring 1,500,000 RBN per season while League 3 will bring only 150,000 RBN. You need to think of the size of your operation and align your finance to meet those.
As I play more and more Rabona, I find that it is not just a football manager. It puts my mind at work and I need to do varios math or combinations to get to the optimum use or Building levels and players formation. It has a sportive angle, but also a financial one which keeps you on your toes. And with the new Market within the game it opens up new possibilities and just more dynamics to the game. And lets not the features that are in the roadmap of the game like stakeholders to grow the finance and buy expensive players, banks to stake your RBN tokens and other building. Just a perfect and challenging environment for any financial mind!
Join Rabona - much more than a football manager game!
Posted Using LeoFinance Beta