Hive blockchain uses block producers as governance body which are part of a consensus system from the first 20 witnesses. These witnesses replace the miners concepts from other blockchains, they create blocks through delegated proof-of-stake from the users voting for them and are sustaining the Graphene state-of-the-art blockchain technology which is Hive.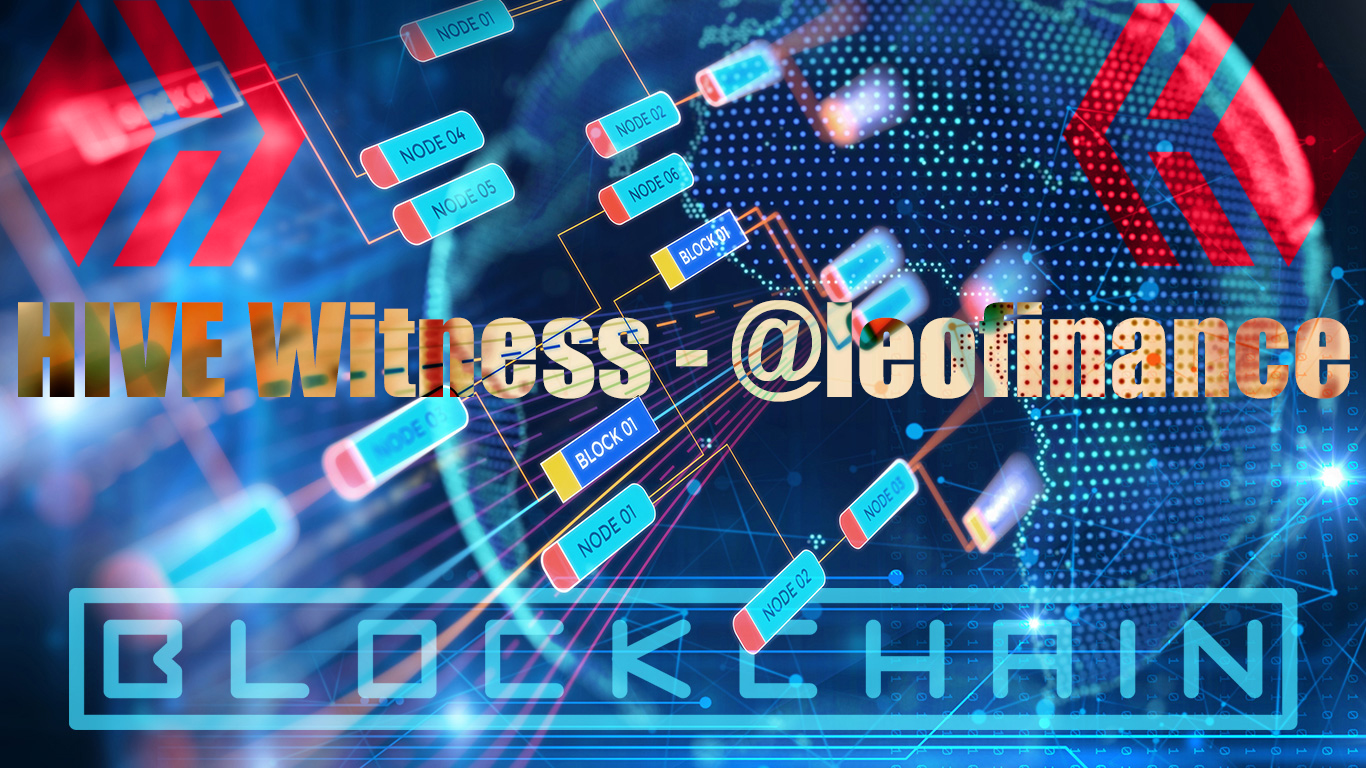 When hard-forks are taking place and in order for the blockchain to upgrade to the new version there is a need of 16 out of 20 witness to adopt it. Thus, the witnesses are the ones sustaining the Hive blockchain and representing the interests of the users that voted for them. At the same time the witnesses get 10% from the total pool rewards for their activity as block producers. It is very important to get to Top20 and this is why we want our interests and voice to be represented by the @leofinance witness.
Based on the witness information from today, 17-October-2020 the @leofinance witness state is the following:
Ranking: 36th place (Ranked up from 37th place)
Total Vests: 43500 MVests
Total voters: 476
Running version: 1.24.2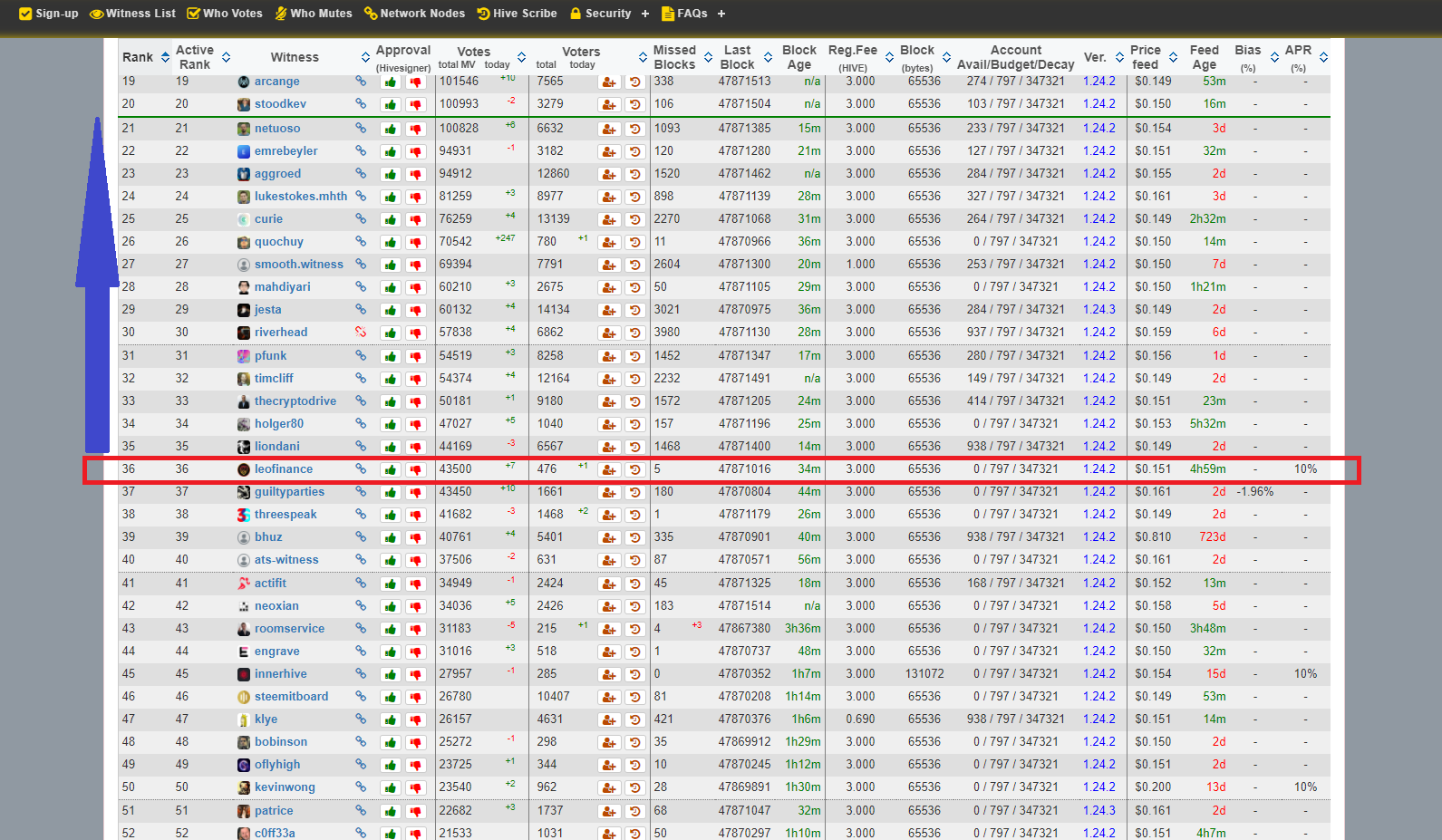 As you can see the @leofinance witness continued to climb the ladder and move one step ahead towards getting into Top20 witnesses. We got over @guiltyparties witness with which we replaced places (36 for 37) and we are heading for the next one which is hold up by @liondani witness (44169 MVests). The gap is pretty small and is under 1000 MVests so probably we'll see soon another move up.
Let's spread the word and climb the witness ladder one place at a time!
Witness tools:
HiveKings - https://hivekings.com/witnesses
CuteHive - https://www.cutehive.com/witnesses.php
Posted Using LeoFinance Beta