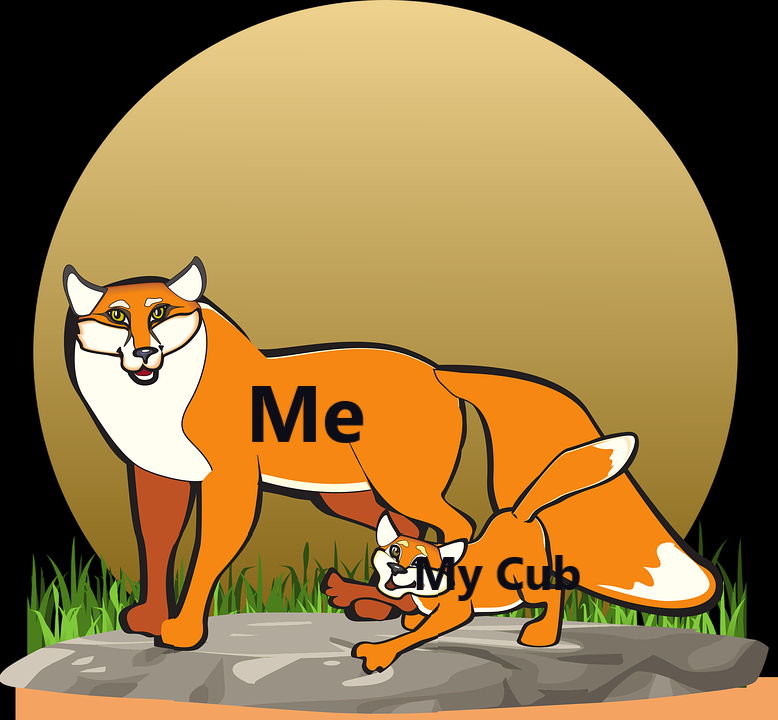 If you're looking for an AMM to pool assets in and mine liquidity rewards, then you should look no further than Cubfinance. It is a project run by the @leofinance team, a solid team with a track record of excellence and consistency.
Cubfinance is my portal into the world of Defi farming and it has been a great experience so far...because I hodl. I initially planned to explore other Defi farms with my earnings from Cub farm but thanks to new developments, I don't think there's any reason to.
As the project evolves, there will really be no reason to go outside the platform for liquidity rewards because with new kingdoms coming through in the coming weeks/months, what will even be your reason to go outside? A fine example is the fact that Auto compunding Cake on Pancakeswap offers a smaller APY than doing the same thing on Cubfinance. This is because you earn Cub on top of the compounding cake in your wallet.
As the system becomes more robust, so will my investment in the platform. At the time of writing, I'm invested in three mining sections. Two are in kingdoms and one in farms. When the Cub-BUSD farm is migrated to Kingdoms, I will also move my LP tokens to the auto compounding farm as well, meaning that my entire operations will be in the kingdoms.
When everything is moved to Kingdoms, I might be earning fewer cubs from my operation but my LP tokens will be compounding as well, and that to me is a victory on its own. I've wanted to increase my LP tokens but I'm stretched financially and don't have any spare to throw into the pool.
The good thing is that my LP tokens have been farming valiantly and continue to provide me with Cubs that I will add to the kingdoms. Also, it is worth noting that auto compounding the farms kind of leads to a reduction in the number of Cubs in circulation and that means a higher value of Cub against BUSD. That invariably means a higher value of my LP tokens.
The price is right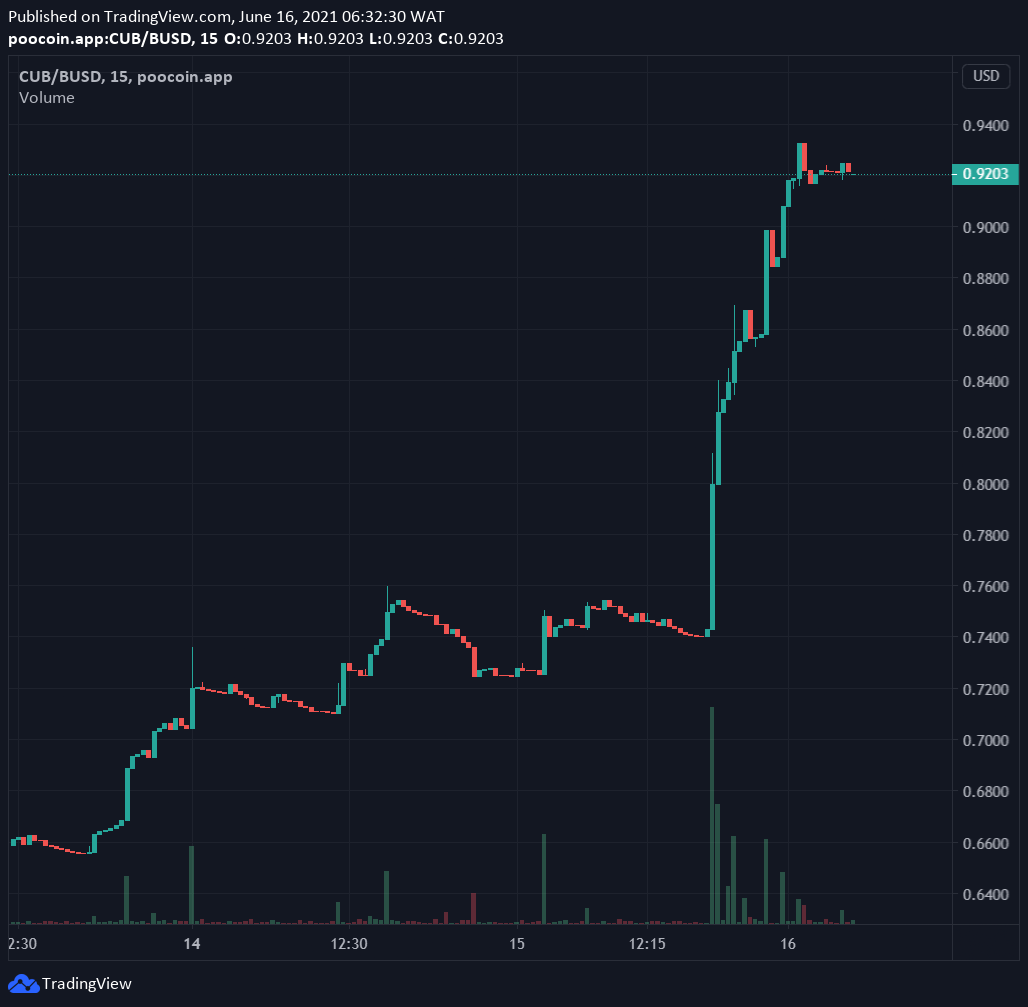 After performing quite badly for a while and dropping to as low as $0.5, the token is now on the rise again and looking very healthy. It is swimming ever closer to the $1 mark and I don't think it will stop there.
@edicted mentioned the $1.76 barrier as a tangible barometer to measure the pressure of Cub in the market. Considering how things have moved in the past couple of days, it is not out of the question to think it possible.
Actually, considering the fact that there's not been any serious marketing outside the Hive community, as well as Twitter, and the Audit hasn't even come through, this price rise is somewhat remarkable. It is a testament to the quality of the product that has attracted 1 million dollars in TVL overnight. I don't think this the end though, so bears and weak hands that dumped should be prepared for more face melting.
Conclusion
I'm in it for the long haul, so short-term variations don't bother me. I held my LP tokens throughout the "crash" and I'll still hold them when things get better. I know some will say that this is a risky approach but I intend to let the path of the Cubfinance project determine my growth in Defi Farming.
What I'm saying in essence is that Cubfinance's evolution from a simple project into an advanced one that will be the home of Billions of dollars worth of locked value will have no choice but to carry me along. I know this because I'm going to be going on the ride with this project and clinging on to its trajectory.
Please check out my Freelance gigs:
Signup for Oropcket with my referral link
Contact me

Posted Using LeoFinance Beta