I have been saying for 2 weeks now that aapl might be putting in a head and shoulders top for a bit. As you can see from the graph it is getting bounced around under the 10 day moving average, and the long term trend line. If we break the trend line, we would be heading down to the 120 area, or worse the 110. I would be okay with the 120 area, and then I would turn around and be a buyer there.
I am just hoping with the short week we get some movement to the down side, and get this thing moving before my options start to expire.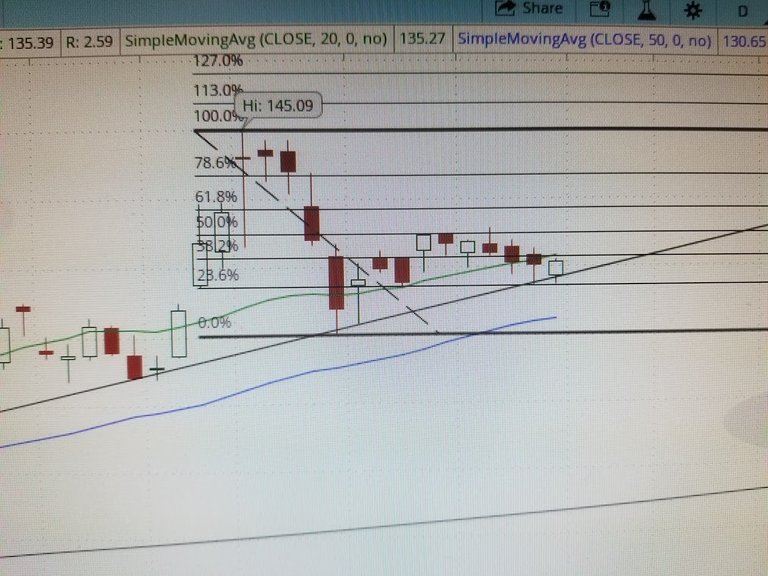 Confirmation would be a move below the long term trend line, which is also the neck line.
Posted Using LeoFinance Beta