It all starts in the head, the creation of the positive or negative effect begins with thoughts and manifest itself by taking too long to indulge in that thought.
I already feel like a guru now. Many times, it's hard to just find the flow of words and put into writing because it feels like leading a false life.
Life is just as interesting as it is, there's simply no certainty of what would happen next. There's a misplaced exaggeration of doing something worthwhile and having the consequences play out.
Definitely, there's always the matter of having money and being able to create money. The pressure that life has on one is enough to miss a step or two but not ending the line.
It's just the way it is overwhelming but still have to control the situation.
Remembering two years ago, how the worry of money flooded my mind because at this point of time I ought to be done with college and doing the National Youth Service Corps NYSC whose purpose i find interesting : to foster national unity and cohension, but here was still schooling. Just had to carry-on not like I had an option at the time, the law of cause and effect was playing out.
You know the part when you just want to be in charge and total control but eventually it's not even close to being that not just yet. Today, things are harder than they were before even while it ought to be easier.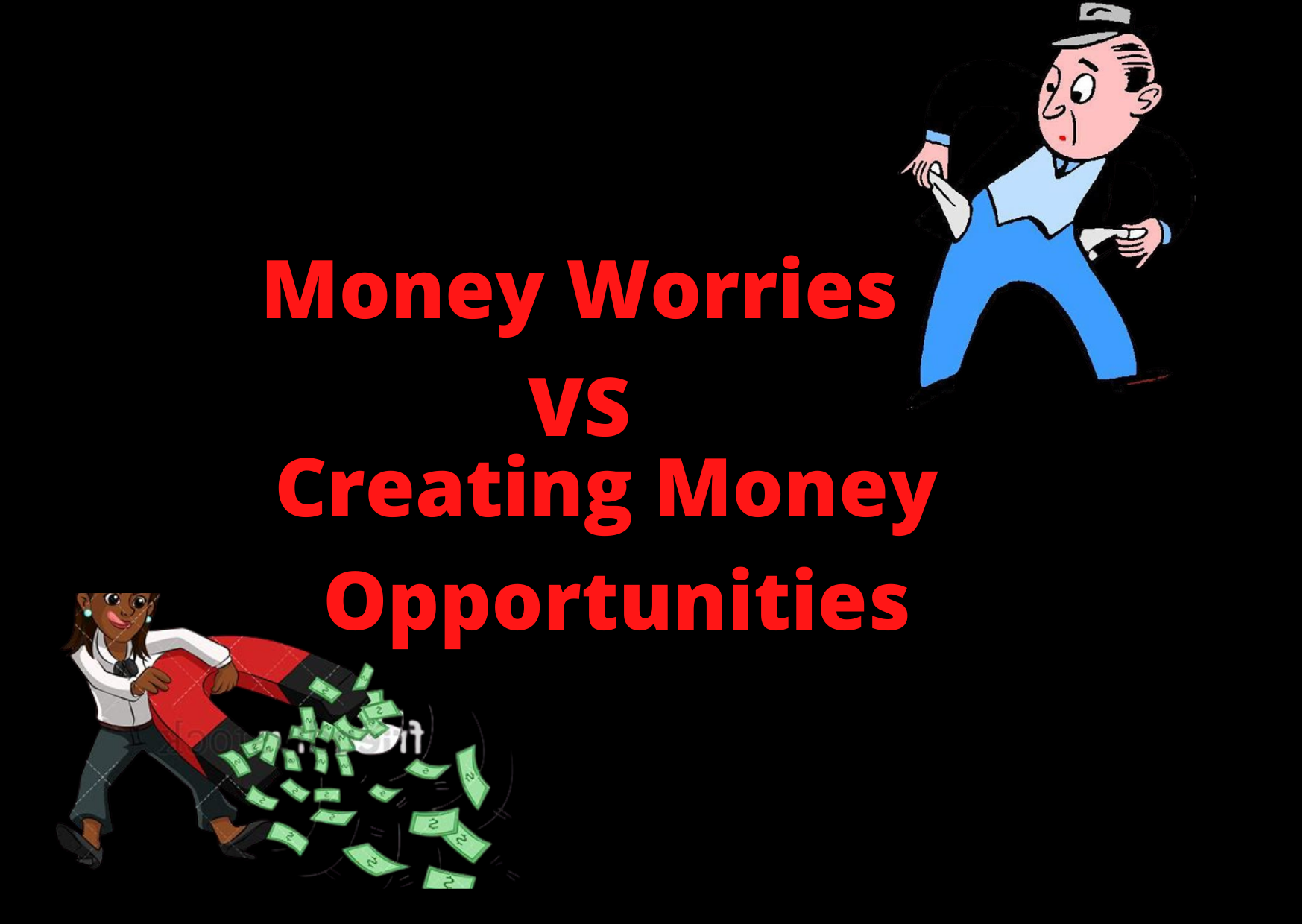 The Worries That Come
Due to several obvious situations the mind always go round and round seeking solutions to problems. There's a great scarcity of jobs out there and the stakes are higher with many graduates on the road.
At the end getting something that does not satisfy ones need beyond what they expect. I said that preparing for today would help ease tomorrow's tension, all one can do is scrimp and scrounge thought one ones time. There are no excuses for whatever holds today because it's entirely up to one to control the output.
Worries would always exist but doing what's best would always suffice.
Creating Money Opportunities
It's only clear that we shouldn't dwell on the negative because they hold a hard side that affects the mind but keep on searching on opportunities that would always put one one step ahead.
Money isn't created out of nothing, you have give to receive. Even with inflation and insecurity and scarcity existing there's always great technologies that we can't use to our advantage. Just the same, everything takes times, man simply has to patient letting everything play one day at a time.
Ask for help to seek help, someone who would help would simply help. Don't stay waiting on a miracle without initiating a step all the way.
When working, channel money into different places by investing in certain assets that would provide future reward, never leave money dormant as inflation reduces it, securing best ways to cater for oneself even being strict with it because it's all for the future.
Thanks for visiting my blog till next time.
Posted Using LeoFinance Beta