Tonight I got this modal window on Twitter: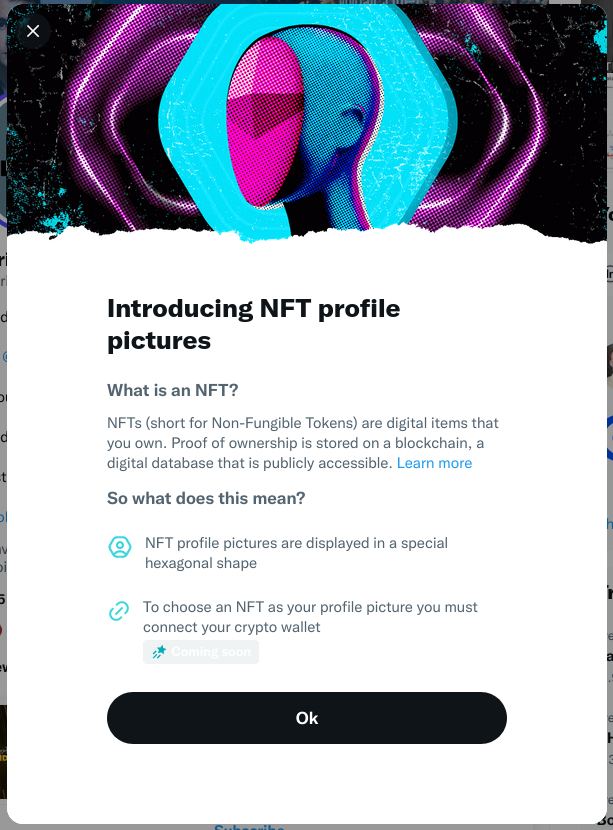 This feature was enrolled silently. Probably it is in an early test stage. I did not hear/read about it anywhere, not even on Twitter.
Obviously Twitter under Elon Musk rapidly develops different features to add value to the platform. It was expected that Elon will push blockchain into the social network. And pragmatic engineer like he is he decide for a logical move to integrate NFTs. Currently cryptocurrencies have negative association in the public regarding recent FTX failure. But NFTs would be a logical choice as they are fairly recent buzz word and part of blockchain technology which people relate to earning and making value.
Surly we will se more of this coming from Twitter. It's obvious now that Elon has a clear vision for Twitter. Not just as a free speech platform but a social network product which world did not see so far.
Twitter is not dead, like many of the leftists hoped to be. Twitter is evolving into a new innovative media company.