It's the time of the season which im doing a little comparison of my two Splinterlands accounts, my main cryptomaniacsgr that im using in gold leagues and my alt leomaniacsgr that im using on silver (here the focus rewards are mixed bronze/silver chests).
What i did learn already from the previous season and confirmed in this one, is the fact that silver chest rewards are equal or better than gold chest rewards (or it's just a coincidence?).
Lets break down the rewards of both accounts and confirm my saying.
So, below is Season rewards for my main account cryptomaniacsgr, 75 gold chests with overall value 5.59$
18 NF Common
2 GF Common
6 Rare
1 Epic
3216 DEC
1 Chaos Pack
11 Legendary potion
12 Alchemy potion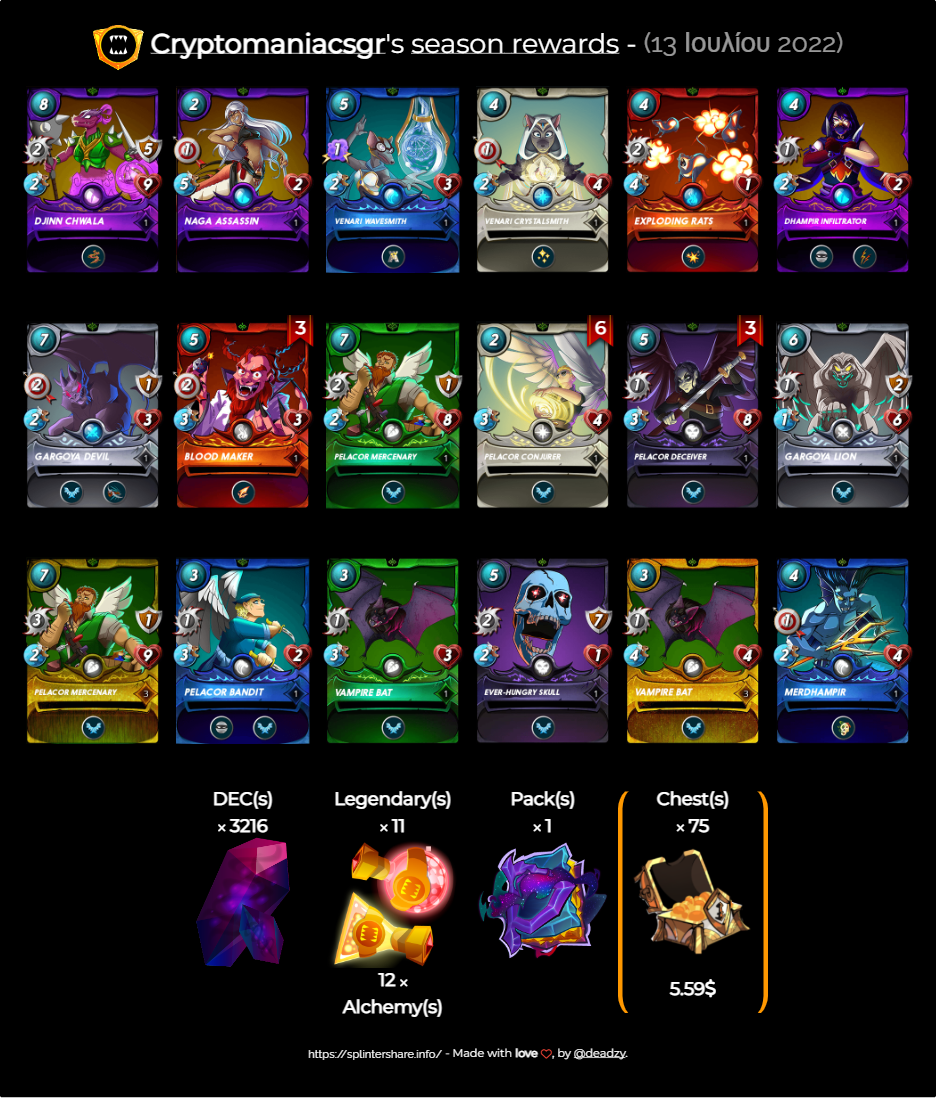 Not bad at all, actually is way better than my last SR in that account, now lets compare it with my alt's!!
To begin with, here are 12 chest less which means 63 silver chests with overall value 5.28$. As you can see they valued exactly the same even if the silver chests are 12 less than the gold ones!!
So what do we have here is the following:
20 Common
7 Rare
1 Epic
680 Dec
2 Chaos Packs
4 Legendary potion
12 Alchemy potion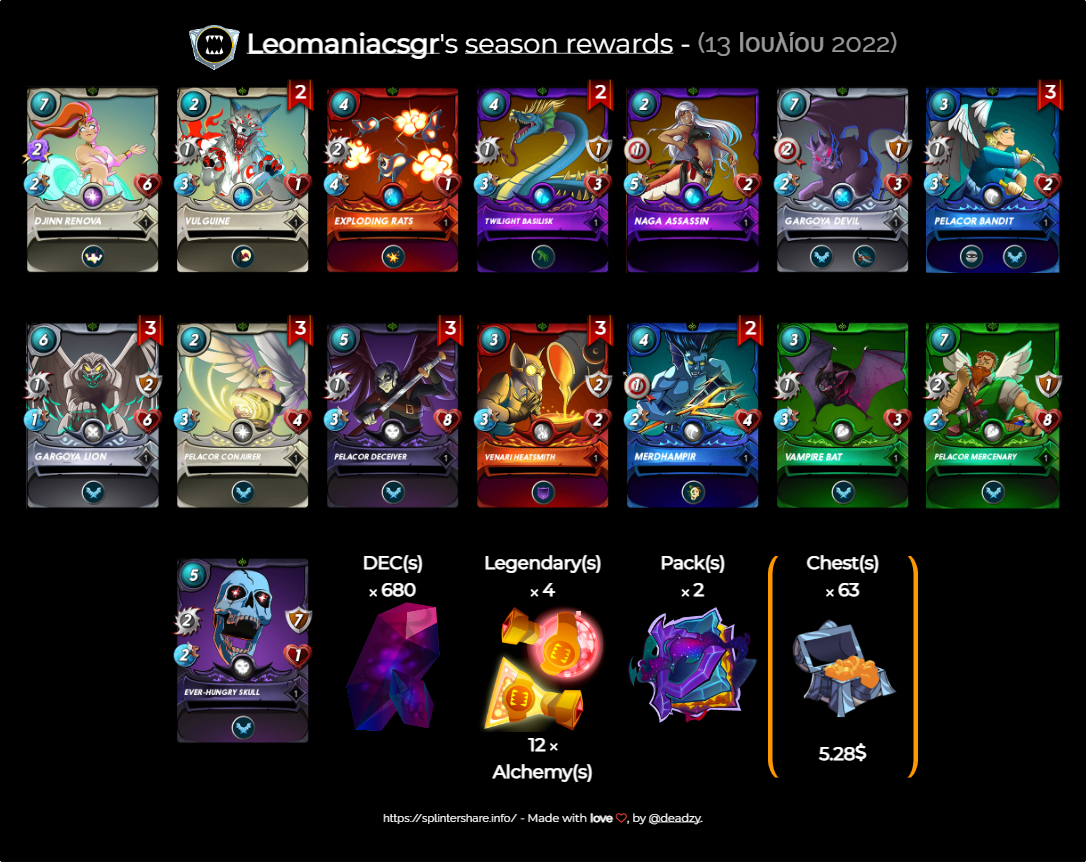 The real difference is noticeable in the summary of the season (focus and season rewards), here the cryptomaniacsgr account received 213 Gold chests (there were all gold) with value 16.39$ which is very good i can say.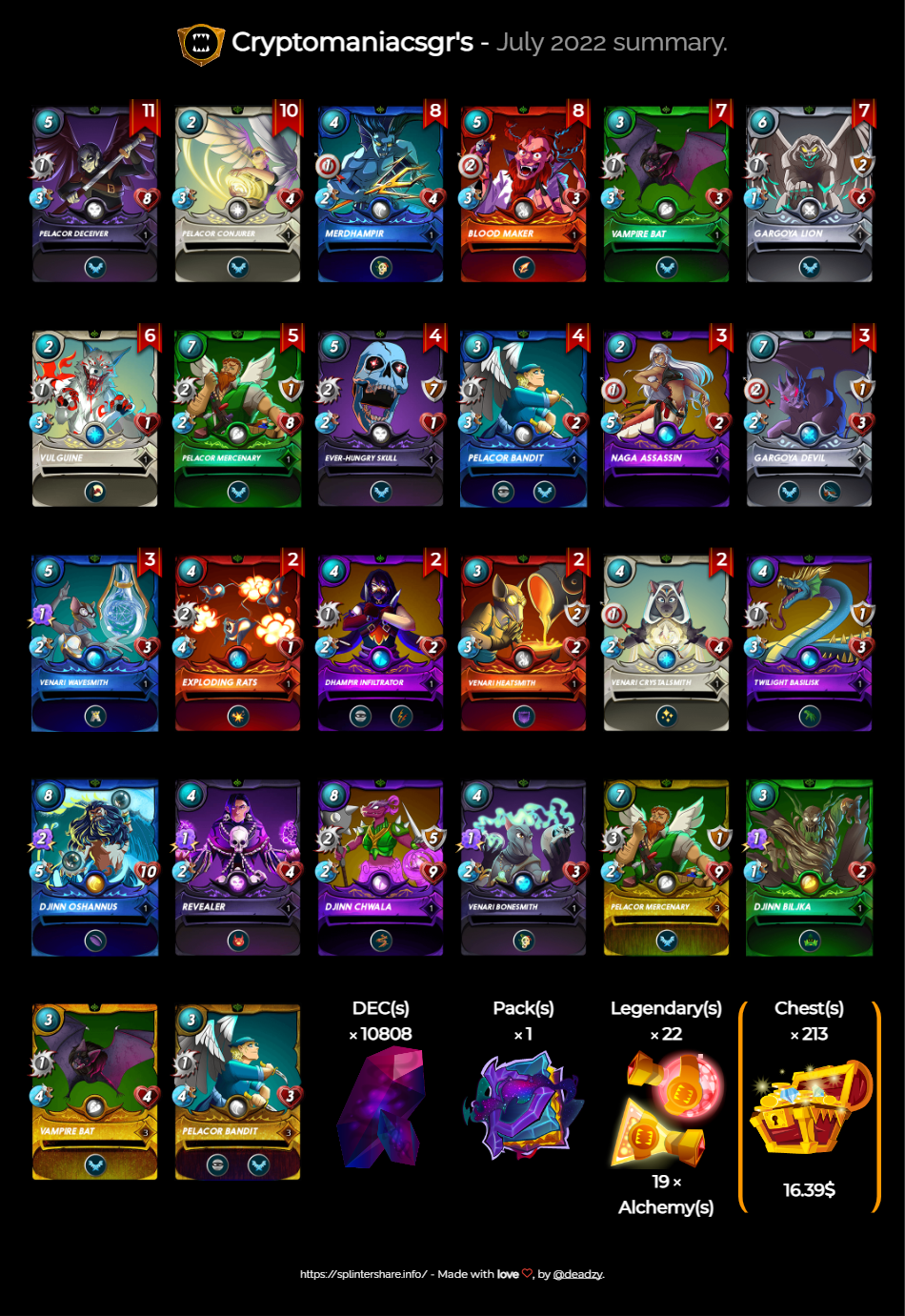 In the other hand leomaniacsgr account received 220 chests (bronze and silver mixed) with total value 18.4$ , just 7 chests more and the value is higher by 2$ (the bronze ones might be over 60 here)!!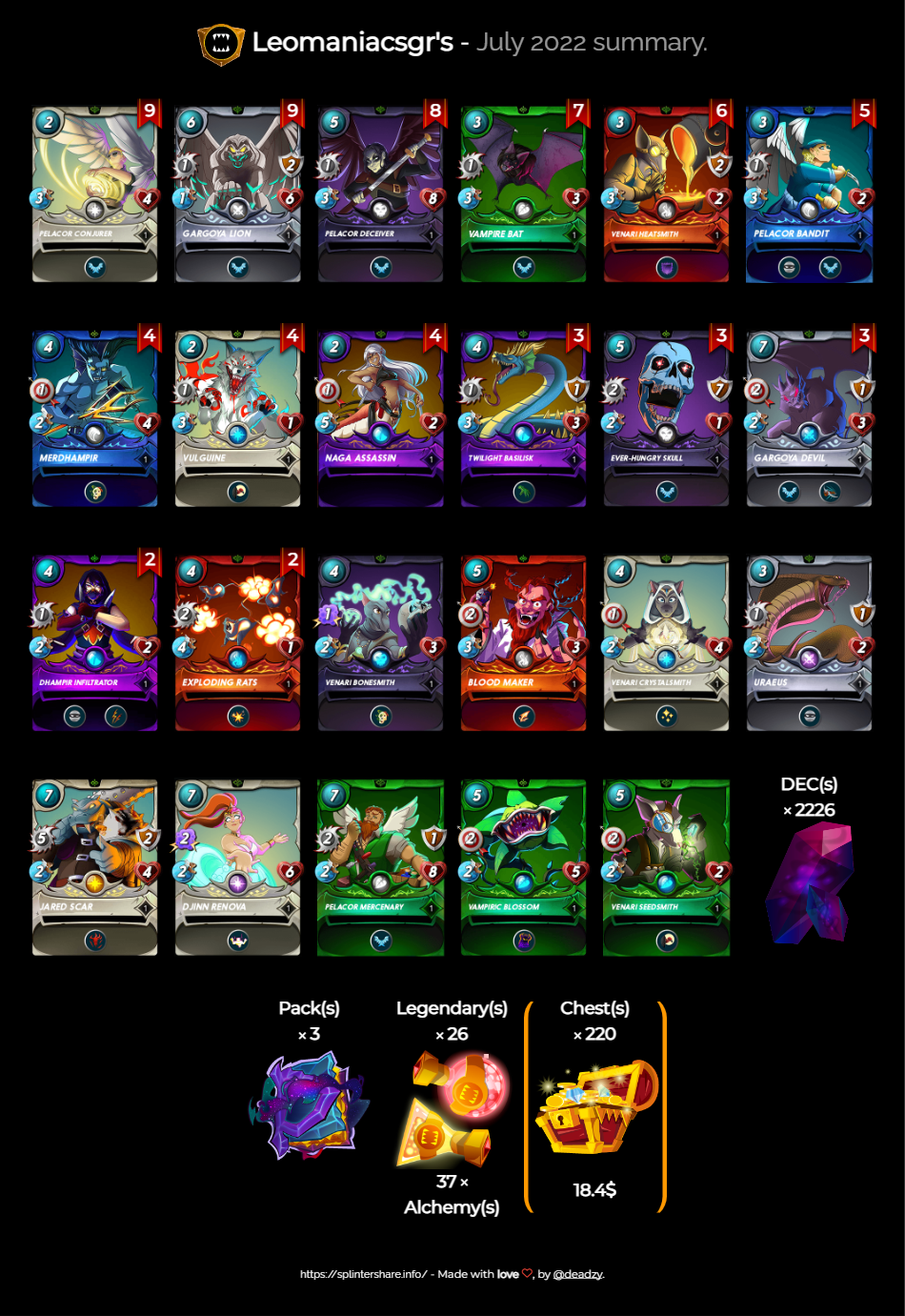 In the end, the once forgotten account it can compete in the bronze leagues now (with some help from the main) with no rentals at all and with few for each Focus quest in the silver!!!!
I couldn't imagine when the new reward system applied that my second account can grow that much in less than 2 month's period!!!
Take a look of the small account!!!
The Fire Splinter

The Water Splinter

My best Splinter Earth!
Life Splinter is also good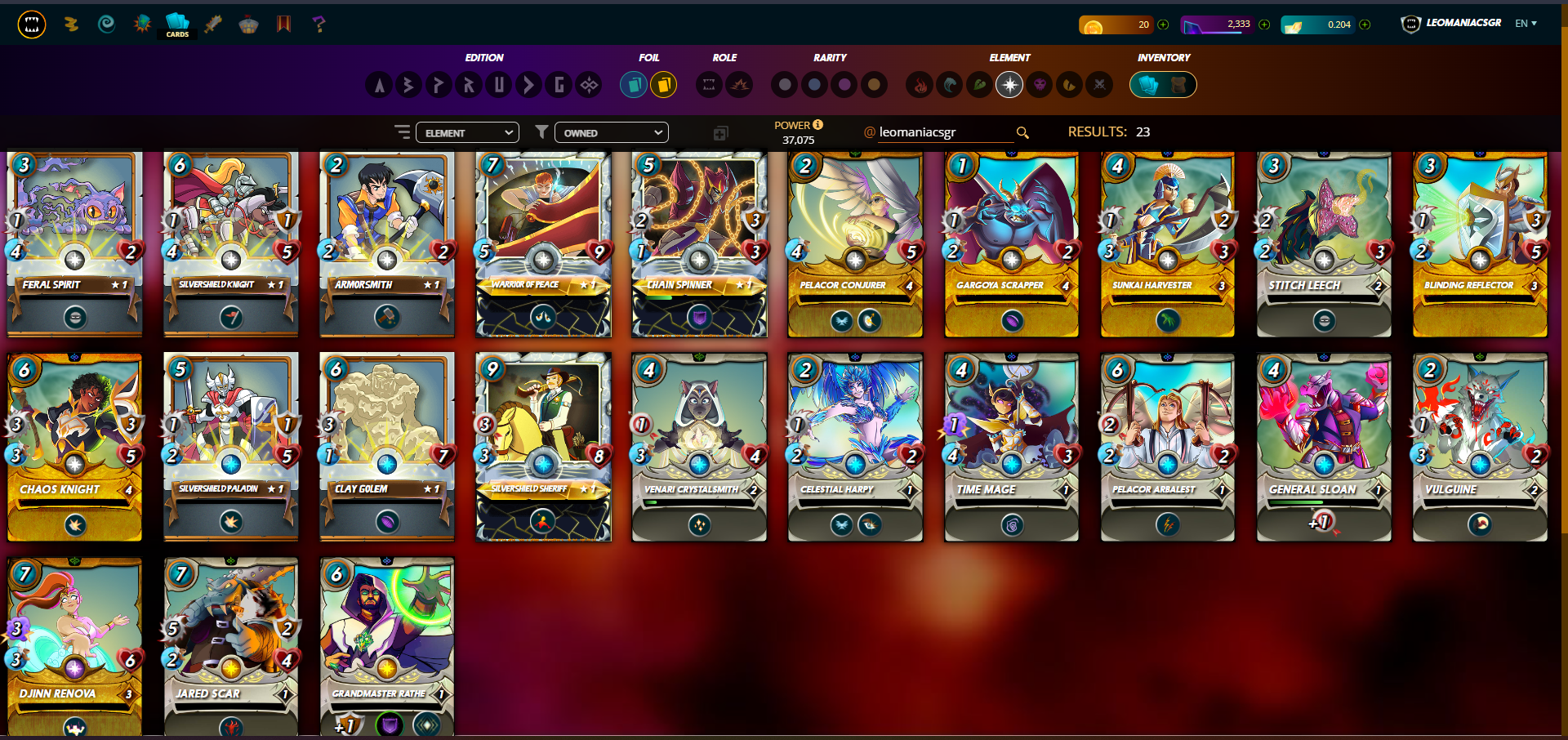 Death Splinter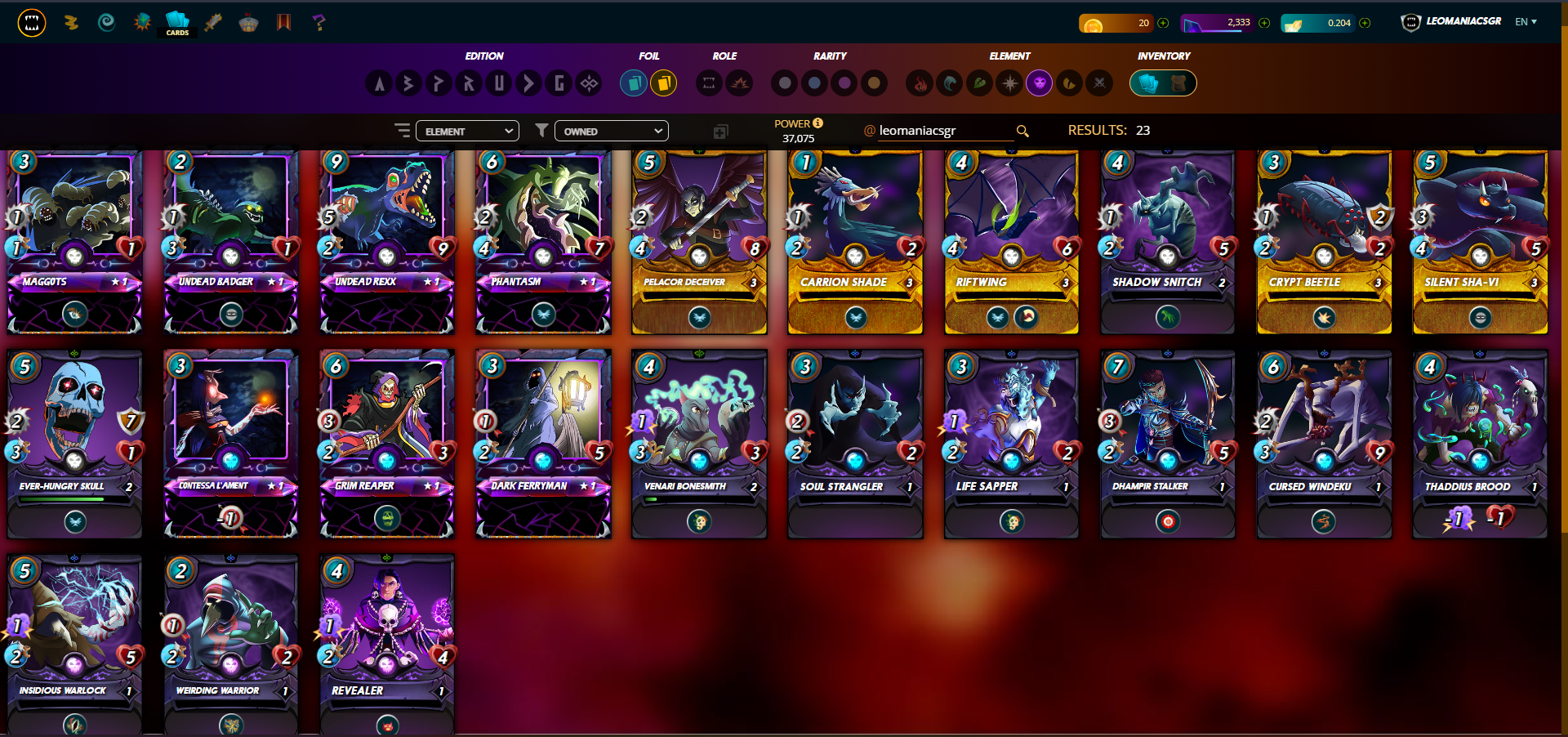 Dragons and Neutrals!!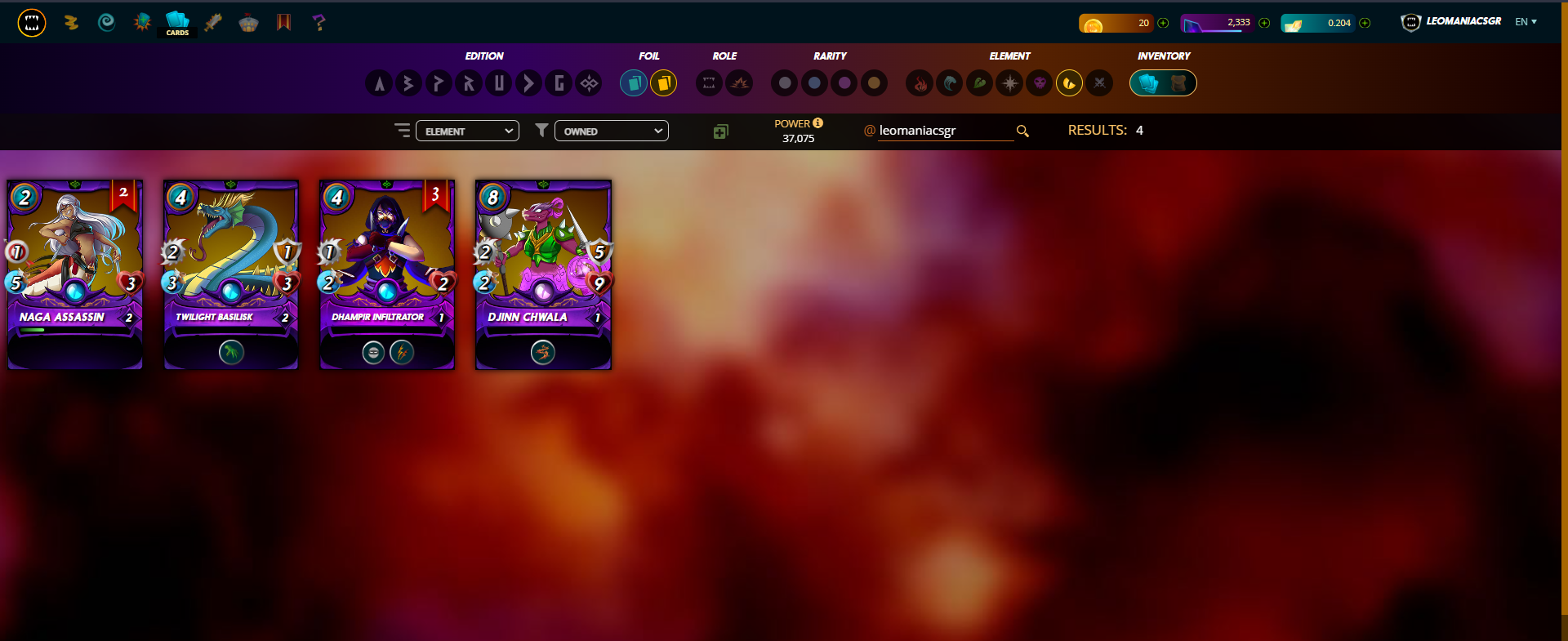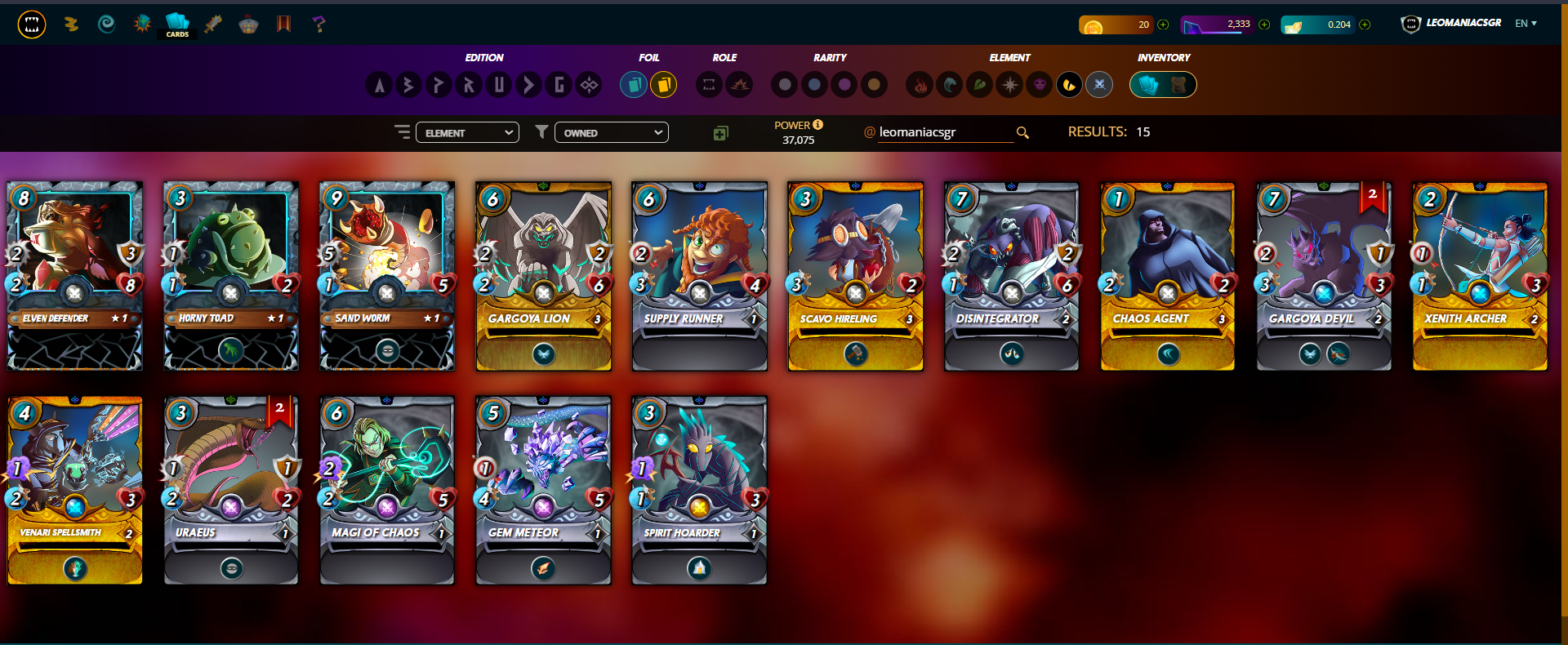 Posted Using LeoFinance Beta