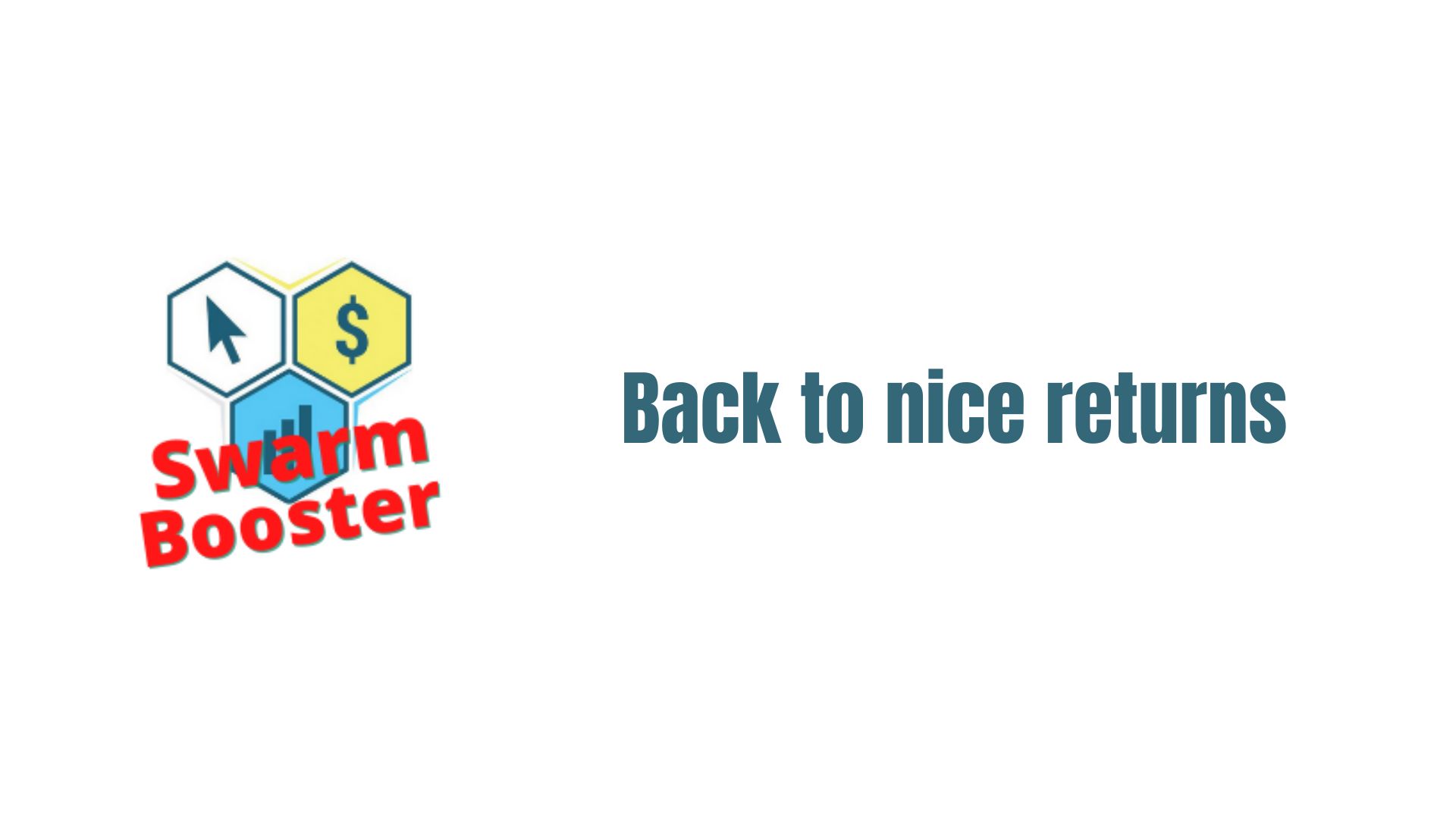 It was very interesting to follow the return for delegators of the CTPSB project during the last months. Between March and August of this year, the return for delegators was always above 9% APR. Between September and the middle of October, the APR dropped consequently because of the price decline of CTP.
On 16th of October for example, we have distributed a total of 3100 CTP dividends to delegators for one week. This represented only 6.2% APR at the time. If the delegators would have kept their CTP tokens however, today these 3100 CTP would represent 25% APR!!!
When people continue to support the project even if the CTP token is worth less, then it can pay out at a later time. Since the CTPSB project tries to compensate a possible decline of CTP value by distributing more tokens to delegators, sometimes it pays out in the long term...
This week we have paid a total 1230 CTP tokens to delegators which is a return of 10% APR. Also The APR for CTPSB holders has gone up and is again above 20% today.
The numbers of this week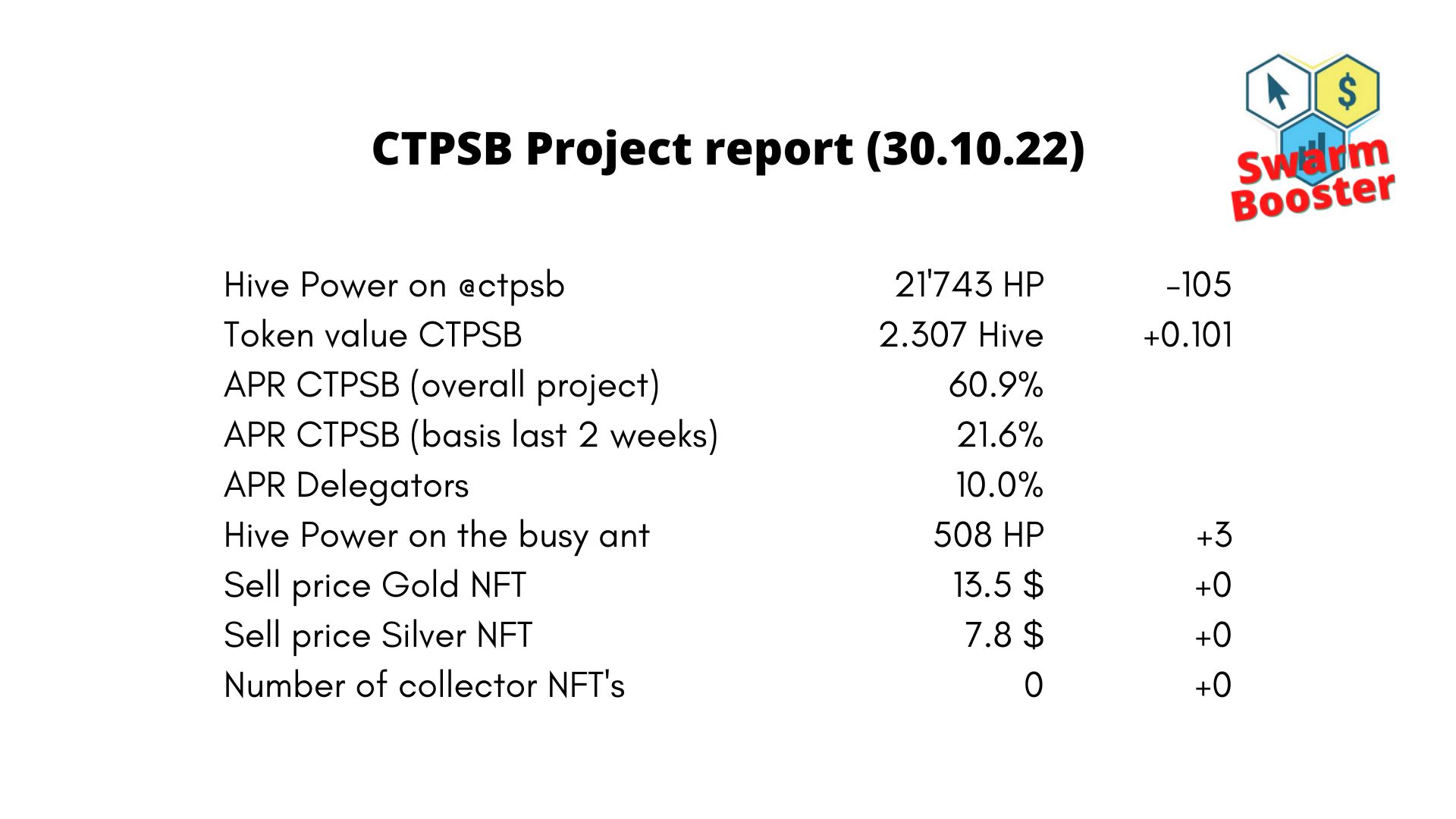 ---
Learn more about the CTP Swarm Booster:
Posted Using LeoFinance Beta