The dCrops BETA edition is finally upon us.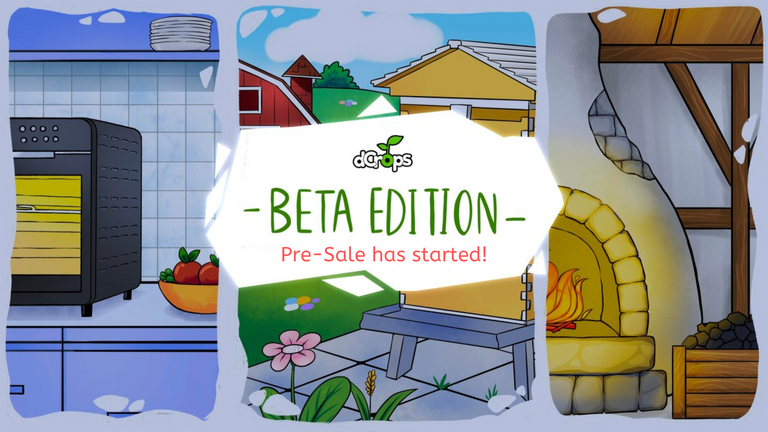 For people unfamiliar with the BETA edition or dCrops in general, please read our BETA announcement post to know more.
@lordnero has summed it up nicely for the impatient in his latest post, tl,dr:
Presale starts on July 25
Each Beta pack costs $3
You can pay with HIVE, SWAP.HIVE, HBD, SWAP.BUSD and CROP
Presale will last for 30 days maximum, or until 100k packs have been sold
Presale packs will be sold at a 10% discount, 15% if CROP tokens are used
All presale packs will be eligible for a limited-edition promo card
Bonus packs included for bulk purchases
Each unopened Beta pack adds 2k CROP Power to your stack
Top 3 presale buyers will be offered a chance to contribute to the design of 1 NPC character each
---
Why should you buy during the pre-sale?
---
There are several other perks for buying during the pre-sale.
The pre-sale packs will be sold at a 10% discount. Buying packs with $CROP tokens will give you a 15% discount.
Each pack bought in the pre-sale will be eligible for a limited edition promo card. This promo card will be exclusive to the pre-sale and will not be available in BETA packs. More details about the promo card will be revealed in a separate post later.
The top 3 buyers from the pre-sale will be able to help with designing 1 NPC character each.
1. Discounts
As explained in our announcement, there is a discount of 10% (15% if you use crop tokens) when buying packs during the pre-sale. Once the pre-sale ends, any unsold packs will be sold at their regular price along with the remaining BETA packs.
2. Limited Edition Promo Card
The promo card was revealed 3 days ago in this post.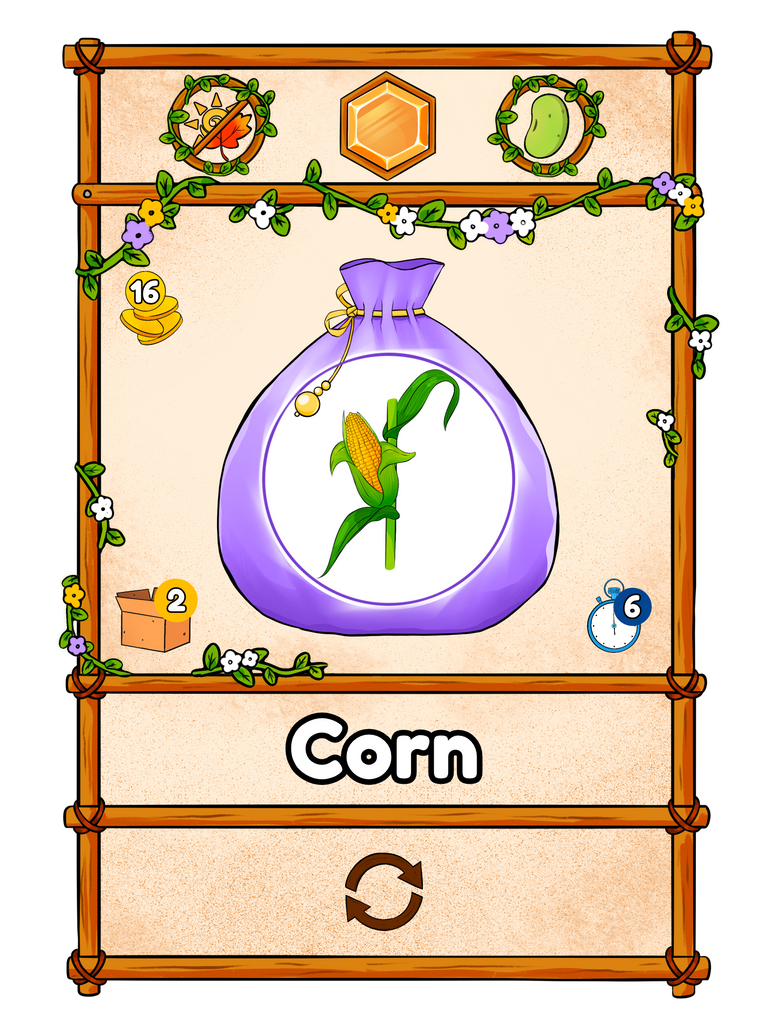 Each pack has a 0.5% chance to get a limited edition card which will not be available inside BETA packs and is exclusive to the pre-sale. Moreover, you are guaranteed to receive 1 card per 200 packs purchased on top of the base chance.
This card is one of the first multi-season cards to be introduced to the game. Get it while stocks last!
3. Top 3 buyers will help design one NPC character each
NPCs are part of an upcoming update. The top 3 buys will have the opportunity to help us design 1 NPC character each. They will have the choice to either choose from one of the 3 core NPCs: Farmer, Artisan and Chef or they can also choose to create one outside of the above 3 presets.
By design, we mean that the player will not only have a say in the visual look of the NPC, but they will also influence other aspects like rewards, dialogues etc.
Other considerations
While the base price of a pack is $3 USD. After applying the 10% discount, the price comes around to $2.7 USD. If you buy at the 2000 Pack tier, you will be getting 400 bonus packs. That would bring your price per pack to $2.25 USD per pack which means you are getting a discount of 25%.
Moreover, the chance to get legendary and epic cards in the BETA set has been increased from 0.8% to 1% for legendary and 4.2% to 5% for epic cards since there are less number of cards in each BETA pack as compared to the ALPHA edition.
Each pack will contribute towards 2000 points for your holding rewards. For the uninitiated, holding rewards given out to players holding dCrops assets. Everyday, liquid HIVE is sent to the players based on their CROP power. Your CROP power not only influences your holding rewards but also determines the number of items you get in your quest reward chest. Read more here.
---
While the pre-sale lasts, please make a note of the following:
You will not be able to open those packs before 25th August.
Withdrawing packs to hive-engine has not been enabled yet due to security reasons. The purchases will be monitored for a week after which the packs may be withdrawn to Hive-Engine.
---
dCrops is a farming simulation game on Hive. It is a play to earn game where you can earn CROP tokens by playing the game. Read our announcement to learn more.
Start playing at www.dcrops.com!
Play Now: https://www.dcrops.com
Join our discord: https://discord.gg/zeJShKkF7K
Twitter: https://twitter.com/d_crops
Posted Using LeoFinance Beta