BitCoin is over 20000$ value on BitStamp exchange. The moon seems to be closer or they play a Bull trap?!?
BitCoin is the best asset last decade in financing!
We just saw a pump on BitStamp over 20k $ value. If you read my blogs you can see I was giving you targets. Now here is what it looks like: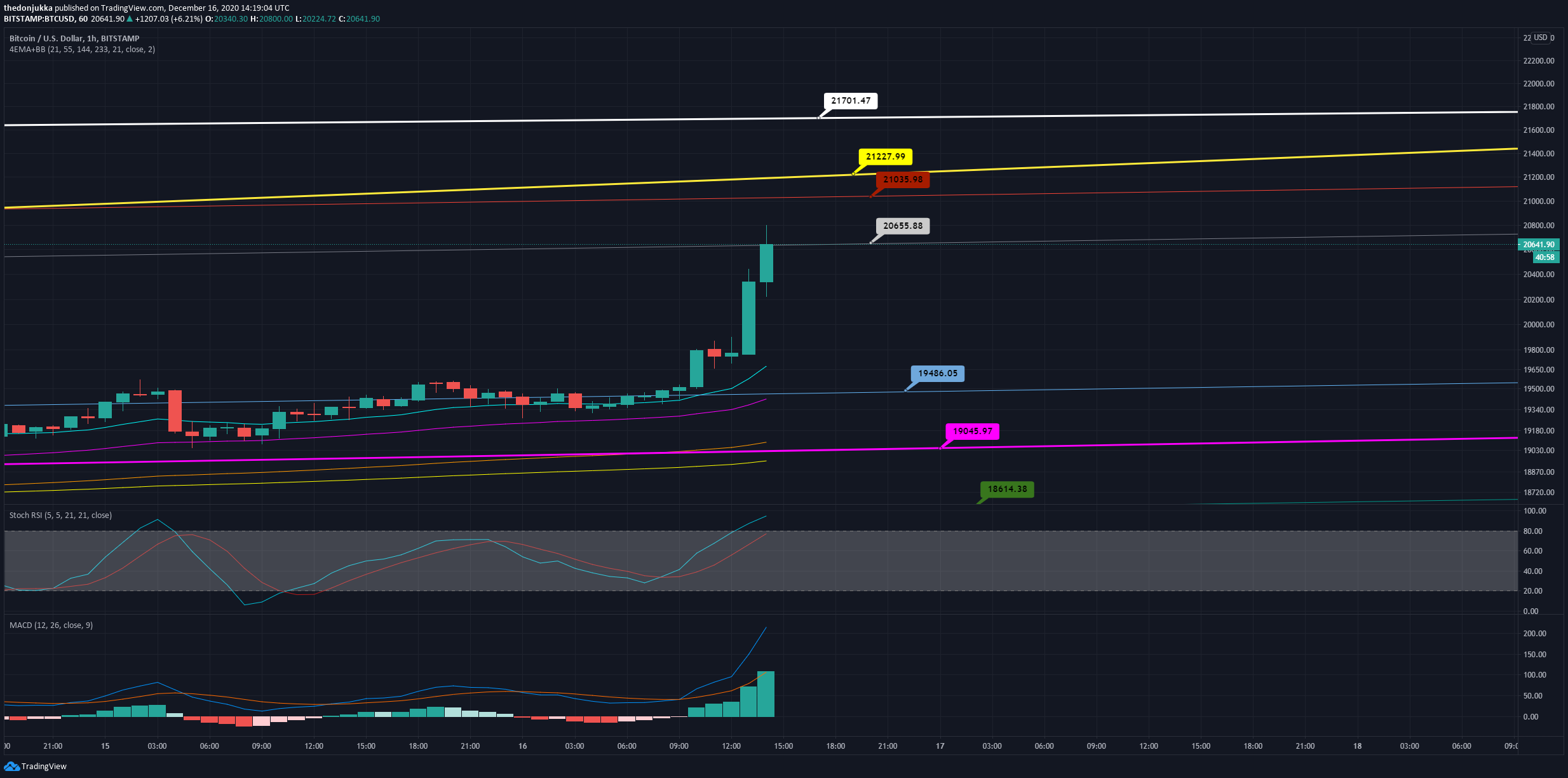 Upside targets as you can see on picture are right now at 20655$ upper on the red channel is 21035$. MAJOR resistance on yellow ring at 21228$ and if we brake the yellow ring there is white ring currently as resistance at 21701$.
If trend suddenly changes and this is a play off the year from exchanges then we will see price back to 19486$ support. But I don't see that comming due to pilots are transporting over 1mio vacines for Covid. If world leaders will help people in this pandemics We're headed to the moon. If they fail... well I don't want to mess this historical day with bad thoughts on the end.
Viva la BitCoin, viva la blockchain, viva la Homo Sapiens Sapiens!
DrJukko
Posted Using LeoFinance Beta