BITCOIN PRICE MOVEMENT AND SPECULATIONS
TARGETS FOR UP AND DOWN.
CHECK OUT MY PREVIOUS POST AND VIDEO https://leofinance.io/@drjukko/the-end-of-the-bitcoin-to-the-moon-or-is-rally-still-on
If you checked my post you can see how my TA is connected since 2011 when BitCoin is on BitStamp. Here I do most of my readings and predictions due to longest history.
Notice: I allways look at graphs in log scale!
As you can see we got a rebounce right on point where the retracement line is. There held support and currently we are on 21 exponential moving avrage. (I use Fibonacci channels, rings ,ema 21,55,144 and 233(Fib numbers) and Fib. retracement). As far as I see it we are on a thin ICE!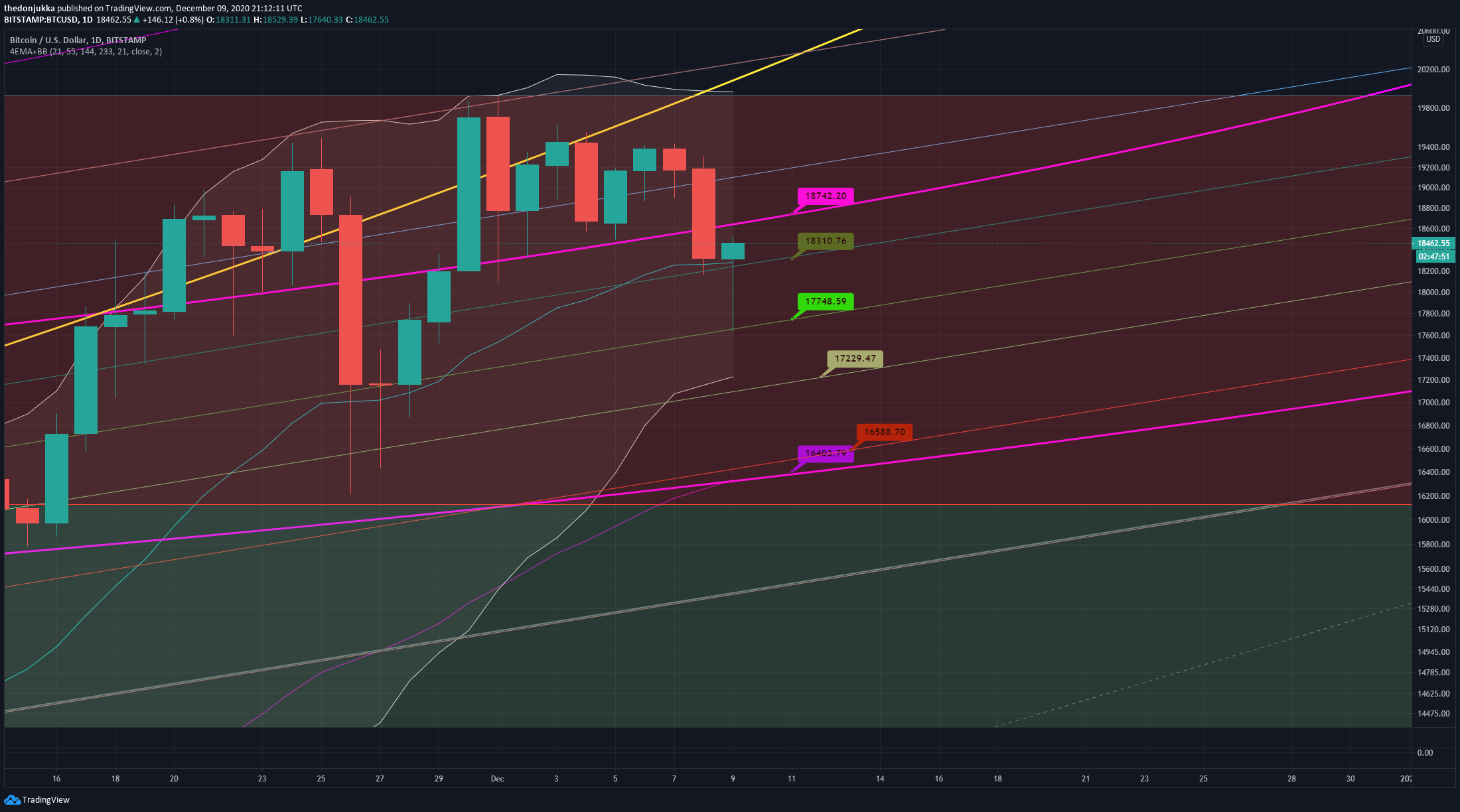 If 21EMA holds as support then we are as sure going above 20k in next days. If 21EMA doesn't hold support we are most likely test 55EMA. On the graph 55EMA is pink and if you look close enaugh you can see that is currently right on a point of connection in the lower pink ring (16400$ area).
From one point of view if we connect Fibonacci retracement from lowest point in March and highest from a week and a half you can see there could be a 0.5-0.618 correction in this scenario we are speaking about 12k area correction where is the current 233 EMA line.
Be carefull what media you trust. No one knows what will acutaly happen.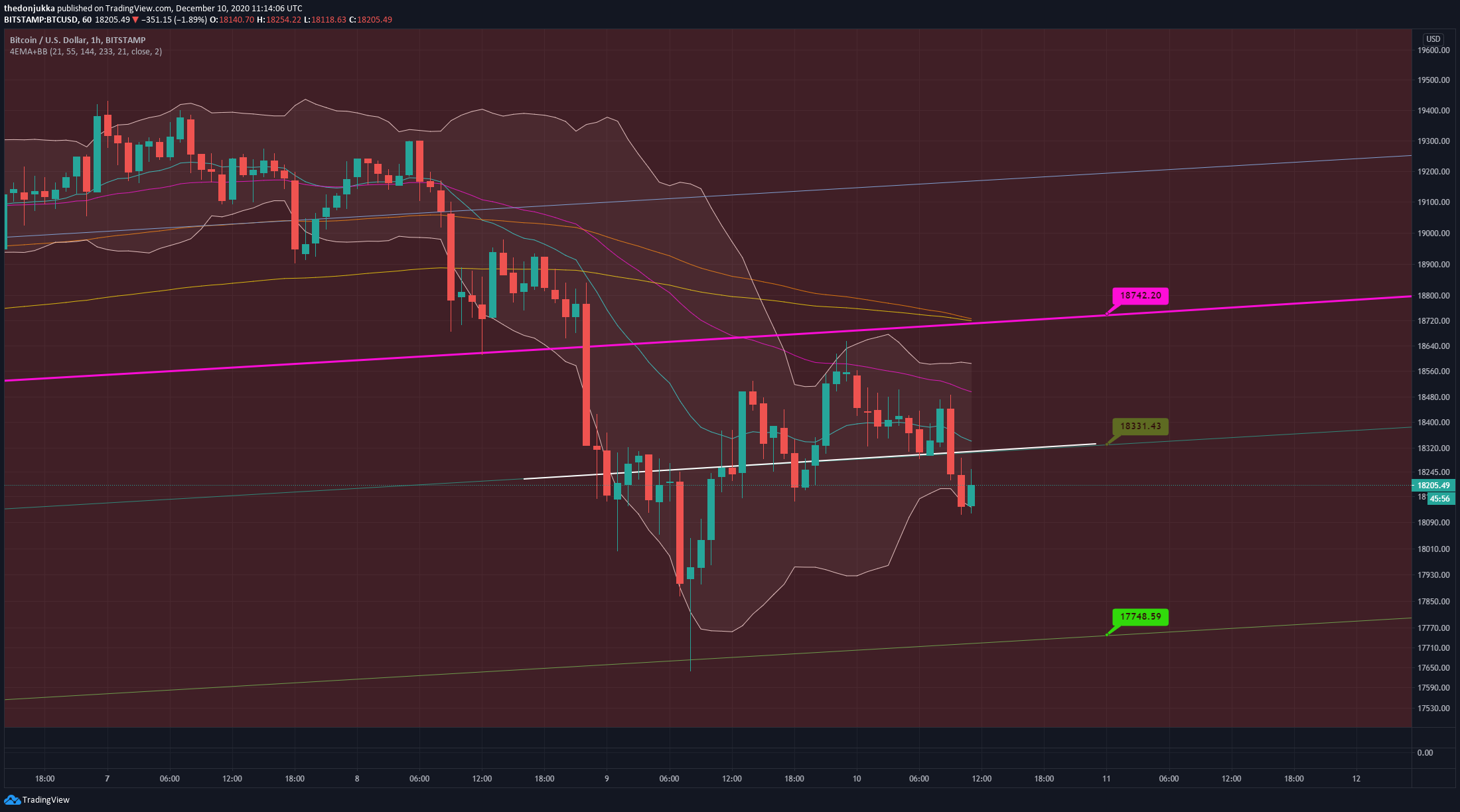 I want to share my targets and speculations and explore both options up or down. If someone say it's right I would want to know what is left XD
I hope this is helpfull for you and trades you do!
Trade smart, trade safe! Stay safe!
Carpe Diem
Dr Jukko
NOTICE: This is not a financial advice! How you trade and decide it's up to you!
Posted Using LeoFinance Beta