WANT TO BECOME BETTER TRADER? READ MY ARTICLES!
Hi my name is Tadej and friends call me Jukko... Dr. came with gaming profile but suits me in crypto to.
If you have seen my previous posts you know what methods I use to create charts. If you don't here is the list:
Fibonacci channels
Fibonacci retracement
Fibonacci circles
4 Exponential Moving avrages 21, 55, 144, 233
Those are indicators and tools I use to create charts to read. I use also MACD and Sochastic RSI.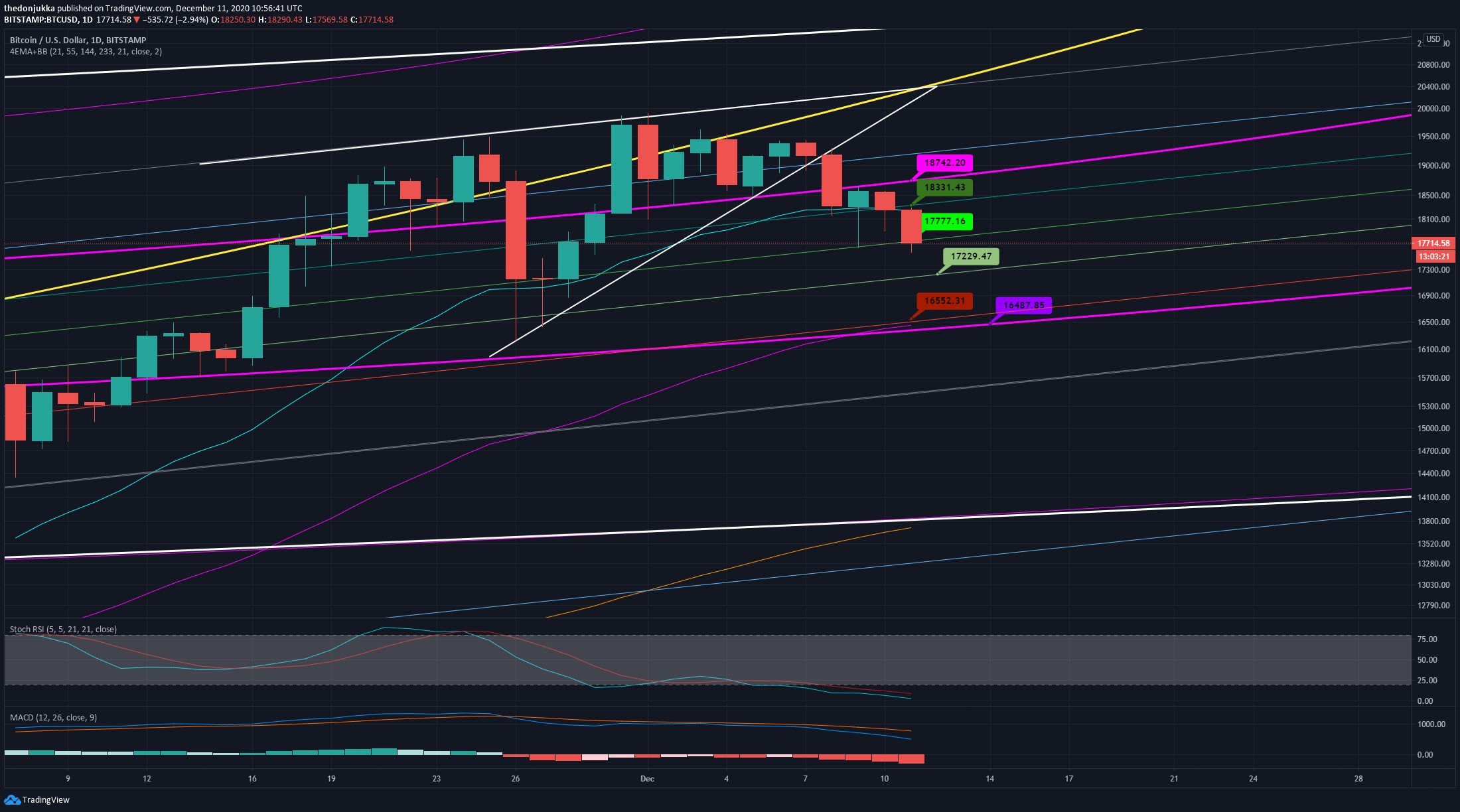 You should check my previous post about BTC:
https://leofinance.io/@drjukko/bitcoin-price-target-on-poin-again
https://leofinance.io/@drjukko/the-end-of-the-bitcoin-to-the-moon-or-is-rally-still-on
BitCoin as you can see on the picture is below daily 21 EMA There is also the 55 EMA I was pointing out that is on a 16500$ area where the purple Fibonacci ring is currently as support. MACD is still red and Stoch RSI is below 20.
As in previous post I said: If 21EMa does not hold we're most likely to go to test 55EMa if 55 doesn't hold we're going to area of 144EMa.
For daily traders here you have chart on 1h. Here you have close up of what is happening and I give you my targets of supports and resistances.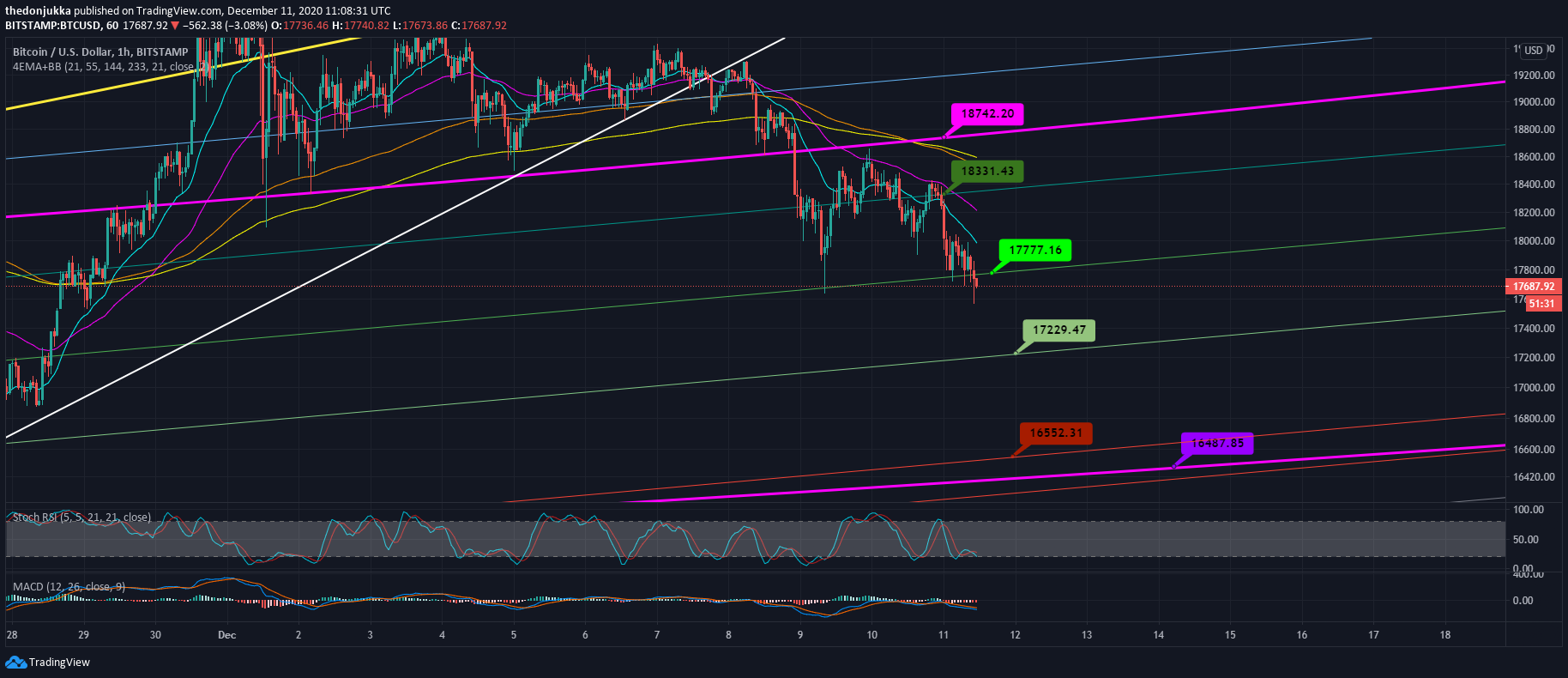 NOTICE: This is not a financial advice! I'm simply sharing my thoughts of what my speculations are!
Trade safe, take profits and stay safe!
Carpe Diem!
Dr Jukko
Posted Using LeoFinance Beta