BitCoin/USD and ETH/BTC price targets for trading.
Hello in weekend we saw one again how percise are my targets. I'm not telling you where the price will go! I'm giving you upside and downside targets so you know when to stop your trade on time and take your profits.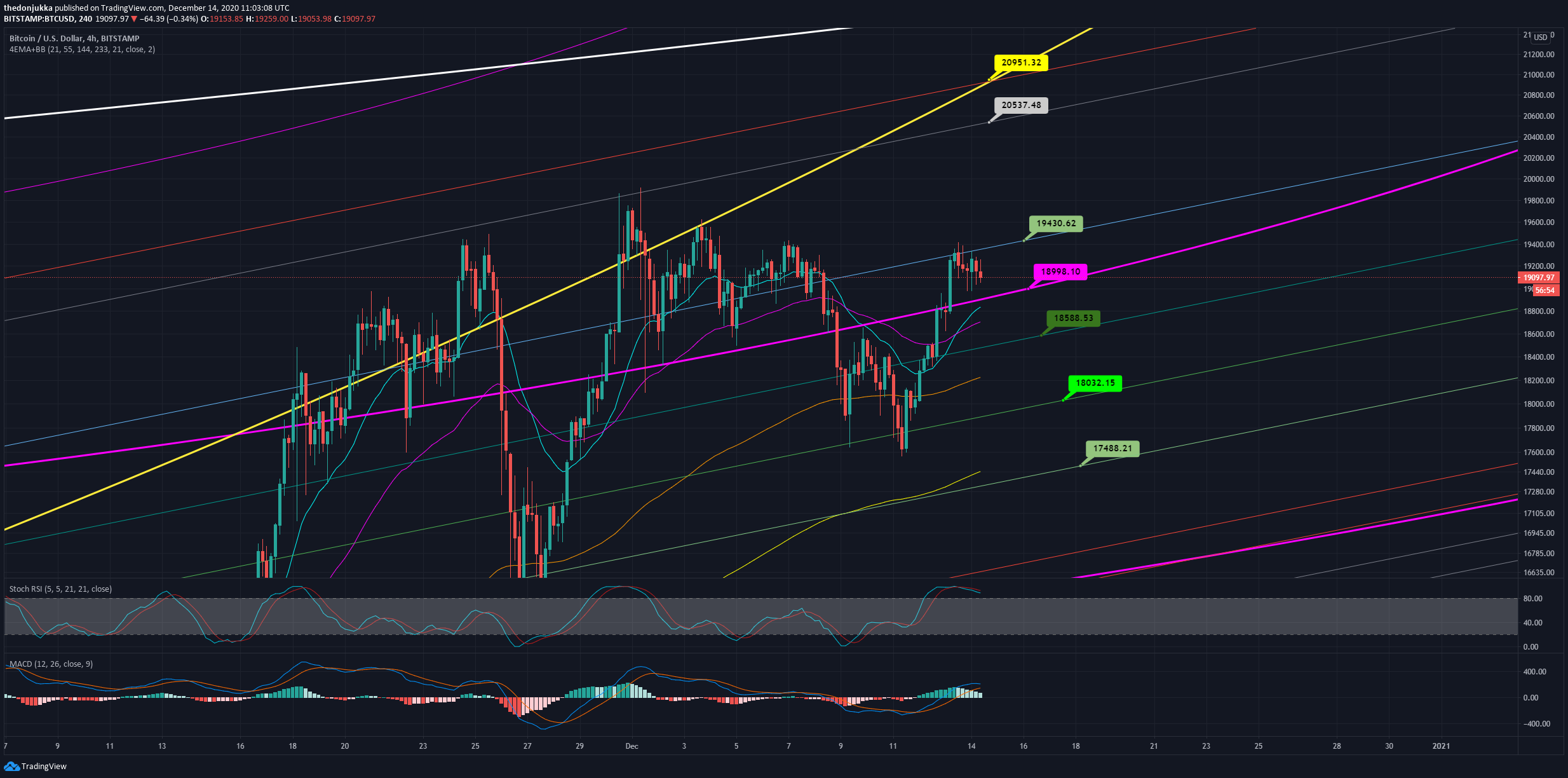 BitCoin has been pumped up and now is above the purple ring. The price has hitted the blue line where is allot of resistance. If the puprple ring hold support on 18990$ then is most likely to see another pump maybe this time above 20k. 1st major resistance: 20537$ and second on yellow ring 20951$. If support on puprle ring doens't hold we are headed back to 18588$, 18k$ or even down to 17488$.
Let's look what ETHEREUM is doing in BitCoin price:
If we look RSI and MACD it look's like it's going to 0.0293Btc area. I susspect that ETH will hit the pivot ring in next 10-25 days and I think it's going to be pump in BTC price.
Downside targets: 0.0293BTC; 0.02975BTC; current: 0.0302BTC
Upside targets: 0.0312BTC; 0.0329BTC and 0.0338BTC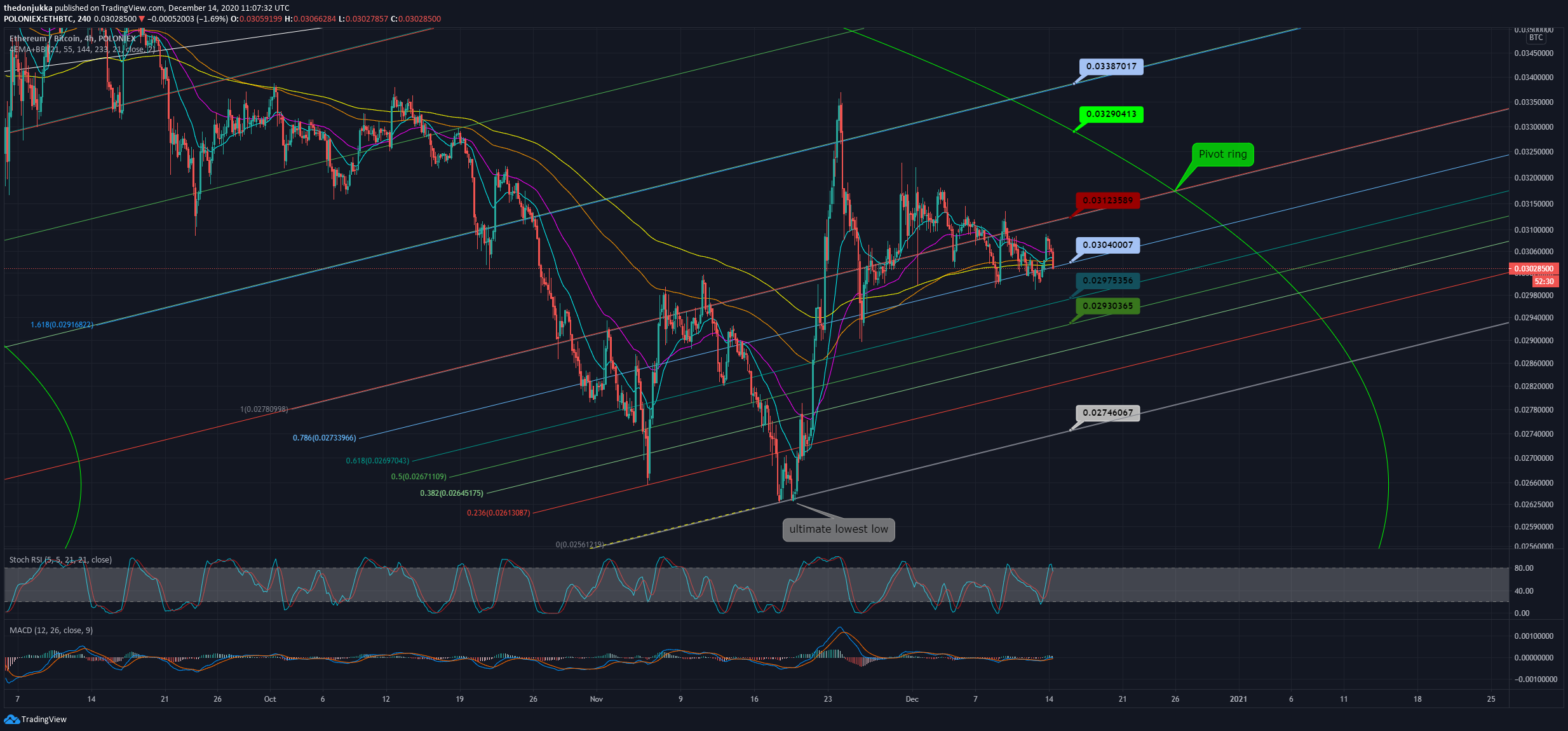 NOTICE: This is not a financial advice! You trade on your own risk!
Carpe Diem
Dr Jukko
Posted Using LeoFinance Beta