The move to 100000 USD is playing out exactly as I foresaw it in 2013 - before anyone had even heard of Bitcoin.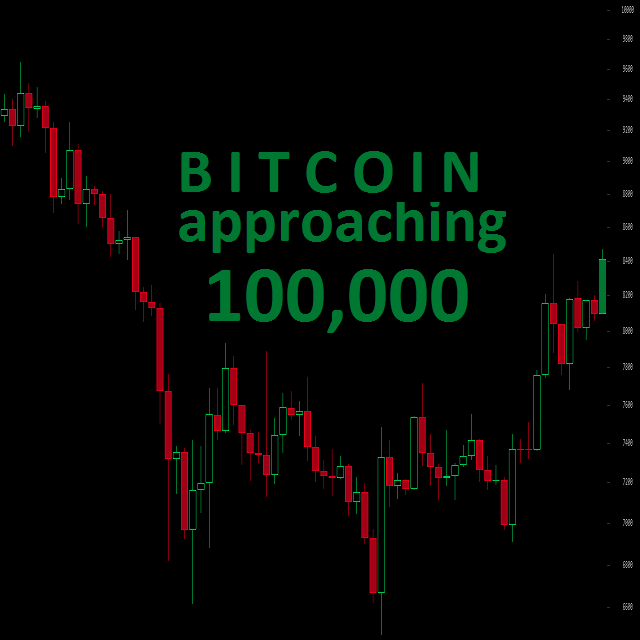 Today's move to 8400 is confirmation that the recent move up established the market bottom at Christmas, around 6400. I don't believe we're ever going to see those prices again.
Not sure? Check out the entire crypto market over the past several years. Where's this going?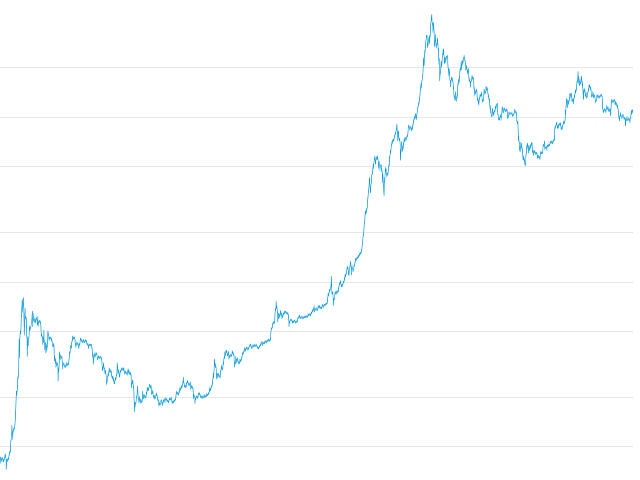 I'll draw in the trend, for those who can't see it: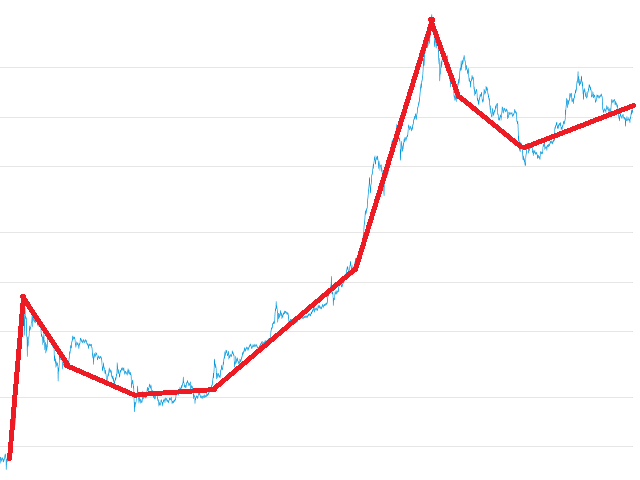 Simplified even further: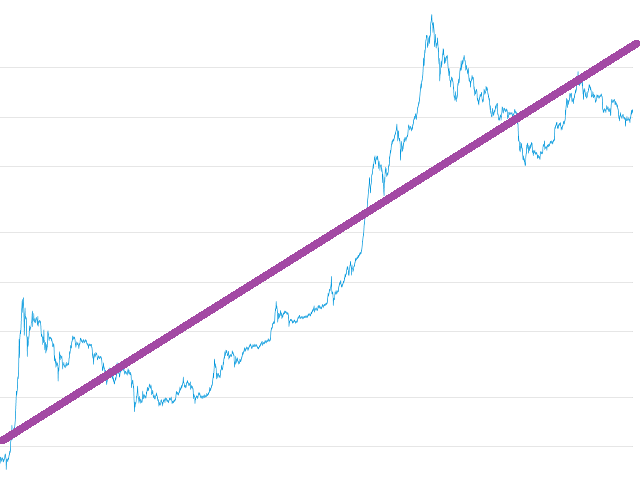 I've already established that if Bitcoin returns to 10000, there's a clear path to 20000. That's even more true after the recent dip than it was when I first said it. Once we hit 10k, expect 20k almost right away - the pressure is building, and the crypto bull born in 2011 didn't die in 2019. If anything, this is just the beginning.
Here's one of dozens of prophetic visuals I've used, this one 8 months ago in this post: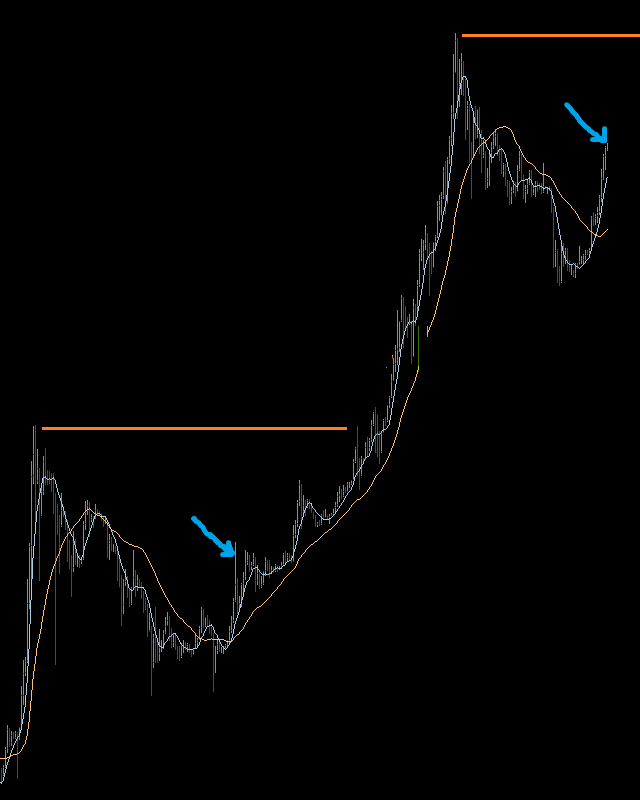 Back then (8 months ago) I said "Now at 9000 USD, we're due for a correction (perhaps back to about 5000), before going very much higher. Will it happen today? Probably not, but it's coming soon."
I was right. After one more leg up to 13k, we had that major retracement, all the way back to 6400. Now that we've had confirmation the pullback's over, 10k - then 20k - will happen within months.
And as predicted in mid 2018, 2020 will be the year we see new highs. 100000 is the target range that comes to mind.
DRutter: Crypto's best-kept secret
I was telling people about Bitcoin on YouTube when the price was literally one cent. And I've been able to see the Bitcoin chart in advance since $50 (anybody remember Cyprus?). Every move up, every move down, every top and bottom, every major date, and the overall trends - I've predicted it all nonstop for 7 years. I'm the best-kept secret in the crypto world. Hundreds of other commentators have appeared since 2017 or so, some of them now with millions of followers, many of them rich from selling newsletters or subscriptions to their podcasts. I've never made a cent from my knowledge, and perhaps that's why nobody knows of me - because people only want to follow somebody who appears to be rich and 'successful'. Another reason might be that I also talk about cannabis. Someone recently told me they loved my crypto coverage, but couldn't subscribe to me because they were incompatible with my other topics.
Despite being unknown, NOBODY comes anywhere near my track record. Through 100+ prediction videos and articles, I've been trying to help others by showing them what's coming next, but nobody listens. The more right I am, the more precisely I predict what's coming next (or years ahead) on the chart, the less views and interactions I get. It's like I'm cursed to be right... but also ignored by everyone.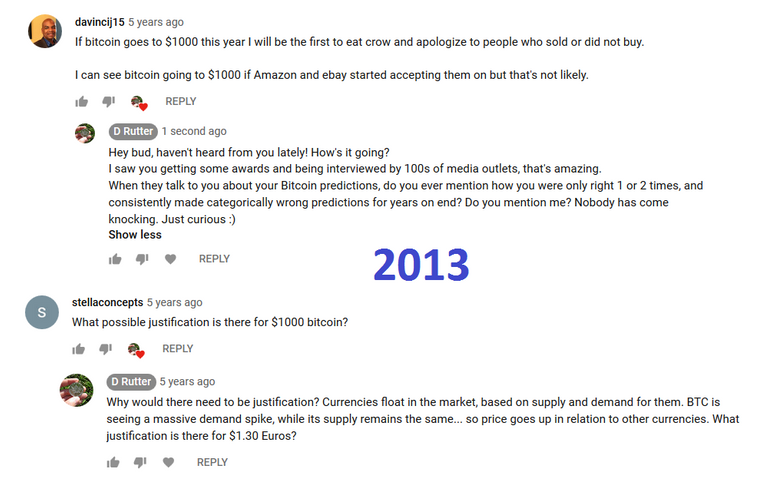 They say the blockchain is forever. If that's true, there's a chance that someday, someone will read my articles and watch my videos, and realize I could predict the future. I'd much prefer it happen while it can still make a difference, though.
Is anyone there? Anyone at all?
DRutter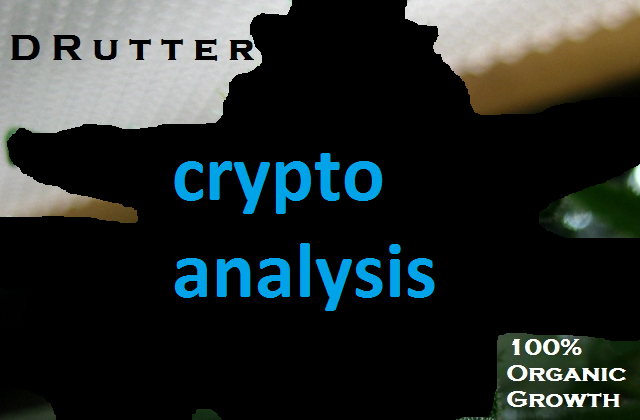 ---
Posted via Steemleo | A Decentralized Community for Investors