Bitcoin and the crypto world has gone a little quiet in recent weeks, but it appears that things are about to change.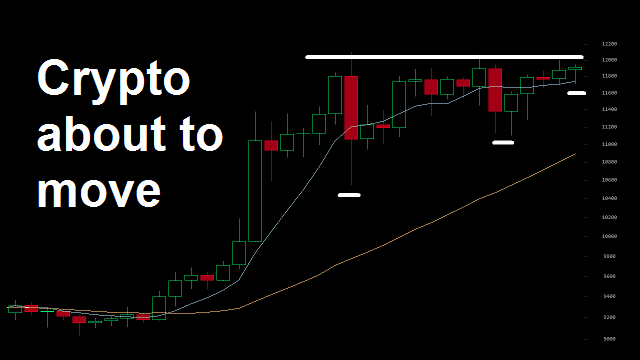 That's a BTC daily chart (each bar is one day of price action), and it tells me that the price is about to change. It's just under 12k right now, and within the next couple days or so, it looks like there's going to be a burst of volume and a sudden change in price.
Which direction?
The chart hints to me that it's more likely to be an upward move than a downward one.
The price has consolidated along an upward resistance level of 12,000 USD, while making higher lows. This tends to be a bullish indicator.
The previous direction of the market is upward, and a resumption of that move is most likely.
Also, the price action in recent weeks feels a lot like 2017 to me. Price remains well above the 18-period-moving-average, and any corrections tend to be through time, rather than through price. Up, sideways, up, down a bit, up a lot, sideways, up, etc. Maaaybe we'll see a proper pullback (even down to 10k?), but I expect 2020 to continue to be very good for cryptos - and for gold and silver bullion.
Christmas is my next time target for Bitcoin - something significant will happen on the price chart around the end of this year. Perhaps that's when we'll break through the 20k all-time-high?
DRutter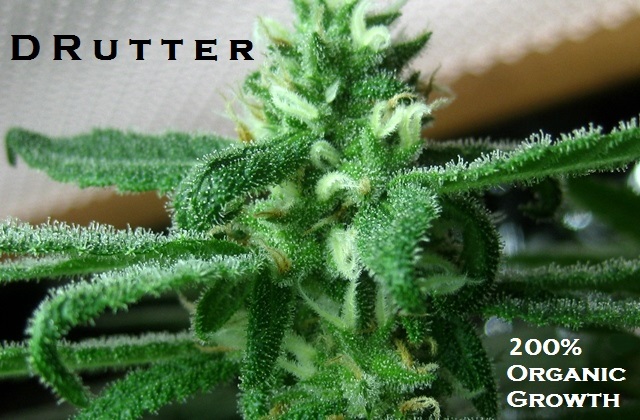 Posted Using LeoFinance