Here's a chart I haven't seen anyone doing before, showing the STEEM price from day 1 until the big Fork/Split, merged with the HIVE price from that point until present, standardized and presented in logarithmic scale against both USD and BTC. Enjoy.
It may be useful for those of us who began our journal at some point along the STEEM timeline, and then converted some or all of our tokens into HIVE.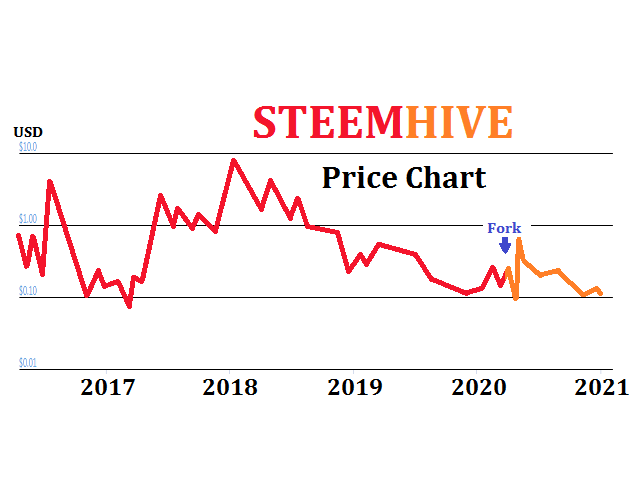 The fork is marked in blue, and the price bar turns from red to orange at that point (April 2020).
The price has ranged between 8 cents and 8 dollars over the first five years of this currency.
Since the Fork, HIVE has been declining and testing the 10 cent point. It currently sits at $0.108 USD.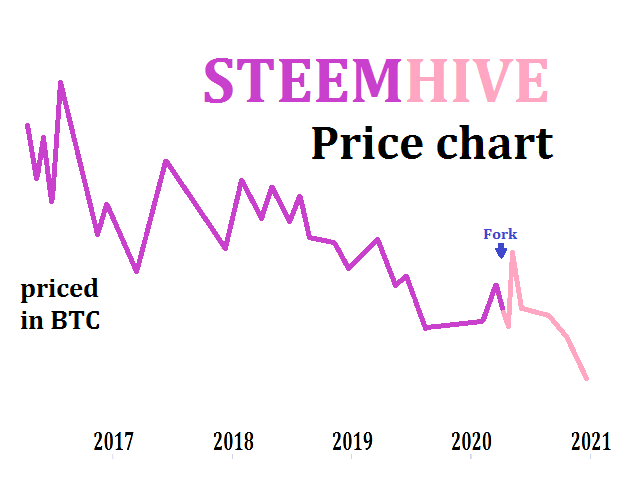 Here we see that there has never been a better time to buy (from BTC) and power up than RIGHT NOW! (And conversely, for those of us whose exit plan is to sell for BTC, now is the worst point in history to do so.)
This chart shows HIVE is continuing the slide began by STEEM. It has been a choppy but continuous decline for half a decade, and no end in sight. Anyone converting HIVE or STEEM for BTC is attempting to catch a falling knife.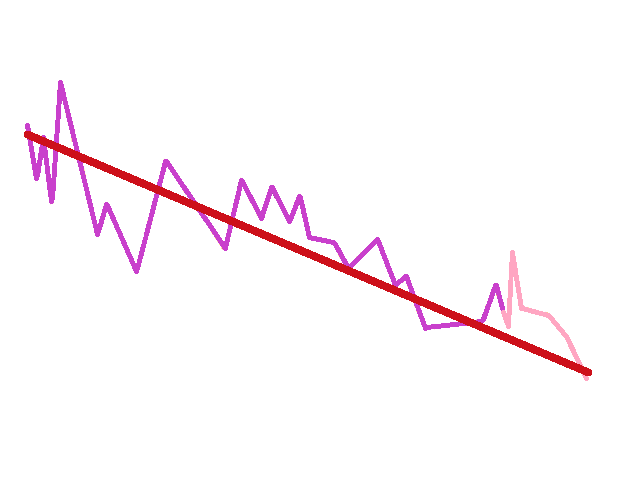 Not a lot of deviation from a straight line down from day 1 to today.
As Bitcoin heads for the 6 and then 7 digits, will HIVE's boat rise with the tide? If so, will it rise enough to flatten out this 5 year slide? Or will the drain continue?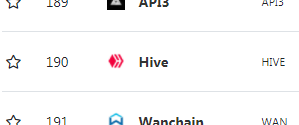 From top 10 when I arrived in 2017, to #190 today, HIVE continues to lose ground against the rest of the pack, both during bear and bull markets.
Hopefully this analysis has provided some useful information or shown you the data in a new way.
How about you? Did you make any large purchases or conversions to STEEM/HIVE? At what price did you earn or buy most of your holdings? What are your thoughts on the current and future price? Good luck and merry Christmas.
DRutter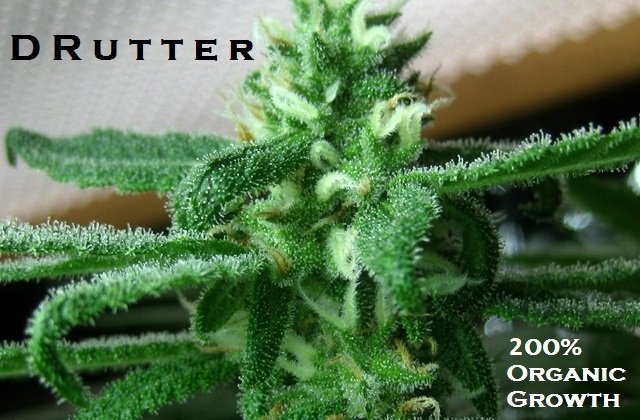 Posted Using LeoFinance Beta