I have been on hive for a few years now, I have also managed to collect a decent amount of Hive which is mostly powered up.
But when I saw this giant green candle a few days ago I knew it was time to sell the liquid HIVE i had.
It was the perfect setup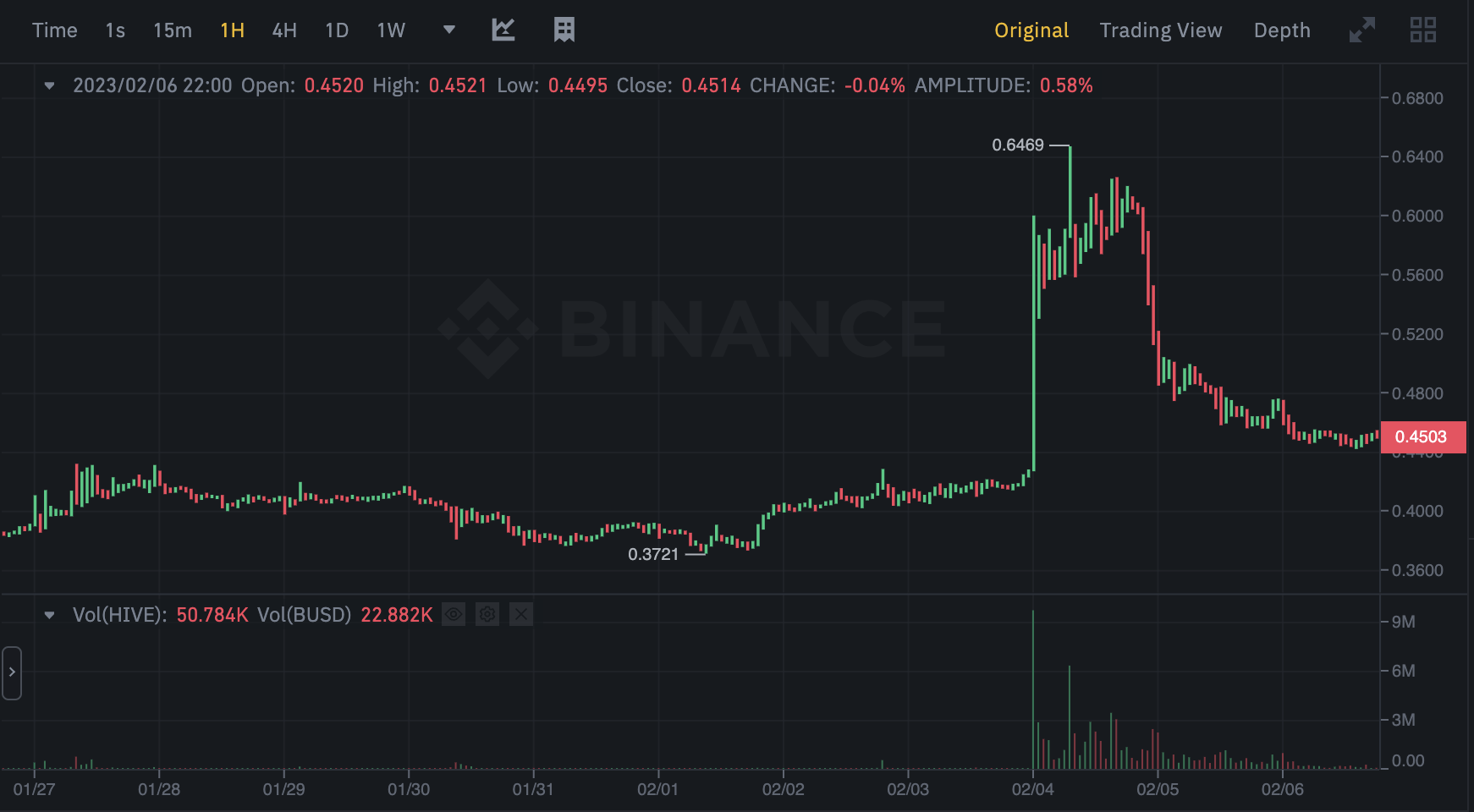 Why, well I knew for sure that I would not be the only one and that that beautiful green candle would be followed by a red one at some point. And sure enough
888 was sent to Binance and market sold.
And now, 2 days later I am happily buying back 1227.
Not a bad swing trade.
I do not know why this happened but in all these years of seeing these things I learned that this was not natural growth
The best way up for me is a slope, as it is more sustainable and usually the way down is sadly the elevator.
Anyway I am happy with my haul and if there is anyone else that wants to do a big market purchase, be my guest :-)
I would love to turn that 1227 into 1834
Posted Using LeoFinance Beta