Actifit was one of the first projects to reward people for moving. They started the Move-to-Earn a few years back but it never really took off.
In the beginning, I delegated some of my Steem/Hive to the project and as such got rewarded with a nice amount of AFIT token

These accumulated in the long run and ever since they put them int their own wallet the tokens did not really show up on Hive-Engine anymore. Only the AFITX, the governance token, is on H-E and even those did not really hold a lot of value. So the stack slowly grew in the background with curation and delegation.
The tokenomics are very vague:
the rewards can be used to buy some physical gym items as a token sink but there is little reporting on what that brings.
You can stake to earn more tokens
Now that Stepn is big the Afit project is capitalizing on the hype and has grown big in the last few months.
Suddenly in December there was an AFIT token on BSC with no possibility to migrate Hive/Steem based tokens there. Which led to a crazy price rise on BSC and almost no movement on Hive.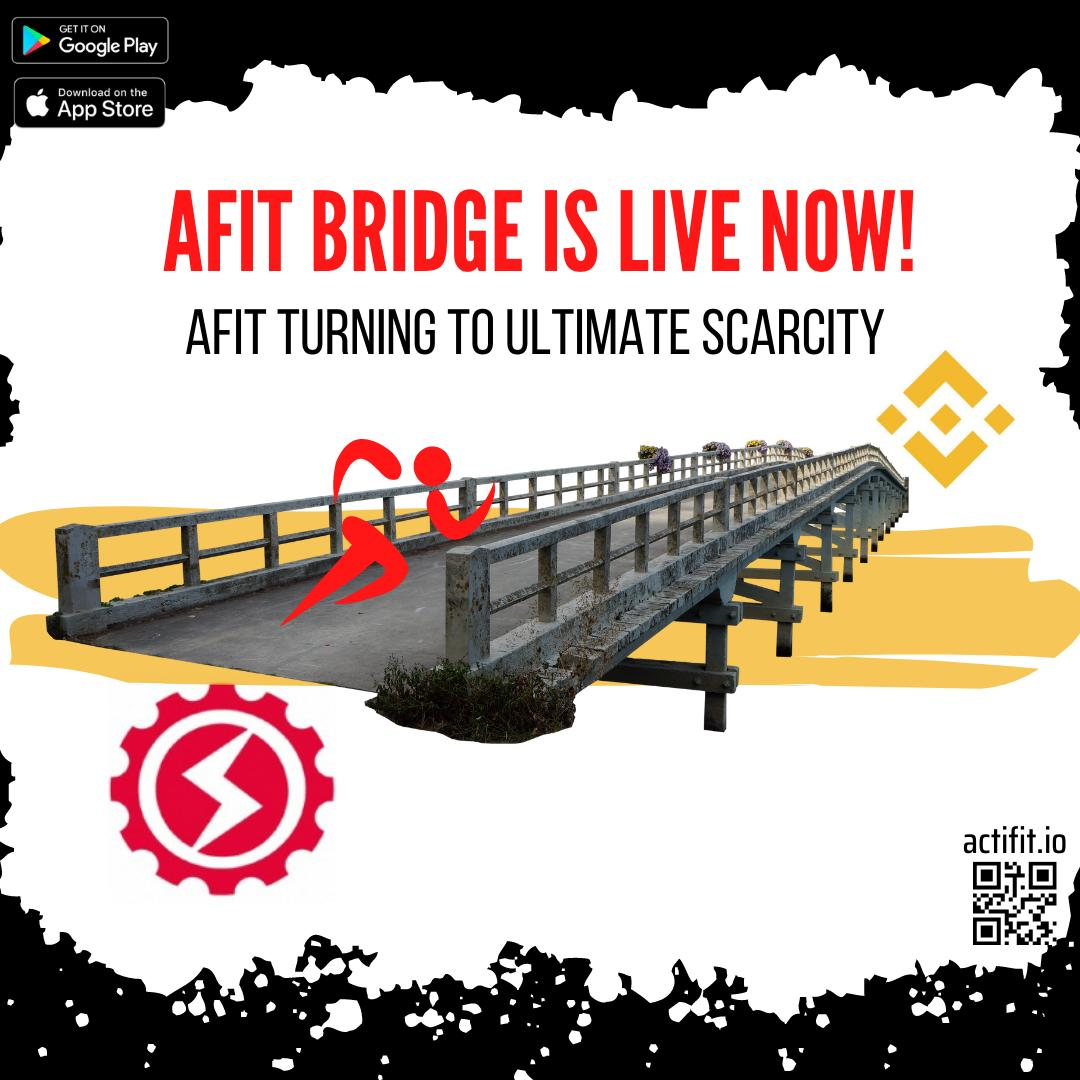 Last week there was a bridge created which is a good thing but the Team makes you to lock up your HBD a Pool system. So there is no way to cash out some of the BAFIT tokens without forfitting on the HBD.
The bridge is accessible under your wallet at https://actifit.io/wallet.
These are their Ransom conditions
In order to move AFIT tokens, you need to transfer/lock AFIT+HBD pair on hive-engine side. The rate at which AFIT+HBD gets locked is 10-1 of your AFIT. For instance, to send over 50 AFIT, you need to send along 5 HBD. The rate will be revisited/reassessed on a monthly basis as the AFIT pricing across chains adjusts.
You can later redeem your HBD by transferring back the AFIT amount from BSC to Hive-engine, following a minimum lockup period of 1 week (2nd route of the bridge yet to be implemented as mentioned above).
You can perform one transfer per day.
The min amount that can be transferred is 50 AFIT, and the max is 10,000 AFIT.
For every transfer, 1 HBD is deducted as fees, or 1% of HBD value, whichever is greater.
So basically you can transfer to BSC where the value is greater for the token but you cannot arbitrage without forfeiting the HBD. The team says you still own the token but it's just in their wallet earning 20% (of which they keep half). But if the goal is selling some of your tokens then you are giving away the HBD as well in essence.
I get that the team wants to keep the token price up to and that allowing full access to the majority of the tokens (which are on HIVE) to access the BSC market would create a massive dump in BAFIT price.
I also postulate that this is not the way to go about fixing this.
Now I personally feel royally screwed along with a lot of others who supported the project in the beginning.
Posted Using LeoFinance Beta