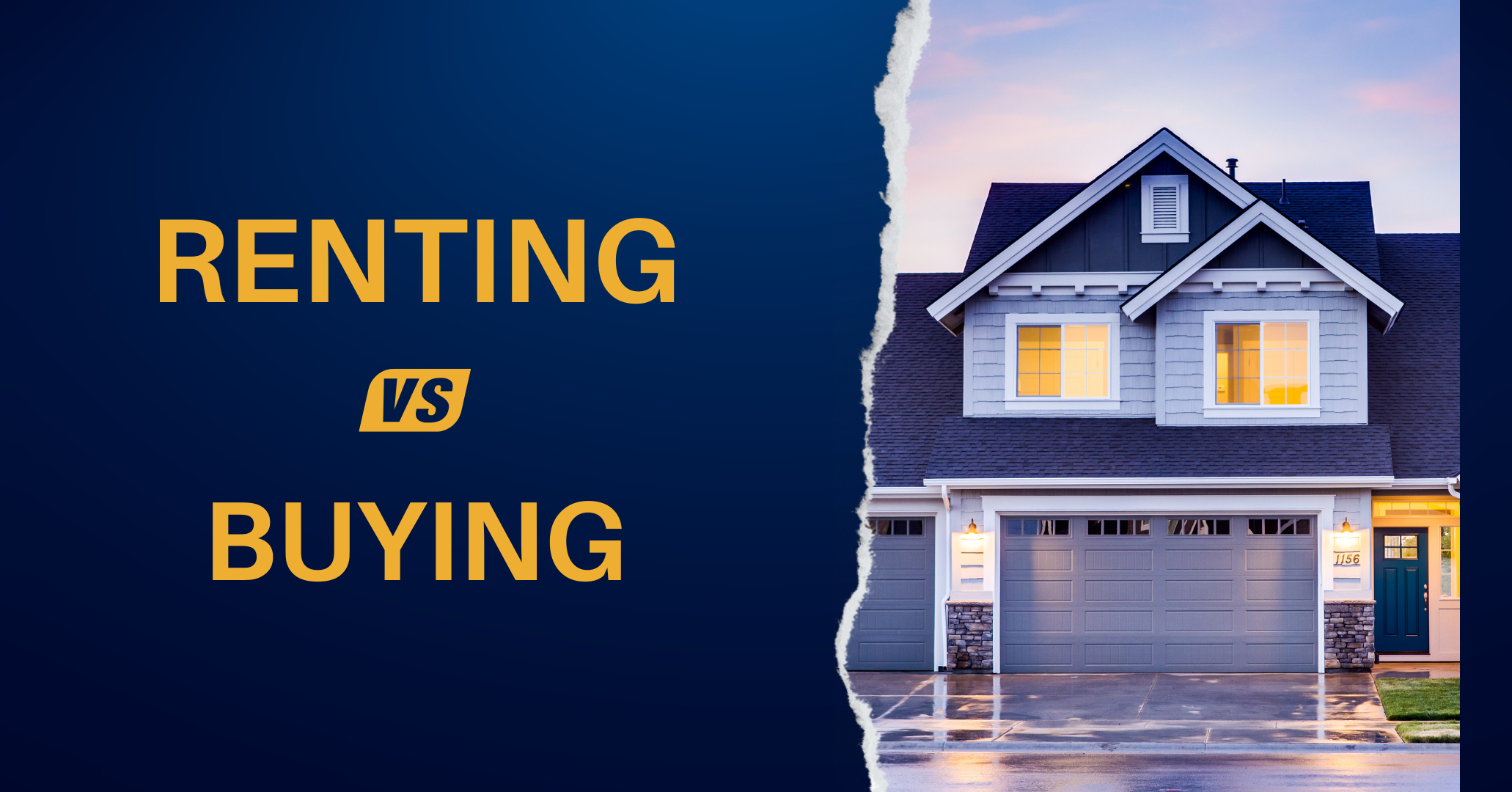 ---
Whether you're a first-time home buyer, or just looking to relocate, the decision of whether to rent or buy a home is one that shouldn't be made lightly. Both options have significant financial and lifestyle implications and both have pros and cons. So, how do you know which one is right for your situation? In this article I'll outline five questions that can help guide your decision:
How long do you plan on staying in one place?
If you have a short-term plan, renting is likely the best option. If you're planning on staying in one place for less than three years, it's almost always better to rent, because homeownership costs are usually higher than rental costs over short periods of time.
Renting offers flexibility and freedom that owning doesn't offer: if something changes in your life (a job transfer or change of heart), renting makes it easy for you to pick up and leave without worrying about selling a home first. I am telling you from personal experience, selling a home is a huge fucking pain in the ass!
If you're unsure whether buying or renting is right for you long term, consider "rentvesting." This means buying an investment property while continuing to rent out your primary residence until such time as it makes sense financially—or emotionally—to buy another house.
What are your finances like?
Whether you're just starting out as a young adult, or have been working for years and are ready to settle down, it's essential to understand your financial situation before deciding whether or not it makes sense for you to buy a home.
You should consider how much money you make, how much debt you already have (including student loans or others), and your financial goals.
If you plan on buying a home soon, be sure to factor in the cost of the interior, maintenance, and repairs into your budget as well.
What does the real estate market look like?
What does the real estate market look like where you live, and how does that affect the value of your home?
How does this affect the rental market?
What am I looking for in a home?
What kind of home would you like to live in?
Location, size, price, and amenities.
Do you want to be close to public transportation or do you want your own car?
Do you want a quiet neighborhood or one with lots of activity?
How big is the yard that appeals to you?
Garage or store room
Where does it need the most work (the exterior or the interior)?
Is renting or buying right for me?
If you are not sure what kind of home you want, renting may be a good option for you. Renting gives you the opportunity to try out different neighborhoods and see which ones work for your lifestyle. Asking friends about their favorite neighborhoods can also help narrow down which areas might be right for your needs. Renting is ideal if there are extenuating circumstances that make buying difficult, such as low credit or not having enough money saved up yet.
Conclusion
Buying a home is a big decision, and it isn't one that should be made lightly, It require careful consideration of your unique situation:
Consider all of the factors before you decide whether to rent or buy!
Be sure to do your research. Due diligence is necessary!
Make sure you understand the financial implications of buying.
Be sure to consider your future plans and where you want to be in 5 years.
---
Follow: https://leofinance.io/@finguru
Twitter: https://twitter.com/finguru6
Discord: finguru#4062
---
Not financial advice. For infotainment purposes only.
Posted Using LeoFinance Beta