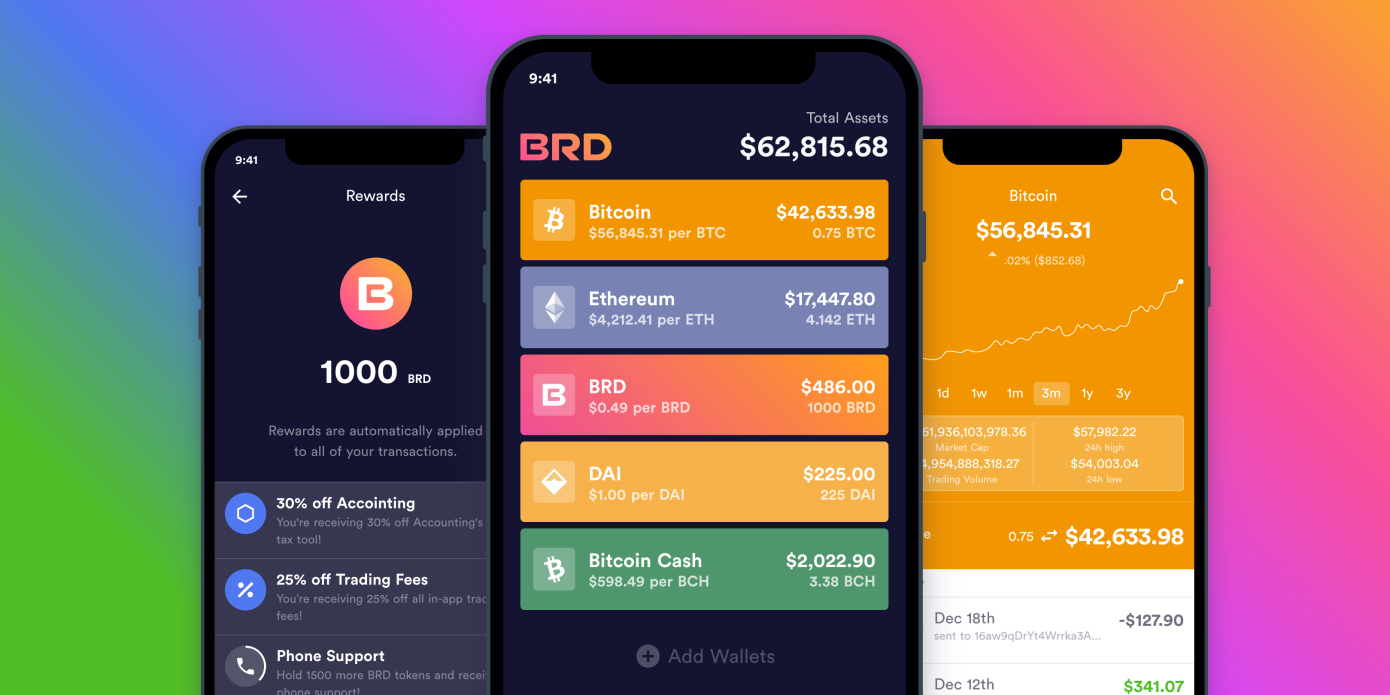 If you read my previous post, I mentioned how Hive was going to pay for my new iPhone. Due to Apple stores not having the latest iPhones in stores, I had to order it online. Finally, it arrived today. My first impressions of the phone aren't that great. It is big, it is heavy, and it is bulky. This is why I prefer shopping in person and seeing the products before buying. In this case I had no other option. I needed to upgrade for dual sim feature and improve the services with 5g. Other than that it is a decent device, and maybe I will get used to its bulkiness. I had a similar experience in the past too.
I started transferring data from the old phone to the new one. Apple devices are usually great in transferring data either from iCloud or from device to device. My understand was that state of the phone would be stored or saved somehow and all of that would be applied to the new device. The switch to the new phone would be seamless, I would continue using the new device as if nothing has changed. These were my expectations. But I still was concerned about crypto wallets and the assets I had stored on my phone.
Once the transfer completed, next step was to transfer the services. But right before that, the old phone showed an option to erase all data and prepare it for the new use. I almost hit that button, but something told me not to do that yet. And I wasn't in a hurry to put the old phone for use anyway. I am glad I didn't erase the old phone just yet. It turns out not everything is ready to go after the transfer process.
One of the important apps that still needed the old phone active was Authenticator that is used as 2 step verification for other finance apps like Coinbase. I tested Coinbase and other apps they worked just fine. I was able to import the Authenticator to the new phone. Then I transferred eSim to the new phone and inserted the physical sim for the second line. Tested. Everything works.
I realized the real risk of potentially losing bitcoin when I opened the BRD wallet. It didn't log me into my wallet. Instead asked if I wanted to set up a new one or recover existing wallet which required the recovery phrase. I have lost recovery phrases and secret keys for wallets before. I couldn't afford to lose this one. I knew I had them written down somewhere, I just didn't remember when I put them. lol.
I still had the access to the BRD wallet on my old phone. So, nothing was lost yet. But if I erased and restored the old phone to factory settings, this would create a very frustrating situation. Luckily, it didn't take long to find the print out of the recovery phrase. This experience taught me that I need a better system in keeping recovery phrases, and secret keys secure.
Finally, I was able to log into BRD wallet on my new phone. I saw the assets, and everything seemed to be ok. Then a pop up message showed up, saying there is an important update about BRD wallet. Well, if it is important, I should probably read it.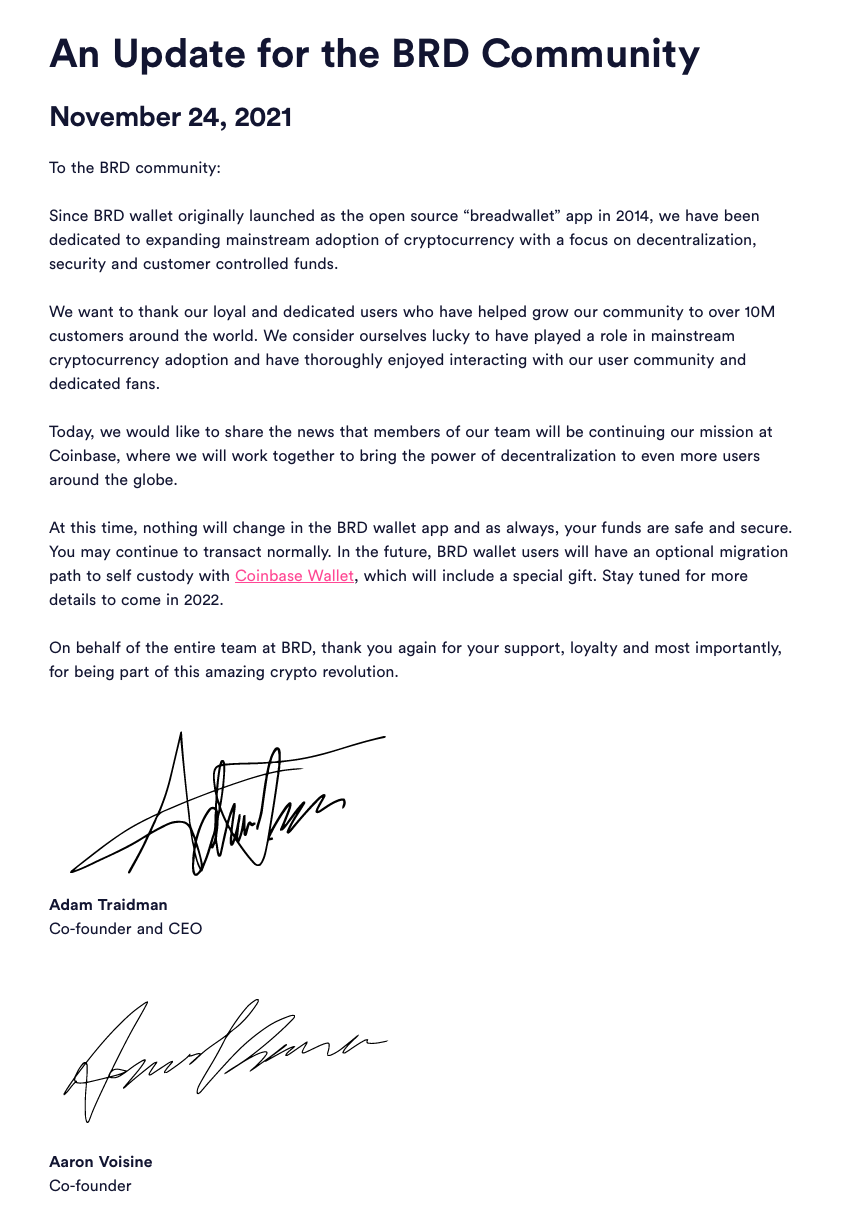 Great. BRD now belongs to Coinbase. The reason that I started using BRD in the first place was to move away from Coinbase and store my assets somewhere that only I have access to. I remember researching and reading reviews on various wallets and ended up deciding to go with BRD a couple of years ago.
According to the update above, it does look like they have plans of optional migration to Coinbase Wallet. What is the point of acquiring BRD wallet if Coinbase will be encouraging BRD users to move to Coinbase wallet? Is it getting rid of a competition. I don't fully understand. But hey, they will have a special gift for those who choose to migrate back to Coinbase.
I had a similar experience with XUMM wallet too. It asked me for a secret key to import XRP wallet. MetaMask asked for login credentials too. Trust wallet same thing.
I realized that keeping all the crypto assets and/or only access to them on my phone is not a good idea. Now, I had to make sure I can access these wallets in other devices too. So I decided to download BRB wallet on my iPad too. Funny thing is, BRD doesn't have iPad specific app. They have an iPhone version of an app that can be maximized by hitting 2x button. Remember the early years of the iPads? There weren't many apps developed specifically for iPad. So the the solution was to use apps for iPhone that could be viewed in small or 2x mode.
Those times are long gone. There aren't really many apps that do that anymore. This really surprised. A popular app with a decent team, wouldn't create a iPad native app? Anyway, I put in the recovery phrase, and it has been syncing for the last hour now. My balance still shows 0. I don't know how long more it will take to fully sync.
I will be looking for a new secure wallet. If you know of any please let me know in the comments. The wallet I need will primarily be used for bitcoin.
I was successfully able to upgrade to a new iPhone. No funds were lost, that I know of. The process did make me realize that there are significant risks involved and people can lose their crypto assets if proper security measures are not taken in advance.
Posted Using LeoFinance Beta