📉🎯 Closest To The Pin Contest 📌 📈
New Contest - TSLA (Tesla)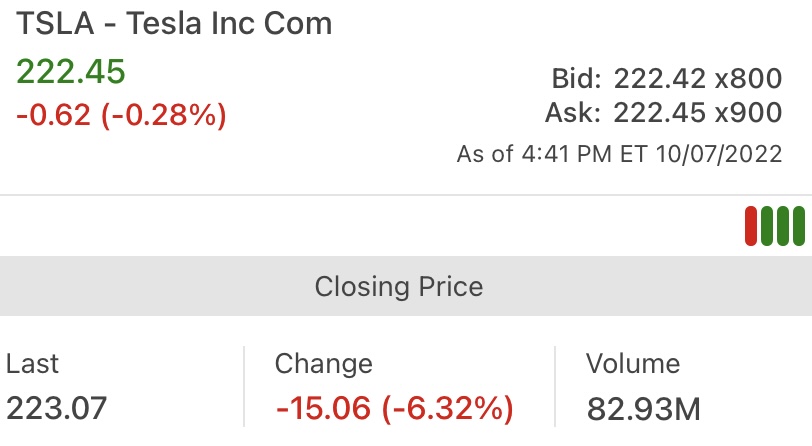 With everything going on with Elon and Twitter I thought Tesla would be interesting pick with a lot of movement the next two weeks!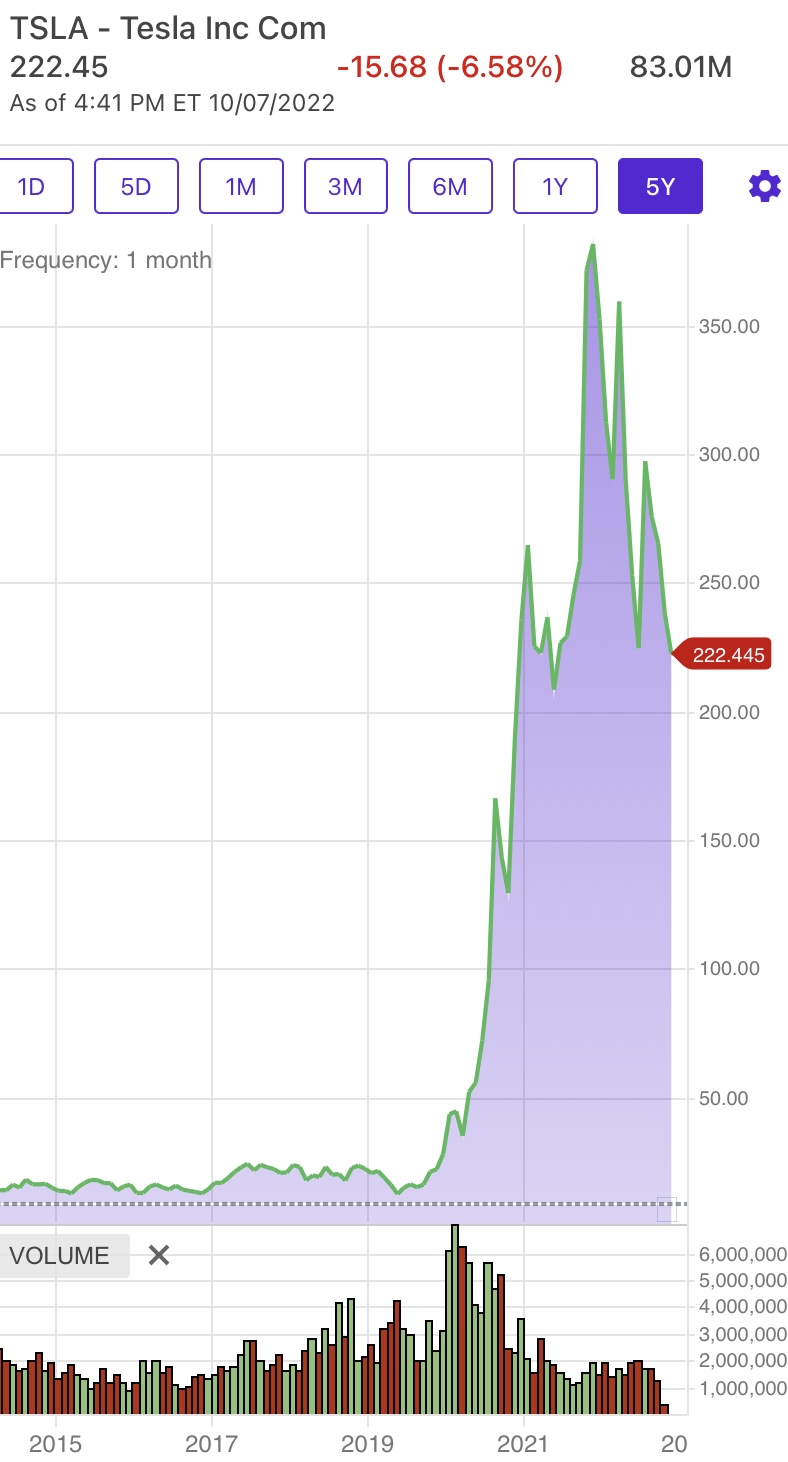 Guess The Price! ⬇️
TSLA (Tesla)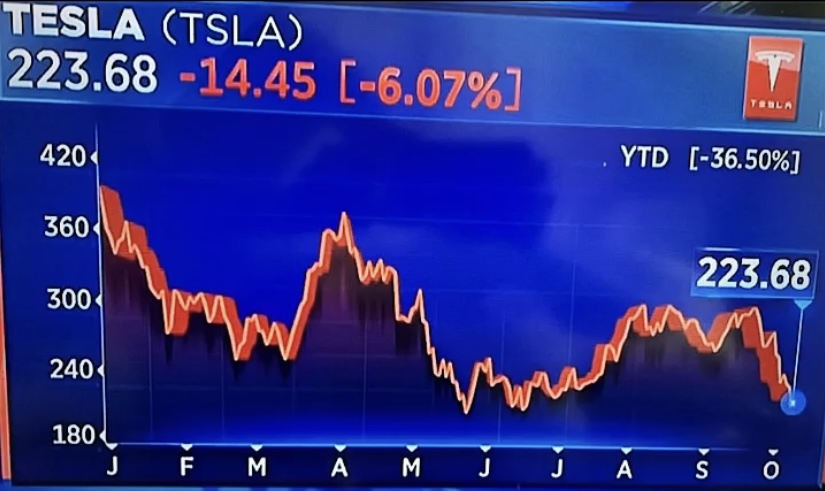 Have guess in by Friday 📈📌🎯
market close Friday 10/14/22
What you think the price
will be Friday 10/21/22 at Market Close!
Rules/Here's how it works 👇
Comment below and Guess the price you Tesla (TSLA) Stock Price will be at market close Friday October 21st at 4pm.

Have guess in by Friday 10/14/22 4PM (Market close)

Winner gets all HBD of author rewards!

Upvote Post!

Not price is right rules!
(It doesn't matter if it's higher or lower to price, just closest wins)

If a tie occurs - if posted a full day prior to other guess the oldest guess wins. If it's under 24 hour difference the prize will be split 50/50 but given contest size this won't happen often if ever
Cheers and good luck friends 🍻
Have a great weekend 👍
Hey if anyone has any suggestions for some tags to use going forward let me know. I feel like I could use a couple better ones to show up in larger communities.
🪙🪙🪙🎉🎉🎉🪙🪙🪙🥳🥳🥳🪙🪙🪙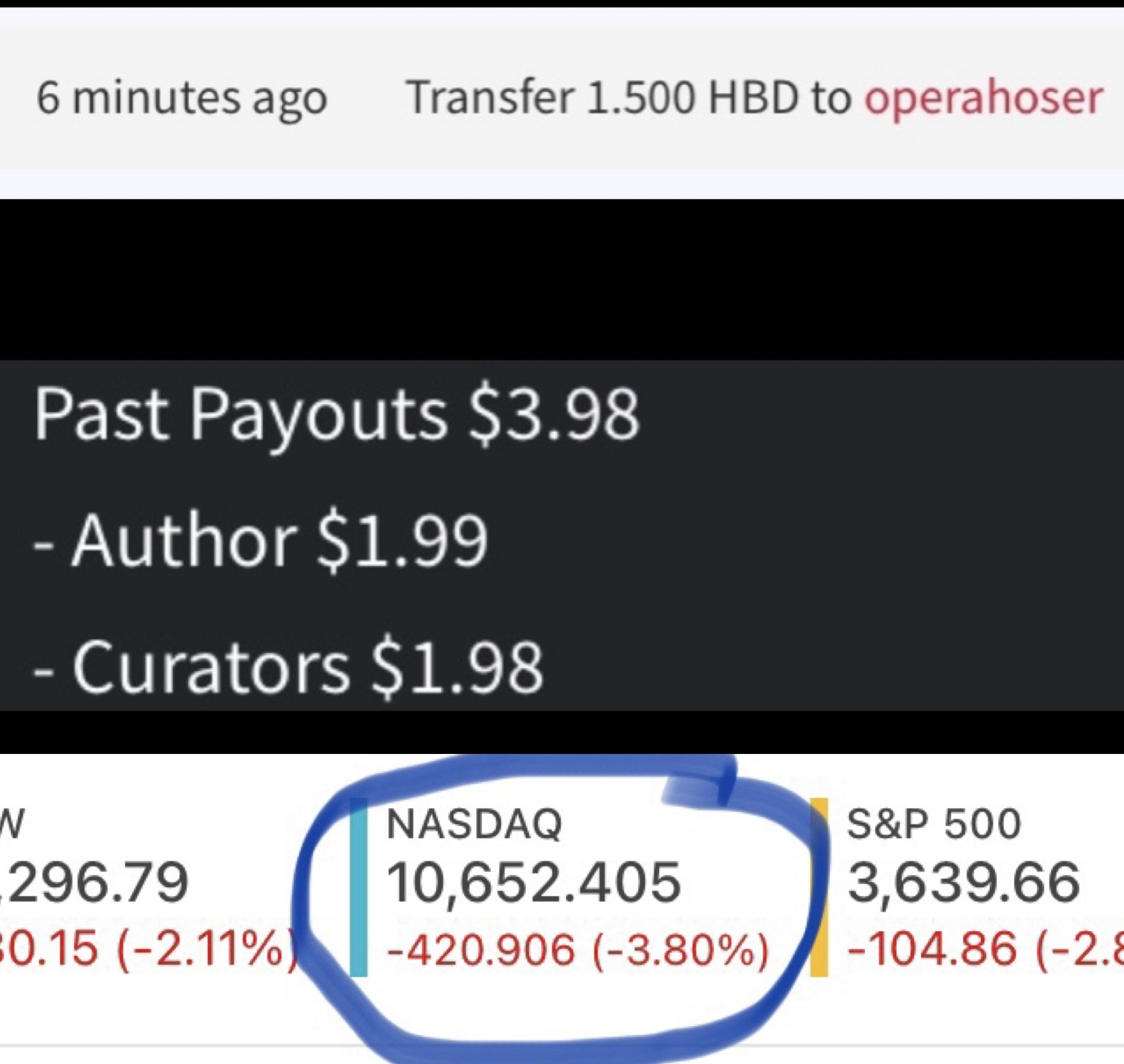 NASDAQ Contest for 10/7/22 Price Results ⬇️
NASDAQ close price - $10,652.40
Winner - @operahoser
With a guess of -$10,722.42
The 2 Year US Treasury Contest for price on 10/14/22 is locked ⬇️ 💵 Good luck to all!
@thefed - 4.66%
@kerrislravenhill - 4.456%
@blockbunnyorg - 4.5%
@geneeverett - 4.444%
@methodofmad - 4.42%
@ninahaskin - 4.32%
@sgbonus - 4.3%
@silverd510 - 4.29%
@fw206 - 4.279%
@operahoser - 4.222%
@davedickeyyall - 4.21%
@old-guy-photos - 4.20%
@waveshaper - 3.999%
@jfang003 - 3.8%
How it looks with one week left ⬇️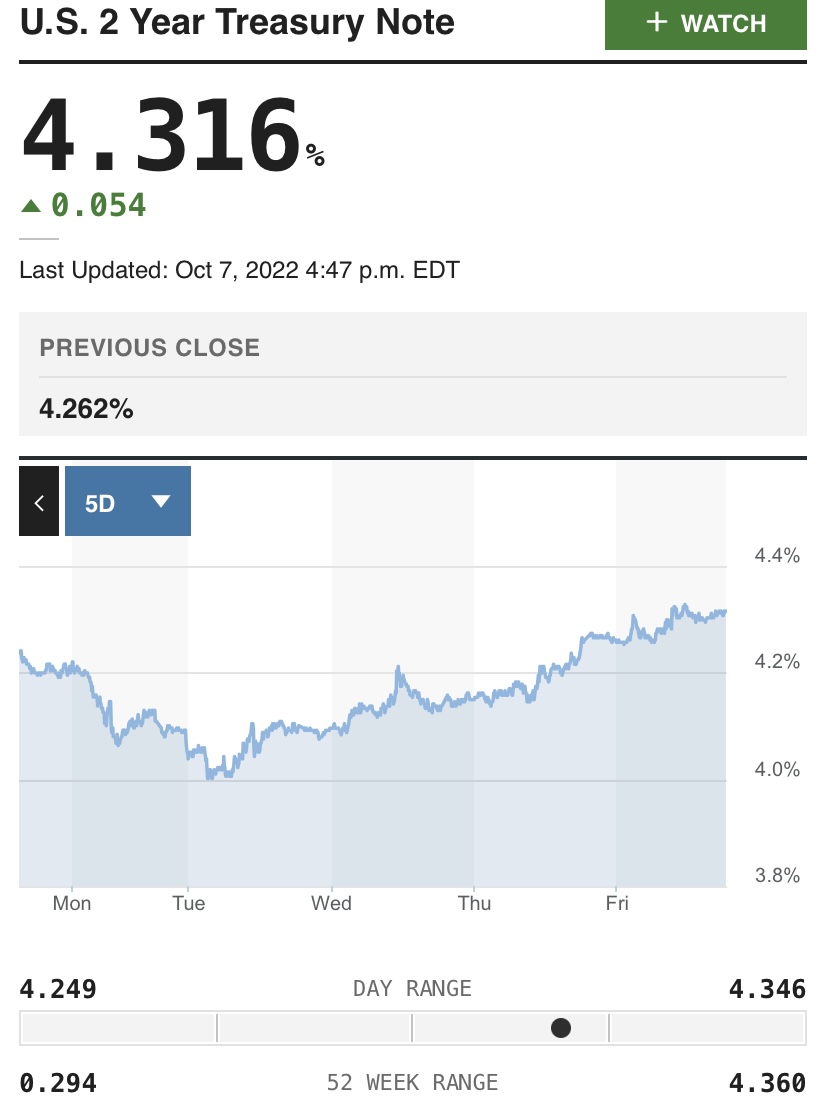 Lastly we have a year end special contest ⬇️
Read details on post below💵
https://hive.blog/hive-167922/@geneeverett/end-of-year-special-contest-closest-to-the-pin-bonus-contest-5-hbd-per-entry-winner-takes-all-silver-spot-price-is-the-contest