Hey All,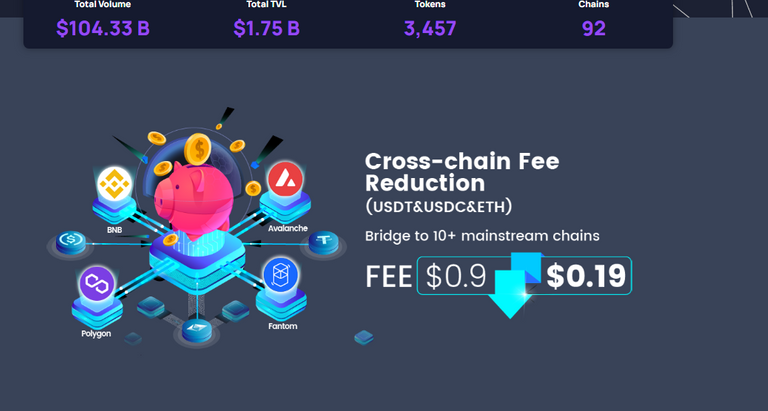 I had some $DAI lying ideal on the Fantom Netwwork and was trying to bridge over to Arbitrum Network. So was in search of a secure bridge or a protocol that could do this cross chain transfer of tokens. And here is what I found which is known by the name Multichain aka Cross-Chain Router Protocol - The Ultimate Router for Web3.0. The application can be found Here
You can get started quickly and with a few minutes you should be able to bridge your tokens to other network. In our example, I'll be bridging $DAI Fantom Netwrok to Arbitrum Network; follow the following steps::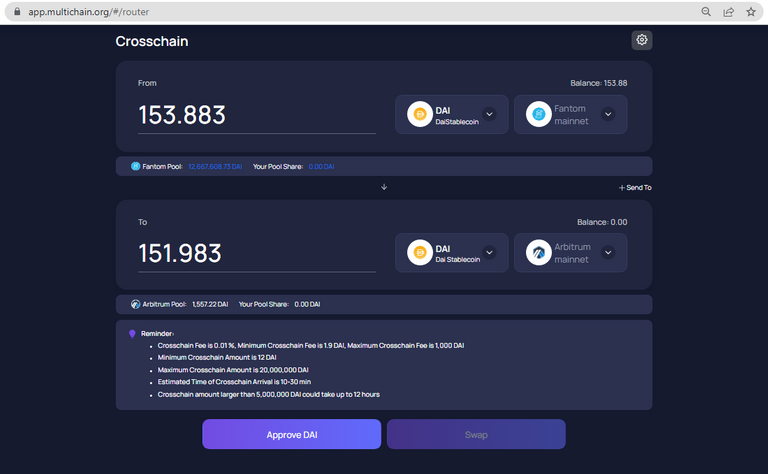 Go to Multichain and connect your MetaMask or Web3 wallet.

Select 'Arbitrum' and 'Fantom' as your two chains, and pick a bridging token.
As seen from the above image, I connected my metamask with Multichain and then selected the From and To networks i.e. Fantom to Arbitrum and then selected the token which is $DAI to be bridged to Arbitrum Network.
Input the amount you want to bridge and click 'Approve DAI'.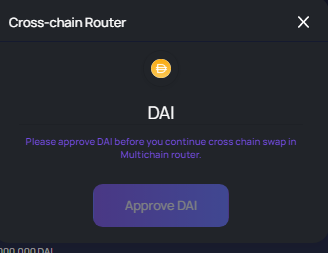 Follow the prompts on your wallet, and your funds will arrive within moments. Once you click Approve DAI button, you get to see the other screen pop up showcasing the transaction details happening in real time. And the same can be depicted in the following screen.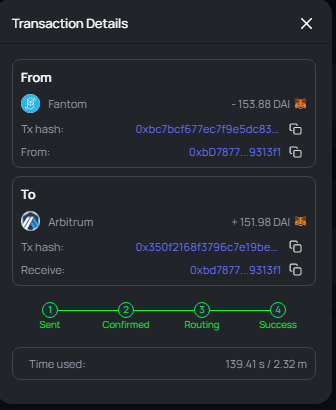 Its a 4 steps transaction that happens in the backend, while the user need to just approve the transaction and relax to see the funds arrived at the destination network. In step 1 the tokens are sent from Fantom, Step 2 is to confirm the transaction and then the routing happens and once successfully done the tokens are bridged. Fantom and Arbitrum networks both are low-cost proof-of-stake networks, which means that I was easily able to bridge tokens between platforms for less than a couple of dollars, probably less than $5 or so. This was the first time that I leveraged Multichain platform and the experience was great. In a couple of minutes, I was easily able to bridge tokens from Fantom to Arbitrum Network and the best part is the it didn't cost too much of a fee/gas as well..Definitely a platform to explore if you are looking to bridge crypto assets from one network to other...cheers
Have Your SAY on Multichain Bridge tokens...
Did you leverage Multichain? How has your experience been? Which other protocol do you use from bridging crypto assets from one network to other? Let me know your views in the comment box below?...cheers
#birdge #tokens #multichain #fantom #fba #firebird #firebirdfinance #dao #staking #dex #aggregator #arbitrum #dai
Bridge Tokens with Multichain - Explaining how to do it with a real example - DAI on Fantom Netwrok to Arbitrum Network

Best Regards
Image Credits:: multichain, metamask, firebirs
Posted Using LeoFinance Alpha