Hey All,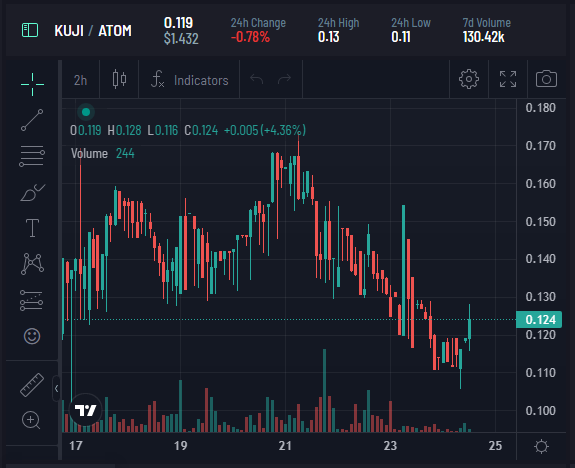 Cosmos (ATOM) currently is a top 25 digital asset by market capitalization. In last two days $ATOM has shown a tremendous pull back and currently is trading at $12+. Cosmos native asset is $ATOM and is used for governance and staking purposes. I did invest in $ATOM long time back by providing LP for $ATOM / $OSMO pools
The current status is that am still invested in the LP pools. And earning a handsome amount of rewards in the form of $OSMO tokens. But the best part is that most of the time this LP pool makes you eligible of Airdrops from new projects building on Cosmos (ATOM) I can name a handsome amount of projects where I got tokens airdropped for Stargaze $STARS, AssetMantle $MNTL, Diffusion $DIFF and many others.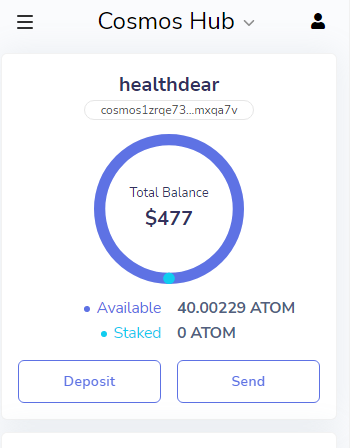 I bought in close to 40 $ATOM that is worth $477+ and right now I will not be entering into any pools. The plan would be to HOLD $ATOM and if it further increases then I would like to diversify my investment on the Cosmos network by buying in some $JUNO tokens. So far I do not HODL any $JUNO tokens but planning to buy if it trades below $5.
Lets talk a bit about $KUJI now. I have been following the $KUJI token and looking at the current trading price which was less $1.40. I thought that it would be a nice move to accumulate more $KUJI tokens at this price.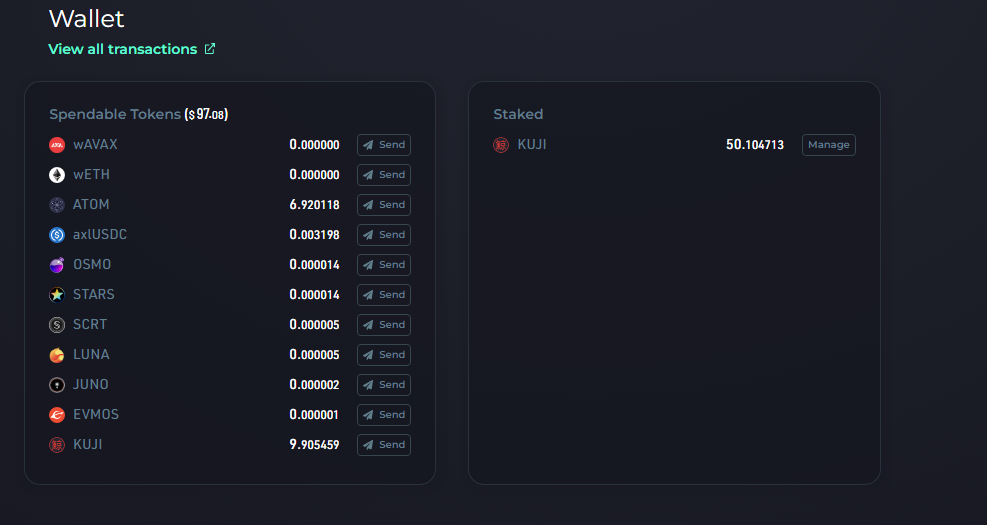 The all time high price of $KUJI is greater than $4. With the recent dip in the $KUJI token. I decided to increase my staked $KUJI tokens from 20 to 50 and have some liquid $KUI, $ATOM tokens as well on the KUJIRA app

Recently the - TESTNET $USK MINTING & ORCA LIQUIDATION BIDS was announced. Check the news Here
The time has come to test out the process of minting $USK, as well as bidding on ORCA in order to both protect the stablecoin, and pick up apex assets at a discount.
I am bullish on $KUJI and once both the $USK MINTING & ORCA LIQUIDATION BIDS goes to mainnet we are definitely to see some action to $KUJI token price...
Image Credits:: app.kuji, app.osmosis.zone, keplr
Best Regards

Posted Using LeoFinance Beta