Hey All,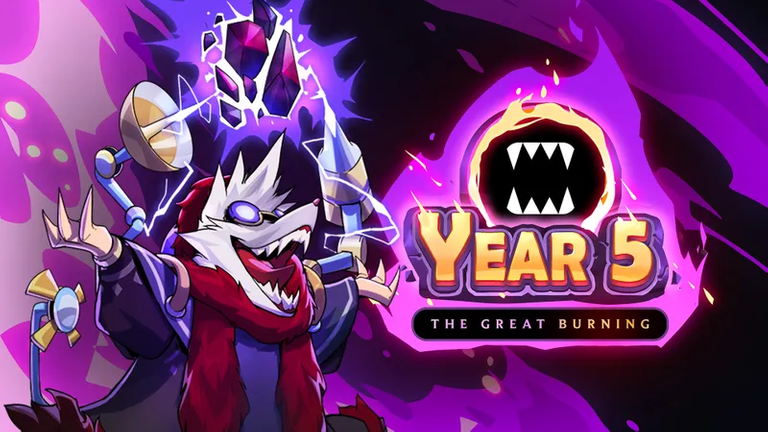 Time just flies and in order to celebrate the five year anniversary of the initial launch of the game Splinterlands we have The Great Burning event of DEC and DEC-B coming on May 30th, 2023 and it will run for 30 days, ending on June 29th, 2023. So while you Burn both these tokens you get points and would be eligible for prizes. There is going to be a leaderboard prizes for the players who burn the most as well as random giveaway prizes that are available to everyone who participates. So are you looking forward to Joining the party? And celebrate this great achievement of the game Splinterlands.
My Current Liquid DEC & DEC-B Status & My Plan Ahead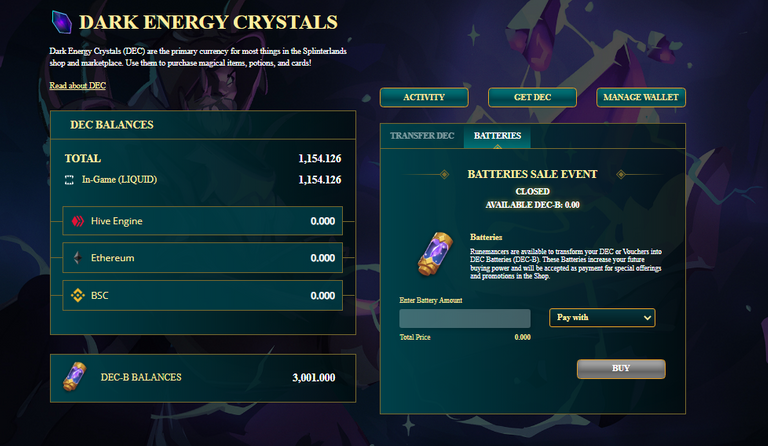 As you can see that I have close to 4K+ in to DEC and DEC-B tokens. At the same time, I am receiving close to 2K+ DEC via rentals and hence I would be using that income stream as well to burn the tokens. The Splinterlands team already made it cleated that the burn has to come by the special event page in the Splinterlands shop for it to count for the event. Please note not the Burn the tokens by sending it to NULL as this is not going to be counted.
Rewards Apart From Leaderboard Competition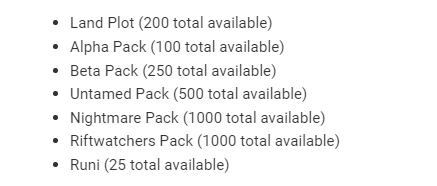 This is where I am looking to participate and be eligible for the above listed rewards. I pretty sure that I will not be able to compete in the leaderboard and hence I am going to frame my strategy around the gathering more points to have a chance of winning other rewards that are not associated to titles. Here is what I am going to do::
Plan is to Burn many DEC and DEC-B on the first day of the event as this gets you 3x more points as opposed to burning tokens at a later point in time
Second, I am planning to liquidate some of my DECs from the DEC - SPS pool to burn at least 100K+ DEC tokens.
Third will be Burning my daily DEC rental income stream for a couple of days.
And finally will Build my Guild with Guild Power Received
I am also the owner of the Guild and hence all these burn will come back to me in the form of Guild Power and can be used to upgrade the guilds buildings. So ideally if you burn 100K+ DEC you get 100K+ Guild Power and it can be used to upgrade the guild buildings. And if a player who brings this Guild power to their guild and use it for upgrading buildings and if by any chance their are removed from the Guild they take back their Guild Power with them. Definitely a good move for players who are not Guild owners and have a control over their Guild Power as well.
On a end note, it would have been great if we could have seen some $SPS burn in action during this Splinterlands 5 Years celebration. We definitely need more sinks for $SPS coming down the lane for sure. I am looking forward to the event and am excited as well. Who gives out these rewards for FREE none other than Splinterlands - we have close to 3.5K prizes to be given out as part of the event which is worth roughly $150,000 at current market prices! Thats' a huge money to be given out as prizes... Thank you @Splinterlands team for giving out these prizes... cheers
Have Your SAY on Splinterlands 5 Years celebration and $SPS....
Are you looking forward to participate in Splinterlands 5 Years - The Great Burning of DEC & DEC-B? What is your $SPS strategy looking like? Did you buy $SPS at the low levels? Staked your $SPS? Are you selling VOUCHERs? OR planning to buy more packs? How is your $SPS GOAL looking like?
#sps #strategy #splinterlands #SPS #Stake #rewards #liquidity #prize #burning #burn
Looking forward to participate in Splinterlands 5 Years - The Great Burning - My Plan Ahead...

Best Regards
Image Credits:: splinterlands,
Posted Using LeoFinance Alpha