Hey All,
I recently invested in the token $FBA and had staked it immediately on the Arbitrum network. Staking $FBA token makes your eligible to receive the $FBADAO token; which is the governance token of the platform Firebird Finance.
Staked $FBADAO to earn $USDC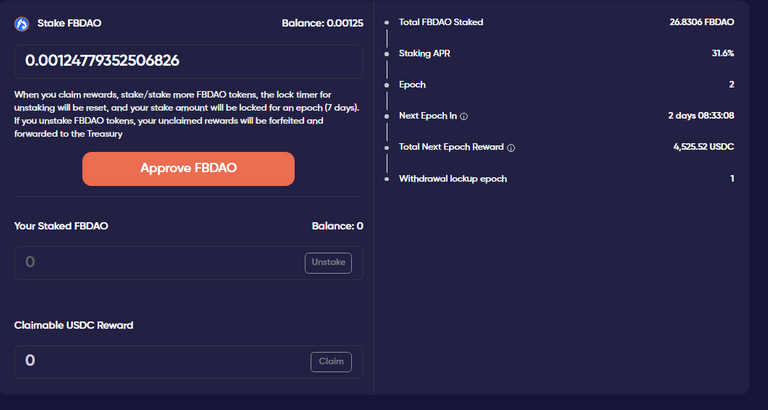 Firebird Aggregator Token (FBA) which is a next-gen profit-sharing token backed with multi-chain utilities. In more simple words its a multi-chain DEX aggregator with best-rates and cash-back are availed for every swap made. After having staked 650+ $FBA tokens for past 4 days, I had received like 0.001+ $FBDAO tokens and the same can be depicted from the above image. So what is the point/benefits of staking $FBADAO token?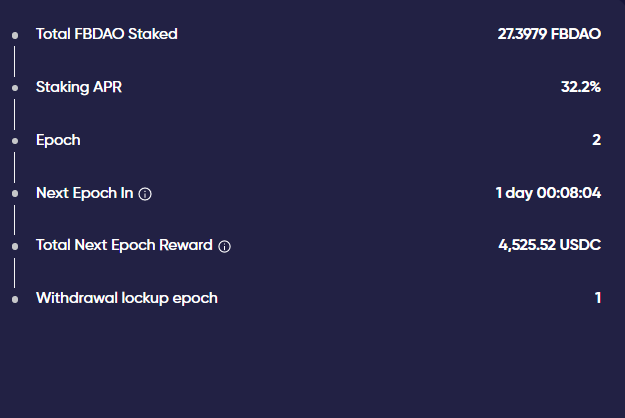 Just that you know there is only 1 FBADAO being minted in a day and so far its circulating supply has just reached 33+ tokens as of writing this article. I entered when the circulating supply had touch 28+ $FBDAO tokens were minted. You stake $FBA to earn $FBADAO token at the current APR of 600+%. And then you stake $FBDAO tokens which has staking APR of 32+% and also receive $USDC from swap and platform trading fees.

I am yet to receive my first $USDC earnings from the total next epoc rewards pool which is close to $4.5K. For me its not going to be that much as my percentage stake of $FBA token is less as opposed to other investors. There is still Withdrawal epoch:3 days left for me to claim my first reward. For now things are looking good, as I am earning $FBDAO token daily and my plan is to accumulate the rewards for like 5 days and then stake them back to earn more $USDC tokens. I would also be looking for opportunities to buy in $FBA token for cheap and reach to a point of having at least 1K+ $FBA tokens staked on the platform.
Have Your SAY on Firebird Aggregator Token $FBA and $FBADAO
Did you know about $FBA? If Yes, did you stake your $FBA to earn the governance
token FBDAO. How is your overall experience with Firebird Dex Aggregator? Let me know your views in the comment box below?...cheers
#fba #firebird #firebirdfinance #dao #staking #dex #aggregator #fbadao
Staking $FBADAO to earn $USDC

Best Regards
Image Credits:: firebird.finance
Posted Using LeoFinance Alpha