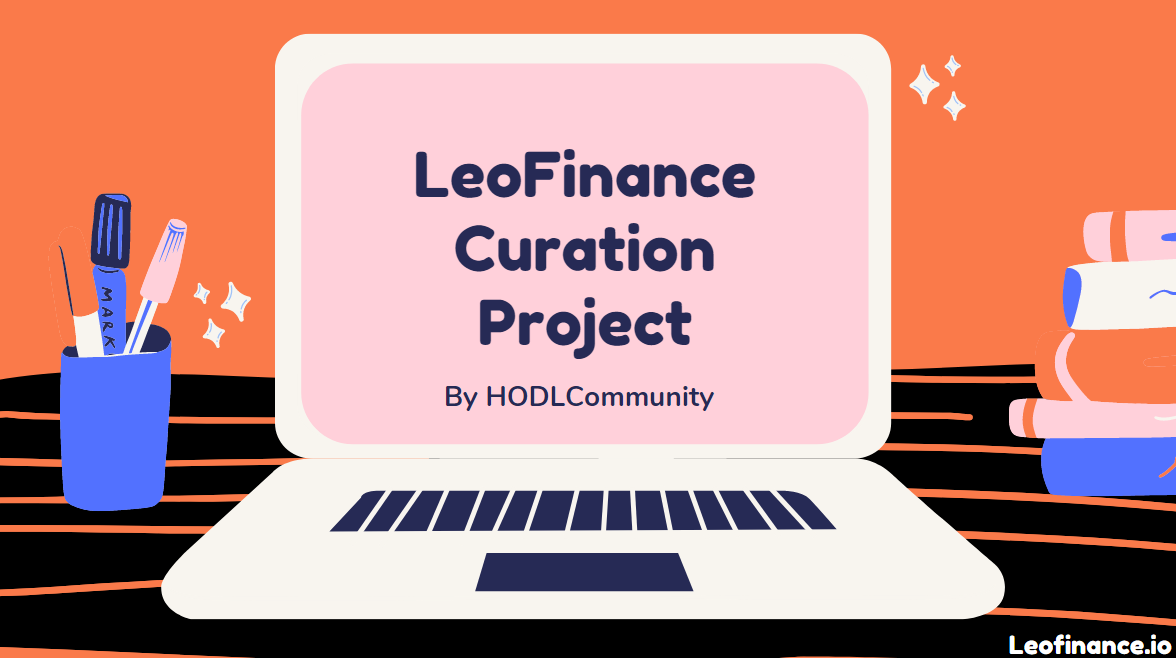 @HODLCommunity presents to you the 36th LeoFinance Curation Post
We feel very excited as we think we will address one of the most important issues on the leofinance.io platform: Curation.
We truly hope, big stakeholders will support this initiative in order to spread rewards to some amazing writers.
Our goal is to support content creators and generate qualitative interactions between LeoFinance users.
We will set a 5% beneficiary for every author selected in this curation report.
So Lions 🐯, let's roll !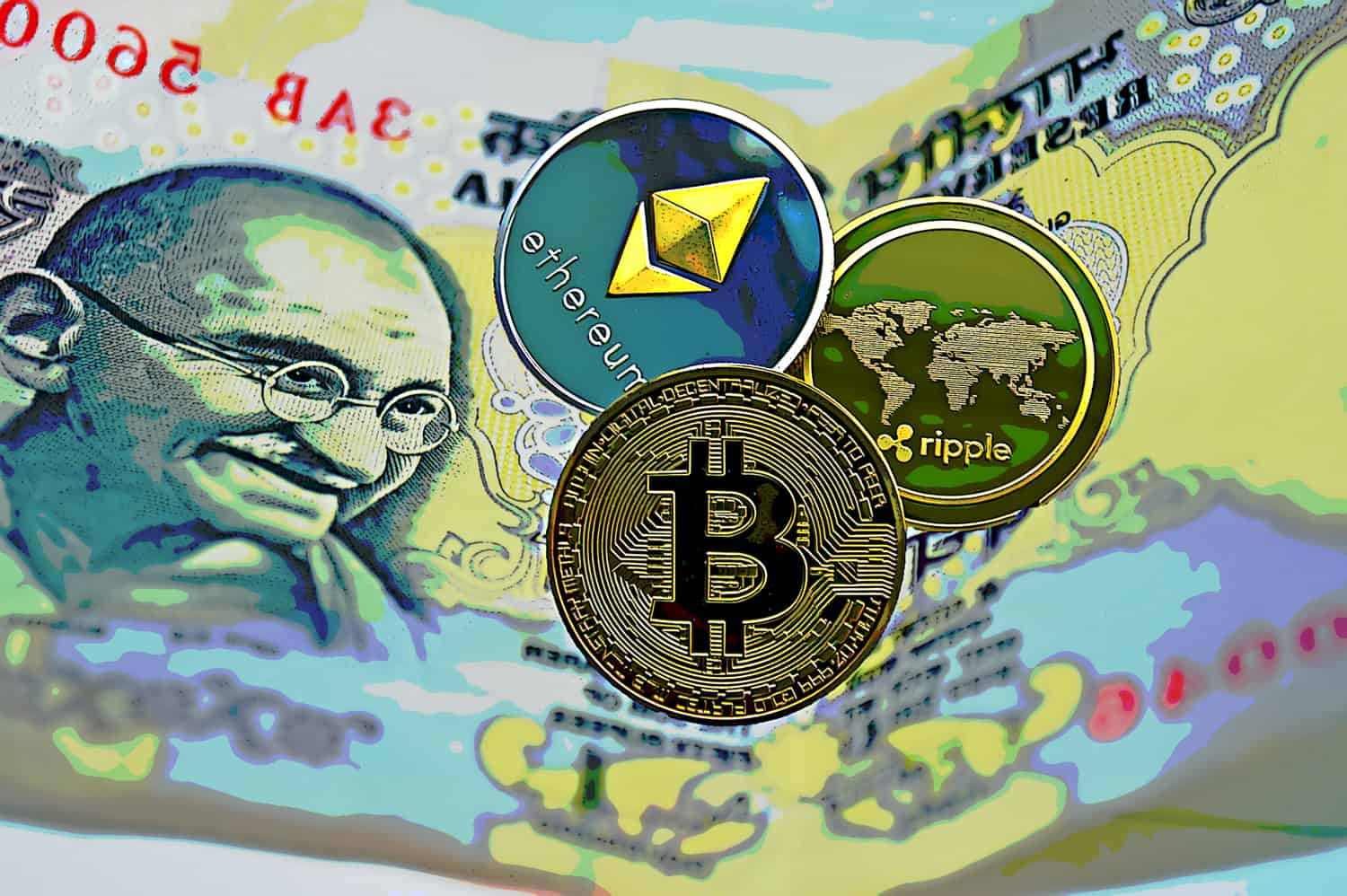 When we talk about crypto in India then the first thing we discuss is regulation. Its true that there is no crypto regulation in India and even there is an official update about it that we are going to have it. India has always been a point of discussion in the crypto space and there have many instances when the media reported that govt might ban crypto in India. Looking at the current scenario it seems like things are going positive because govt has never talked negatively about it and even recently Indian finance minister Nirmala Sitharaman has given a hint that the bill is almost ready and we have covered all possible ways to explore the best way possible with Crypto.
India is lacking the institutional investment in crypto and its because of no regulation however if regulation happens then this will grow and we can see many companies making entries to invest in crypto. Matic is one of the great projects that is created by India and I expect that there is a lot to happen in the coming months and years provided we have patience and get regulation by the government.
India is one of the most influential countries both in the world and crypto ecosystem. Considering the number of Indian crypto enthusiasts, the regulation from India is most likely to affect the whole crypto sentiment deeply. From the side of the country, there are nice projects, like Matic, and work done by policymakers. Though the past is a bit blurt, I do not think India would reject the crypto opportunities at all.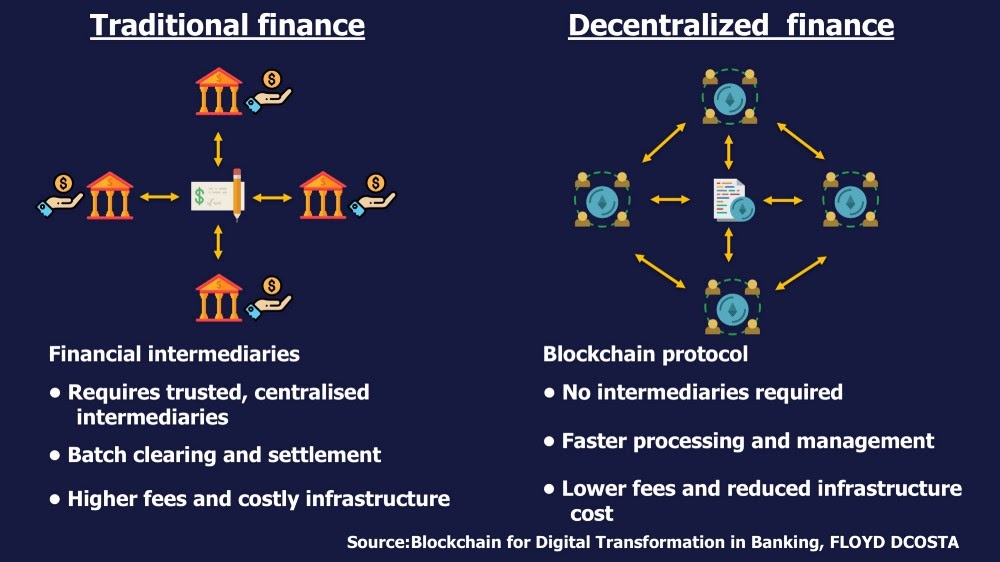 Galaxy Digital, a US-based economic services and investment management company, announced, in cooperation with Bloomberg, the launch of an index that tracks the decentralized finance market beneath the name "Bloomberg Galaxy DeFi".
According to a Bloomberg statement, the partnership is seeking to amplify the personal crypto supplying to meet the developing demand for decentralized economic products. This partnership with Bloomberg and the DeFi Index Fund affords buyers with information and tools that grant calculated publicity to the future of economic services.
Before reading the post, I did not know that there is such bullish news for the future of decentralized finance. The institutional interest is as crucial as investment by managers of these institutions as the rumor is also a valid case that triggers double-digit percentage of earnings in a day. Regarding the power that Bloomberg owns, this action may be replicated by many other counterparties that are crypto-friendly.
Back in times, it would be called gamble or advertisement strategy but now it is the reality itself. De-Fi is changing the rules of finance in the world.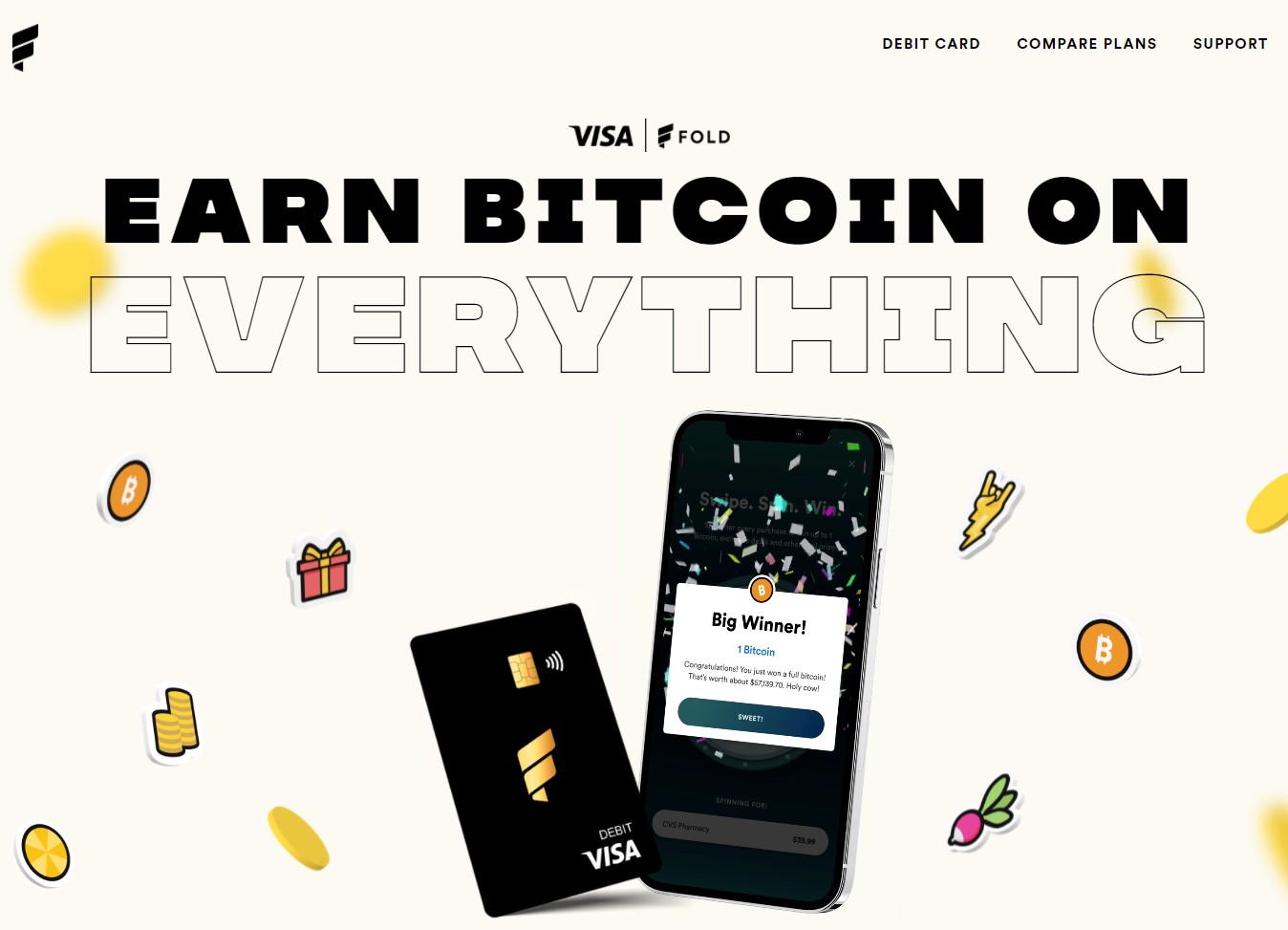 You get spins every time you use your Fold card to make a purchase. So, every time you get that $1 cup of coffee or that $1 pack of rolling papers for your devil's lettuce, you could win 1 BTC. Pretty damn cool. They are even adding more types of spins later in the year.
The app also has a section called Shop where you can purchase gift cards to various retailers through the app. You'll get up to 8% cash back in BTC on gift card purchases! So, if you're planning on making a big Amazon purchase or order a shit ton of flowers from Flowers.com, use the Fold app to buy gift card. I've used it a number of times but I don't buy gift cards very often. Still cool though.
Debit cards... One of my favorite and dream projects operating on blockchains or based on cryptocurrencies... Since 2017, I've been a big fan of such crypto spending debit cards that are identically the same with the ordinary ones but for opening the gates of crypto world.
I adore Crypto.com but I've been waiting for the card for 2 years. Fold, on the other hand, found a good place in debit card part of crypto. With its attractive services for users, the app is doing great in terms of being a bridge between two worlds. If you have not heard of it, time to explore 🤓🤓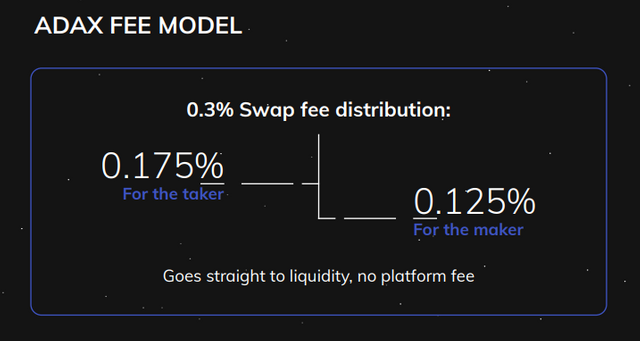 ADAX is treat like the Uniswap for Cardano's blockchain. If so the project will have a great impact on the ecosystem - and not only Cardano's. Cardano is now launching an ERC20 converter to ensure future interoperability and lay the foundations for various business opportunities within the world of crypto. This ERC20-Cardano bridge brings huge opportunities for projects to migrate on Cardano. Ethereum's ERC20 is well supported and pretty much the standard for everyday business transactions. But Ethereum's networks lacks on transaction speed and has unpleasant high transaction fees. The bridge offers to solve such problems by migrating ERC20 tokens to Cardano's network. Users transferring tokens will get a token with the same value on the other chain while the "original" token is burnt. This process offers two-way convertibility.
Cardano is shining bright in these days. With the recent pump of ADA, people started searching more about the project. Though the blockchain had been a bit left behind compared to the other blockchains like Ethereum, Solana, Avalanche, ADA may surprise all of us with dApps operating on it.
Here you can learn more about ADAX that is said to be the Uniswap of Cardano ecosystem. The fee schedule and the contract-based AMM utilities are some of the services of this decentralized exchange. While using such projects, I always get hyped for a possible airdrop by other DEXs that are about to be launched 😄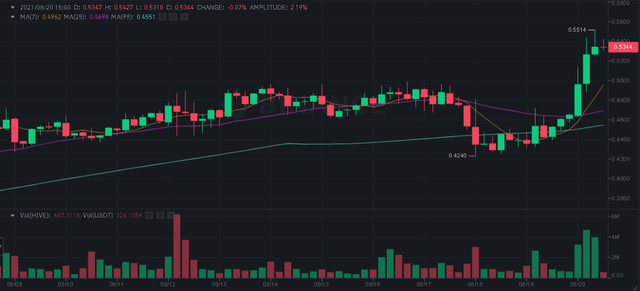 The Hive started to rise today with the increase in investments made in the Hive. A similar rise occurred in Splinterlands (SPS). Both are up about 20% today. Hive has been signaling that it wants to go higher in the last few days. Splinterlands, on the other hand, has become more popular among blockchain games in recent days. Also, Splinterlands has a significant increase in the number of daily active users. As such, the SPS value began to increase.
Hive is up about 20% today and managed to break above $0.5. Especially in the last 12 hours, investments in Hive seem to have increased more. Increasing purchases and increasing new investments caused Hive to rise as high as $0.55 today. Afterward, although it regressed a little with the price adjustment, it still maintains its upward trend. It is currently trading at $0.53. I also think that new investments and participation in Hive will continue to increase, so Hive will reach higher levels in the future.
Hive is still undervalued... I cannot accept any level below $1-2 as this is one of the most engaging blockchains of all time. With the dApps, games and crypto-blogging aspects, Hive is a great blockchain that can incorporate with many other blockchains without any issue.
Thanks to the growing attention of Splinterlands, many people discover or realize the importance of Hive for our expanding crypto ecosystem. These pumps are the signals of a brighter future for both Hive native token and the amazing projects operating on Hive blockchain.
Some more projects like Splinterlands can easily carry Hive to the top 50 🔥🔥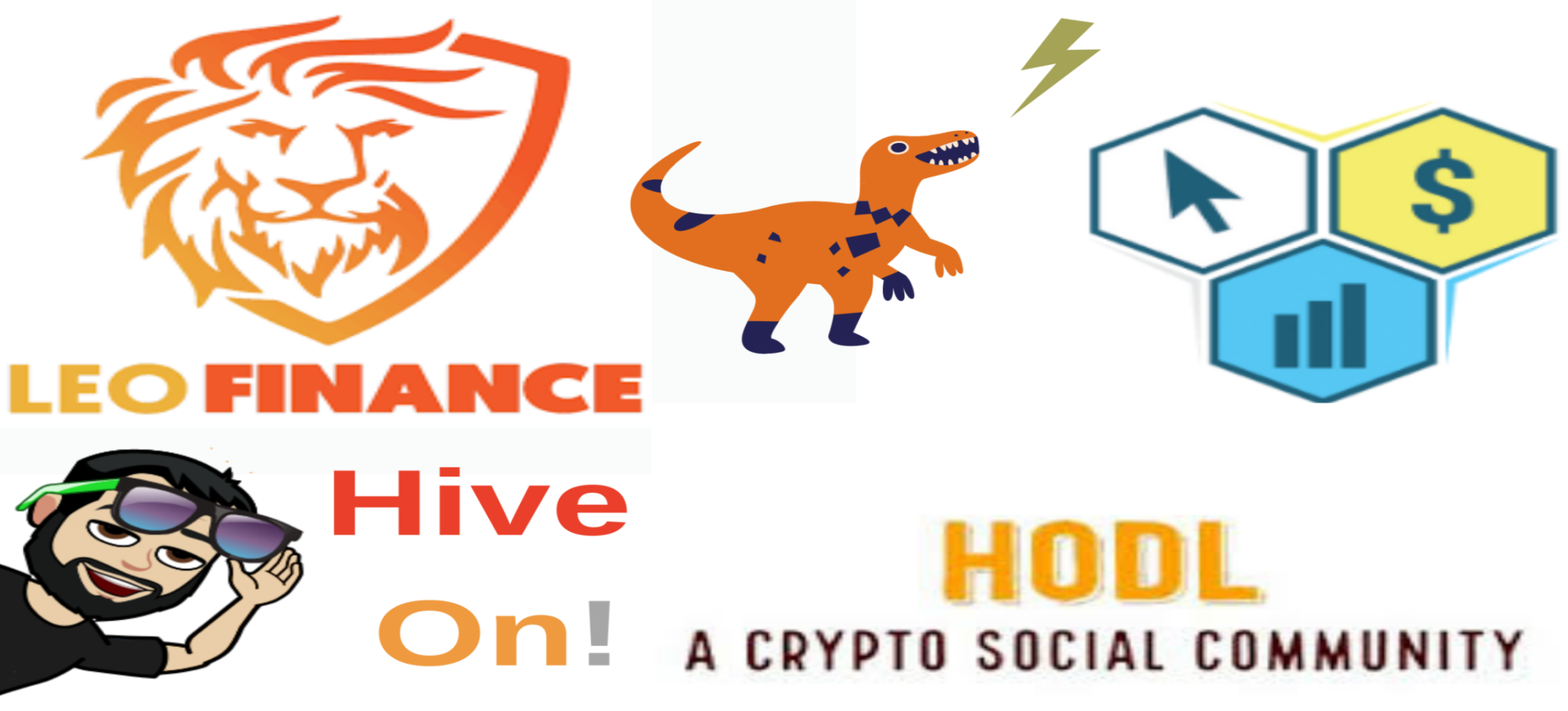 This post is created by @idiosyncratic1 to curate quality content on LeoFinance.
Hive on !

If you would like to delegate some HP to our community and support us; we give you back 90% of the curation rewards on a daily basis ! APR > 12% !
We are also currently working on a LEO Power delegation service for the Leofinance Community.
By following our HIVE trail here

How to reach us | Links
Discord Server | https://discord.gg/VdZxZwn
Posted Using LeoFinance Beta