Today I pulled the trigger and bought another 2500 AVAs to reach the max Level 5 at Travala's Smart Program.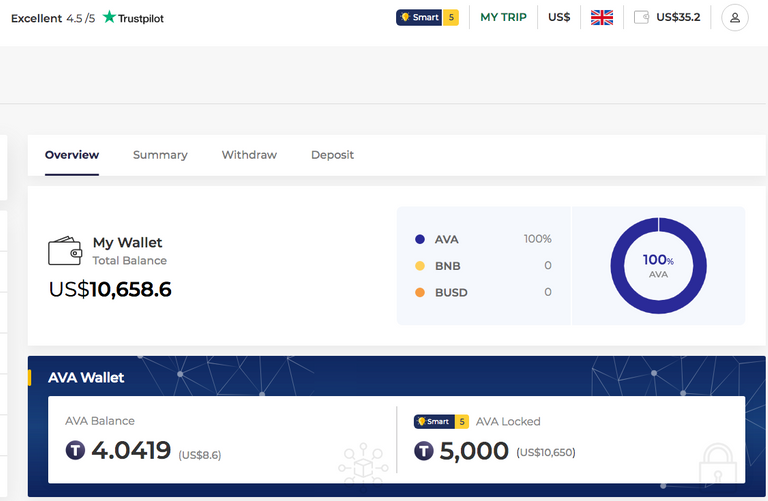 If you live under a crypto rock and don't know what Travala and AVA are read these posts from @revisesociology and @empoderat .
AVA - A better investment than Hive so far!

The bull case for Travala ($AVA)
It also happens @trumpman to be a great shiller ... I mean believer of AVA.
I think that AVA is one of the most undervalued projects out there. It is at least a Top50 token and the only reason that it is so cheap is the Covid situation.
So, I've put my monis where my mouth is and sold 5000 ADA added some more dirty Fiat in order to buy the AVAs.
I had bought ADA at a median price of 0,23$ and the recent pump gave me a great opportunity to sell a portion of my holdings to invest in a project that has greater upside potential.
ADA has reached almost $1 and it could see an additional x5 from here. AVA can easily see an x10 from the current price.
Moreover, ADA's staking rewards are about 10% per year whereas AVA has 24% per year. I don't think this number is sustainable but I will enjoy it as long as it exists.
Here's a site you can check some AVA stats : Travala Dashboard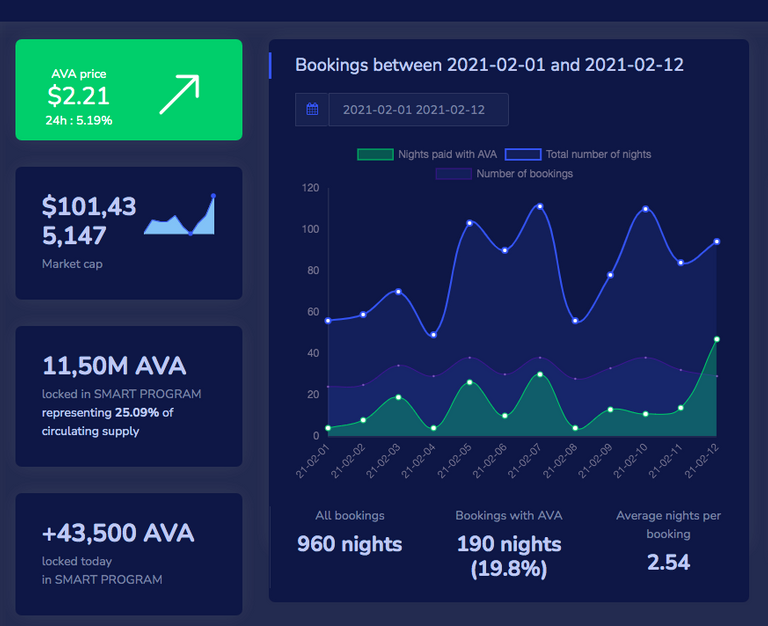 We see that a total of 11,5 M AVAs are locked into Smart Program.
Now let's go to Coingecko ...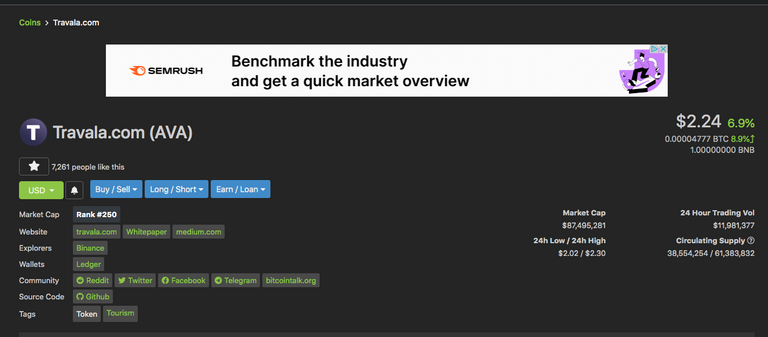 There are still 22,8 M AVAs to be issued. So, if every year a 12% goes to rewards we have 11,5*0,12 = 1,38 M AVAs per year, which means that there are few more years that we can enjoy AVA rewards...
But might ask : Hey I thought you said 24% ...
Yes, I said 24% per year or 2% per month. Every month you get 1% of your locked token in AVA and 1% the equivalent price in travel credits which stand for $1.
Check out this simple calculator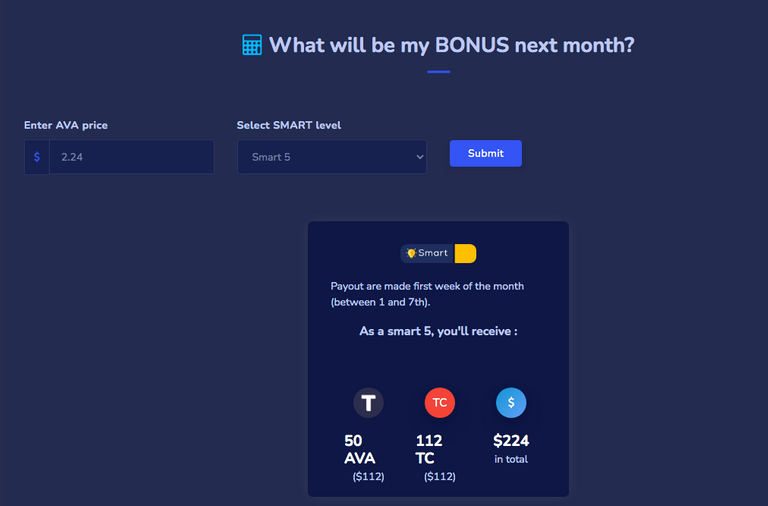 Imagine AVA does a simple x5 and you have free vacations at least once a year...
As of now, AVA sits at $2.24 only 8% less than its ATH. I think it will break it this month and once tourism opens sky is the limit...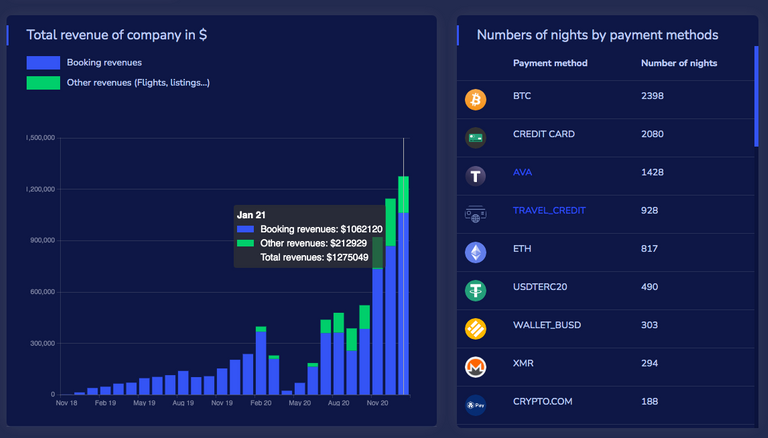 Obviously, this is not financial advice and it is for purely educational purposes only...
And until we all go for free holidays ...
Be Healthy and Smile !!!
Posted Using LeoFinance Beta