Recruiting
I've spoken to my little sister investing in Splinterlands before.
She doesn't have a lot of time. She's raising a 1 and a 2 year old on her own right now but she was interested in investing a few hundred dollars in Splinterlands assets when I felt the time was right.
I now feel the time is right.
She's never played in the crypto arena before. She did jump into Robinhood stock investing a little when the pandemic hit but outside of that, she has her house and 401k and that's her investing experience.
The sign up process
I remembered the Splinterlands sign up process as pretty easy.
It wasn't.
We started out with a mission of sign up, get keys, add money through paypal, send keys to me to manage it, then I log in and manage it.
Well, it took about 30 panicky minutes before we got to add money. Then that needed KYC which totally freaked her out. She thought it was a scam since spending $175 on something in the rest of the online world doesn't trigger, "send us a copy of your drivers license" over the internet.
She had no idea what keys were so she clicked the button and immediately clicked on past it. Well, not immediately. She was taking screen captures to send to me and yell "and WTF is this now!?" Luckily she did that or the keys would have been gone.
Adding credits? Imagine you've never been to this page before. You are brand new to Splinterlands. You want to add credits. FInd the place where you add the credits. I'll wait.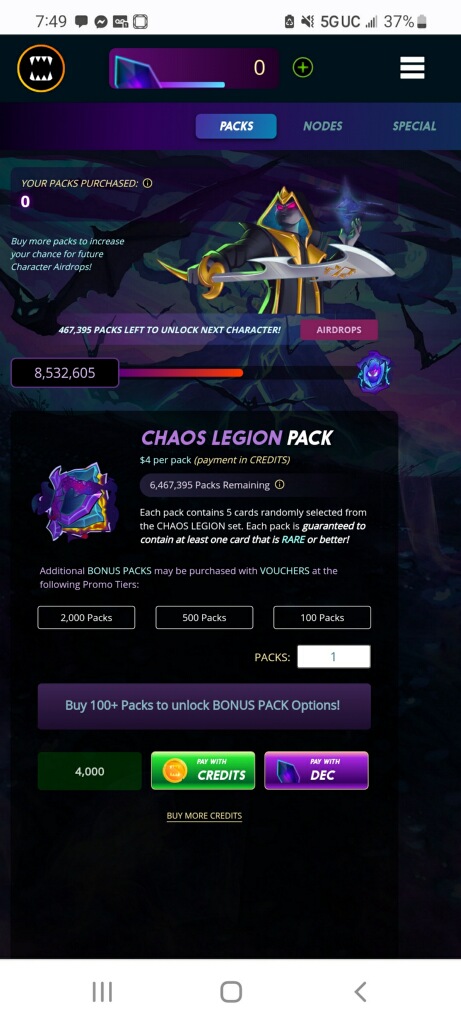 Three times she was like, wait, are credits packs?
Had I just said, go to splitnerlands, sign up, buy the spellbook, add credits, and buy these cards, it would have never gotten done. And it didn't help that her hive account ran out of RC after a few buys.
The Account Takeover
Then when she finished up and I had to log in, I used apple's feature of reading text so I didn't have to type out every key by hand. And I have to say that it got 98% of it right. In fact it did so well that at first glance I thought it was completely right.
I plugged it into hive keychain and I got error after error. Not, wrong key errors. No, it just kept telling me my home wifi wasn't private. I tried with a VPN, without a VPN, I tried hotspotting. I tried my second wifi signal. Then I went onto mobile keychain and that just kept saying try again later. After exhausting every option to fix my wifi, I finally realized the keys were slightly wrong and suddenly my wifi wasn't a problem anymore. Was my wifi ever the problem? NO!
Why would you just make up a reason when something is wrong or say can't be completed at this time as if a later time it would be able to be completed? Why not just say you typed in the wrong thing?
Out Of Resource Credits
So anyway, I started buying cards. BTW, did you know the affiliate program is only for things sold by the store and not secondary market cards? What sense does that make? They have the 5% fee for the market. Why not just five that to the referrer? THey'd give it to peakmonsters if I buy over there.
So I made several purchases through the Splinterlands market expecting 5% commission before I realized that's not a thing and I moved on to monstermarket where she gets 3% back.
And then after making about 15 purchases and putting them up on the rental market, I ran out of resource credits and couldn't finish spending the last $25.
I went to bed and she was at 14% RC and I woke up and she was still at 14% RC. I know I should delegate some hive to the account but this just means a person cannot sign up, buy a decent deck of cards, and play the game without having to fully immerse themselves in crypto. That's a problem.
When I was buying thousands of cards and renting thousands of cards last year, it took a month of non stop buying and renting and price changing before I ever had my first RC problem. I'd probably spent $30k by then and had been playing for months before I had to learn about RC and HIVE. Not anymore. $150 spent and to hive I go.
How'd she feel about the experience?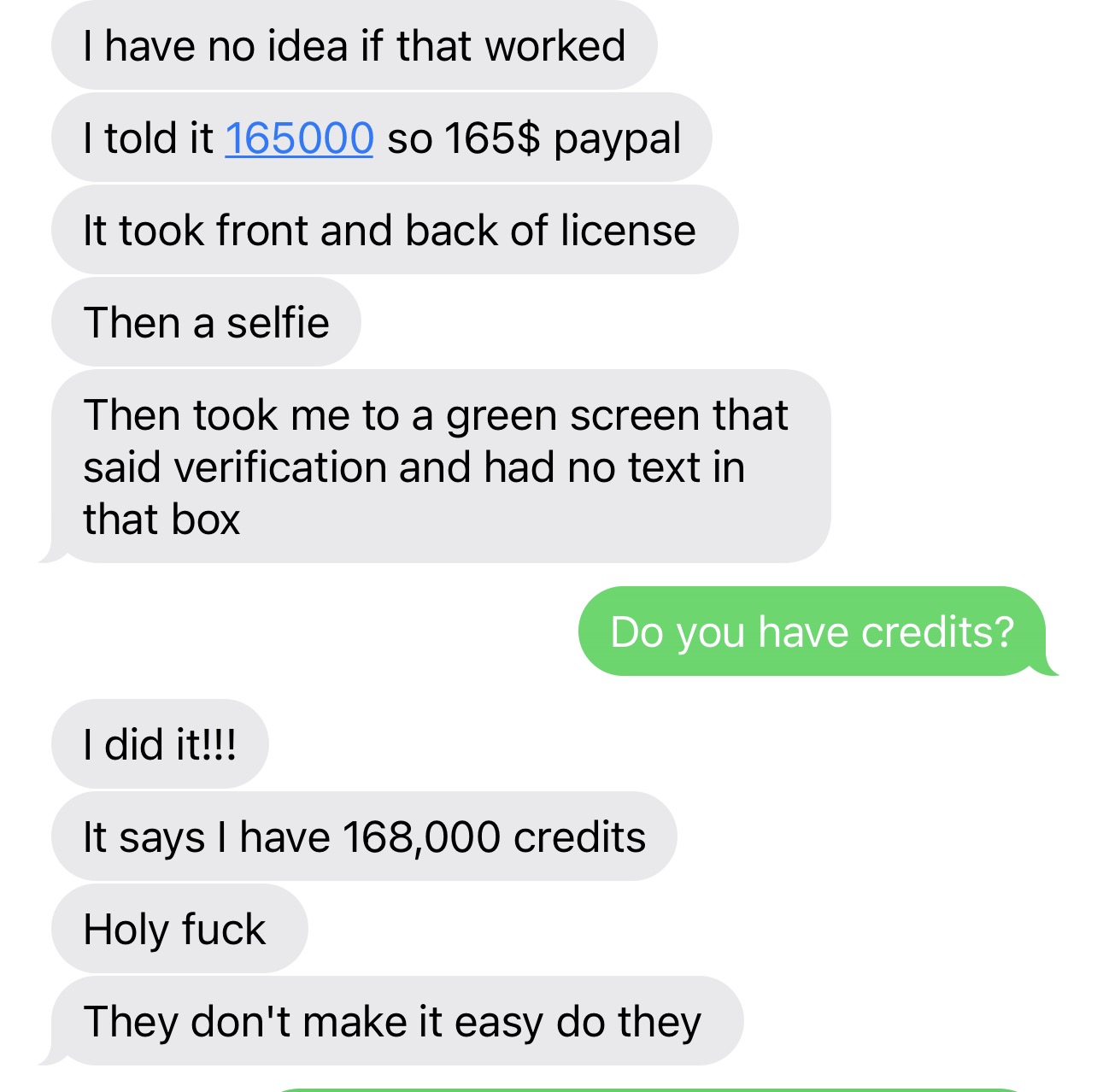 And she didn't even have to do the keychain thing which she was thoroughly confused about the concept of or what any of it meant.
Request your keys then download keychain to manage your keys! WTF is a key?! Why are there so many of them?
This post isn't to bash Splinterlands or Hive. If anything, it was a wakeup call for me as I've gotten so comfortable here and barely feel like Hive and Splinterlands are crypto anymore. But it is, and we have a LONG way to go for the outside world to be able to seamlessly enter the arena.
Posted Using LeoFinance Beta