In what can be seen as a significant milestone for the premier Dex in the Cosmos eco-system, Osmosis has been listed by Binance. This makes the path a little easier into the Cosmos, with OSMO being added into the Binance Innovation Zone.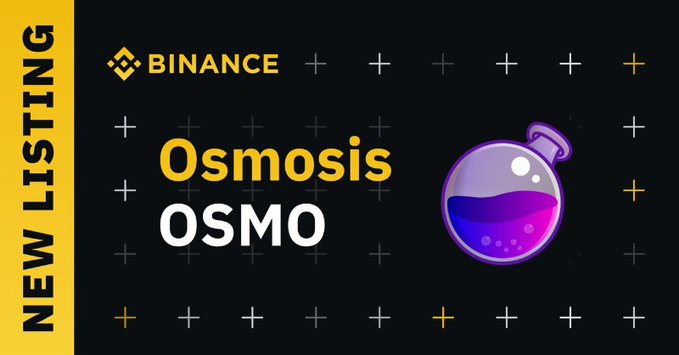 Source: Tweet from Binance
You can see the full announcement here. There is one little error in it, that I see many people not too familiar with the Cosmos eco-system make:
Osmosis is an interchain layer-1 automated market maker (AMM) decentralized exchange (DEX) on the Cosmos blockchain. OSMO is the native governance and utility token.
It is not "on the Cosmos blockchain". It is on its own blockchain, built using the Cosmos SDK. A small but significant difference. Anyway, minor details...
The thing I like about the announcement is this statement:
OSMO Listing Fee: 0 BNB
Osmosis did not pay any listing fee to be listed by Binance. It was selected purely on merit - nice. 😁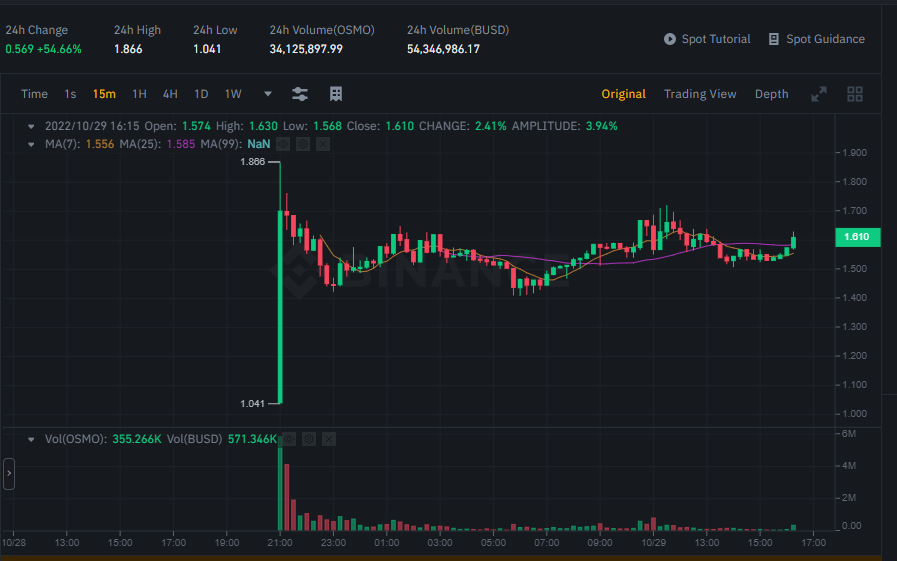 Source: Binance
OSMO listing price impact
The listing of Osmosis on Binance had an immediate impact on the price of OSMO. There was basically a 30% jump in minutes. The token has been trending a little higher of late, and this spike has had a flow on effect for many other assets on Osmosis. As most have OSMO as their biggest trading pair, the pump in OSMO has benefited many other tokens on the Dex.
Binance has listed OSMO with three trading pairs - BTC/OSMO, USDT/OSMO and BUSD/OSMO.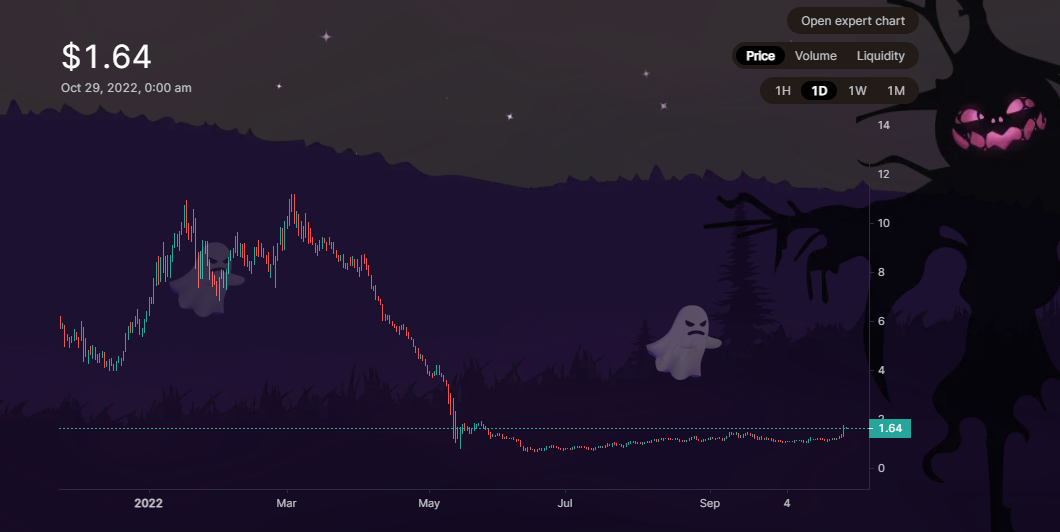 Source: Osmosis Info site with special Halloween theme 👻👻👻
As you can see, the 30% pump is nice, but it is still a long way back to the previous highs, at the start of the year of over $10 OSMO. Still, its good to see recognition of the Cosmos IBC eco-system, with the premier Dex now listed on one of the biggest Cex's in Binance. If you think OSMO will return to its previous highs, leveraged trading is now available on Binance for OSMO.
Definitely not financial advice.
---
Are we entering Cosmos season?
The IBC scene feels like it is heating up again, with several recent airdrops and more on their way.
Liquid staking has launched from Stride with other liquid staking operators on their way.
Decentralized, over-collateralized stablecoins are happening, with USK from Kujira already launched, and IST from Agoric and CMST from Comdex on their way.
EVMOS has been looking up, with LP farming launched and TVL on EVMOS dex's like Diffusion growing.
Cosmos 2.0 has proven contentious, with competing visions for the future being debated.
NOMIC inching closer to mainnet, and launching their BTC bridge.
Of the other eco-system tokens, STARS has been performing really well of late, with the price having doubled over the last few months.
There are now more than 50 separate, layer 1 chains now linked to each other via IBC, with many more on their way.
Plenty more going on, but it is just starting to feel like the worst of the bear market might be behind us, and the Interchain eco-system has better times ahead.
---
If you enjoyed this post, here are a couple more you may like:
Thanks for reading,
JK.
Posted Using LeoFinance Beta