Herkese selam,
Hello everyone
Bu serimizde gate io üzerinden vip 1 seviye ile neler yapabiliyoruz. Nasıl getiriler elde edebiliyoruz. vip 3 olursak ne olur ? vip 5 olursak ne olur? gibi sorulara cevap arıyoruz. Son 1 aylık geçmişi profilimden görebilirsiniz.
In this series, what can we do with vip 1 level over gate io. How can we earn returns? What if we become vip 3? What if we become vip 5? We are looking for answers to questions such as: You can see the last 1 month history on my profile.
Vip 1 seviye olmamın üzerinden ortalama 1 ay geçti. Sadece 1 tane token satışı gerçekleşti. Airdrop saymayı artık bıraktım...
It has been an average of 1 month since I became Vip 1 level. Only 1 token sale took place. I stopped counting airdrops
Airdroplar içerisinde 'daha önce listelenmiş' olanların hepsini, gate token ile takas ettim. İlk defa gate io üzerinde listelenenleri ise satmıyor ve tutuyorum.
I exchanged all the 'previously listed' ones in the airdrops for the gate token. For the first time, I do not sell and keep what is listed on gate io.
Cüzdanın güncel haline bakalım.
Let's look at the current state of the wallet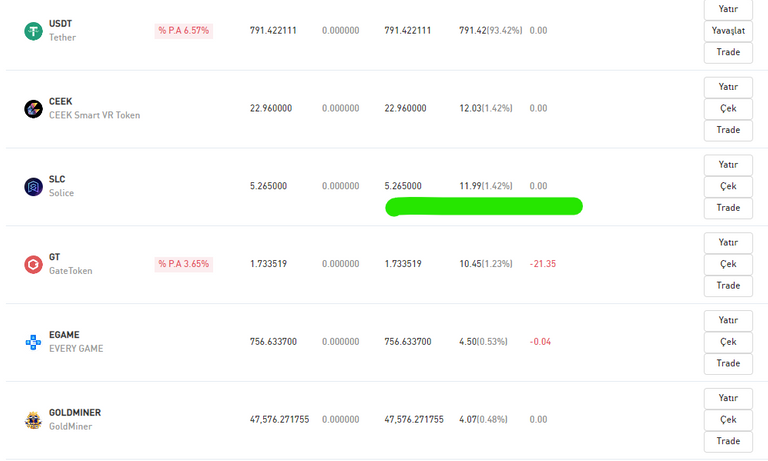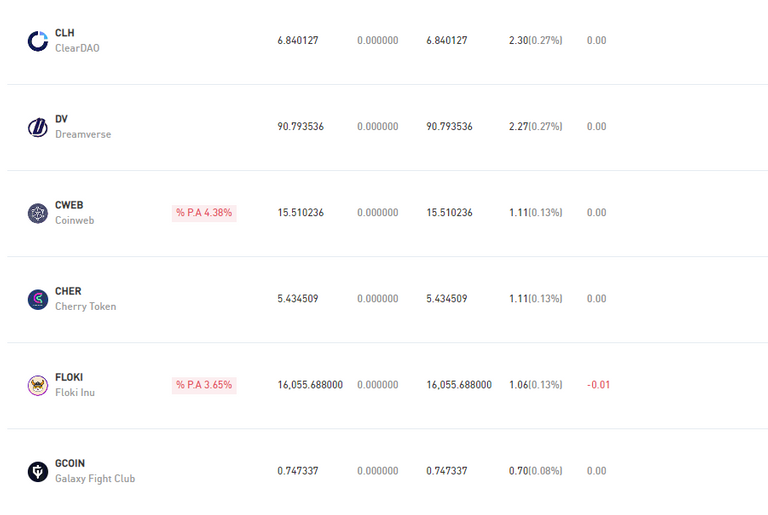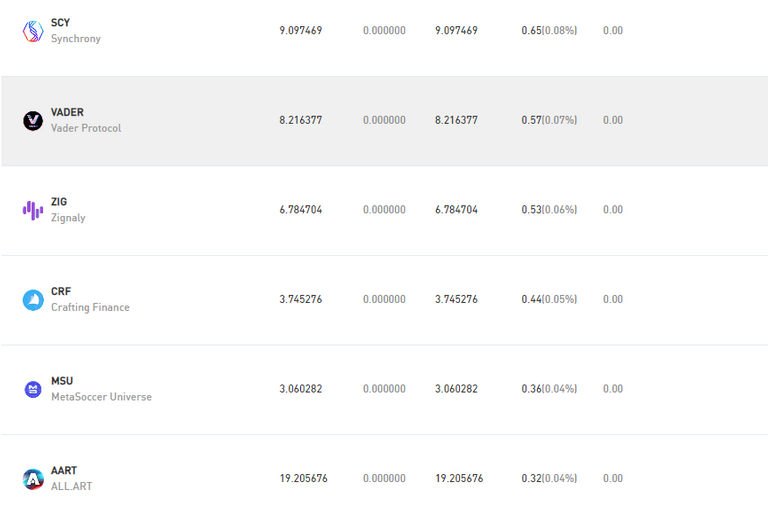 Son 1 ayda vip 1 seviyesi ile katılabildiğimiz, ilk kez listelenen coin ve tokenlerden payımıza düşen miktarlar yukarıda. Özet geçmek gerekirse. ortalama 10 dolar civarında bir airdrop geliri elde ettik ve 2 ye yakın gate token aldık. Ortalama 20 dolar civarında cüzdanımızda bulunanları zaten yukarıda görebiliyorsunuz.
Above are our share of the coins and tokens listed for the first time, which we have been able to participate in with vip 1 level in the last 1 month. To summarize. We achieved an airdrop income of around 10 dollars on average and we received close to 2 gate tokens. You can already see what's in our wallet, around $20, above.
Vip 2 olsaydım. 2210 = 40 . Yani 4 kat daha fazla getiri elde edecektim. Diğer seviyeleri hesaplamak için 2 yazan yerlere seviylerinizi yazıp hesaplayabilirsiniz.**
If I was VIP 2. 2210 = 40 . So I would get 4 times more return. To calculate other levels, you can write your levels where it says 2 and calculate.
Bu hafta iki adet token ön satışı var. Ve ikiside ilk defa buradan listeleniyor. Asıl hedeflediğimiz satışları görünce tekrar bir ekran görüntüsü paylaşmak istedim.
There are two token pre-sales this week. And both are listed here for the first time. When I saw the sales we were aiming for, I wanted to share a screenshot again.
Token ön satışlarından bir kaç tane daha katılarak durumu canlı örneklerle netleştirmek istediğimi biliyorsunuz.
You know I want to clarify the situation with live examples by attending a few more of the token pre-sales
Bu arada gate tokenlere 7 dolar seviyesinden girdiğim için, şuanda kendisinden bir miktar zararım olduğunu belirtmem gerek.
By the way, since I entered the gate tokens at the level of 7 dollars, I have to state that I have some loss from it right now.
Token satışlarından sonra görüşmek üzere...
See you after the token sale.
Posted Using LeoFinance Beta