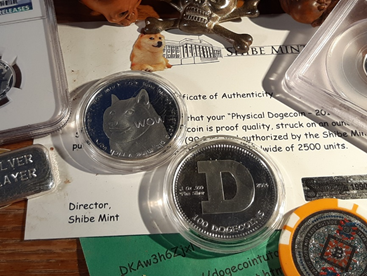 P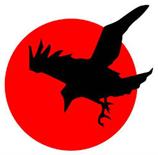 "Stacking – A synonym for the mnemonic HODL" ~ Some anonymous Gothic Stacker.
I've been blessed by the Great Shibe.
I stumbled on Dogecoin back in late 2015 but was not my first Crypto. As a former YouTube content Creator, I did not get paid one red cent. Rather, it gave me a good standing among the Metals community by adding my modest video contribution, luckily winning some Giveaways and more important was networking with people with a common passion.
I fully understood the trajectory, dangers, and ramifications of the current economic system. With dependents to feed and house my wages were enough to stack slow but with nagging sense of urgency I wanted to Stack faster.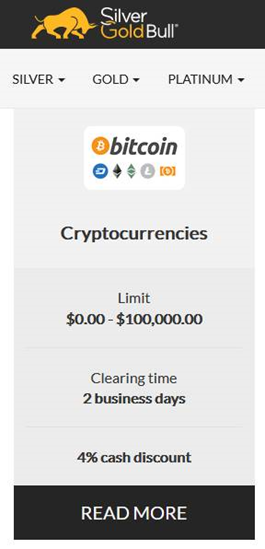 Putting the pedal to the proverbial metal I took on side cash jobs to supplement my Silver Stacking when I saw something like this on my Bullion Dealer website.
I have to give these guys credit for being first to accept Bitcoin as payment for their gold and silver products. At the time, their payment system was in the planning stages and wasn't going to be ready for at least another six to ten months. I didn't have the spare cash nor there was any handy exchange, so I did it the only obvious way.
Faucets, yes faucets. I remember some of them yielding as much as 1k Satoshi an hour and Bitcoin climbing from $1000 to $8000 per coin. Claiming at spare moments while waiting for and riding the bus, in line for that cup Coffee, waiting for my next medical client or patient. About the same time two other Cryptos came along; Litecoin and Dogecoin and claimed them as well on a regular basis time permitting but I wasn't sure at the time these would be useful as payment of an option. I will happily explain my experience with these in Part Two.
I was notified by September 2017 that SilverGoldBull's (SGB) Bitcoin payment option was finally online. The conclusion to this alternative currency experiment was at hand to see if this real-world exchange can really work.
By October 2017 when BTC hit $8000 is when I spent my collected BTC Crypto and purchased the following silver.



Top: Monarch Precious Metals 1 Troy oz. Poured Bars

Weight 31.1g, 0.999 Fine Silver
Mintage Ongoing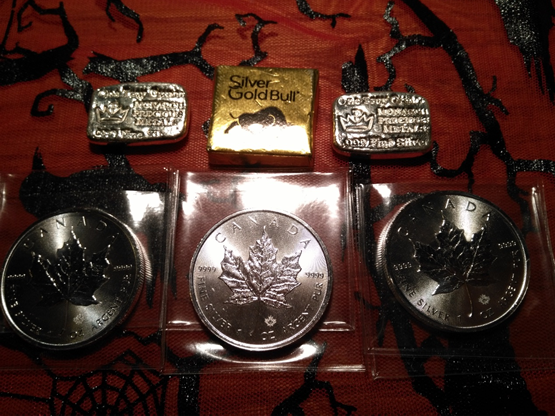 Bottom: 2017 Canada $5 Maple Leaf
Weight 31.11g, 0.9999 Fine Silver
Diameter 38, Thickness 3.21mm
Mintage of 400,000
Due to the volatile nature of Cryptocurrencies transactions must be done within 10 minutes
Are you kidding me! I remember the transaction confirmation was slow, seemed cumbersome and unintuitive. So therefore, it had to be party guided over the phone to verify and acknowledged the transaction. It was as if this was SGB's first a transaction as well, and I was their first guinea pig crypto customer. The Customer service representative was understanding and said that the rule wasn't hard and fast, being new and a few minor quirks may pop up.
Left: 2017 Australia $1 Kookaburra
Weight 31.103g, 0.999 Fine Silver
Diameter 40.6mm, Thickness 4mm
Mintage 500,000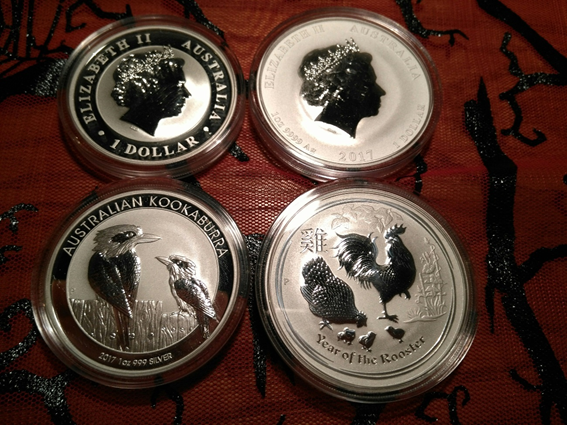 Right: 2017 Australia $1 Year of the Rooster
Weight 31.135g, 0.999 Fine Silver
Diameter 45.6 mm, Thickness 2.6 mm
Mintage of 578,000
When I got these, I was convinced Bitcoin can really work in the real world. Since then, SGB added ETH, LTC, Dash, Bch as other Alternative payment options. Other Bullion dealers like Apmex and Provident Metals also put out the "BTC Accepted Here!" Shingle. However, Provident Metals as a US dealer will not accept BTC from a Canadian customer. Go Figure.
The Sign from the Crypto Gods
If that wasn't enough, I got lucky on an Instagram Giveaway from a fellow that was totally in on Bitcoin as payment for his Pawnshop goods.
Satori Bitcoin Poker Chip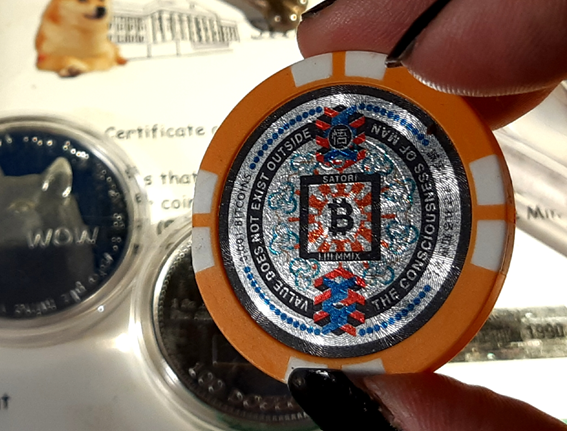 Contents; Paper Wallet with Private key to 0.001 BTC
Series 1 Prefork BTC, BCH, BTG etc.
A quote from the Description of the Satori webpage. (2.)
Satori is a Japanese Buddhist term for awakening and is also commonly translated as enlightenment. It is called Satori because of the life-altering power of Bitcoin. Many Bitcoin users will attest that they see their lives as divided into two main periods; before understanding Bitcoin and after understanding Bitcoin. Indeed, knowing Bitcoin can dramatically change your view on what may arguably be the most important matter in life, money.
Satori Bitcoin Poker Chip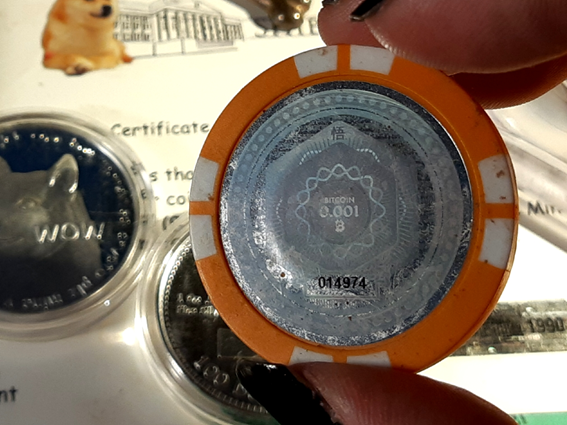 Weight 11.4 grams
Diameter 39mm, Thickness 3.4mm
Quantity 'Minted' undisclosed, maximum 999,999 serial no.
And my eyes were indeed opened, not just for stacking precious metals but also understanding the Blockchain and cryptocurrencies as an important part of my Off-the-Grid portfolio alongside precious metals.
And thank you for dropping in on my blog today
Link to my next post
Hive: My Crypto Journey Part Two
LeoFinance: My Crypto Journey Part Two
Disclaimer: I am not a Financial Advisor I am just a sword swinging gal that likes to share her personal stacking and HODLing experiences, if I made any money it could be just dumb luck.

References
1. My own pictures shot with a Samsung SM-A530W
P. Image under Pixabay
R. Clip art from 123RF
W. Wiki Commons
Sources
Silvergoldbull's Payments page
2. Satori Bitcoin Poker Chip
The Shibe Mint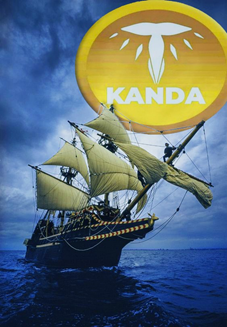 Educating Africans on the benefits of the Block chain
Join our Discord, https://discord.gg/cmbSM5B
"Et lux in tenebris to serve laboro, sum sicarius" "I work in the shadows to serve the Light, I am an Assassin"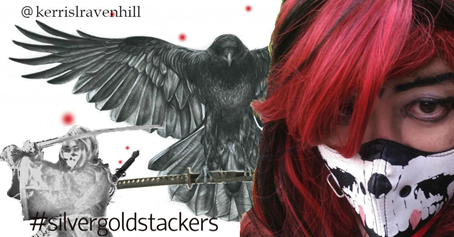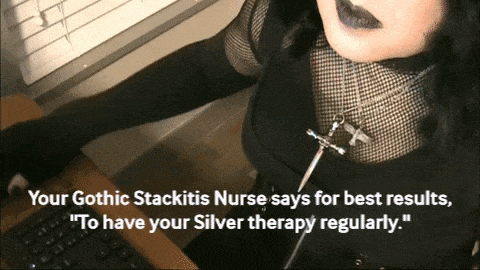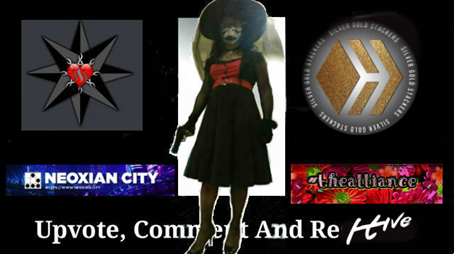 Posted Using LeoFinance Beta