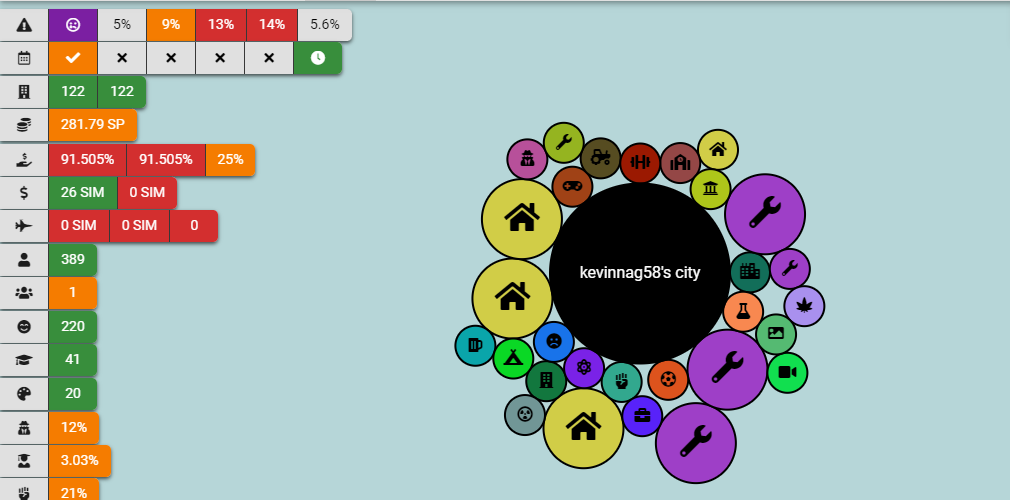 INTRODUCTION
dCity is an investment game where you earn by creating a healthy and efficient virtual city. What the player essentially is doing is creating a city that mines SIM tokens (the native utility token of dCity) that may be later converted to HIVE tokens or reinvested in the game to build your city.
In this subsection of the dCity Coin Guide, let's try and answer the question 'how much dCity SIM per day can you earn?' But first on this journey, you must have an understanding of the game mechanics.
RELEVANT DCITY GAME MECHANICS
As has already been stated, but is of utmost importance, dCity is an investment style virtual city building game. Income in dCity is paid in SIM tokens and every day tokens are earned based on the represented income of the cards within your City. To earn income, the cards must have sufficient workers to run them.
To earn SIM tokens in the game you must purchase game cards. The purchase of these game cards is your investment in the game. As well, the cards purchased determines how much SIM per day you can earn.
The important take away from these mechanics is there is no limit to the number of cards you may buy. You are free to grow your city as large as you want.
HOW MUCH DCITY SIM PER DAY CAN YOU EARN?
This is an impossible question to answer. As you can grow your city as large as you wish (and as large as your investment pool allows), your daily SIM token earnings are likewise unlimited. The only limitation on earning is the amount you have available to invest.
This game requires little player interaction, merely a couple of moves here and there to optimize your income. It is worthy of note that this subsection is discussing only the possible SIM token income you can derive from the game. Different strategies exist to maximize HIVE token income as well (maximizing population).
So what you have with dCity is a game with no limit on the return you may earn. This is nice as the base idea for this game is to make an investment and not be required to spend too much time playing it but rather just sit back and watch your assets grow.
THE POTENTIAL
Maximizing SIM, large cities earn BIG! One of the larger cities produces SIM as follows: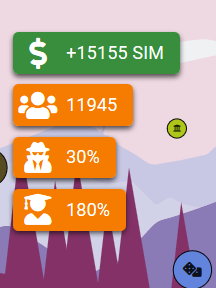 Photo Source
Plus, there is the opportunity present to earn:
HIVE token by holding 8000 SIM (over a 30 day average period) and additionally by growing the population of your city to the top 400 cities in the ecosystem.
BEER tokens by purchasing breweries (that token production can be enhanced by purchasing a technology card).
WEED tokens by purchasing weed farms.
ENTRY tokens by purchasing stadiums and Gamer/Pro Gamer cards.
As such, the earnings potential present in dCity is HUGE!
CONCLUSION
Once you make your investment in dCity, you will be earning SIM tokens daily. The amount of SIM you earn is dependent on your investment but potentially is without limit. Just think about it for a minute - when was the last time you got paid earnings for letting a game play itself?
Yes, investment is required so all the ordinary warnings apply. Before you make any investment, be sure to diligently review the project to make sure it is a good fit for your investment goals and strategies. And as always, never invest more than you can afford to lose. Good luck!
Posted Using LeoFinance Beta